Everything Xbox Game Studios is working on: Games roadmap for 2022, 2023, and beyond
Microsoft's vast legion of Xbox studios is working on a mountain of games.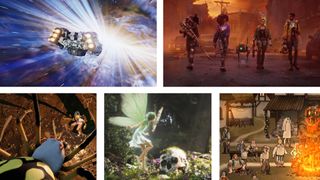 (Image credit: Windows Central)
As Microsoft grows beyond its console base, Xbox streaming via Xbox Game Pass cloud streaming will bring Microsoft's wide range of games to audiences on mobile devices. Microsoft has begun supporting PC gaming like never before, alongside its next-gen Xbox Series X and Xbox Series S consoles too.

To further invest in its own output, Microsoft purchased industry heavyweights like Obsidian Entertainment, inXile, Undead Labs, amongst others. Last year Microsoft completed its acquisition of ZeniMax Media, which includes studios like id Software, Bethesda Softworks, Machine Games, and more.

Here's a rundown of every studio and all the games (we think) we know about so far, joining our list of most anticipated upcoming Xbox games for 2022 and beyond, including games from ZeniMax.
343 Industries
343 Industries (343i) is the studio behind the Halo franchise, charged with stewarding Microsoft's flagship shooter IP following on from the work of Bungie. After the mixed reception to Halo 5's campaign, all eyes were on 343i to deliver a bigger, bolder vision for the next entry in the franchise. Halo Infinite, which launched as a cross-gen title for the current Xbox consoles and the next-gen Xbox Series X and Xbox Series S on Dec. 8, 2021.

While the campaign was generally well received, the on-going live service for the free-to-play multiplayer component has been the subject of similarly on-going controversy. The price of multiplayer skins, the slow pace of content, and persistent bugs have led to continued criticism of the game, seeing its player-base shrink. However, 343i is known to be working to build up the game, with the much-promised Forge mode, alongside co-op campaign gameplay.
Present rumors suggest that they could even be working on soft battle royale-like mode codenamed Tatanka, developed in partnership with Certain Affinity, although it could be a while until we see that revealed.
Compulsion Games
Compulsion Games, known recently for We Happy Few, is a bit of an enigma. The Canadian studio completed work on We Happy Few's DLC season pass, and has moved onto a new project.
While detailed are scant, we understand Compulsion's first game under Xbox to be a third-person action game with a dark fantasy aesthetic, currently codenamed Project Midnight.
Double Fine
Having joined the team at E3 2019, Double Fine is working on updates for Psychonauts 2, in addition to other "secret" projects. Psychonauts 2 launched on Aug. 21, 2021, and it's awesome. Not much is known about what Double Fine is doing next, but the studio recently shot down false rumors that they're working on Banjo Kazooie.
inXile
inXile is known recently for the Wasteland franchise, but the studio has a storied pedigree dating all the way back to the Interplay and Black Isle days. Led by Brian Fargo, the studio specializes in classic "CRPG"-style titles, where turn-based isometric play in Wasteland and classic dungeon-crawler style in The Bard's Tale.

Having shipped Wasteland 3, inXile is working on a mysterious first-person RPG codenamed Cobalt. We understand this to be a Victorian-era-styled steampunk adventure, with Industrial Revolution-inspired sci-fi tech and a branching narrative.
Mojang
Microsoft's Minecraft operation is made up of Mojang as well as various teams based in the U.S., where Microsoft continues to build out its biggest franchise. With Minecraft Earth shut down, Mojang has put all of its focus on Minecraft itself and a separate title dubbed Minecraft Dungeons, based on classic dungeon crawlers like Diablo.

Minecraft's next big update recently launched, dubbed The Wild Update, revamped parts of the game's forests and jungles. This follows Caves and Cliffs (Part 2), which launched last year. Minecraft Dungeons is also grabbing seasonal content, with the most recent being Luminous Night.
At the Xbox and Bethesda Showcase 2022, Mojang unveiled Minecraft Legends, developed with Blackbird Interactive. This is an action-strategy game where players will build structures, and battle hordes of enemies Dynasty Warriors-style.
Ninja Theory
One of Microsoft's most promising recent acquisitions, Ninja Theory is known for the award-winning Hellblade, with some industry-leading facial motion capture and truly haunting atmospherics.

While the original game was limited in general scope, Microsoft and Ninja Theory seem keen to grow further, having expanded to a new building and hiring several new staff. Ninja Theory is also working on a title dubbed Project: Mara, although little is known about it.

Ninja Theory has sadly abandoned Bleeding Edge, which was a 4v4 melee-oriented combat game. After moving to an all-new, state-of-the-art studio, Ninja Theory has put Hellblade II into full production, initially revealed at The Game Awards in 2019. Hellblade II looks set to be much deeper and broader than its predecessor, with the team using satellite images to recreate the Icelandic landscape for the game.
Obsidian
Obsidian is a renowned RPG company famed for the South Park: The Stick of Truth, and the Pillars of Eternity CRPGs. The studio is also crowned with making what is arguably the best Fallout game, in Fallout: New Vegas.

Obsidian shipped the excellent The Outer Worlds, a vibrant sci-fi RPG under a contract from Take-Two. It would appear that Microsoft owns The Outer Worlds IP as a result of acquiring Obsidian, meaning that future entries in the franchise will be exclusive to Microsoft platforms. To that end, Obsidian recently revealed The Outer Worlds 2, with arguably the most hilarious trailer in recent memory. Obsidian is also working on Grounded, a survival multiplayer "passion project," where you're shrunk to the size of an ant. Grounded is getting more updates to fill out its already impressively sized world.
Grounded racked up over a million players already since launching into early access, solidifying Obsidian's place as one of Microsoft's top-flight studios. At the Xbox and Bethesda Showcase, Microsoft revealed that Grounded will launch out of early access in September 2022, with a range of new features and a full and complete story mode.
Alongside Grounded, Obsidian recently revealed Avowed, which looks set to be the company's answer to Elder Scrolls, set in the Pillars of Eternity universe. We recently got a look at Avowed, and came away quite excited.
Additionally, Obsidian veteran Josh Sawyer is building a game with a smaller team of developers. The game has been revealed to be called Pentiment, and features a medieval art style. The narrative puzzle murder mystery is set to launch in 2022, and looks incredibly unique and charming.
Playground Games
One of Microsoft's largest and most acclaimed studios, Playground Games is known for the incredibly popular Forza Horizon arcade racing series. The team at Playground Games has swelled enough to split into two separate divisions, one retaining work on Forza, while another is now confirmed to be working on a reboot of classic RPG Fable.
At the Xbox and Bethesda 2022 showcase, Playground unveiled Forza Horizon 5's DLC, which will feature the Hot Wheels brand.
Rare
Rare is one of Microsoft's most celebrated studios, known for classic Nintendo franchises like Killer Instinct and Donkey Kong, and more recently Sea of Thieves. Rare continues to work on Sea of Thieves as a live ops game, building it out with new features and systems to keep it feeling fresh, while attempting to attract newcomers.

For a time, Rare was all-in on Sea of Thieves, but recently, it was announced they're also working on Everwild, which looks to be some form of multiplayer survival game, although little is known about the project.
The Coalition
Microsoft's Gears of War all-star, The Coalition, is tasked with expanding the Gears universe beyond its corridor cover shooter roots, and Gears 5 achieved that to some degree.

The Coalition is currently presumably working future installments in the Gears franchise. There are rumors that The Coalition may be exploring new IP, however, but they are as of yet unconfirmed.
The Initiative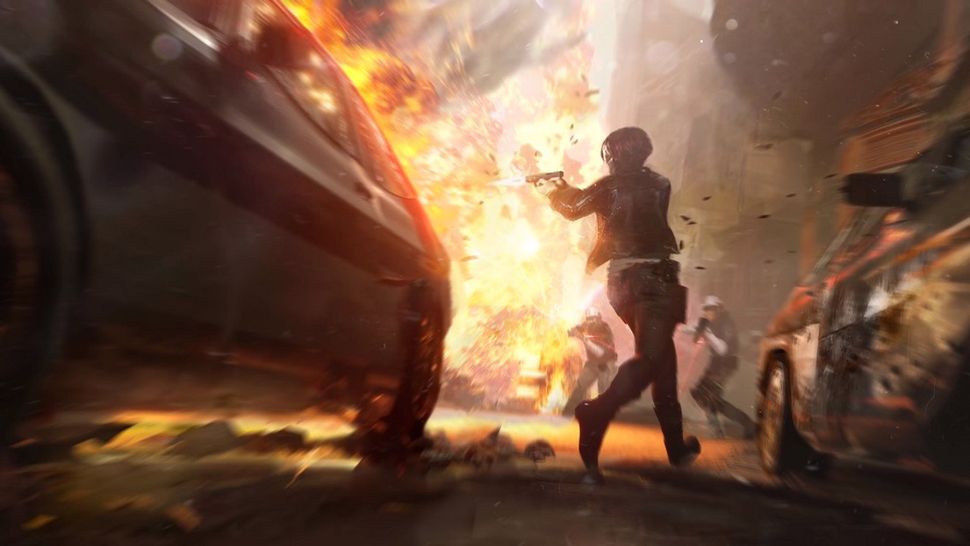 The Initiative is a brand-new studio set up by Microsoft, led by Darrel Gallagher of Tomb Raider fame. The studio is now known to be working on a reboot of Rare's former spy franchise, Perfect Dark, set in the midst of an ecological crisis. Crystal Dynamics of Tomb Raider fame are now also co-developing Perfect Dark, to ensure it hits AAA quality and depth.
Turn 10
Turn 10 leads the Forza effort for Microsoft, working primarily on the Forza Motorsport series of racing simulators as well as the franchise's engine. The studio has taken a break from Forza Motorsport's bi-annualization, skipping a release for 2019 and 2020.

Turn 10 recently confirmed that it is working on a new Forza Motorsport, with a completely new engine built specifically for the Xbox Series X and S. The new Forza Motorsport aims to push simulation racing to the next level, with ray tracing, new physics models, and much more.
Undead Labs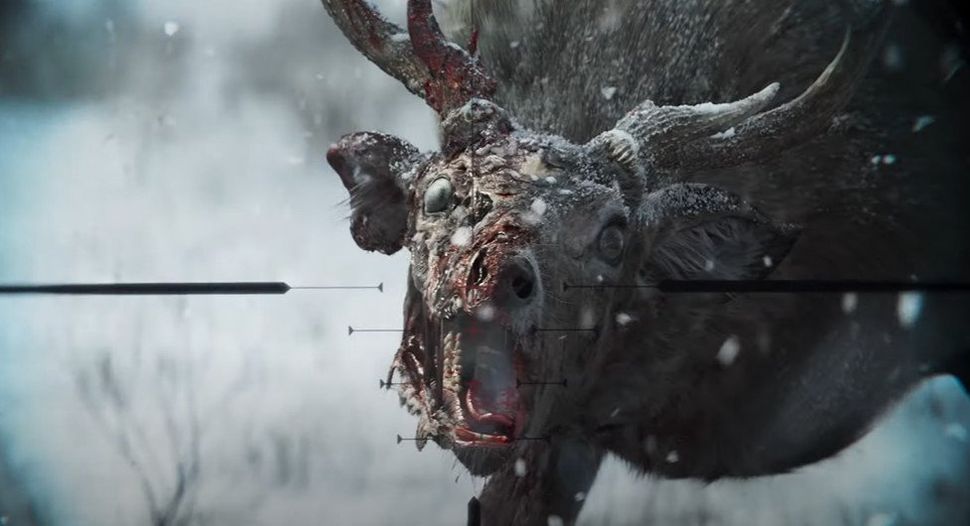 Undead Labs is known for the State of Decay franchise and has a sizable fan following who has been helping shape the zombie apocalypse survival sim. State of Decay 2 suffered a bit of a mixed reception due to its rough edges at launch, but after months of polish, it's now in a really good place.

State of Decay 3 has now been revealed with a cinematic trailer, built specifically for the Xbox Series X. The trailer certainly suggests a bigger focus on visuals, and we've heard Undead Labs will place a bigger emphasis on character development in this one, but we'll have to wait and see for more details.
World's Edge
World's Edge is Microsoft's newest studio, in charge of shepherding the Age of Empires franchise. The team is currently working on maintaining Age of Empires: DE and Age of Empires II: DE, while completing work on Age of Empires II: DE, and possibly even Age of Mythology: DE. Alongside that, World's Edge is working with Relic Entertainment on Age of Empires IV.

We've heard that World's Edge may be exploring other titles based on the Age of Empires IP as well, which may include some kind of MOBA-lite like League of Legends.
Bethesda Softworks
Bethesda takes center stage as Microsoft's most prolific internal studio after the deal closed in early 2021, for some of the most popular games of all time in the form of Fallout and The Elder Scrolls. Thus far, we know Bethesda is working on Elder Scrolls VI, but also a mysterious sci-fi game dubbed Starfield.

From E3 2021, we now know Starfield is a full Xbox platform exclusive. Starfield has been described by Todd Howard as "Skyrim in space," emphasizing that this is designed to be a "hardcore RPG." In May 2022, Starfield was delayed to the first half of 2023, but has since received the above gameplay deep dive revealing space combat, ship construction, and much more.
id Software
id Software is known for legendary franchises like DOOM and Quake, and the studio just shipped a final story DLC for DOOM Eternal. It seems likely that id Software is also working on additional titles as well, with rumors swirling around the Quake franchise.
Arkane Studios
Arkane Studios, known for Dishonored and Prey, is currently building DEATHLOOP as a PC and PlayStation exclusive, although it seems likely that it will come to Xbox as well at some point, given the acquisition. Beyond that, there have been some vague hints that Arkane could be working on a sequel to their reboot of the Prey franchise.

At E3 2021, Arkane unveiled its shiny, new 4-player vampire shooter called RedFall. Not a great deal is known about how the game will play exactly, but it looks pretty slick from its CGI trailer. Redfall sadly was delayed out to 2023.
Tango Gameworks
Tango Gameworks is known for The Evil Within horror franchise and is working on a similarly spooky action-adventure game called Ghostwire Tokyo, currently set for PlayStation and PC exclusivity. Just like Deathloop, it seems likely that Ghostwire will hit Xbox in the future as well.
Tango Gameworks next project is going to be the studio's first departure from the horror genre, but little is known about it beyond that.
Machine Games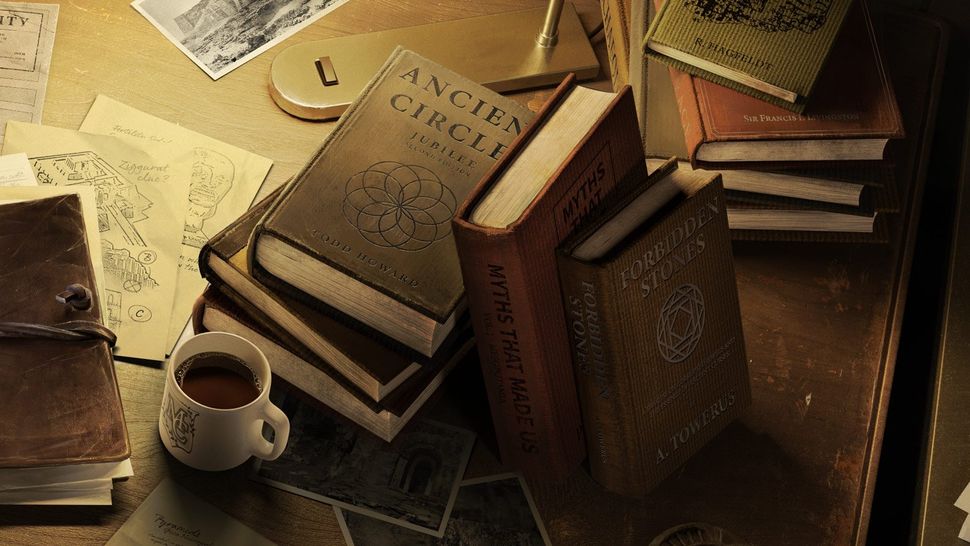 Machine Games is stewarding the Nazi slaughter simulator Wolfenstein, and is hard at work building the sci-fi shooter's third installment. In addition, Machine Games is building a game based on Lucasfilm's Indiana Jones IP.
It is widely expected Machine Games could be working on a new Wolfenstein as well, but we have yet to see it materialize.
ZeniMax Online Studios
ZeniMax Online Studios currently work on The Elder Scrolls Online MMO, which remains popular to this day. The studio is also working on additional "unannounced projects," which may end up being Windows and Xbox exclusive.
The next expansion for ESO is called High Isle, and focused on Breton politics.
Xbox Game Studios Publishing
Xbox Game Studios Publishing is also building a few games in partnership with a variety of studios. We believe they are working with IO Interactive on an online RPG codenamed "Project Dragon." We also heard that there are a number of games in development with a few independent studios that have yet to be revealed, alongside a range of iPhone and Android games based on Xbox IP.

Microsoft also unveiled Contraband, in partnership with Avalanche Studios. Contraband, we've heard, is an online action game where players plan out and execute heists in teams of four.

Microsoft has also commissioned a range of indie exclusives, including narrative adventure As Dusk Falls, which looks rather awesome.

We also know about a project possibly codenamed Shaolin from Brass Lion Entertainment, which is an action RPG-style game featuring the hip-hop group Wu-Tang Clan.
We previously exclusively revealed that Microsoft was building a Civilization-like 4X strategy game with Oxide, codenamed Indus. That game was revealed to be ARA ARA: History Untold.
Finally, we've also seen Project Belfry, which is a side-scrolling brawler from the developers of The Banner Saga, Stoic Studio. Belfry seems like it could be a larger project than previously thought, complete with cloud-based systems, multiplayer, social areas, and connected systems. Belfry seems as though it'll have some form of base building mechanic, too.
There are also other codenames we've uncovered that we have yet to attach projects and studios to, which really slams home the idea that Microsoft is going hard on investing in their upcoming games lineup.
---
A huge backlog
A past criticism of Xbox's strategy has been its first-party games investment, but now we're truly starting to see an uptick in overall quality.

While this year remains a bit light for first-party game releases, 2023 and beyond should start looking extremely beefy for Xbox fans, with many games hitting that "AAA" quality level that has often eluded some of Microsoft's more action-oriented games.

Hellblade II and Starfield certainly look as though they could fit the bill, and the size of studios like Playground certainly lends hope to Fable following suit.

Even if you're still pining for the types of production values Sony brings to the table, nobody can deny the diversity and value being offered by Xbox Game Pass, with titles like Flight Simulator, Age of Empires IV, and Psychonauts 2. Given the sheer volume of investment being pumped into Xbox right now, I think it's only a matter of time before Microsoft silences criticism of its games lineup once and for all.

When you factor in the size of the first-party studio stable, Microsoft is undeniably well placed for a game-rich future, which becomes even more crazy when you consider Microsoft is attempting to purchase Call of Duty owner Activision Blizzard.
More and more games are coming both from first- and third parties as Microsoft grows out Xbox Game Pass. It remains to be seen whether the company can truly match Sony and Nintendo on quality in the minds of the wider audience, but there are signs the tide is turning.
Get the Windows Central Newsletter
All the latest news, reviews, and guides for Windows and Xbox diehards.
Jez Corden a Managing Editor at Windows Central, focusing primarily on all things Xbox and gaming. Jez is known for breaking exclusive news and analysis as relates to the Microsoft ecosystem while being powered by caffeine. Follow on Twitter @JezCorden and listen to his Xbox Two podcast, all about, you guessed it, Xbox!