Call of Duty: Warzone 2.0 — Release date, map details, and everything else we know so far
Battle royale for a new generation.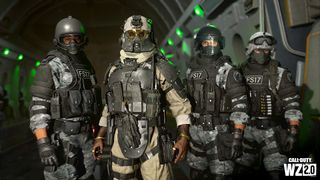 (Image credit: Activision)
Released in March of 2020, the free-to-play battle royale Call of Duty: Warzone was initially intended to be a simple tie-in to 2019's Modern Warfare reboot reminiscent of Call of Duty: Black Ops 4's Blackout mode. However, Warzone quickly gained notoriety as one of the best first-person shooters available, giving other battle royale titles like Apex: Legends and Fortnite a run for their money. As a franchise, however, Call of Duty has sustained an annual release schedule for more than a decade and the need to tie in new premium releases each year with the immensely popular Warzone quickly became a problem.
As Call of Duty: Black Ops Cold War and Call of Duty: Vanguard were released Raven Studios and the other support teams behind maintaining Warzone struggled to merge the games together seamlessly as they featured vastly different plot lines, settings, and even development engines. Weapons were frequently repeated in the armory, but with vastly different stats and attachment availability depending on which game they originated in. The launcher was bloated, and changes to the base game like the destruction of Verdansk and the shift to Warzone: Pacific were more and more buggy as time progressed due to the logistics of it all.
In a call with content creators, Infinity Ward's Pat Kelly was reported by CharlieIntel as having said that the challenges of integrating Call of Duty: Black Ops Cold War and Call of Duty: Vanguard with Warzone left the game in a state where it no longer felt like Modern Warfare nor Black Ops. In order to get a handle on the beast that had become Warzone the team was going to need a fresh start. It was during that content creator chat that Infinity Ward's studio leads confirmed Warzone 2.0 was in development. In the lead up to the release of Modern Warfare 2 (2022) a Call of Duty: NEXT showcase was broadcast to unveil the multiplayer element of the premium title alongside some details, like a map reveal for Warzone 2.0.
Call of Duty: Warzone 2.0 — Release date and availability
Warzone 2.0 is currently slated to release alongside Modern Warfare 2's Season 1 content drop on Nov. 16 at 10AM PT.
One of the most pressing questions about Call of Duty: Warzone 2 is whether the game will be available on last-gen consoles. In the call with content creators, developers explained that Call of Duty: Warzone's largest install base is still among the previous generation of consoles. However, they further elaborated that often-requested features, such as the field of view (FOV) slider, are nearly impossible to add to last-gen versions of Warzone and that the lack of parity between the generations gave current-gen players too much of an advantage.
However, Infinity Ward has stated that due to the lack of availability of current-generation consoles they have opted to develop Warzone 2.0 as a cross-generational experience. Warzone 2.0 is expected to be available on Xbox One, Xbox Series X|S, and PC via Battle.Net and Steam. How the decision to remain cross-generational will impact the features that players have requested like the FOV slider remains to be seen.
Warzone 2.0 will serve as an independent entry to the Call of Duty franchise and will not replace its predecessor similar to how Blizzard handled the shift from Overwatch to Overwatch 2. Instead, Warzone: Pacific as it exists today will be shifted to a maintenance phase and retitled Warzone Caldera. The free to play battle royale will take an intermission and go offline following the launch of Warzone 2.0 while it is updated to its legacy state over the Thanksgiving holiday break. Warzone Caldera players will lose access to its Resurgence mode, including the popular Rebirth Island and Fortune's Keep maps though the battle royale map Caldera will remain intact. Any Call of Duty Points — the in-game currency for purchasing battle passes and cosmetics — as well as purchased weapon blueprints, Operator skins, or other cosmetics will not transfer between Warzone Caldera and Warzone 2.0.
Call of Duty: Warzone 2.0 — Welcome to Al Mazrah
During the Call of Duty: NEXT showcase it was revealed that Warzone 2.0 will take place on Al Mazrah, a sprawling metropolitan locale that features far more recognizable locations to Call of Duty: Veterans than one would think at first glance. Al Mazrah is notably located in the cradle of civilization as part of Western Asia in the fictional Republic of Adal — an area torn apart by foreign powers grappling for control of the resource-rich coastline.
Al Mazrah will feature a variety of Points of Interest for players to explore while carrying out special operations with their squad. Starting at the northern boundary, of which the out of bounds area is heavily guarded by enemy forces, players will find Oasis where pools of fresh water and palm trees are intermixed with ancient ruins. Going south we come across the war torn remains of the peaceful village of Taraq, a location that players of Modern Warfare 2's multiplayer will recognize as a Core 6v6 map.
Rohan Oil is a sprawling refinery complete with surrounding living quarters positioned near old petroleum derricks, while the Al Safwa Quarry offers players nearly a dozen warehouses and stacks of chiseled bricks for coverage and close quarters combat. Al Mazrah City, itself, will feature as a Point of Interest and will most notably be the largest of them all. Originally designed to be the ideal city, the million residents who lived there were eventually pushed out to the outskirts to live in the surrounding slums. Zarqwa Hydroelectric will serve as a modernized Point of Interest for those who were fans of dropping to the Dam on Verdansk. The area will feature historical landmarks, mid century living arrangements, and a swath of industrial buildings separated by a gushing river that serves as a renewable energy source for the region. Zarqwa Hydroelectric is also available in Modern Warfare 2 as a multiplayer map.
The river leads the player to the Marshlands where they will find what remains of the River Diamond Luxury Resort, now completely flooded with both water and trash. Moving on players will find Sattiq Caves, a series of underground hideouts with a small village and plane crash located on the mountainside. A communications tower and small homes guide the path back toward the Quarry from here.
Perched atop the tallest mountain in Al Mazrah is the Zaya Observatory, where several domed structures and research facilities provide ample close- and long-range combat opportunities. Al Sharim Pass is the site of an old monastery and mausoleum that overlooks the more modern Ahkdar Village — a world heritage site with a central courtyard and small market areas— and even a former zoo. Sa'id City offers a modern mall setting surrounded by old apartments, a medieval themed carnival, and a minor league football stadium. The area served as a hub for former workers of Hafid Port, an economic gemstone of Al Mazrah. While there are several large warehouses in this particular Point of Interest, there is limited coverage in the way of shipping containers outside due to economic restrictions on the area. Sa'id City can be explored in Modern Warfare 2's Ground War modes as a Battle (32v32) map.
Also on the coast of Al Mazrah players can explore Sawah Village, a former bustling village now submerged under water due to the rising sea levels. The remains of a freightliner run aground can be found on the beach here, as well. The El Samman Cemetery is the next Point of Interest from here, with a derelict graveyard and collapsed water tower that flooded multiple graves. There's little to no protection in the cemetery, as even the stone wall encasing it is unkempt and broken. Drops to this area are much more high risk, but high risk is often matched with high rewards in Warzone.
As the tour of Al Mazrah begins to wind down, we have Sariff Bay and Al Bagra Fortress. Both of these points of interest serve as multiplayer maps in Modern Warfare 2, with Sariff Bay being exclusively a Battle (32v32) map for Ground War playlists and Al Bagra Fortress being available in all playlists at launch. Sariff Bay is home to the fisheries of Al Mazrah, as well as a museum containing the location's history. It's marked by a lighthouse, a resort, suburbs, and smaller islands just off the coast. Al Bagra Fortress is a medieval historical museum set inside of a walled city just to the west of Sariff Bay. A crab factory connects the two POIs, providing a little protective cover when moving between them or a good spot for an ambush on unsuspecting foes.
The last Point of Interest is Al Malik Airport. In Al Mazrah the airport sits at the southern tip, with a large observation tower overlooking the sea. The area is a mix of modern and traditional architecture, and at the heart of it fans may find what they remember as Terminal, a class Modern Warfare 2 (2009) map that has cemented itself as a classic among fans.
Call of Duty: Warzone 2.0 — What we know about gameplay
Al Mazrah has been designed to encourage players to take advantage of the landscape and make the most of new gameplay features for Warzone 2.0 that initially made their appearances in Modern Warfare 2 (2022). Combat will span across the land, sea, and air as flooded cities, rivers and even the ocean itself make up a considerable portion of the map. Players will be able to swim up portions of the river and its tributaries and even execute underwater ambushes for the first time in Warzone. It is expected, however, that underwater weapons will be limited to melee and pistols, similar to what is currently available in Modern Warfare 2 (2022) multiplayer at launch.
The sheer size of Al Mazrah makes the map suitable for vehicular combat, and Infinity Ward, Raven Software and the other teams working on Warzone 2.0 are all the more content to indulge in that style of game play as more than a dozen new vehicles are added to the field. Players will be able to take the reins of the new Tactical Vehicle, UTV, Light Tank, Heavy Chopper, and Rigid Inflatable Boat among others. Similar to Warzone Caldera, 2.0 will feature vehicle skins that will undoubtedly be included in the franchise store as part of bundles or unlocked as rewards. While vehicles themselves are not new to Warzone, Warzone 2.0 will allow players to interact with vehicles in new ways including the ability to climb or drop into vehicles, damage tires and doors, and shoot out windows. Vehicles will also need to be refueled to keep them moving, so keep an eye out for gasoline canisters or risk swinging by a gas station for a fill up.
Well fueled vehicles may be far more necessary for survival in Al Mazrah than on previous Warzone maps due to a few additional factors. While Verdansk and Caldera were victims of an ever encroaching noxious gas plume, Al Mazrah is affected primarily by unpredictable weather patterns. This results in the circle collapse behaving a little more erratically, and can even lead to a breakdown where the safe zone is split between multiple circles. These circles can then reconverge and collapse again into an even smaller circle.
In a bid to survive the collapse, players will need to make use of everything at their disposal. Warzone 2.0, at least at launch, will put more emphasis on ground loot than its predecessor did. There are not expected to be perks available in the game at launch, but players will be able to purchase weapons individually from The Shop. Loadout drop events will continue as they previously did in Warzone Caldera, but with a slight twist, as any player can access any loadout drop as opposed to them being assigned to individual squads. There is also a chance for players to earn their loadout as a reward for clearing out Strongholds or Black sites.
Shops are replacements to Warzone Caldera's Buy Stations, and they will feature new items as well as some loftier restrictions to keep things interesting on the battlefield. Some equipment and weapons may only be provided in limited quantities and players can find themselves empty handed if they're trying to purchase an item that runs out of stock. Standard items like gas masks, armor and killstreaks will still be available for purchase in Shops. Players who did not survive their gulag match can return, as well, provided their surviving squadmates have the cash.
Speaking of the Gulag, that will see some of the most significant changes in Warzone 2.0. For those not in the know, the Gulag is where players who are eliminated for the first time are sent to get a second chance on the battlefield. Traditional Gulag battles were 1v1 affairs, but Warzone 2.0 will up the ante and pair the eliminated player along with another user. These former enemies will need to work together to get out of the gulag by eliminating the enemy pair they're positioned against. Alternatively, the Gulag fight could end if the players work together to eliminate the Jailer: an enemy AI with a stocky health bar and the keys to freedom. Should the players successfully eliminate the Jailer they can take his keys and escape the Gulag to return to their respective squads.
The Jailer is not the only AI to be found in Warzone 2.0. Strongholds will be located around Al Mazrah for the first time in franchise history, making the map feel more like a living and breathing world with actual inhabitants. Players will have the option to engage the AI combatants in their strongholds but doing so is entirely optional. AI enemies will never seek out players nor will they pursue squads.
For those who do want to engage a Stronghold there will be several activated on Al Mazrah for each match. There they will find CDL pro level AI that are designed to test player gumption with innovative behaviors that will respond to player engagement accordingly. Conquering a stronghold will reward players that risk it with high tier loot. The first team to successfully take out a stronghold and disarm its bomb will earn a key to a Black Site and their custom loadout. Successive teams can continue to clear a stronghold by eliminating a certain number of enemy AI and will earn their custom loadouts, but not a key to a Black site. Black sites are much more dangerous Strongholds, and there are only two available per match. They require the key to access and offer permanent weapon blueprints as rewards along with other valuable in-match items.
If that's not enough to shake up your Warzone 2.0 experience, players can look forward to the arrival of Third Person playlists as part of an in-season update to come at a later time. Third person perspective is entirely new to the free to play battle royale, though third person playlists do have a sordid history in the Call of Duty franchise as a whole. Players can expect third person playlists to enter the weekly Battle Royale rotation once launched.
Call of Duty: Warzone 2.0 — Enter the DMZ
Warzone 2.0 will launch with a brand-new mode to complement the existing Battle Royale structure. A special "extraction mode" known as DMZ will be joining the playlist roundup. Originally beginning as a passion project for a team at Infinity Ward, DMZ has become a full blown addition to the free to play title that has been worked on across multiple contributing studios. The DMZ will give players a chance to choose how they engage with the world of Warzone, working together with other players to collect gear that can then be extracted and stored in your inventory for use in future Warzone 2.0 matches.
The mode, which has been heavily leaked and rumored for quite some time, is frequently compared to Escape from Tarkov. It is an open-world, narrative focused extraction mode where Operator squads can roam freely and complete faction-based missions, take on side objectives, engage with enemy Operators or AI, and search for valuable loot before exfil. DMZ is expected to launch alongside Warzone 2.0 on November 16.
Call of Duty: Warzone 2.0 — RICOCHET Anticheat and anti-toxicity measures
If there was any one thing that Warzone Caldera brought to light it was the undeniably rampant cheating in the community. To tackle these issues the developers put their heads together to create the RICOCHET anti cheat system. This kernel-level anticheat was designed entirely with Warzone in mind, and since its initial release there have been massive waves of bans dished out to players in a bid to curb use of exploits and other software that could allow users to see enemy players through walls. By the end of 2021 more than 50,000 players were being banned daily for their use of hacks and exploits. According to stats released by Team Ricochet, 72% of players banned for cheating were removed before even playing a single match.
Alongside RICOCHET anticheat, Modern Warfare 2 implemented an all-new reporting system to help detect toxic players. An alert that requires players to acknowledge they will avoid engaging in bullying, harassment, and bigotry pops up when players first launch the game and requires players to accept the terms before continuing. Should you encounter a player who is carrying out one of those behaviors, a new handy report system is available that provides a dialogue box where players can select which users to report, what the offense was (with cheating, offensive usernames, and offensive chatter among the options) and a text box for more information. Players found to be violating the agreement or actively cheating can find themselves unable to use voice communications or outright banned from the game.
Call of Duty: Warzone 2.0 — Microsoft x Activision Acquisition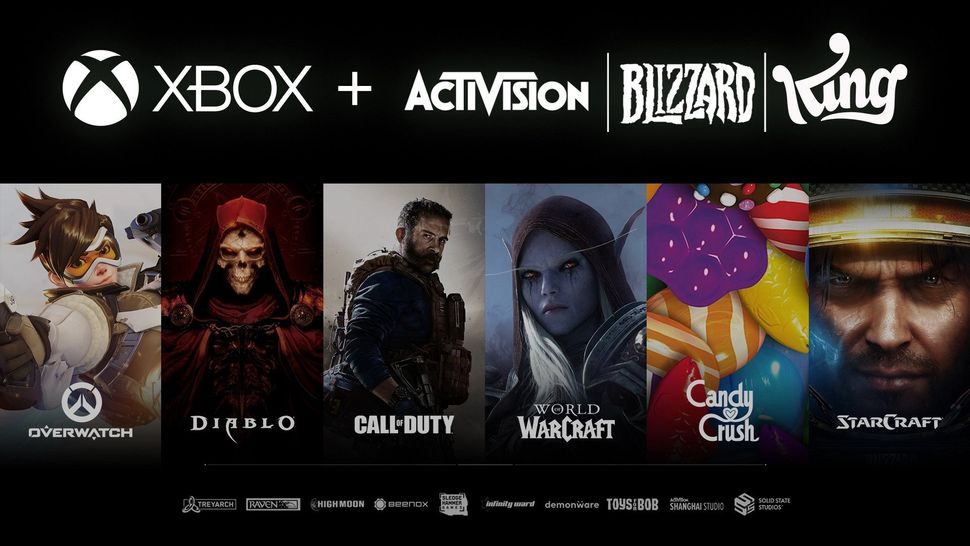 Call of Duty: Warzone 2.0 is published by Activision. Lead development for both Warzone 2.0 and Modern Warfare 2 (2022) was spearheaded by Infinity Ward with support from Activision Central Design, Activision Central Tech, Activision Localization Dublin, Activision QA, Activision Shanghai, Beenox, Demonware, High Moon Studios, Raven Software, Sledgehammer Games, Toys for Bob, and Treyarch. Activision has been in hot water for a toxic workplace culture while the CEO, Bobby Kotick, was accused of having covered up sexual harrassment claims. The legal woes ultimately led to a significant drop in Activision's stock, and in January of 2022 Microsoft announced that a deal had been reached to purchase Activision Blizzard King in a record setting deal for $68.7 billion dollars.
The acquisition has seen increased scrutiny by industry regulators but is expected to close in 2023. At this time there is no indication that the merger will have an effect on Warzone 2.0. Prior to the acquisition, Activision had a marketing deal with Playstation for the Call of Duty franchise extending into 2025, and Microsoft Gaming CEO Phil Spencer has stated that Microsoft will honor existing contracts following the acquisition's completion. He has also stated that there are no plans to make Call of Duty an Xbox exclusive once the deal is approved, but that the franchise could be added to the Xbox Game Pass service in the future.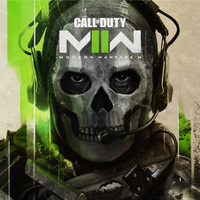 Call of Duty: Modern Warfare 2 (2022)

Warzone 2.0 will launch as a tie-in to Modern Warfare 2, the biggest blockbuster game of the year. While Warzone 2.0 will be free to play, you can jump into MW2's multiplayer now to begin leveling up your Operators and weapons before you drop into Al Mazrah.
Get the Windows Central Newsletter
All the latest news, reviews, and guides for Windows and Xbox diehards.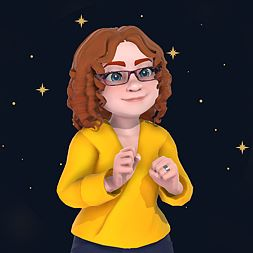 Cole is the resident Call of Duty know-it-all and indie game enthusiast for Windows Central. She's a lifelong artist with two decades of experience in digital painting, and she will happily talk your ear off about budget pen displays.