Is Call of Duty going Xbox exclusive? Here's what we know.
By Matt Brown published
Call of Duty isn't disappearing for PlayStation users overnight.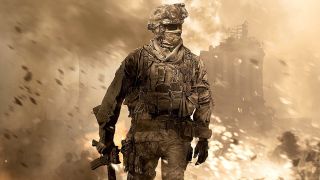 (Image credit: Activision)
Microsoft recently outlined plans to acquire one of the world's largest video game publishers, Activision Blizzard, in a deal valued at $68.7 billion. The industry-shaking buyout marks the latest and most influential deal to bolster the company's gaming efforts, expanding the Xbox brand with an exhaustive list of new properties. Best-selling Blizzard franchises like Overwatch, Diablo, and World of Warcraft join the Xbox family, accompanied by Activision titans like Call of Duty. While it's not the first major Xbox acquisition — the firm also scooped up Bethesda parent ZeniMax Media for $7.5 billion back in 2020 — the deal is easily its largest to date.
Microsoft scooping up Activision Blizzard has wide-reaching implications within the video games industry, bringing some of the world's biggest names under the Xbox platform. That includes Call of Duty, Activision's hit military shooter, easily among the highest-grossing franchises of all time. Having Call of Duty in-house will benefit Xbox for years to come, but what does it mean for fans of the iconic franchise? Here's what we know and expect from Call of Duty in the post-acquisition era.
Call of Duty remains a lifeline for Activision
Microsoft's nearly $70 billion deal brings all things Activision, Blizzard, and King under the Xbox's wing, including some of the world's most popular game properties and accompanying development studios. That includes Call of Duty, now primarily shared among several key franchise caretakers, Infinity Ward, Treyarch, Sledgehammer Games, and Raven Software.
Call of Duty continues to see annual installments, with projects subject to a three-year development cycle, shared among a growing talent pool. Call of Duty Warzone, its ongoing free-to-play battle royale, has emerged as a new constant among these releases, with each game building upon a foundation since 2020. Other Activision development studios like High Moon Studios, Beenox, and Toys for Bob, have also shifted resources to supporting Call of Duty in recent years, leaving the publisher centered around its cash cow.
The Activision Blizzard deal is expected to see many established Activision and Blizzard franchises launch exclusively through Xbox platforms, including its Xbox consoles and PC storefront. However, those decisions could arise on a case-by-case basis, much like the previous Bethesda deal. While titles like The Elder Scrolls Online and Fallout 76 continue to receive updates on PlayStation consoles, upcoming titles like Starfield and The Elder Scrolls VI have pivoted to Xbox exclusivity.
"Activision Blizzard games are enjoyed on a variety of platforms and we plan to continue to support those communities moving forward," Microsoft Gaming CEO Phil Spencer stated following the announcement. While Microsoft isn't talking specifics at this point in time, Spencer has further stressed its commitment to rival platforms. "I'll just say to players out there who are playing Activision Blizzard games on Sony's platform: It's not our intent to pull communities away from that platform and we remained committed to that," Spencer told Bloomberg.
Is Call of Duty now going Xbox exclusive?
It's unknown whether Microsoft will take Call of Duty exclusive to Xbox platforms — but don't expect it to drop PlayStation anytime soon. Microsoft's acquisition isn't expected to close until midway through 2023, which means its next entry, a rumored successor to 2019's Call of Duty Modern Warfare, will likely release as usual. But even when Activision Blizzard loses full autonomy, we're not expecting sweeping changes overnight.
Call of Duty remains cemented as Activision's primary revenue stream in 2022, with its primary developers and sister studios doubling down on Call of Duty content. The shooter remains a hit, with recent reports from The NPD Group positioning its latest two entries, Call of Duty Black Ops: Cold War and Call of Duty: Vanguard, among the best-selling Xbox and PlayStation games of 2021. That's without touching on its battle passes, cosmetics, and other paid content driving microtransactions between premium titles and its free-to-play Warzone modes.
Call of Duty drives immense revenues for Activision, and we don't expect Microsoft to cut ties with a third of its player base. Simply put, Call of Duty simply makes too much damn money, and Microsoft likely won't walk from those gains.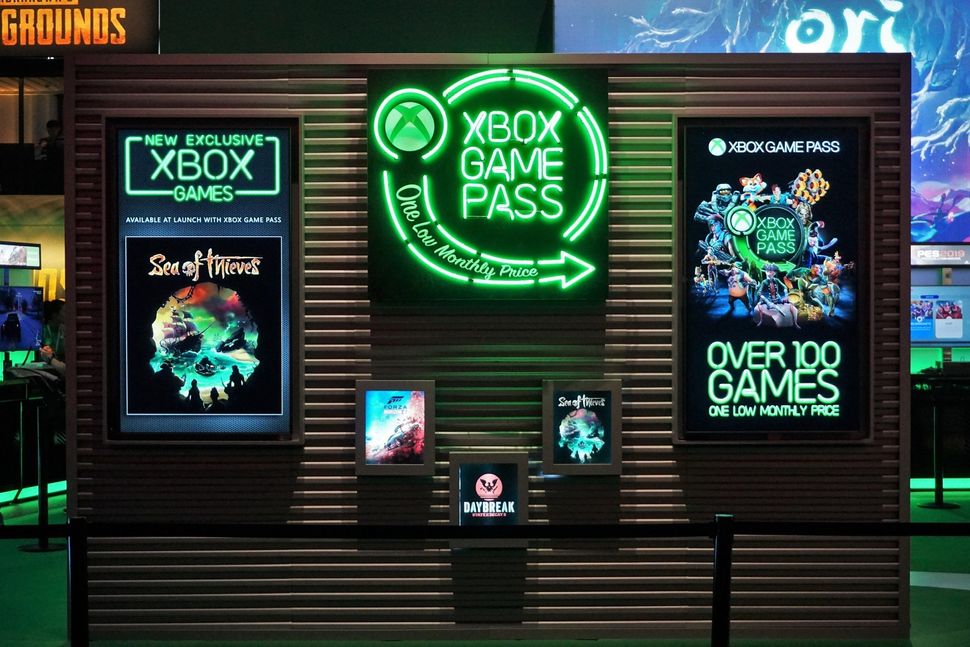 That's not to say Microsoft won't leverage its ownership of the Call of Duty IP, with inclusion within Xbox Game Pass guaranteed as it continues to drive the gaming subscription service. Players can also expect various Xbox-exclusive content to follow the $68.7 billion purchase, much like previous deals catered to PlayStation users. With time those perks will likely be amplified, making Call of Duty a distinctly Xbox-tied experience.
Microsoft and its continued push to expand Xbox Game Pass content could benefit Call of Duty in the long term, with the platform holder pursuing diversity among its studios. While Call of Duty remains invaluable to Activision, the deal could alleviate pressure to deliver record revenues each quarter, packing releases on a tight schedule. There's no better time than now for Call of Duty to break away from its annual release cycle, while we also hope once-abandoned Activision franchises to make a return, albeit under the Xbox Game Pass offerings.
While we don't know what the future holds for Call of Duty, PlayStation owners won't see changes for some time. Multi-billion-dollar franchises like Minecraft have thrived with cross-platform support, and a similar approach could be a smart fit for Call of Duty's sprawling player base. While the deal will benefit Xbox players more than anyone, the future looks bright with a new face at the helm.
Matt Brown is a senior editor at Future for Windows Central. Following six years of professional consumer technology and gaming coverage, he's focused on the world of Xbox and Windows PCs. You can follow him on Twitter @mattjbrown.
I'll say what I said about Bethesda. You don't spend 68 BILLION to just give the games to the competition.

but the property is worth that much because of the massive multi-platform appeal

Says who?
Yes, PS brings in good money but it also *costs* extra to build the PS version. Plus with XBOX in a stronger position PS sales will be a lower share of total sales. If MS chooses to make COD'24 exclusive they won't miss much, by *their* standards. MS might still make it multiplat but they don't *have* to. We went through this already last year: Seriously, Sony isn't all that important this gen.

Playstation fans finally got what they wanted. More exclusives.

I think if any game DOES NOT go exclusive, it would be Call of Duty. I think a lot of the value of CoD is that is has such a crazy multiplat appeal. I think the smart move would be to make CoD games Xbox Play Anywhere and really optimize the Xbox/Windows experience but also release them on PlayStation. There are a lot of people who buy CoD on PlayStation and I am not convinced they would get an Xbox en masse to keep playing. However, I would not be shocked if it did go exclusive.

Flip a coin. 👍
They might also split campaign from free online and only give Sony the online...if they don't charge for crossplay.

Xbox will make crossplay support mandatory

What about join XGP day one (which means free for subscriber) and release on PS half year later with original price.

Same things were said about Bethesda. Not likely to happen that way.

It should become exclusive for Xbox, yeah. Unless they spent 68 billion dollars to still be second to those cutthroats at Sony.

It all depends on what makes most sense to Microsoft's bottom line. Seems to me Game pass could add a ton of subs with Activision titles. Still I think they keep newest COD on all platforms and put older stuff on Game pass. COD sells even if it's not the newest game. Maybe some Game pass exclusive content and the like

I think the 2023 CoD could be the window if it is going to go Exclusive. 2023 the title will be a NextGen only game, meaning Microsoft will already be missing out on the PS4 Players, leaving only PS5 players as the metric. The NextGen switch over is perfect timing if they can get the acquisition done by Spring 2023 We know that Sony has 17 million PS5's out now after 14 months and Sony has said shortages will continue Let's give them an average of 1.5 million sales a month between now and Summer 2023. If Microsoft announces CoD Exclusivity July 2023 that would mean 45 million PS5 owners (Probably less but I am being generous). PS4 Owners at that point may just decide to switch to Xbox and Gamepass (Or buy a second console) and that alone could drive sales for the generation of consoles.

Or...
...MS puts Gamepsss.on SmartTVs and a $100 streaming stick+ Controller.
Unless you have a Sony TV you just sign up to Gamepass and forget about console wars. (BTW Sony isn't getting to 45M PS5 by 2023; by their own estimate they *hope* to get to 15M by mar 2022. They might get to 25M by early 23 but adding another 20M in 2023 is unlikely when they said production will be constrained *into* 2023. 35M might be the limit. And they're not all going to be buying COD.) Still, MS *might* make COD multiplat but they are not going to *pay* Sony for crossplay.
That might end up being the sticking point.

We will see orientation of game, rebirth, free-to-play ...
Kolof is for Xbox, but also for Sony if they want this game.
Microsoft is open, but Sony prefer exclusivities and maybe find other shooter Fps game.
Best solution is in adoption of XGP on Ps5.

Warzone makes too much money to be made console exclusive. Being multi-platform is the only way that it's going to continue to compete with the likes of Apex Legends and Fortnite. The annual releases are another story. I can see it both ways.
One, making it exclusive makes Xbox the home of the shooter franchises with the three-headed monster of Halo, Gears and COD much like Sony has done with JRPGs and fighters. On the other hand, this could be a way to hold it over Sony players by still giving them the annual releases but making them wait six months to a year for DLC like spec ops missions, etc. Either way, Sony is regretting not keeping the Killzone or Resistance franchises going.
Windows Central Newsletter
Get the best of Windows Central in in your inbox, every day!
Thank you for signing up to Windows Central. You will receive a verification email shortly.
There was a problem. Please refresh the page and try again.