Are people tired of Call of Duty?
Perceived exhaustion isn't a simple thing.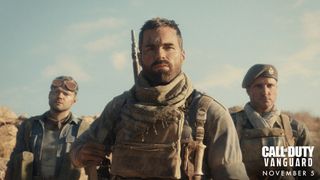 (Image credit: Activision)
Call of Duty is one of the most certain, iron-clad guarantees in the entire gaming industry. Every single year, there'll be a new entry in the blockbuster first-person shooter franchise, a game that's usually led by one particular studio but is in reality the result of collaboration among over 1,000 developers across numerous teams. Every single year, Call of Duty is one of the best-selling games that year, despite launching fairly late in the calendar. If there isn't a new title from Rockstar Games, then Call of Duty will be the best-selling game that year.
Every single year, people complain loudly on social media that they're tired of Call of Duty. So, are they really? The answer is honestly quite complicated and in order to truly understand why some people feel exhausted with Call of Duty, it's important to understand the events leading to the current situation. Let's dive into a quick history of the entire franchise and at what point the problems started adding up.
From small beginnings to a successful franchise
The story begins in 2003 with the first Call of Duty. It's a World War II shooter developed by Infinity Ward, a studio acquired by publisher Activision after the game's launch is a success. In preparation for the launch of the Xbox 360, Infinity Ward grows significantly (from around 25 staff members to well over 100) and launches Call of Duty 2 in 2005. Notably, there's no new game in 2004: a lone skipped year that has not happened since.
Call of Duty 2 is another hit, selling over 1.4 million copies and prompting Infinity Ward to start work on the 2007 entry, Call of Duty 4: Modern Warfare. Eager to see these successes not skip another year, Activision brings in one of its internal studios, Treyarch, to develop Call of Duty 3 in time for a 2006 launch. Treyarch previously worked on the 2005 spinoff Call of Duty 2: Big Red One but now, the team is a mainline developer for the franchise.
The two-year cycle begins and continues quite successfully for a time, with Modern Warfare selling over 7 million copies in 2007 alone. Treyarch delivers Call of Duty: World at War in 2008, a game that sells over 3 million copies in its first two months. World at War also packs in Zombies: a mode that started as something of a hidden extra but would soon become an increasingly pivotal mode in the franchise.
Momentum is now on Call of Duty's side, and every game is bigger than the last. 2009's Modern Warfare 2 from Infinity Ward sells 20 million copies in its first year, a record that doesn't even last a year, as Treyarch's Black Ops in 2010 goes on to sell 25 million copies in its first year. Unlike the games developed by Infinity Ward, which opt to include a campaign, multiplayer and "Special Forces" co-op missions, Black Ops eschews Special Forces in favor of Zombies.
A tacked-on extra no longer, this is a fully fleshed-out game mode with a community dedicated to the intricate, complicated easter eggs with Zombies' narrative. Call of Duty is now undeniably a pillar of the gaming industry, but there's trouble brewing.
A three-team juggernaut
Years of brewing tension between Activision and Infinity Ward leadership Jason West and Vince Zampella reach critical mass in 2010. West and Zampella are fired from the company for insubordination. The two found Respawn Entertainment, attracting dozens of Infinity Ward developers, leaving the studio short-staffed as development was supposed to ramp on the 2011 entry in the series, Call of Duty: Modern Warfare 3. Enter Sledgehammer Games.
Founded in 2009 by Dead Space veterans Michael Condrey and Glen Schofield, Sledgehammer Games was originally acquired by Activision with the understanding that the team would work on a third-person action-adventure spin-off for Call of Duty. With the yearly cycle in jeopardy, Sledgehammer seems to have made an agreement: In exchange for co-developing Modern Warfare 3 so it could launch on time, the team would get to lead its own Call of Duty games in the future.
Whatever happened behind closed doors, the bet paid off, with Sledgehammer and a rebuilding Infinity Ward sharing technology and ideas moving forward, while Modern Warfare 3 went on to sell over 26.5 million copies. Treyarch's Black Ops 2 in 2012 would sell over 24 million copies, not quite reaching the heights of Modern Warfare 3 but providing yearly staying power all the same.
The next few years pass without any real notable issues, as Call of Duty: Ghosts, Advanced Warfare, and Black Ops 3 launch in 2013, 2014, and 2015, led by Infinity Ward, Sledgehammer and Treyarch respectively. Call of Duty is now officially on a three-developer cycle, with each team getting three years to prepare, build, and launch its entry. Critical praise dwindles however, with Call of Duty: Ghosts criticized for a lack of new ideas. While the campaign for Black Ops 3 is also criticized, it's easily the best-selling game of the three, further propelling the Black Ops name for the Call of Duty brand.
Better sales than ever, but internal breakdown
Call of Duty is a victim of its own success in 2016, when Infinity Ward's Infinite Warfare underperforms compared to past titles, while still being the best-selling game of November in the U.S, per NPD. 2017's World War II is developed by Sledgehammer Games, the first return to the setting since World at War in 2008. This is where the problems start to pile up.
In a move widely criticized pre-launch, Call of Duty: Black Ops 4 doesn't feature a campaign, instead opting for a Battle Royale called Blackout for its third mode. Per reports from Kotaku, the game was originally planned to feature a campaign, which was scrapped in the final year of development after negative internal testing, with the team pulling together a Battle Royale mode after seeing the popularity of the mode in games like PlayerUnknown's Battlegrounds and especially Fortnite.
2019's Call of Duty: Modern Warfare reboot from Infinity Ward saw widespread praise, generating over $1 billion in revenue in under three months. In tandem with support studio Raven Software, Infinity Ward then went on to develop Call of Duty: Warzone, a free-to-play Battle Royale that launched in early 2020.
Meanwhile, 2020's mainline entry dealt with significant problems. Per a report from Kotaku, the game was initially planned as a joint effort between Sledgehammer Games and Raven Software, the latter of which had always been a support team (more on that below). The two companies reportedly butted heads, to the point that the game was softly rebooted, with Treyarch stepping in as co-developer to handle the multiplayer and Zombies, while Raven led the campaign.
The pandemic introduces additional challenges, with work-from-home becoming the standard across gaming studios everywhere. As a result, Call of Duty: Black Ops Cold War is back on track but the combination of this mix-up and the need for regular new updates in Warzone means that the three-year cycle has effectively been thrown off track.
2020 means no turning back
It would be difficult enough if the issues stopped there, but they don't, because another problem has been building this whole time for the past several years. The bigger and more expensive a game is to make, the more developers are generally needed. Bringing in support studios, internal or external, is a common practice. As Call of Duty games have grown, more and more of Activision's internal teams have been taken off of other franchises to support the yearly behemoth, as well as updates for Warzone.
At a rate of one Call of Duty game per year with the addition of Warzone, Activision finds itself exhausting every option for internal support at an alarming rate, continuing to prop up Call of Duty at the expense of every other IP in its portfolio.
High Moon Studios, developer of licensed Transformers games, is moved to support on Warzone and other Call of Duty games. Remaster expert team Vicarious Visions is moved into Blizzard Entertainment. The team is now separated from Activision projects, instead aiding the work on Diablo 2: Resurrected. Toys for Bob, developer of the Skylanders games, as well as the Spyro Reignited Trilogy, is also moved into support, working on Warzone and Call of Duty: Vanguard.
The result: Activision is now a publisher dedicated to a single franchise. Every internal team left is on Call of Duty. Every single card that can be played to keep the juggernaut going has been played.
What happens next?
The end result of all this is that, more so than ever before, Call of Duty simply isn't allowed to breathe in the same vein as other franchises. There isn't room for innovation if there isn't a clear three-year cycle, and it's not clear when or if that three-year cycle will ever return.
Infinity Ward is the only Activision studio not working on Call of Duty: Vanguard and is widely reported to be working on Modern Warfare 2 for 2022. If so, Infinity Ward's had a full three years to work on this game, but not other studio has, throwing whatever game is scheduled for 2023 (and beyond) into question.
While a Call of Duty game used to be a yearly event, it's now that and more. A more casual player who used to get their enjoyment from a new Call of Duty's multiplayer every year can now simply enjoy Warzone, with changes and updates added on a regular basis.
Call of Duty: Vanguard is currently set to launch on Nov. 5, 2021. In our preview of Call of Duty: Vanguard's multiplayer, we found it to be a mixed bag, with the multiplayer introducing a couple of new ideas but for the most part relying on the tried and true formula.
Compounding this, Activision Blizzard is facing a lawsuit alleging the company has allowed a systemic sexist workplace environment to develop. While not directly affecting the development of any games, a lot of players who are potentially iffy on picking up a new Call of Duty may be keeping this news in mind. This is especially true in a year with two other major shooters launching: Xbox Game Studios' Halo Infinite and Electronic Arts' Battlefield 2042.
With all of that said: Are people tired of Call of Duty? Yes, many are. But many aren't, and will continue to buy it, especially if they're interested in the singleplayer campaign being offered. It's beyond extremely unlikely that Call of Duty: Vanguard won't sell well, but even fans interested in this year's outing should bear in mind the things facing the franchise moving forward.
Generally speaking, I like Call of Duty games. I enjoy the casual, laid-back multiplayer environment and the straightforward nature of the campaigns. Part of enjoying Call of Duty games is wanting the franchise to continue in a healthy fashion. The people who make Call of Duty are passionate about what they do. I hope Activision gives the teams not only the resources but, moving forward, the time needed to continue making these games.
Get set
Call of Duty: Vanguard — Cross-Gen Bundle
The easy choice

If you intend to play on Xbox Series X or Xbox Series S, this is the version of the game to grab. You'll want it to look and run as good as possible, which does mean it'll be a bit more expensive.
Get the Windows Central Newsletter
All the latest news, reviews, and guides for Windows and Xbox diehards.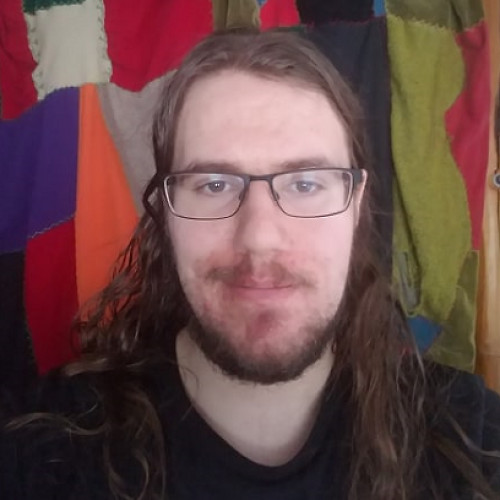 Samuel Tolbert is a freelance writer covering gaming news, previews, reviews, interviews and different aspects of the gaming industry, specifically focusing on Xbox and PC gaming on Windows Central. You can find him on Twitter @SamuelTolbert.