Call of Duty Vanguard: Release date, gameplay trailer, and everything we know
The next installment in the long-running shooter series heads back in time for another take on the Second World War for 2021.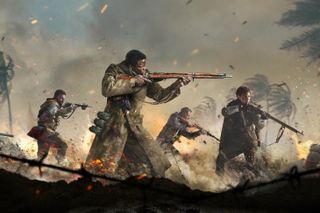 (Image credit: Activision)
Few things are as reliable as the annual release of a new Call of Duty title. Even in the face of lawsuits from the state of California and a global pandemic, we will still see the release of a Call of Duty this year. Following leaks from the Playstation Store, Activision and Sledgehammer Games have since officially revealed the game with a full-fledged event.
The title — Call of Duty: Vanguard — is now official, coupled with a reveal in Warzone, where players were forced to turn their attention toward taking out an armored train, as the first player-versus-environment (PvE) offering to date.
Call of Duty: Vanguard release date
In a February 2021 call with investors, Activision Blizzard COO, Daniel Alegre, teased a "premium Call of Duty release" on track for a fall launch. Historically, Call of Duty titles traditionally launch midway through November. There were two exceptions to this, with both Call of Duty: Black Ops 4 (2018) and Call of Duty: Modern Warfare (2019) releasing in October. As expected, Call of Duty: Vanguard is confirmed to release on Nov. 5, 2021.
Three versions of Vanguard will be available for purchase, including a Standard Edition, Ultimate Edition, and Cross-Gen Bundle. The top-tier Ultimate Edition includes various cosmetics, including operator skins for Lucas, Polina, and Wade, plus the Frontline weapons pack. You also get five hours of double XP, five hours of double weapon XP, a battle pass bundle with one season battle pass and 20 tier skips. The Breacher assault rifle, Snowstorm marksman rifle, and Thunderhead submachine gun are also up for grabs, each including tracer rounds.
Preordering will grant early access to the upcoming open beta, and the Night Raid mastercraft weapon, accessible in Cold War and Warzone right now.
Rise up and experience the fight against the Nazis on all four battlefronts through the eyes of four different Spec Ops characters. Call of Duty: Vanguard will feature a full campaign, fresh multiplayer experience with 20 new maps on launch, along with the new Champion Hill mode, and the prequel to Dark Aether story in Zombies.
Call of Duty: Vanguard trailer reveal
Prior to the official reveal event in Warzone, teasers were sent to content creators across the globe. These teasers hinted at the four theaters of war that Call of Duty: Vanguard would feature in the campaign. Following the August 19th reveal, a full trailer was officially released. The footage shows off a series of different scenes playing out across the game's four separate theaters of war, plus characters set to act as the focus of the campaign.
In addition to the trailer reveal, a new end game cutscene has been spotted in Warzone. In the clip originally posted to YouTube by user "AJ21 & Family" and shared on Twitter by CharlieIntel, the winning team can be seen exiting Verdansk via the helicopter as normal, but the final team member is abruptly dropped by a lone female sniper armed with a Mosin-Nagant, wearing a WW2-era uniform.
Call of Duty: Vanguard gameplay what we know so far
Once the Battle of Verdansk reveal took place in Warzone, the floodgates were opened and an onslaught of official details rained down. A press preview of Call of Duty: Vanguard offered quite a few insights into what players can expect from the game at launch. Call of Duty: Vanguard will tell the story of Task Force Vanguard, a special forces unit composed of a ragtag team unaccustomed to working together. These operators are tasked with stopping the Nazis from carrying out a secret worldwide plot during the end of World War 2 that spans across four separate battle theaters. While the story for the campaign is entirely fictitious, although the characters are inspired by real-life WW2 heroes.
Call of Duty: Vanguard will launch with a dedicated multiplayer for the fast past small team action that we all know and love. Unlike Cold War, which launched with just a handful of maps, Vanguard is expected to have 16 multiplayer maps on release, with four additional maps for its new Champion Hill mode. Not only are there plenty of maps at kick-off, but the multiplayer mode will feature some new destruction physics, as well. Players will be able to affect small areas of the map such as destroying doors, upending furniture in a room with a grenade, and shooting through floors to open up sightlines to change the course of battle.
While there hasn't been any information on whether or not Call of Duty: Vanguard will use skill-based matchmaking (SBMM) — a potential flashpoint for fans — there will be new Combat Pacing settings, allowing players to choose between standard multiplayer matches and more hectic options like Blitz where players are crammed into a densely populated map.
The newly announced Champion Hill mode is the new flagship game mode for Call of Duty: Vanguard. While details are still scarce for Champion Hill, what little is out there implies that the mode is similar in function to Cold War's Fireteam mode, blending battle royale gameplay with other game mode elements for a tournament-style match. Players will be able to go in solo, with a friend, or as a trio squad.
Call of Duty: Vanguard latest news and leaks so far
The end of June brought a surprise as an independent site known as BlizzTrack reported new assets had been uncovered via its tracker. The site's owner, Helba, tweeted that in addition to the new assets there was also a new logo featuring the title Slipstream.
It's important to note that this supposed title card for Slipstream didn't feature the typical Call of Duty labeling. Helba has stated in additional tweets that Slipstream is also referred to as forea, which could be an indication of an upcoming alpha, and that "fore"/"forea" is specifically listed as COD2021.exe. However, the person behind BlizzTrack is the only individual who has seen this code. There's plenty of room for a healthy dose of skepticism here, especially as official details for Vanguard have begun to roll out with no further mention of Slipstream.
Data miners and backend trackers had a new rabbit hole to fall down with the potential codename, nonetheless, which may have been what lead to a tweet from CharlieIntel on July 1 indicating that Slipstream was also showing up on the PlayStation store's backend as an internal alpha with a 35GB file size.
As of Aug. 12, both the official Call of Duty and Sledgehammer Games' Twitter accounts acknowledged the flood of leaks with various memes. Following a barrage of takedowns from Activision aimed at leakers who had shared datamined images with Call of Duty: Vanguard branding, the marketing department has seemingly leaned into the leaks with a steady release of teaser trailers among content creators in the community.
Content creator MrDalekJD tweeted that they had received a four-second video clip titled "Western Front". Similarly, the Twitter account @CODTracker also shared an official teaser that had reportedly been received by an unnamed Russian content creator, followed by more clips from Australian and Indian content creators eventually being passed along to CharlieIntel.
By Aug. 15, there had been four of these short video teasers released into the wild, each named after significant WW2 battle theaters: Pacific Front, Eastern Front, Western Front, and North Africa. These clips feature quick flashes of battle-torn landscapes, crashed aircraft on beaches, and — most notably — distressed military patches for Task Force Vanguard.
Call of Duty: Vanguard developer: Sledgehammer Games is at the helm
In the February 2021 investor call, Activision confirmed that Sledgehammer Games would be the studio leading development on Vanguard. Originally tapped to develop a third-person Call of Duty title set during the Vietnam War, the studio was pulled to help with Modern Warfare 3 back in 2010. Sledgehammer Games has since joined a leading trio for Call of Duty titles — developing Advanced Warfare in 2014, and WWII in 2017.
Sledgehammer Games has had a rocky past as a lead studio for Call of Duty. They struggled following the release of WWII, seeing founders and a slew of team members depart in the years post-launch. It was originally expected that 2020's Call of Duty title was to be released under Sledgehammer, but with a report from Kotaku claiming plans were scrapped. Treyarch's Call of Duty: Black Ops Cold War later filled that spot in the schedule.
The reasoning behind the release shuffle seems to vary from "creative differences" between Sledgehammer Games and support studio Raven Software, all the way to rumors that Sledgehammer's title was simply a broken mess. Both studios ultimately ended up in supportive roles on Black Ops Cold War.
It does seem that Sledgehammer has been picking up the pieces, though, as they've gone on a hiring spree that brought more than 100 new members to the team. The studio has even expanded to a second office in Toronto. Following the official announcement that they would be responsible for Call of Duty in 2021, the Sledgehammer Games Twitter account posted a gif of WWE's The Undertaker emerging from a casket.
Even with this progress at Sledgehammer, Activision has actively put nearly every other studio under their banner on the Call of Duty grind. Even Toys for Bob, the studio that was previously responsible for the Spyro remaster and Crash Bandicoot, are now supporting Call of Duty: Warzone.
While Sledgehammer Games is handling the campaign, It is confirmed that Treyarch is responsible for the development of Vanguard's zombie mode, which will serve as a prequel to the Dark Aether story currently playing out in Cold War. This is the first time in the history of the franchise that the storyline for the cooperative horde mode will be continuous across annual releases. Beenox and High Moon Studios are both serving as support studios for the development with Raven Software naturally heading up the crossover with Warzone.
Call of Duty: Vanguard battle royale: Expanding Warzone
With regard to Warzone, it has been confirmed by Activision that the newest Call of Duty will tie into the free-to-play battle royale. Speculation stemming from an article on VGC that Vanguard will run on Infinity Ward's "IW8" engine has mostly been confirmed, although Sledgehammer Games has updated the technology a bit for Vanguard.
IW8 is also the engine that currently powers Warzone, making the integration between Vanguard and Warzone that much easier. "If we look ahead for Warzone later this year, there will be some other really fun integration with the great work that Sledgehammer Games is leading for this year's new premium release," Activision president, Rob Kostich, stated during an investor call.
An official reveal event for Call of Duty: Vanguard took place inside of Warzone on Aug. 19, continuing the practice of driving hype for upcoming paid titles via the wildly successful free-to-play game. Additionally, Raven Software tweeted a schedule of upcoming events for Warzone, including events on September 2 through September 8, currently teased as "CLASSIFIED".
Will Call of Duty: Vanguard be available on Xbox One and PS4?
Activision has framed the next Call of Duty as a "next-generation experience" while boasting stunning visuals in the game's campaign, multiplayer, and co-op modes. A Cross-Gen Bundle, much like what was offered for Call of Duty: Black Ops Cold War has been confirmed. With next-generation consoles in tight supply amid ongoing chip shortages, and many late 2021 titles supporting previous-generation devices, don't worry about getting excluded anytime soon.
Rise up and experience the fight against the Nazis on all four battlefronts through the eyes of four different Spec Ops characters. Call of Duty: Vanguard will feature a full campaign, fresh multiplayer experience with 20 new maps on launch, along with the new Champion Hill mode, and the prequel to Dark Aether story in Zombies.
Get the Windows Central Newsletter
All the latest news, reviews, and guides for Windows and Xbox diehards.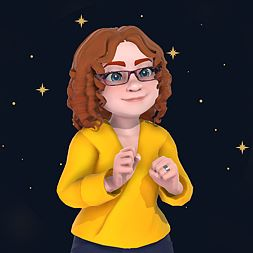 Cole is the resident Call of Duty know-it-all and indie game enthusiast for Windows Central. She's a lifelong artist with two decades of experience in digital painting, and she will happily talk your ear off about budget pen displays.