Best Pre-Built PCs for Apex Legends in 2020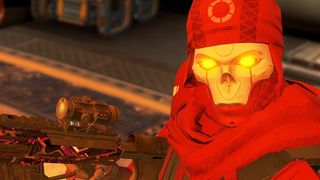 (Image credit: Respawn Entertainment)
Apex Legends was a surprise hit in 2019, coming out of nowhere to the enjoyment of many. It's still going strong and, as is usually the case, it's best experienced on PC. But not everyone wants to build their own rig, so here are the best pre-built PCs if you're going to play Apex Legends.
Plenty of options
Why you can trust Windows Central Our expert reviewers spend hours testing and comparing products and services so you can choose the best for you. Find out more about how we test.
When it comes to finding a pre-built PC for Apex Legends, there's a lot to choose from. However, if I had to pick one to recommend to you, it'd be one of this list's mid-rangers, SkyTech's Archangel. Not only does it exceed the recommended specs for Apex, but it will also do well in other titles.
The Blaze II is a close second, but the extra bit to jump to the Archangel nets you double the RAM. Meanwhile, the CyberpowerPC — and even the iBUYPOWER to an extent — is definitely overkill for this game, while the HP and AVGPC barely scrape by.
The biggest downside to the Archangel is that it doesn't include any peripherals whatsoever, unlike some of the other picks. Thankfully, there are great mice under $50 and cheaper membrane keyboards to get you by. As for a monitor, you have many paths available to you, including second-hand markets.
Get the Windows Central Newsletter
All the latest news, reviews, and guides for Windows and Xbox diehards.
Jordan is a long-time gamer and PC hardware enthusiast. From the mid-90s on, he has constantly tinkered with computers and played every game he could get his hands on. Coming from a varied background, he found his passion in writing about Android in 2016, which also launched his writing career not long after. Now, Jordan is an avid gamer who just loves sitting down with tea or a glass of cold water to play whatever game has his attention (or he's reviewing), and he's lucky enough to make a living out of doing so. You can find him on Twitter if you want to chat: @jccpalmer.