Pros
+

Extremely satisfying strategic gameplay

+

New controller interface and AI automation for easy Xbox play

+

Dozens of small improvements

+

35 additional civilizations

+

200+ hours of single-player gameplay

+

Online multiplayer
Cons
-

Some unit's pathway commands are clunky

-

Unit selection and placing can be tricky
Why you can trust Windows Central Our expert reviewers spend hours testing and comparing products and services so you can choose the best for you. Find out more about how we test.
When I think back on my tween and teenage years, it's impossible to do so without thinking of The original Age of Empires 2, which released in 1999. My father was an electrical engineer with a penchant for fixing broken computers that people discarded. Because of this, we had four PCs in our den, which I'd use to set up LAN parties with my brothers and friends in order to play this real-time strategy (RTS) game for hours on end. Even when no one else could play, I'd spend my freetime going through the single-player campaigns. Of course, I wasn't the only fan out there.
The original game was massively popular among RTS enthusiasts when it released and so well revered through the years following that it even got the HD remake treatment in 2013. This ended up getting several expansion packs that brought additional civilizations and campaigns for players like me to experience. Then the Age of Empires 2: Definitive Edition for PC released in 2019 with all previous DLC included along with updated graphics, a new expansion called "The Last Khans," and a large number of small quality-of-life improvements. It too proved to be just as enjoyable as the original.
So, when I heard that Age of Empires 2: Definitive Edition was coming to Xbox Series X|S and Xbox One, I became both extremely excited and curious about how a game that was heavily designed to work via mouse clicks could perform on a console with a controller. After spending over 15 hours playing the near-final preview build of the game for Xbox Series X which was provided by Microsoft, I'm happy to report that while not entirely perfect, Age of Empires 2: Definitive Edition feels very good to play on Xbox. Since it's coming to Game Pass, you really shouldn't miss it.
Swipe to scroll horizontally
| | |
| --- | --- |
| Developers | Forgotten Empires, Tantalus Media, Wicked Witch |
| Publisher | Xbox Game Studios |
| Genre | Real-time strategy |
| Install size | 43GB |
| Players | Single-player, muiltiplayer |
| Release date | Jan. 31, 2023 |
| Platforms | Xbox Series X|S, Xbox One, PC |
| Xbox/PC Game Pass | Yes |
| Price | $20 |
| Reviewed on | Xbox Series X |
In full disclosure, the preview build that I had access to didn't offer multiplayer, so I don't know for sure how well matchmaking works in Age of Empires 2: Definitive Edition for modern Xbox consoles. However, I did spend several hours playing the historical campaigns as well as skirmishes against the computer while paying particular attention to the new features. The Xbox version offers several small improvements angled at controller play that add up to great effect.
Still one of the best RTS games
The basic gameplay is just as good on Xbox as it ever has been on any previous iteration of this game. By that, I mean that I constantly get sucked in for long gaming sessions and don't want to stop playing because it provides such rewarding strategy sessions.
The main idea behind Age of Empires is civilization building and domination; a thing that this game manages to do in real time, which isn't as common these days. Players are in charge of a historical group of people and can build and advance their technology in a few different ways. For instance, the right choices allow me to improve or unlock better weaponry, stronger armor, robust military units, defensive structures, destructive warships, powerful siege machines, dangerous war animals, and much more.
However, players must take into account the number of limited resources and terrain layout of the map while being wary of attacks from other civilizations. For instance, if you're on a map with lots of water, it might be best to harvest a ton of wood to build up your navy rather than focusing solely on your military. Usually, your best bet for success is to advance as fast as you can through various ages so that you can be the invading force that prevails.
Of course, you could also choose to build such a strong defense that your enemies cannot harm you while you take the time you need to build up your empire before striking. Or maybe you'd prefer to start by attacking an opponent's villagers and market carts to cut off any resources that will help them advance. There are many different strategies to employ and many different modes to experience.
Disclaimer: This review was made possible by an early access, near-final preview build of the game provided by Microsoft. The company did not see the contents of this review before publishing.
Over 200 hours of historical campaigns and single-player sessions
One of the best things about Age of Empires 2: Definitive Edition is the historical campaigns that players can engage with that teach actual history better than any class I ever took. During my time with the Age of Empires series, I've come to better understand the value of resources, economics, technological advancement, location, and of course war strategy in addition to the historical figures that successfully manipulated these elements for their advantage.
Each campaign starts with a storytelling moment, illustrated with new pictures, a remastered soundtrack, and excellent voice acting to make the story come to life. The campaigns themselves put me in varied situations with different challenges to overcome, which prevents gameplay from getting too repetitive. I might need to escort Joan of Arc to another city, build a Wonder, or demolish an enemy's buildings while a historical battle unfolds.
Players get their money's worth with this version as there are over 200 hours of gameplay to experience in solo modes. Even after all of that, single players can always jump into skirmishes against the computer for varied matches. Online co-op and competitive modes are also available to keep things interesting with friends.
New interfaces for Xbox eliminate tediousness so you can focus on strategy
Age of Empires 2: Definitive Edition feels good to play on Xbox and that stems from the fact that a few new interface mechanics were added to the game to make it play better for consoles and controllers. There's even a new tutorial that I highly suggest playing through that explains these new Xbox mechanics.
For instance, instead of tediously needing to tell every single villager to perform a specific task, pressing in the right stick brings up a Villager Priorities Presets wheel that lets me choose what materials I want my villagers to focus on gathering. Then the AI automatically governs all of my villagers based on that choice so I can focus more on my war strategy rather than micromanaging everything.
Don't worry, I can still select single villagers or groups of them and give them different tasks from everyone else such as building a Monastery. The awesome thing is that the villagers go back to material collecting once they're done without me needing to tell them to do so.
Additionally, I can give a chain of instructions by holding down the left trigger while assigning various tasks. I often used this to send a group of villagers to build a row of Watch Towers or to make my Infantry units explore various parts of the map and then come back to my City Center. All these new wheels and command options work together to make gameplay less repetitive while not taking away from the fun in anyway.
The PC version of this game features unit commands that appear at the bottom left of the screen when a unit is selected. However, the Xbox version of Age of Empires 2: Definitive Edition allows me to select a unit and then hold down the right trigger to bring up a wheel of possible options available to that unit. This way I can easily tell my villagers to build a Castle, make my military units patrol an area, or get any of my buildings to perform an upgrade without taking focus away from the center of the screen.
The D-pad is also expertly assigned with what feels like hotkeys. Quickly tapping one of the four directions respectively allows me to select any of my idle villagers, military units, monks, or livestock. Similarly, holding the left trigger and then tapping the D-Pad buttons allows me to specifically select a category of military units such as cavalry, siege, melee, and long range units. Holding down these D-pad buttons rather than tapping selects all units of a category. This makes it very convenient for me to give them all the same command at once, like when I want to attack a distant enemy without actually having to click on anyone.
Additionally, I can either tell my units to attack one object by selecting it with A or I can tell them to attack anything along the path to a target by pressing X. That way my forces protect themselves along the way and I don't have to worry about them as much. All of these little improvements do an amazing job of taking this PC game and turning it into something enjoyable for Xbox consoles. However, Age of Empires 2: Definitive Edition for Xbox isn't perfect by any stretch.
It's so fun, but not without flaws
The biggest frustration I faced in Age of Empires 2: Definitive Edition for Xbox was when trying to place buildings on specific areas of the grid. For instance, sometimes I'd want to place a row of houses perfectly in line with each other as an impassible barrier, but hovering over the exact spots I wanted wasn't always easy as the marquee would jump around instead of going where I wanted it to. I attempted to fix this by adjusting camera and marquee speeds in the settings, but it didn't fully solve the issue.
In a similar vein, when several units occupy a small space, it is often hard to select a specific character from the group, which isn't ideal when in high-stress situations. Not to mention that sometimes the AI makes a clunky job out of simple tasks. This problem often happens when I tell my military units to walk to a part of the map, but they keep getting stuck on unseen barriers and take much longer to get there than is necessary. Sometimes I have to go in and specifically chain destinations for units to walk to so they get to the final destination in the most efficient way possible.
Still a major player, but now on Xbox
While some minute parts of the game sometimes don't work properly, these flaws never completely ruin the experience for me. Age of Empires 2: Definitive Edition is still highly enjoyable on modern Xbox consoles and I highly recommend it to anyone who is interested. There are over 200 hours worth of gameplay to experience and there's enough variety to keep things interesting whether it's your first match or your 100th.
Seriously, if you're the kind of person who loves to think strategically and is interested in history then you'll get sucked into this RTS game. See just why it's been seen as one of the best strategy games of all time.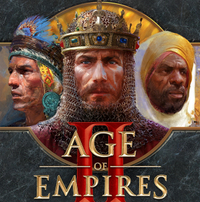 Age of Empires 2: Definitive Edition | See at Microsoft
This classic RTS game feels right at home on Xbox thanks to the addition of several quality-of-life improvements made specifically for Xbox. Strategize against opponents online or take part in solo historical campaigns.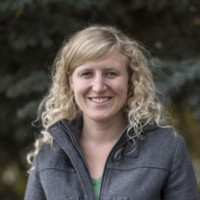 Self-professed gaming geek, Rebecca Spear, is one of Windows Central's gaming editors with a focus on Xbox and PC gaming. When she isn't checking out the latest games on Xbox Game Pass, PC, or Steam Deck; she can be found digital drawing with a Wacom tablet. She's written thousands of game guides, previews, features, and hardware reviews over the last few years. If you need information about anything gaming related, her articles can help you out. She also loves testing game accessories and any new tech on the market.