Modern Warfare 3's campaign is exactly what I expect when I sit down and boot up a Call of Duty title. The plot featured enough predictable story beats to benefit from my nostalgia for the franchise. However, there was a noticeable lack in big, memorable action sequences for itself. Multiplayer has been some of the most fun I've had in COD in a while. I was even pleasantly surprised to find Modern Warfare Zombies to be a good time.
Pros
+

Multiplayer perfectly executes blending old maps with modern gameplay.

+

The campaign balances nostalgic callbacks with a new story.

+

Modern Warfare Zombies is a drastic improvement over DMZ.
Cons
-

Open campaign missions do not have an effect on the story's outcome.

-

Lacking in big, memorable action sequences.

-

The final act of the campaign's pacing feels rushed.
Why you can trust Windows Central Our expert reviewers spend hours testing and comparing products and services so you can choose the best for you. Find out more about how we test.
I've long since come to feel like it's Call of Duty, not shopping centers, that marks the kick-off to the holiday season. The franchise is decidedly punctual, launching a new premium title annually for the last 20 years. It's a system that would seem unsustainable, and yet Activision — with the power of more than a dozen studios under their umbrella — manages to pull it off.
Call of Duty: Modern Warfare 3, the latest entry to release and the first direct sequel for the series, seems like another successful annual launch on the surface. The game has come under heavy criticism and has been the subject of a review bomb by players who believe they're being charged full AAA pricing for what is perceived to be a DLC or expansion to Modern Warfare 2.
My love for Call of Duty is well documented, but even I had a list of changes I hoped Sledgehammer Games would make for Modern Warfare 3. Now that the game is live, I've had the chance to complete the campaign blind on Veteran, reach the preseason level cap in multiplayer, and work my way through MWZ.
I have some thoughts.
What is Call of Duty: Modern Warfare 3?
Call of Duty: Modern Warfare 3 is the third release in the first-person shooter series, and the first time the franchise has seen a direct sequel be released the year after its successor. The game features a campaign that typically lasts 8 to 10 hours and follows the events of Task Force 141, a rag-tag team of special agents assembled by Captain Price, as they attempt to stop Russian ultranationalists from kicking off World War 3.
The events in Modern Warfare 3 (2023) are a continuation of the events set in motion when the Modern Warfare franchise was rebooted in 2019. Before 2019, Call of Duty: Modern Warfare games developed by Infinity Ward and Call of Duty: Black Ops campaigns developed by Treyarch were on separate in-game timelines and development engines.
This became a problem, however, when Call of Duty: Warzone launched in 2020. The success of Warzone led to a decision by Activision that the free-to-play battle royale would serve as a hub that would tie together the franchise. With each game on its own timeline and development engine, integration with Warzone led to a bloated, confusing mess. Call of Duty: Modern Warfare 2 brought with it Warzone 2.0, and the all-new Call of Duty HQ hub that would house all Call of Duty titles built on the same engine going forward.
Call of Duty: Modern Warfare 3 was plagued with pre-release discourse by the community and insiders over whether the game was a premium title like we were accustomed to, or if it was an expansion of some sort to Modern Warfare 2. This even led to a tweet from Barry Sloane, the actor who portrays Captain Price, where he declares that Modern Warfare 3 is not an expansion.
Quick links
- What is MW3?
- Performance & stability
- Visuals & soundtrack
- Story & world
- Gameplay
- Accessibility
- Final thoughts
The actual release of the game has led to some extra confusion over whether it is a DLC. Call of Duty HQ (or just Call of Duty) is the launcher currently being used to house Call of Duty: Modern Warfare 2, Warzone, and now Modern Warfare 3. Because the game is housed in a catch-all launcher, the addition of 1000 gamer score and a new achievement list was included as an update to the existing Modern Warfare 2 achievement list.
At the end of the day, whether you consider it a standalone or a DLC, the question remains whether the content provided is worth the price being charged. Call of Duty: Modern Warfare 3 includes a campaign, multiplayer, and an all-new Modern Warfare Zombies experience, and costs $70. A vault edition costing $100 is also available and includes access to the Blackcell operator bundles for multiplayer when Season 1 goes live in December.
Modern Warfare 3 is the first Call of Duty title to be released in a post-acquisition era, as Microsoft closed the deal to purchase Activision Blizzard King in October. While the game can technically be considered a first-party title for Microsoft, neither Microsoft nor Xbox leadership had a hand in its development. Modern Warfare 3 is also released under an ongoing market agreement between Activision and PlayStation. Despite Microsoft's ownership of the Call of Duty franchise, the legal and regulatory investigation into the acquisition resulted in a delay in Xbox's ability to add Activision Blizzard's catalog to Game Pass. Activision announced a potential timeline of Modern Warfare 3 and Diablo IV joining Game Pass sometime in 2024.
Call of Duty: Modern Warfare 3 — Performance and stability
I played the campaign for Call of Duty: Modern Warfare 3 on the Xbox Series X. I enjoy the campaign as an immersive cinematic experience, and so I find the campaign is best with a stable frame rate at 4K resolution. The Xbox Series X did not disappoint, and I did not experience any crashes, frame rate dips, or game-breaking glitches during my time with the campaign.
There were a few bugs and issues in Modern Warfare 3. For example, if I had a self-revive during Open Combat missions but died before I could use it, the game would continue to prompt me to hold Y to self-revive, even as it reloaded the checkpoint. Beyond the one visual snafu, there wasn't anything performance-altering in the campaign on Xbox Series X.
When it comes to multiplayer in Call of Duty, I prefer the competitive experience of playing on PC. This is where I ran into significantly more performance issues. I played Modern Warfare 3 on Steam via a gaming desktop equipped with a Ryzen 5 5800X, a Gigabyte RTX 3070Ti, and 32 GB of RAM. Despite updating my drivers, I still experience random game crashes.
These crashes occur in both multiplayer and zombies, and there isn't an event that can trigger or reproduce the crash. These sorts of crashes were incredibly common in Modern Warfare 2 on Steam, as well, and they seem to have resurfaced with the addition of MW3.
Call of Duty: Modern Warfare 3 — Visuals and soundtrack
The integration of premium Call of Duty titles and Warzone means that going forward, Call of Duty titles are built upon Infinity Ward's engine. MW2 and Warzone 2 were built on IW9, and there have been little, if any, adjustments in visuals for Modern Warfare 3 on the ground level. So little has changed that weapons, weapon camos, and even operator skins were able to be carried forward into Modern Warfare 3.
That certainly isn't a knock to Modern Warfare 3, though. MW2 was only just released a year ago, and IW9 is nowhere near being an outdated engine. In both cinematics and gameplay, lead developers Sledgehammer Games and the teams responsible for providing development support have created a world that looks realistic and believable. The attention to detail, especially concerning remastering classic maps for multiplayer, is particularly notable.
Call of Duty: Modern Warfare 3 — Story and world
Call of Duty: Modern Warfare 3 (2023) is a direct sequel to Modern Warfare 2 (2022), though like its predecessors, it draws plenty of inspiration from the original Modern Warfare trilogy. Fan favorite characters return to take their place as Task Force 141: Captain Price, Simon "Ghost" Riley, Johnny "Soap" MacTavish, and Kyle "Gaz" Garrick. Recognizable support characters such as Kate Laswell and Farah Karim join the battle against returning villain Vladimir Makarov.
Players may remember that Makarov, the Russian ultranationalist with a taste for particularly vile acts of terrorism, was previously imprisoned in a Russian gulag. Modern Warfare 3 opens with players joining the Konni group to infiltrate said gulag, inciting a riot, and freeing prisoner 627. Players got a taste of this mission when Modern Warfare 3 was revealed at 2023's Summer Games Fest Opening Night Live. Prisoner 627 turns out to be Makarov, and from there on it is up to players as members of Task Force 141 to put a stop to Makarov before he can carry out his ultimate plan of instigating World War 3.
Without diving into spoiler territory, there was one standout from the campaign that struck me as unusual. Call of Duty: Modern Warfare 2 dedicated a large portion of the game's storytelling to developing the South American region of Las Almas, and introduced a support member to Task Force 141 in Alejandro Vargas.
Vargas, a Tier One Mexican Special Forces operator, is never seen or mentioned in Modern Warfare 3, despite his character's prominence in MW2. Even as some missions offer flashback sequences. For a direct sequel, it is pretty wild to just completely skip over and ignore major components of the predecessor's story.
Call of Duty: Modern Warfare 3 — Gameplay
Premium annual Call of Duty titles typically have three major gameplay components: a single-player campaign, PvP multiplayer, and a PvE or PvEvP co-op mode. Modern Warfare 3 is no exception, launching with a single-player campaign, a multiplayer experience featuring remastered fan-favorite maps from Modern Warfare 2 (2009), and the addition of Modern Warfare Zombies.
Call of Duty: Modern Warfare 3 campaign
I grew up on the action films of the late 80s and early 90s, and I like to blame my fondness for ridiculous plots to stop World War 3 on that upbringing. It's probably, at least in part, why I'm a huge fan of Call of Duty. The annual campaigns are usually massive blockbusters, with these larger-than-life cinematic moments that just grip you and pull you into the world even when the willing suspension of disbelief is at its thinnest. There's no logical way what is being displayed on the screen could be real, and yet I'm so very here for it.
Modern Warfare 2 had a few of these huge, dramatic sequences. The most memorable for me is when Kyle "Gaz" Garrick falls from a helicopter and is suspended upside down as enemies loaded onto trucks and motorcycles are zipping by in the mission "Violence and Timing". It's an absurd sequence, totally gratuitous and just fun. So of course, Sledgehammer Games had some pretty big shoes to fill when it comes to the campaign. I was looking for those blockbuster moments that would remind me I was playing Call of Duty.
But there really wasn't any. That is not to say that the campaign is boring. I had a great time with it just the same, but there was a special flare that just felt like it was missing this go around.
The lack of this big climactic moment was compounded by the pacing in Modern Warfare 3's final act. Sledgehammer Games' previous title, Call of Duty: WWII, suffered from a similar pitfall. That game spent 6–7 hours building up tension and laying the groundwork for the story, only to just drop a 20-minute conclusion. There isn't enough meat in the middle to make the story feel balanced, and the conclusion feels less satisfying.
Modern Warfare 3 sits in that same trap. I was waiting for this major turn of events only to roll credits, at which point I sat down the controller and said, "There's no way it ends just like that. It can't." It does.
I spent approximately 10 hours in Modern Warfare 3's campaign. I played it on Veteran and found the game to be a considerable challenge, even a bit more difficult than Modern Warfare 2 (which I completed on Veteran in under 8 hours.) The campaign's Open Combat Missions certainly add to the difficulty, as the ability to succeed or fail is based on your strategic planning along with your general aiming skill. It's not enough to simply drop everybody with a suppressed weapon and throwing knife, as reinforcements will just spawn in. You need to plan.
However, the Open Combat Missions were certainly billed as replayable sequences similar to Spec Ops mode that would give the player the power to choose who lives or dies. That turned out to be less than true in practice. Semi-open missions are not new to Call of Duty, and there wasn't anything standout about OCMs in Modern Warfare 3 beyond the sort of "plan a route and accomplish the goal by taking out who you want." mechanic. There were unlockable weapons and kill streaks littered around to find, but they ultimately just felt like you were hunting for collectibles.
While I prefer linear campaign missions, I do see the Open Combat Missions that are in Modern Warfare 3 in their current state as a shortfall for Modern Warfare 3. Not because they're semi-open, but because they underperform on the promises that were sold to us leading up to the game's launch. These were supposed to be explosive narratives with branching paths and different endings depending on your choices. However, we never actually see any of that in the game itself.
Call of Duty: Modern Warfare 3 multiplayer
Like previous Call of Duty titles, Modern Warfare 3 brings with it a brand-new multiplayer experience. Brand-new might be doing a little heavy lifting in that sentence, as a lot of elements from Modern Warfare 2 were brought to MW3 thanks to a new "Carry Forward" policy. Players were dissatisfied when Warzone was moved to Warzone 2.0 and cut off from operator bundles and weapon blueprints, among other things they had purchased via microtransactions.
"Carry Forward" is intended to be a solution to that, allowing players to still use the items they earn from battle passes and purchase in the Call of Duty store across more than just the game it originates in. There are some downsides, however, as weapons in Modern Warfare 3 that were already unlocked and maxed out in Modern Warfare 2 carried forward with their existing levels and unlocks. This limits the number of items available for players to unlock as they progress through the levels and eventually the prestige system.
Operators and weapon blueprints aren't all that multiplayer is made up of, however. The maps and playlists are vital to the multiplayer experience. Modern Warfare 3 (2023) remasters maps from Call of Duty: Modern Warfare 2 (2009). This era was widely considered the height of multiplayer for the franchise, and to remake these maps as the teams are celebrating 20 years of COD makes perfect sense.
Modern Warfare 2 (2009) was my very first Call of Duty experience, it's when I fell in love with the series. Looking up to see those classic maps with all their quirks and charm on the screen was the gaming equivalent of going home. It felt good. Every time I played Mercado Las Almas on Modern Warfare 2 (2022) I uttered the sentence "What I wouldn't give to have Favela back." to the point that my friends were probably tired of hearing it. Now here we are, running around on Favela.
Our Top Gaming Recommendations
When I played the Beta for Modern Warfare 3's multiplayer, I had some concerns about the "time-to-kill" (TTK). Sledgehammer Games decided to increase player health to 150, putting Multiplayer's TTK on par with that of Warzone. Initially, I considered the TTK a chance for players to actually engage in active gunplay. However, as I spent more time playing the game on core gameplay modes, I felt like the TTK was a slog that slowed things down a bit too much.
Now that multiplayer is out, and I am back in a hardcore game mode, however, I find myself enjoying the slightly higher TTK once again. Players still drop quickly with a well-equipped weapon, and the overall pace of the game is not slowed as dramatically in hardcore as it was in core playlists.
I would dare to say that MW3 has been one of my favorite takes on multiplayer since Call of Duty: Black Ops Cold War.
Call of Duty: Modern Warfare 3 zombies
Zombies and Call of Duty go hand-in-hand. Kind of. The Modern Warfare series has never had a Zombies mode in the past. There's been Spec ops, and there was even that really weird alien extraction mode once. Zombies, though? Not in my Modern Warfare!
Until now.
Modern Warfare Zombies is an open-world take on the Zombies as it makes its first foray into the Modern Warfare series. It blends gameplay similar to what was released with Modern Warfare 2 (2022)'s DMZ. Players can team up with 2 of their favorite squad mates and dive in for 45 minutes of access to Urzikstan (which will be coming to Warzone as a battle royale map with Season 1.).
Urzikstan is overrun by the dead, with the map divided into 3 different zones of increasing difficulty. The white zone is a low-level threat on the outer edges of the map, and players can freely roam without too much interference from zombies or mercenaries. The orange zone is an increased risk, with armored zombies and an increased likelihood of running into boss zombies. Of course, the red zone is the most dangerous.
Much like DMZ, the MWZ mode has a series of quests that can be completed during your deployment into Urzikstan. The quests are fairly simple, ping a contract. Exfil a key card. Defeat a convoy. They become increasingly more complicated with increasing difficulty and are a great way to help familiarize yourself with what you're capable of doing while in MWZ.
There is one misstep when it comes to the challenges, and it's an odd choice for MWZ because it wasn't a problem in the DMZ. Your squad mates can not help you progress your challenges. You have to grind them out on your own. If you and your teammate both need to take out a mercenary convoy, triggering a convoy to spawn and then taking them out will only be complete for one of you. You'll then need to exfil and redeploy into the zone again to trigger another convoy for the second squad mate, and then once more for the third. It leads to a ridiculous grind that does take away from the experience at least a bit.
Completing quests in the DMZ during Modern Warfare 2 was significantly more difficult as the experience was PvPvE, however, the MWZ is only PvE. While you do drop into Urzikstan with other random players, they're not able to attack you and the battle is everybody against the zombies as opposed to fighting each other. You can actually enjoy the quests and story since you're not worried about getting partway through a challenge and then getting picked off by a human player with a sniper across the map.
Call of Duty: Modern Warfare 3 — Accessibility and approachability
When many gamers think of Call of Duty, they envision the fast-paced action of multiplayer, the big blockbuster scenes, and the 360-no-scope-slide-cancel-movement-king behavior often seen in Warzone. For those with disabilities, it doesn't seem far-fetched to think that Call of Duty would not be approachable or accessible. However, COD has buckled down on offering accessibility settings in recent years, and with more than 500 adjustable settings, Modern Warfare 3 is the most accessible Call of Duty ever.
A new accessibility menu shortcut has been added to the navigation pane, making it easy to click into a simplified accessibility menu with just a single button click. The simplified menu offers preset accessibility solutions. These include simplified controls, low motor strain, audio/visual support, and motion reduction.
All of these accessibility features can be toggled on or off with a switch to make sweeping changes to the game's settings. There is also a dialog box that displays what changes you can expect to see. Low motor strain settings, for example, are similar to what I (as a gamer with severe Rheumatoid Arthritis) have been using in Call of Duty for years: high sensitivity and low dead zones, along with automatic mantle and parachute deployment. Seeing these settings built-in without having to trudge through the options to track them down and change them myself was a surprise, albeit a very welcome one.
There's always room for improvement with accessibility, but the teams behind Call of Duty are certainly on the right path.
Call of Duty: Modern Warfare 3 — Final thoughts
It doesn't matter if Call of Duty: Modern Warfare 3 started as an expansion. It doesn't matter if it is or isn't a DLC. What matters is that the game is billed as an AAA experience with a $70 price tag, and whether it is worth the price being charged for it. At the end of the day, I believe it is.
I'm not typically a fan of Sledgehammer Games' takes on Call of Duty, I find them to be the weakest of the three lead developer studios who work on the franchise. After spending a few days exploring Modern Warfare 3, and reading the recent reporting from Bloomberg about the game's 16-month development cycle (as opposed to the three years the teams usually have to work with) I have certainly garnered a renewed respect for this studio.
Sure, the campaign story pacing could've used some work and OCMs could've had more impact, but the pure fun I've had in multiplayer and zombies has more than made up for any shortfalls of the campaign.
Call of Duty: Modern Warfare 3
Call of Duty: Modern Warfare 3 embraces nostalgia in a franchise that has been fighting to push into a 'new era', and it leads to some welcome changes that result in the best multiplayer experience I've had in a long while.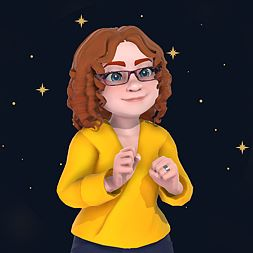 Cole is the resident Call of Duty know-it-all and indie game enthusiast for Windows Central. She's a lifelong artist with two decades of experience in digital painting, and she will happily talk your ear off about budget pen displays.