Announced in early October and unleashed on PC enthusiasts about a month later, AMD's new processors (CPU) based on the Zen 3 architecture are successors to the now-last-gen Ryzen 3000 desktop chips using the Zen 2 architecture. These Ryzen 5000 CPUs, including the Ryzen 5 5600X, Ryzen 7 5800X, Ryzen 9 5900X, and Ryzen 9 5950X, are, if nothing else, fast.
The new chips are based on a 7nm process like the 3000 series, but they've undergone a core architecture redesign that boosts performance and efficiency compared to Zen 2. AMD's Ryzen 3000 desktop chips, including the Ryzen 5 3600X, were mighty impressive in their own right, so it's not surprising this jump in performance in the latest generation has these CPUs out of stock everywhere.
We were lucky enough to get a Ryzen 7 5800X shortly after launch and have been putting it through its paces ever since. If you've been wondering, as you wait for stock to stabilize, whether the Ryzen 7 5800X is the right CPU for your next PC build or upgrade, read on.
Bottom line: The Ryzen 7 5800X is in a bit of a weird spot at its current price, but that doesn't mean it's not still a powerful CPU option for creators and gamers alike. If you prefer the extra cores compared to Ryzen 5 5600X but don't want to pay Ryzen 9 prices, this should be the right CPU for you.
For
Unreal gaming performance
Unlocked for overclocking
PCIe 4.0
Zen 3 architecture with 105W TDP
Against
No cooler included
Ryzen 5 5600X better value for gamers
Ryzen 9 5900X better performance for creators
AMD Ryzen 7 5800X at a glance
The Ryzen 7 5800X is one of four Zen 3 CPUs released by AMD, and it sits in a bit of a weird spot in terms of value. The Ryzen 5 5600X is a truly capable chip for gaming despite its two fewer cores, and it costs around $150 less than the Ryzen 7 5800X. That makes it a tasty pick for any gamers out there who would rather put that extra money into one of the best graphics card options on the market.
On the other side of the 5800X is the Ryzen 9 5900X, which costs just $100 more than the Ryzen 7. For creators, designers, and developers who don't want to go all-out with the enthusiast-focused 5950X at $799, the 5900X is no doubt going to be the right choice. That $100 premium isn't a lot compared to the 5800X, and the 12 cores at the same TDP should draw many professionals. Here's how the initial Zen 3 family of CPUs plots out in terms of basic specs.
Swipe to scroll horizontally
Category
Ryzen 5 5600X
Ryzen 7 5800X
Ryzen 9 5900X
Ryzen 9 5950X
Architecture
Zen 3
Zen 3
Zen 3
Zen 3
Socket
AM4
AM4
AM4
AM4
Cores
6
8
12
16
Threads
12
16
24
32
TDP
65W
105W
105W
105W
Base Speed
3.7GHz
3.8GHz
3.7GHz
3.4GHz
Boost Speed
4.6GHz
4.7GHz
4.8GHz
4.9GHz
Cache
32MB
32MB
32MB
32MB
Cooler
Wraith
Stealth
-
-
-
Price
$299
$449
$549
$799
Focusing more on the Ryzen 7 5800X that we're reviewing here, this CPU is still using the AM4 socket which will make it compatible with older 400-series motherboards with a BIOS update that's expected January 2021. However, the best motherboards for the Ryzen 7 5800X are 500-series, including the B550 and X570. This is a fairly big gain for AMD compared to Intel's 10th Gen CPUs that require a completely new motherboard and socket.
Swipe to scroll horizontally
| Category | Spec |
| --- | --- |
| Cores/Threads | 8/16 |
| Base clock | 3.8GHz |
| Boost clock | 4.7GHz |
| Integrated GPU | No |
| Unlocked | Yes |
| CMOS | TSMC 7nm FinFET |
| TDP | 105W |
| L2 Cache | 4MB |
| L3 Cache | 32MB |
| Socket | AM4 |
PCIe 4.0 support is, as expected, included, bringing better overall performance with compatible hardware. It also comes ready for Precision Boost 2 and Precision Boost Overdrive, two technologies that make overclocking easier and more stable. Support for up to DDR4-3200MHz RAM is assured.
Zen 3 CPUs are advertised as having an average 19% boost to instructions per clock (IPC), delivering a solid jolt to single-core performance. Latency has also been reduced thanks to a unified complex design, allowing cores and caches to communicate much more efficiently. Compared to the last-gen Ryzen 7 3800X, this is all done at the same 105W TDP. That's 20W lower than Intel's Core i7-10700K and Core i9-10900K.
AMD Ryzen 7 5800X performance
So how does AMD's Ryzen 7 5800X perform? We put it through a number of benchmark tests to get an idea of its capabilities. This test system is built on an MSI MAG B550 Tomahawk motherboard, 16GB of DDR4-2666MHz RAM, a Cooler Master Hyper 212 cooler, and a NVIDIA RTX 2070 Super GPU. Let's begin with synthetic benchmarks before getting into gaming performance. These tests were performed using stock CPU settings.
Blender
Open Data 3.90 (Lower is better)
Swipe to scroll horizontally
| Test | CPU | Result |
| --- | --- | --- |
| Bmw_27 | Ryzen 7 5800X | 163 seconds |
| Pavilion_Barcelona | Ryzen 7 5800X | 435 seconds |
Cinebench
Cinebench R20 (Higher is better)
Swipe to scroll horizontally
| CPU | Single-core | Multi-core |
| --- | --- | --- |
| Ryzen 7 5800X | 624 | 5,995 |
Cinebench
Cinebench R23 (Higher is better)
Swipe to scroll horizontally
| CPU | Single-core | Multi-core |
| --- | --- | --- |
| Ryzen 7 5800X | 1,591 | 15,409 |
Corona
Corona 1.3 (Lower is better)
Swipe to scroll horizontally
| CPU | Result |
| --- | --- |
| Ryzen 7 5800X | 88 seconds |
Expecting the R9 5900X to shave about a half-minute off that score while the R5 5600X should add about 30 seconds to the R7's time.
7-Zip
32MB Dictionary (Higher is better)
Swipe to scroll horizontally
| CPU | Test | Result |
| --- | --- | --- |
| Ryzen 7 5800X | Compression | 65MB/s |
| Ryzen 7 5800X | Decompression | 1,245MB/s |
Geekbench 5
Geekbench 5.0 (Higher is better)
Swipe to scroll horizontally
| CPU | Single-core | Multi-core |
| --- | --- | --- |
| Ryzen 7 5800X | 1,619 | 9,738 |
.
AMD has cut the stock cooler it commonly included with its desktop CPUs, so you're going to have to rely on your own solution. Temperatures will thus vary, but with a Cooler Master Hyper 212 cooler, the 5800X sat right around 69 degrees Celsius under a full load. Also, under full load, it pulled about 93W at a 4.6GHz clock speed. Idling, temperatures sit around 34 degrees Celsius, and it pulls about 21W of power.
Now let's take a look at gaming performance. This section is much more dependent on the GPU, though that doesn't mean the CPU doesn't play a huge role. Your mileage will vary based on the rest of your system. In general, upgrading to the Ryzen 9 5900X isn't expected to make a huge difference in terms of gaming. Those extra cores are much better cut out for specialized software. The 5800X isn't going to be a huge jump over the 5600X, either. At least not a $150 jump.
I started things off with Ashes of the Singularity's built-in benchmark using DirectX12. At 1080p with High in-game settings, CPU frames averaged 100.6 FPS. I next turned to Civilization VI's in-game AI benchmark, which measures the average time per turn for a crowded game. I got back 7.85 seconds using DirectX12.
Moving on to Red Dead Redemption 2, I got an average of 88.1 FPS with a mix of Medium and High in-game settings at 1440p. Next, I gave Call of Duty: Warzone a go to see how it fares. Playing a round to completion, my system averaged 99 FPS at 1440p with High in-game settings.
There's no denying the Ryzen 7 5800X puts up strong gaming performance compared to the previous generation. But how does it compare to the more recent competition?
AMD Ryzen 7 5800X compared to the competition
The main competition the Ryzen 7 5800X is going to see — outside of its Zen 3 siblings — is Intel's 10th Gen desktop lineup. Take, for example, the Intel Core i7-10700K. It's more affordable than the 5800X at around $380 (and it's readily available), but it's just not quite as powerful despite its similar eight cores and higher 125W TDP. Another big thing lacking there is PCIe 4.0 support, though it's not a huge deal as most people are yet to make the move to hardware compatible with the faster standard. Intel's Core i7 also requires a new motherboard to go along with its LGA1200 socket, an inconvenience you can avoid with the 5800X.
Moving on to the other Zen 3 CPUs, we can put the Ryzen 9 5950X out of direct competition due to price and performance. It's the right chip for enthusiasts, and if you're searching for the 5800X, chances are you're not also in the market for something with 16 cores and 32 threads. With it out of the way, the Ryzen 5 5600X and Ryzen 9 5900X come into focus.
If you're building a PC purely for gaming, you can save $150 on the 5600X and still get a CPU that's going to crush modern titles and keep up with even the best graphics card options currently on the market. That money saved can go into your PC elsewhere. Just keep in mind that the eight cores in the Ryzen 7 are going to look a lot better in five years, important if you plan on sitting on the same CPU for the foreseeable future.
Moving over to the Ryzen 9 5900X, it's quite tasty at just $100 more than the Ryzen 7. The extra cores aren't going to make a huge difference in gaming results, but designers and developers will be able to take advantage. For those building a PC for content creation, the 5900X is going to lure a lot of people away from the 5800X. So, where does that leave the Ryzen 7 5800X?
Should you buy the AMD Ryzen 7 5800X?
Who it's for
Those who want exceptional gaming performance
Those who don't need Ryzen 9 power or price
Those who want killer single- and multi-core performance
Those who want an unlocked CPU
Who it isn't for
Those who don't want to spend more than $400
Those who need more cores for production work
Those who are happy with six-core gaming performance
The Ryzen 7 5800X stands on its own as a powerful, efficient CPU that can take on a heavy load, whether it's gaming or design. It outpaces the Core i7-10700K, plus it brings PCIe 4.0 support and backward compatibility with older motherboards. And despite the relatively small $100 price difference between it and the Ryzen 9 5900X, it's likely that most people are still going to be choosing between the Ryzen 5 and Ryzen 7 CPUs to go into a new build.
That puts it into a bit of a weird spot at the current price point. If you don't mind shaving off a few frames per second in most modern games, you can save $150 and go with the Ryzen 5 5600X. AMD will likely drop the price of the 5800X eventually, just as it did with the Ryzen 7 3800X. Though with any stock going as fast as it does, AMD isn't likely seeing much of a reason to touch any of the prices for the time being.
Make no mistake: the Ryzen 7 5800X is one hell of a processor. The Ryzen 5 and Ryzen 9 chips that flank it are just so well positioned that they might pull you away from its allure. The Ryzen 7 5800X is a big improvement over its Zen 2 counterparts, and it's clear that AMD isn't slowing down. If you want a top-end CPU for competitive gaming, some specialized work, and don't want to pay more than about $450, the Ryzen 7 5800X should make a great chip for years to come.
Keep an eye on the site as we plan to review and compare as many of the Ryzen 5000 CPUs as we can get our hands-on. And be sure to have a look at our guide to the best CPU for your custom PC if you didn't find what you were looking for with the 5800X.
8-Core Desktop Power
The Ryzen 7 5800X is in a bit of a weird spot between the cheaper Ryzen 5 5600X and the more powerful Ryzen 9 5900X, but it's nevertheless a top-tier eight-core desktop CPU with impressive performance and efficiency. Whether you're a gamer or a creator, the 5800X is going to please.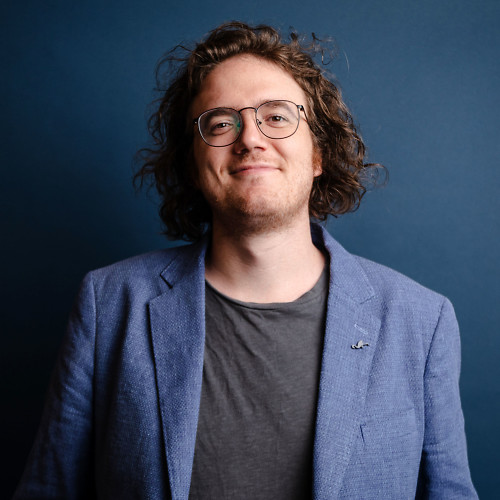 Senior Editor, Laptop Reviews
Cale Hunt is formerly a Senior Editor at Windows Central. He focuses mainly on laptop reviews, news, and accessory coverage. He's been reviewing laptops and accessories full-time since 2016, with hundreds of reviews published for Windows Central. He is an avid PC gamer and multi-platform user, and spends most of his time either tinkering with or writing about tech.