Best motherboard for AMD Ryzen 7 5800X in 2023
Extra cores, extra choices for motherboards.
Quick menu
1. The list in brief
2. Best overall
3. Best Micro ATX
4. Best mid-range
5. Best premium
6. Best Mini ITX
7. Best aesthetics
It's important you pick the best motherboard you can afford when looking to build a PC with an AMD Ryzen 7 5800X processor. Luckily for you, we've rounded up all our favorites to help you pick the right one.
This CPU is part of the Ryzen 5000 Series and proved to be a strong contender in our AMD Ryzen 7 5800X review. It was placed in an unusual position at launch with its MSRP, but that didn't mean it wasn't a powerful CPU option for creators and gamers alike.
If you prefer the extra cores compared to the Ryzen 5 5600X but don't want to pay Ryzen 9 prices, this should be the right CPU for you. Otherwise, your options for motherboards are the same, which thankfully keeps things nice and simple.
The quick list
The best overall for Ryzen 7 5800X
1. MSI MAG B550 TOMAHAWK MAX WIFI
The best overall for Ryzen 7 5800X
Reasons to buy
+
Suited for easy overclocking.
+
Multi-Gig LAN speeds.
+
6x case fan headers.
For a full-sized ATX motherboard, you receive a comprehensive range of features, including six dedicated case fan headers to prevent excessive daisy chaining. If you're leaning towards extra cores with the Ryzen 7 5800X, a capable PC for creative apps can be built around this TOMAHAWK MAX Wi-Fi variant from MSI. It offers extensive coverage across almost every category. It maintains an affordable price point, featuring the consistent quality and reliability MSI is known for, consistently placing them at the top of my list of PC hardware recommendations.
For connectivity, this variant caters to lightning-fast wireless networking by supporting the modern Wi-Fi 6 standard and also includes built-in Bluetooth 5.2. For data transfer, it features USB 3.2 Gen 2 ports, both USB-A and USB-C, enabling rapid transfers and compatibility with standard external storage drives and other peripherals. However, pairing it with a PC case with additional front panel ports opens your options further.
Even if overclocking isn't in your plans, this board's 10+2+1 power phases and effective heatsinks ensure optimal thermal management. It offers practically everything you need for a full-sized ATX motherboard, making it an ideal choice for a mid-to-high-end PC built around the Ryzen 7 5800X, focusing on extra cores.
Best Micro ATX for Ryzen 7 5800X
2. ASUS TUF Gaming B550M-Plus
Best Micro ATX for Ryzen 7 5800X
Reasons to buy
+
Great value.
+
Well-suited to power hungry parts.
+
Subtle design for compact builds.
Reasons to avoid
-
Ever-so-slightly sub-par audio codec.
-
Not the best power delivery around.
Featuring a compact form factor, the Micro ATX ASUS TUF Gaming B550M-Plus is an excellent mid-tier motherboard with extended functionality, perfect for subtle overclocking if you want it. It offers support for 2.5Gb LAN networking, Wi-Fi 6 for wireless, and PCIe 4.0 for compact expansion cards, making it an ideal choice for smaller PC builds.
While the audio codec and power delivery may not be the absolute best, ASUS has managed to strike a balance by making strategic compromises, ensuring minimal impact on performance.
Our review showcased promising results compared to competing motherboards in the same class, and it forms a capable PC for multi-core creative applications when paired with the 5800X. Its sleek design featuring a couple of stylish logos adds a touch of elegance inside a suitable case.
Read the full review: ASUS TUF Gaming B550M-Plus motherboard review: A great foundation for AMD Ryzen 5000
Best mid-range for Ryzen 7 5800X
Best mid-range for Ryzen 7 5800X
Reasons to buy
+
Great performance.
+
Amazing BIOS interface.
+
Stable overclocking support.
+
Excellent 16-phase power delivery.
+
2.5Gb LAN and Wi-Fi 6.
Reasons to avoid
-
Limited fan headers.
-
Not quite as energy efficient as other X570 boards.
-
Cumbersome M.2 installation.
-
Only one USB 3.0 front panel header.
Tweaking its settings is a breeze with the ASUS ROG Strix X570-E, which offers one of the best UEFI BIOS interfaces, making it an excellent choice for those interested in overclocking. With two PCIe 4.0 M.2 SSD slots, you can ensure that your NVMe drives operate at maximum speeds, delivering rapid boot times and swift game loading.
If you intend to stick with stock speeds and PCIe 3.0 expansion cards, this board might be excessive, but it remains user-friendly for novice builders. Installing M.2 drives can be finicky since you need to remove the metal heatsinks first. However, these serve the purpose of cooling your drives, making the extra effort worthwhile. Since it is a full-size ATX board, it's essential to check your case's clearance, as it may become a bit cramped in certain cases.
With a 16-phase power design, the motherboard ensures stable overclocks, while the rear I/O offers an ample number of USB ports. While technically, there are only two headers specifically dedicated to case fans, there's no need to worry. The CPU_FAN, CPU_OPT, and AIO_PUMP headers are all compatible with case fans, which means you can still use them.
Read the full review: ASUS ROG Strix X570-E Gaming review: Impressive performance with AMD Ryzen 5000 CPUs
Best premium for Ryzen 7 5800X
Best premium for Ryzen 7 5800X
Specifications
Form factor:
Extended ATX
M.2 slots:
5 (with expansion card)
Reasons to buy
+
Excellent BIOS support.
+
Robust power delivery.
+
10Gb LAN and Wi-Fi 6.
+
Plenty of expansion options.
Reasons to avoid
-
Overkill for most PC builds.
ASUS typically caters to those willing to invest in a premium motherboard, especially within its ROG range. These high-end options come with a higher price tag but offer many impressive features. This variant includes a DIMM.2 expansion card, intense overclocking capabilities, control over water cooling pumps and radiator fans (two headers capable of supplying 4A of current), temperature monitoring, and flow rate management.
However, if you're not planning to venture beyond traditional air cooling or even opt for a basic all-in-one cooler, this motherboard may be considered excessive for your Ryzen 7 5800X setup. Undoubtedly, it is a visually stunning board, and ASUS ensures exceptional build quality by incorporating premium components for stable power delivery. Moreover, its socket compatibility allows for future upgrades to even more powerful AMD CPUs, further adding to its appeal.
Realistically, most content creators may not be interested in building a custom water-cooling loop, making this motherboard more of a niche premium choice. However, it becomes an enticing option for those in need of up to five M.2 SSDs, providing an incredible amount of high-speed storage. Additionally, the inclusion of an OLED panel, physical BIOS buttons, and other eye-catching design elements appeals to hardcore custom builders who appreciate these extra touches.
Read the full review: ASUS ROG X570 Crosshair VIII Extreme review: A match made in heaven for AMD Ryzen 9 processors
Best Mini ITX for Ryzen 7 5800X
Best Mini ITX for Ryzen 7 5800X
Specifications
Power phases:
Direct 8 phases
Reasons to buy
+
PCIe Gen 4.0.
+
Stable power delivery.
+
Good BIOS support.
Reasons to avoid
-
No front panel USB-C.
-
Mini-ITX limitations.
The Gigabyte X570-I AORUS Pro Wi-Fi perfectly matches compact SFF PC builds featuring the AMD Ryzen 7 5800X. Still suitable for overclocking, and I'd recommend utilizing M.2 SSDs for storage to fully capitalize on the advantages of its compact design. With full support for PCIe 4.0, you can search for a compatible and modern GPU, ensuring optimal performance in your smaller build.
This board's BIOS is well-suited for overclocking, providing a simple and stable experience. However, if you really want to, you can experiment beyond the recommended settings. It offers ample connections for peripherals as long as you don't need a second PCIe card. This limitation would only be a significant concern if you ever planned to add a second GPU, although that is generally unlikely in an SFF build.
Read the full review: Gigabyte X570-I AORUS Pro Wi-Fi review: Small motherboard platform with extensive features
Best aesthetics for Ryzen 7 5800X
Best aesthetics for Ryzen 7 5800X
Reasons to buy
+
Great layout and design.
+
Good BIOS support.
+
Excellent feature set.
Reasons to avoid
-
No M.2 cooling.
-
Removed numeric code display.
ASRock, in collaboration with NZXT, made an impressive debut with this AMD motherboard, benefiting from ASRock's extensive experience in manufacturing. While it may not be the most budget-friendly option, it grants you one of the most visually appealing motherboards available for the Ryzen 7 5800X, thanks to NZXT's striking designs. The header layout makes for efficient cable management, enhancing the overall build aesthetics. Plus, the N7 B550 features an additional 4-pin CPU ATX input, catering to extreme overclocking enthusiasts.
The metal shroud on the motherboard cleverly conceals all the components, complementing white PC cases or other vibrant color combinations. The stable BIOS can handle the Ryzen 7 5800X with RAM clocked at 4,000MHz. However, it's worth noting that the M.2 covers are made of plastic, lacking additional passive cooling for storage. Another notable change NZXT implemented is replacing numeric error codes with LED status lights, which, although not a deal breaker, should be considered by custom builders.
Read the full review: NZXT N7 B550 review: One of the most feature-rich B550 motherboards around
How we test motherboards for AMD Ryzen 7 5800X
Five of my six picks for the best motherboard to pair with AMD's Ryzen 5 5600X have individual reviews, thoroughly tested by our ex-senior PC build editor, Rich Edmonds. He'd been involved in technology for over a decade and knew precisely how to push a motherboard and its components to their limits.
Getting the best motherboard is important as it provides all the power to your CPU, RAM, and beyond. The Ryzen 7 5800X isn't the most powerful processor from AMD, but it can still take advantage of X570 motherboards. Still, you can get by with a B550 board without noticing much of a major difference.
Our top pick for the Ryzen 7 5800X is the MSI MAG B550 Tomahawk Max Wi-Fi, which comes with Multi-Gig LAN ports and PCIe 4.0, thanks to the chipset. It's not the most affordable, but will easily handle even the most powerful Ryzen 9 processor.
If you want to save a little but still enjoy all the benefits of X570, the SUS ROG Strix X570-E is a great second choice, coming with PCIe 4.0 support, high-quality components, and a great BIOS at a more affordable price.
Get the Windows Central Newsletter
All the latest news, reviews, and guides for Windows and Xbox diehards.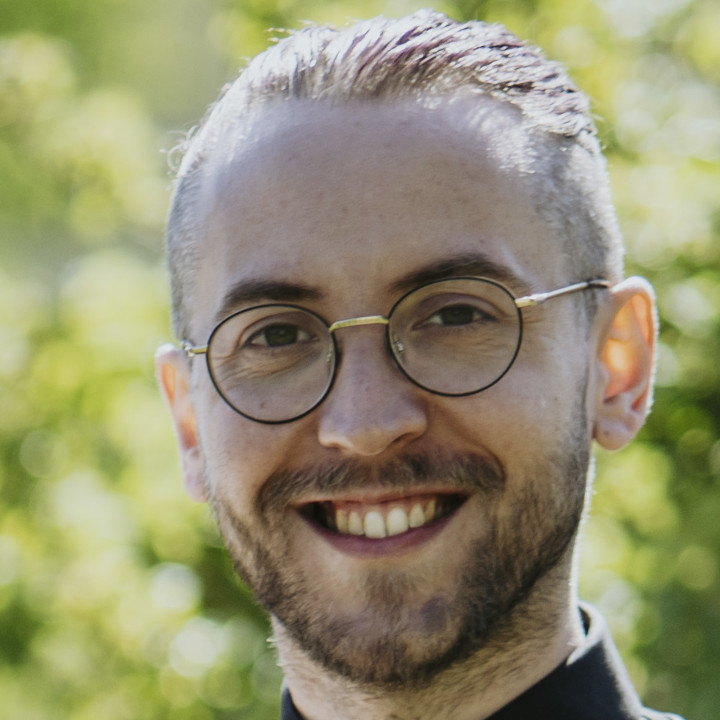 Ben is the channel editor for all things tech-related at Windows Central. That includes PCs, the components inside, and any accessory you can connect to a Windows desktop or Xbox console. Not restricted to one platform, he also has a keen interest in Valve's Steam Deck handheld and the Linux-based operating system inside. Fueling this career with coffee since 2021, you can usually find him behind one screen or another. Find him on Mastodon @trzomb@mastodon.online to ask questions or share opinions.