Best motherboard for AMD Ryzen 5 5600X in 2023
The best mid-range gaming CPU of its generation needs a motherboard to match.
Quick menu
1. The list in brief
2. Best overall
3. Best Micro ATX
4. Best mid-range
5. Best premium
6. Best Mini ITX
7. Best aesthetics
You can bag incredible value by picking up the best motherboard for the mid-range AMD Ryzen 5 5600X CPU, saving cash to fit in some otherwise more expensive components. It's an AM4 socket processor with six cores and 12 threads compatible with A520, B550, and X570 motherboards.
For those unfamiliar, these chipsets primarily affect the range of features built into each board, but I'm here to break down the specifications for my choices and their benefits. My selections fit a range of budgets and hardware configurations to help you make the right choice for an AMD build so you can join team red in style.
The Ryzen 5 5600X is selling for as little as $150 as I'm writing this, and it still ranks incredibly high in my recommendations when paired with the best 5600X CPU cooler for anyone planning an affordable custom PC build. Thankfully, even some of my more extravagant picks don't reach the lofty prices that some ultra-performance processors demand, so you're in the right place to save cash.
The quick list
The best overall for Ryzen 5 5600X
1. MSI MAG B550 TOMAHAWK MAX WIFI
The best overall for Ryzen 5 5600X
Reasons to buy
+
Suited for easy overclocking.
+
Multi-Gig LAN speeds.
+
6x case fan headers.
MSI regularly tops my list of recommendations for PC hardware thanks to its consistent quality and reliability. This TOMAHAWK MAX Wi-Fi variant provides extensive coverage across practically every category for a mid-range gaming PC built around the Ryzen 5 5600X, and it's not too expensive either.
It caters to ultra-fast wireless networking thanks to its support for the modern Wi-Fi 6 standard alongside built-in Bluetooth 5.2. USB 3.2 Gen 2 ports, both USB-A and USB-C, provide high-speed data transfer with modern options for external storage devices and whatever peripherals you need to use, but you might want to pair it with a PC case offering extra front panel ports.
You don't necessarily need to overclock the Ryzen 5 5600X, but the 10+2+1 power phases pair with heatsinks to keep thermals under control if you do. For a full-sized ATX motherboard, you get practically everything you could need, including six dedicated case fan headers to prevent too much daisy-chaining.
Best Micro ATX for Ryzen 5 5600X
2. ASUS TUF Gaming B550M-Plus
Best Micro ATX for Ryzen 5 5600X
Reasons to buy
+
Great value.
+
Well-suited to power hungry parts.
+
Subtle design for compact builds.
Reasons to avoid
-
Ever-so-slightly sub-par audio codec.
-
Not the best power delivery around.
Slightly larger than my Mini-ITX pick, the Micro ATX ASUS TUF Gaming B550M-Plus is an excellent mid-tier motherboard with extended functionality that's still suited to subtle overclocking if you want it. Support for 2.5Gb LAN, Wi-Fi 6, and PCIe 4.0, all on a compact form factor, helps for a smaller PC build. The audio codec isn't the best, like its power delivery, but this slightly-larger option offers a little more flexibility for an SFF PC.
ASUS made sure to cut the right corners not to impact performance too much, if at all. Testing in our review proved promising results compared to competing motherboards in its class, and you can pair it beautifully with the Ryzen 5 5600X to make a capable gaming PC. It also looks great in a case, with a subtle design featuring a couple of slick logos.
Read the full review: ASUS TUF Gaming B550M-Plus motherboard review: A great foundation for AMD Ryzen 5000
Best mid-range for Ryzen 5 5600X
Best mid-range for Ryzen 5 5600X
Reasons to buy
+
Great performance.
+
Amazing BIOS interface.
+
Stable overclocking support.
+
Excellent 16-phase power delivery.
+
2.5Gb LAN and Wi-Fi 6.
Reasons to avoid
-
Limited fan headers.
-
Not quite as energy efficient as other X570 boards.
-
Cumbersome M.2 installation.
-
Only one USB 3.0 front panel header.
Overclocking is still a breeze with the ASUS ROG Strix X570-E Gaming, offering one of the best UEFI BIOS interfaces of its generation, making it a strong choice for anyone looking to tweak its settings. You get two PCIe 4.0 M.2 SSD slots to keep NVMe drives running at their fastest possible speeds, perfect for rapid boot times and quick loads for gaming.
If you plan to keep to stock speeds and PCIe 3.0 expansion cards, it might be a little overkill, but it's mostly a breeze for new builders. Installing the M.2 drives can be a little finicky since you'll need to remove the metal heatsinks first, but they serve a useful purpose in keeping your drives cool, so it's worth it. Another full-size ATX board means it might get a little cramped with some cases, so check your clearance first.
The 16-phase power design keeps overclocks stable, and there are plenty of USB ports built into the rear I/O. Technically there are only two headers dedicated to case fans, but with CPU_FAN, CPU_OPT, and AIO_PUMP headers all technically functional with compatible case fans anyway, it's not a big deal.
Read the full review: ASUS ROG Strix X570-E Gaming review: Impressive performance with AMD Ryzen 5000 CPUs
Best premium for Ryzen 5 5600X
Best premium for Ryzen 5 5600X
Specifications
Form factor:
Extended ATX
M.2 slots:
5 (with expansion card)
Reasons to buy
+
Excellent BIOS support.
+
Robust power delivery.
+
10Gb LAN and Wi-Fi 6.
+
Plenty of expansion options.
Reasons to avoid
-
Overkill for most PC builds.
Premium picks are generally not aligned with a strict budget, so if you're willing to splash out on a motherboard, ASUS typically has you covered with its ROG range. It has plenty of fancy features to back up the asking price, including a DIMM.2 expansion card, support for intense overclocks and control water cooling pumps, radiator fans (two headers can supply 4A of current), and monitor the temperatures and flow rate.
If you're not planning to go above traditional air cooling or even stick to a basic all-in-one cooler, this is more than likely overkill for your Ryzen 5 5600X setup. It's a beautiful board, without a doubt, and you could upgrade to even more powerful AMD CPUs using the same sockets since ASUS builds to a very high standard, using premium components for stable power delivery.
Realistically, most gamers won't be interested in building a custom water-cooling loop, so this is a niche premium pick. Still, anyone who needs up to five M.2 SSDs for an incredible amount of high-speed storage will love it. Plus, there's an OLED panel, physical buttons for the BIOS, and more additions of flair that'll appeal to hardcore custom builders.
Read the full review: ASUS ROG X570 Crosshair VIII Extreme review: A match made in heaven for AMD Ryzen 9 processors
Best Mini ITX for Ryzen 5 5600X
Best Mini ITX for Ryzen 5 5600X
Specifications
Power phases:
Direct 8 phases
Reasons to buy
+
PCIe Gen 4.0.
+
Stable power delivery.
+
Good BIOS support.
Reasons to avoid
-
No front panel USB-C.
-
Mini-ITX limitations.
The Gigabyte X570-I AORUS Pro Wi-Fi perfectly matches compact SFF PC builds and the AMD Ryzen 5 5600X. Still suited to overclocking, but you'll want to stick with M.2 SSDs for storage to make the most of the compact design. You get full PCIe 4.0 support for more modern GPUs, which can help you search for a suitable graphics card for your more petite build.
Its BIOS is great for overclocking, keeping things simple and stable, but you can still tinker beyond the recommendations. There are plenty of connections for peripherals, as long as you don't need extra PCI expansion, which would only be a significant issue if you ever wanted to add a second GPU, but that's generally unlikely in an SFF build.
Read the full review: Gigabyte X570-I AORUS Pro Wi-Fi review: Small motherboard platform with extensive features
Best aesthetics for Ryzen 5 5600X
Best aesthetics for Ryzen 5 5600X
Reasons to buy
+
Great layout and design.
+
Good BIOS support.
+
Excellent feature set.
Reasons to avoid
-
No M.2 cooling.
-
Removed numeric code display.
NZXT's first AMD motherboard was a fantastic start, partnering with ASRock and its decades of motherboard-building experience. It's not the cheapest option, but the additional cost bags you one of the best-looking motherboards for the Ryzen 5 5600X, thanks to NZXT's designs. The header layout alone helps with cable management, with an additional 4-pin CPU ATX input for extreme overclocking if you want it.
The metal shroud brilliantly hides all the motherboard components while allowing for modding and personalization, and it would look fantastic inside a white PC case or any bright combination of colors. The stable BIOS can handle the Ryzen 5 5600X with RAM clocked at 4,000MHz, but the M.2 covers are unfortunately made of plastic, so there's no additional passive cooling for storage. NZXT also removed numeric error codes and replaced them with LED status lights, which shouldn't be a deal breaker.
Read the full review: NZXT N7 B550 review: One of the most feature-rich B550 motherboards around
How we test motherboards for AMD Ryzen 5 5600X
Five of my six picks for the best motherboard to pair with AMD's Ryzen 5 5600X have individual reviews, thoroughly tested by our ex-senior PC build editor, Rich Edmonds. He'd been involved in technology for over a decade and knew precisely how to push a motherboard and its components to their limits.
Each review breaks down the pros and cons of each motherboard, demonstrating compatibility with various components outside of just the 5600X. Still, all are ideally suited to this mid-range gaming CPU and stand out as some of the best motherboards, all subjected to the same rigorous testing process.
Get the Windows Central Newsletter
All the latest news, reviews, and guides for Windows and Xbox diehards.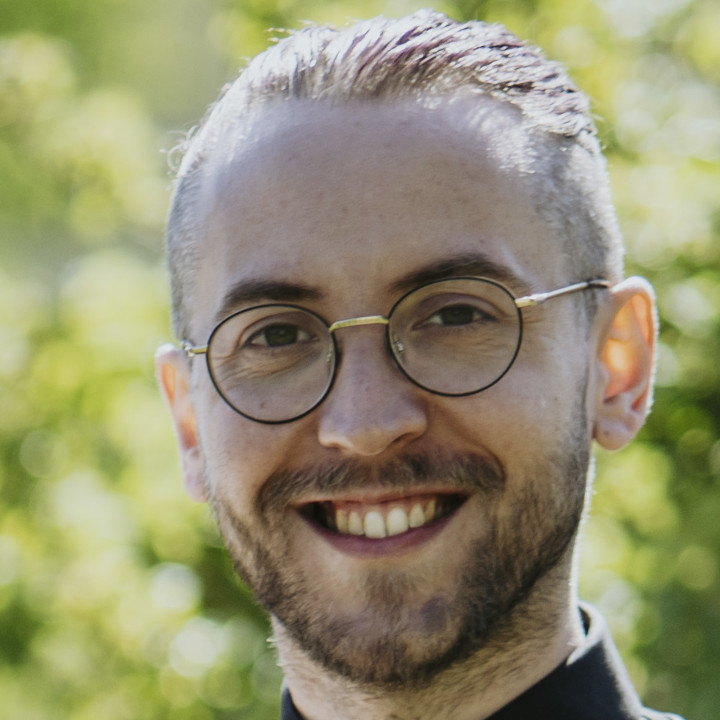 Ben is the channel editor for all things tech-related at Windows Central. That includes PCs, the components inside, and any accessory you can connect to a Windows desktop or Xbox console. Not restricted to one platform, he also has a keen interest in Valve's Steam Deck handheld and the Linux-based operating system inside. Fueling this career with coffee since 2021, you can usually find him behind one screen or another. Find him on Mastodon @trzomb@mastodon.online to ask questions or share opinions.