Call of Duty: Modern Warfare 3 (2023) — Release date, leaks, and what we know
The launch of MW3 is imminent, and the details are out in the open following Call of Duty: Next.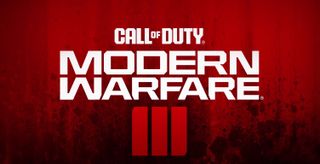 (Image credit: Activision)
Updated October 5, 2023: Call of Duty: Next has come to pass, and it has been a busy week of generating hype for Modern Warfare 3. This article has been updated to reflect all the confirmed intel we have about the upcoming release to date.
Updated August 21, 2023: Call of Duty: Modern Warfare 3 has officially been updated, and confirmed intel about the game has been added to reflect what we now know. A campaign reveal trailer is expected at Gamescom ONL on Tuesday, August 22.
Updated August 7, 2023: The official Call of Duty Twitter account has formally confirmed that the title for Call of Duty 2023 will be Call of Duty: Modern Warfare 3 and that the premium release, developed by Sledgehammer Games, will launch on November 10. This article has been updated to reflect the title reveal accordingly.
---
The release of Call of Duty: Modern Warfare 3 is fast upon us, and the teams behind the massive first-person shooter have finally given players a proper look ahead of the Open Beta period. With the wrap-up of 2023's Call of Duty: Next showcase, lead developers at Sledgehammer Games, Treyarch Studios, and Raven Software have finally given players a proper look at Call of Duty: Modern Warfare 3's gameplay. Here's a breakdown of everything we've learned in the lead-up to MW3's release.
Leading up to reveal
The release schedule for Call of Duty has been so consistent you could set a watch to it, but 2023 has been a banner year for changes to the way the annual first-person shooter franchise was revealed. Typically, by mid-summer publishers Activision and the lead development studio—Sledgehammer Games this time around—have at least confirmed that a game is on the way, and possibly even confirmed a title.
For Call of Duty: Modern Warfare 2 the summer saw a massive reveal that involved Activision creating a puzzle face of Ghost on docks and boats. Call of Duty 2023 had a bit less extravagant a reveal than its predecessor, with the title and key art leaking in July and only just being confirmed unceremoniously via Tweet in August, which also revealed the release date.
Since its initial unveiling, there has been a significant amount of information confirmed for the upcoming release, including a proper reveal via a limited time mode in Warzone. The reveal event was then followed up with a campaign sneak peek at Gamescom Opening Night Live.
Additional game play was revealed during Call of Duty: Next, including a multiplayer reveal and the newest map coming to Warzone.
Prior to the confirmation of MW3, there was plenty of speculation that there wouldn't be a premium title for the fall of 2023. The absence of a premium title would have broken the annual Call of Duty release schedule when the franchise should have been celebrating a 20-year anniversary. The idea was that this break in the annual release would give Infinity Ward's Modern Warfare 2 (2022) and Warzone sequel a little breathing room.
Despite the theory, prominent leakers in the COD community began to whisper about the potential content that would fill the void of Call of Duty 2023, and the community came to rest on the idea that Sledgehammer Games (Call of Duty: Vanguard) would lead the development on a standalone expansion intended to continue the story set into motion by Modern Warfare 2 (2022).
𝙵𝚈𝙸: 𝙽𝚘𝚝 𝚊 𝚏𝚞𝚌𝚔𝚒𝚗𝚐 𝚎𝚡𝚙𝚊𝚗𝚜𝚒𝚘𝚗 𝚙𝚊𝚌𝚔. ‼️💥 https://t.co/qML4RPAOwzAugust 9, 2023
As the post-launch seasonal content for Modern Warfare 2 continued on, there were more theories beginning to emerge that the development was moving towards Call of Duty 2023 being a full release premium title. While Call of Duty 2023 was teased for a full reveal in the info drop for Call of Duty: Modern Warfare 2's Season 5 intel, it wasn't until August 7 that Activision and Sledgehammer confirmed the title to be Call of Duty: Modern Warfare 3.
According to Activision, Call of Duty: Modern Warfare 3 (2023) was always intended to be a full release available at the full premium price. Their statement squashed any hopes by players that the game, rumored to simply be DLC as opposed to a full title, would cost less than the standard $70 price tag. Call of Duty: Modern Warfare 3 does cost the full $70 for the standard/cross-gen edition, while the vault edition is available for the regular $100 price tag.
Call of Duty: Modern Warfare 3 (2023)—Reveal and release date
Image 1 of 25
A simple tweet from the Call of Duty account has confirmed the upcoming release of Call of Duty: Modern Warfare 3. The tweet included a video clip that featured audio with Captain Price quotes, including his comments about never burying your enemies alive and cutting heads off of snakes. This is the second such tweet to acknowledge COD 2023's existence on the official Call of Duty Twitter account , with the first having been part of a poll regarding forward compatibility for Operator bundles and blueprints.
Call of Duty: Modern Warfare 3 (2023)
- MW3 multiplayer reveal trailer
- MW3 aftermarket parts
- Operation Deadbolt reveal
- Real-time voice chat moderation
Even in the face of an uncertain future following a merger between Xbox and Call of Duty publisher Activision, there is one thing that the Call of Duty team appreciates: routine. Call of Duty titles, barring a few rare exceptions, traditionally launch on the second Tuesday of November, which would give Call of Duty 2023 a release date of November 10, 2023.
That date has since been confirmed by Activision. Call of Duty: Modern Warfare 2 was previously bumped up to October 28 and then surprisingly gave early access to the campaign in addition to the earlier release. Modern Warfare 3 will follow suit, with players who preorder the game receiving early access beginning on November 2.
Call of Duty: Modern Warfare 3 is confirmed to be developed by Sledgehammer Games—most known for releasing Call of Duty: Vanguard, Call of Duty: WW2, and Call of Duty: Advanced Warfare. Sledgehammer Games rose to prominence and earned a spot as one of the lead support studios after providing support for Infinity Ward during the launch of Call of Duty: Modern Warfare 3 (2010) which makes their involvement on Modern Warfare 3 (2023) a little more full circle.
There was some surprise among fans when it comes to Sledgehammer's involvement on COD 2023 as the usual developer rotation in the past was Infinity Ward (Modern Warfare sub-series) followed by Treyarch (Black Ops sub-series) followed by Sledgehammer Games. This rotation allows each developer 3 years between premium releases, though Sledgehammer Games has now only had 2 years between Vanguard's release and Modern Warfare 3 (2023). Additionally, Sledgehammer Games' last Call of Duty entry was considered to be an underperformer for the franchise, even as it topped sales charts for the year it was released.
Following its official announcement, Call of Duty: Modern Warfare 3 (2023) has gone on to receive a full reveal event as part of Call of Duty: Warzone alongside a multitude of teaser trailers.
Campaign gameplay
Data miners and leakers have been hard at work sharing a deluge of info for MW3 (2023) only to be DMCA'd by Activision in short order. Now that some time has passed and there are official confirmations in play, let's take a look at what we know about MW3's upcoming campaign.
Modern Warfare 3 (2023) is confirmed to have a full length single player campaign that will build upon the events of Modern Warfare 2 (2022). Players will want to have at least seen the cut scenes for the events in the RAID from Modern Warfare 2's DMZ mode, as those events bridge the gap between MW2 (2022) and MW3 (2023).
The campaign is confirmed to feature a set of linear missions, similar to Call of Duty titles of the past. An all new experience, known as Open Combat Missions, will also be available. Open Combat Missions allow players to decide the fate of Task Force 141 members as they replay a multitude of stand-alone missions with different potential outcomes. Vladimir Makarov has been confirmed to be the antagonist for the campaign.
Players got an early look at the campaign during Gamescom 2023. The showcase featured a play through of the mission Operation 627. Players got to watch as Alpha Team breached a massive castle under the cover of night and a thunderstorm. The reveal gave us a taste of several new and reoccurring mechanics, including night vision goggles, grapple launchers, and the inciting of a prison riot.
Players who preorder Call of Duty: Modern Warfare 3 (2023) will be able to access the campaign up to one week early beginning on November 2.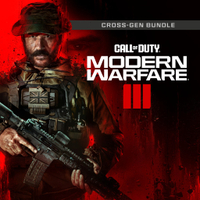 Multiplayer gameplay
Traditional PvP multiplayer will also be a part of Modern Warfare 3 on release. In a first for the franchise, Activision has confirmed forward compatibility that will carry Operator bundles and weapon blueprints from MW2 to MW3. 16 maps will be available for players at launch, all of which will be remastered and modernized maps that had previously been available in Call of Duty: Modern Warfare 2 (2009). This includes fan favorites like Rust and Terminal.
Multiplayer fans will also see the return of many small quality-of-life elements that were missing from Infinity Ward's Modern Warfare 2 (2022). These include unsuppressed weapons activating red dots on the mini map, slide cancelling, reload cancelling, and the return to a traditional perk system where all perks are available at the start of a match. There are some changes coming to gunsmith and perks, however. Perks will be tied visualized in the armory as specific equipment. Certain gloves can kit your operator out with faster reloads, while specific boots are equated with having dead silence equipped.
Only a few leaks made their way into the wild—and were promptly hit with copyright strikes by Activision. Thankfully, multiplayer has had a full reveal ahead of Call of Duty: Next and the Open Beta weekends for October. The multiplayer reveal trailer showcased the remastered maps, all 16 of which are original maps from Call of Duty: Modern Warfare 2 (2009) remastered and modernized. 3 additional brand-new maps will launch for Modern Warfare 3's Ground War mode, for a total of 19 maps at launch.
Modern Warfare 3 (2023) launch maps (6v6)
Afghan
Derail
Estate
Favela
Highrise
Invasion
Karachi
Quarry
Rundown
Rust
Scrapyard
Skidrow
Sub Base
Terminal
Underpass
Wasteland
Modern Warfare 3 (2023) launch maps (Ground War)
Launch Facility (War)
Orlov Military Base (Ground War)
Popov Power Plant (Ground War)
Resort (Ground War)
Players can look forward to at least 12 new maps coming to Modern Warfare 3 in its post-launch seasonal content for free.
Modern Warfare Zombies
A zombies mode developed by Treyarch Studios is confirmed for MW3 (2023). Initial rumors pointed toward Outbreak serving as the foundation for MW3's zombies, and the mode was dubbed an "Outbreak successor" during Call of Duty: Next. A return to Outbreak for Zombies mode elicited mixed feelings among Xbox and PC players of the franchise, despite the overall positive opinion that Outbreak was a fresh take on the series' horde mode. Outbreak was notably locked behind PlayStation exclusivity for an entire year following the release of Black Ops Cold War.
The dreaded exclusivity period ended just shy of the release of Call of Duty: Vanguard. Players who shifted from Black Ops to Vanguard may have opted to skip trying the mode in its entirety at that point, seeing it as a lost cause, as any limited time events or rewards were effectively PlayStation exclusives.
However, MW3's zombies will be an all-new open world experience, introducing 2 "firsts" to the series: The first time Zombies has been a part of a Modern Warfare title, and the first time it has featured an open world. The mode will continue the Dark Aether storyline via Operation Deadbolt.
In the reveal cinematic, Players are reintroduced to reoccurring Call of Duty baddie Zakhaev. Zakhaev was presumed dead after an altercation with Captain Price, but in traditional story telling fashion: no body, no death. Zakhaev is on a brand-new mission to secure Dark Aether, which has since been refined to its ultimate form. In doing so, he unleashes an all new horde of the undead.
Call of Duty: Modern Warfare 3 (2023)—Warzone and Operator bundles
In the past, when a new Call of Duty premium title was released, we all sighed solemnly and said goodbye to our beloved Operator and blueprint bundles as they would remain with their respective title as we moved forward. Rumor has it, however, that COD 2023 will be the first to break this tradition, allowing players to carry operators over. This rumor got a little extra jolt of life when the official Call of Duty Twitter account posted a poll asking if players would like for Operators to carry over with only two responses: Yes, and Yes, when is the reveal.
Let's get this out of the way...Should #MWII Operators, Weapons and Bundles carry forward into Call of Duty 2023?July 17, 2023
Call of Duty: Warzone is a bit of a different beast than the premium titles as the game is a living and growing beast where Operators and bundles continue to live on for the long term. The ability for your unlocked and purchased items to move on from Call of Duty: Modern Warfare 2 (2022) to Modern Warfare 3 (2023) has since been confirmed, however.
Carry Forward will allow players to access weapons, cosmetic content, bundles Operators, and other rewards and unlocks across games. There are some caveats, however, as not every item will be available universally. Equipment that is eligible for Carry Forward status is now marked as such in-game in Modern Warfare 2. If you purchase the Nicki Minaj bundle in Modern Warfare 2, for example, you will still be able to hit the battlefield as Nicki in Modern Warfare 3.
Will COD be on Game Pass?
Maybe in the future, but this upcoming title will not be on Game Pass on Day 1, even if the Activision Blizzard acquisition by Xbox completes before the game's launch. Similar to the Bethesda acquisition where Playstation had penned exclusivity deals with Bethesda prior to the acquisition, Microsoft honored those contracts and players had to wait for them to come to an end before they could enjoy the likes of Ghostwire Tokyo and Deathloop on Game Pass (and the Xbox platform as a whole.) While Call of Duty is not exclusive to Playstation, Activision and Sony have a marketing agreement in play that will extend until the end of 2024.
While nothing is impossible, it is highly unlikely that Microsoft will make any moves to dissolve the marketing agreement between Activision and Sony, and we can expect the current marketing arrangement to carry out to completion. Players can expect the 2023 and 2024 premium COD titles to continue to be marketed primarily by PlayStation, preventing the titles from releasing on the Game Pass service on Day 1. Additionally, Microsoft has penned a 10-year commitment to continue bringing Call of Duty to PlayStation consoles, which was accepted by Sony.
PlayStation players are also likely to continue receiving early access to betas and extended beta weekends as they have previously, in addition to COD remaining on the PlayStation platform. Marketing arrangements by Sony typically prevent developers from releasing a game being marketed for PlayStation from being released on Game Pass, and it is likely there is a similar clause in the arrangement between Sony and Activision which would prevent COD from showing up on the multi-game subscription service until after the deal expires.
Call of Duty NEXT event
While gearing up to unveil Call of Duty: Modern Warfare 2 (2022) Activision and the lead developers decided to go all in on creating a Call of Duty focused showcase similar to those seen during a State of Play for Playstation or Xbox's Starfield Direct we saw earlier this summer. The 2022 Call of Duty NEXT showcase gave players valuable insight into a game that they'd only seen mere glimpses of up until that point, including actual game play by popular Call of Duty streamers on stage.
Call of Duty: Next was livestreamed on October 5, with players able to earn in-game rewards for viewing in 20 minute intervals. The Next showcase was the first time players saw live gameplay of Call of Duty: Modern Warfare 3 in action, as well as additional looks at changes coming to Warzone. Developers from Sledgehammer Games discussed the process for modernizing maps from 2009 for a new era of Call of Duty, while guests from Treyarch Studios shared live gameplay of Zombies.
Raven Software developers also took to the stage to detail changes coming to Warzone with Modern Warfare 3's Season 1 post-launch content. The announcement included the return of popular Resurgence game maps Fortune's Keep and Rebirth Island from the now defunct Call of Duty: Warzone Caldera.
Open Beta
The Call of Duty: Modern Warfare 3 beta period will take place over two separate weekends in October. The first, which players on PlayStation can preinstall now, will begin on October 6. This first weekend of beta access is exclusive to PlayStation as part of the aforementioned marketing agreement with Activision.
For Players on Xbox and PC, the beta period will have to wait until Beta Weekend Two, even if they preorder the game. Those who preorder on Xbox Series X|S, Xbox One, or PC via Battle.net or Steam will be able to access the beta on Thursday, October 12 at 10AM PT/1PM ET. You will need an Xbox Game Pass Core or Xbox Game Pass Ultimate subscription to participate in the preorder early access beta. If you do not have a preorder, you'll need to wait until the open beta period during Weekend Two, which begins on Saturday, October 14 at 10AM PT/1PM ET. The beta period will conclude on Monday, October 16 at 10AM PT/1PM ET.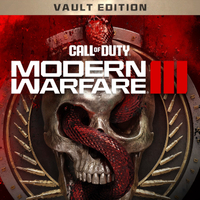 Call of Duty: Modern Warfare 3 Vault Edition | $100 at Xbox
The vault edition of Modern Warfare 3 comes with the cross-gen bundle of the game, as well as the Nemesis Operator Pack, 2 weapon vaults, BlackCell Season 1, and 30 additional tier skips. Preordering grants early access to the beta and campaign.
Price check: $100 (Steam) | $100 (Battle.net) | $100 (PlayStation)
Get the Windows Central Newsletter
All the latest news, reviews, and guides for Windows and Xbox diehards.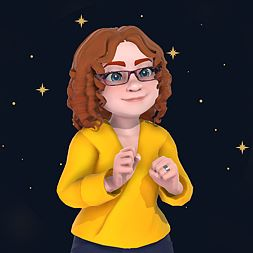 Cole is the resident Call of Duty know-it-all and indie game enthusiast for Windows Central. She's a lifelong artist with two decades of experience in digital painting, and she will happily talk your ear off about budget pen displays.