Operation Deadbolt brings zombies to Call of Duty's Modern Warfare series for the first time
Treyarch Studios is partnering with Sledgehammer Games to bring Zombies to the Modern Warfare series.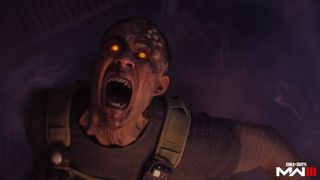 (Image credit: Activision)
What you need to know
New details about Call of Duty: Modern Warfare 3's Zombies mode were shared recently, including a cinematic lore trailer.
Treyarch Studios has partnered with Sledgehammer Games to develop the new open-world Zombies iteration.
Call of Duty: Modern Warfare 3 (2023) will launch on November 10, 2023.
---
Call of Duty's zombies modes have a long and storied history, beginning with their first appearance in the franchise as bonus content for Treyarch Studios' Call of Duty: World at War in 2008. 15 years later, Treyarch is finally bringing its beloved game mode to the Modern Warfare series of Call of Duty titles for the very first time. Treyarch has partnered with Call of Duty: Modern Warfare 3 (2023) lead developers Sledgehammer Games to provide tie in the ongoing Dark Aether storyline that has been featured in Call of Duty: Black Ops Cold War and Call of Duty: Vanguard with the Modern Warfare universe.
As the launch for Modern Warfare 3 (2023) creeps up on the horizon, we are finally starting to get some new details on what we can expect the annual blockbuster to offer. Treyarch Studios and Sledgehammer Games, along with Call of Duty publisher Activision, have shared an all-new cinematic trailer introducing the lore for Call of Duty: Modern Warfare 3's zombies mode.
The trailer kicks off with a scene of a military gear-clad squad of men who are infiltrating a hotel. A support team is called in to distract law enforcement during the raid, while the mystery squad can be seen detonating an explosive to reveal a subterranean bunker.
Inside, the squad finds human remains seated around a table with a mysterious device. The device contains two vials of an unknown purple substance. Veteran Zombies players may recognize the substance as Aetherium, though it has now become processed into a highly enriched state. One of the vials is picked up by a masked squad mate, who is then revealed as ultranationalist arms dealer Viktor Zakhaev, a reoccurring antagonist in the Modern Warfare series.
Zakhaev's distractions can only go on for so long, and when the local security teams begin to descend on the would-be thieves, a bloody and gruesome firefight ensues, with many casualties on both sides. After taking a round to his own shoulder, Zakhaev makes a desperate attempt to change the battle in his favor by throwing a vial of the mystery substance at the attacking officers. The vial shatters and the streets become enveloped in a purple fog that begins reanimating the dead.
Image 1 of 7
With Zakhaev now fully aware of how dangerous the weapon he holds within the vials can be, the trailer switches to a view inside a helicopter with Sergeant Johnny "Soap" MacTavish and SSO Kate Laswell who are briefing an unknown operator as well as Captain Sergei Ravenov on the outbreak, now code-named Operation Deadbolt.
The cinematic Operation Deadbolt trailer is jam packed with important clues for what players can expect to find in Modern Warfare 3's zombies. Unlike zombies modes of the past, there will be both alive and undead enemy combatants active on the open-world Zombies map. Players will be able to squad up and participate in an PvE extraction survival experience as part of Operation Deadbolt when Modern Warfare 3 launches.
The Exclusion Zone will feature the largest quantity of undead ever seen in Call of Duty, while players will be given multistep tasks to complete with Task Force 141 beginning November 10, 2023.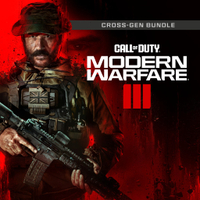 Get the Windows Central Newsletter
All the latest news, reviews, and guides for Windows and Xbox diehards.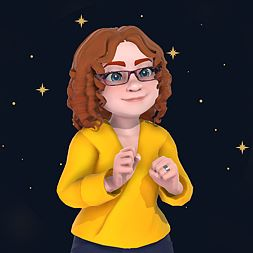 Cole is the resident Call of Duty know-it-all and indie game enthusiast for Windows Central. She's a lifelong artist with two decades of experience in digital painting, and she will happily talk your ear off about budget pen displays.