Xbox Live and XNA founder Boyd Multerer departs Microsoft after 18 years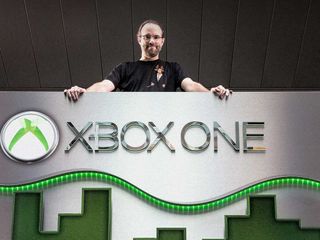 Boyd Multerer, the man credited with leading the creation of the Xbox Live service at Microsoft, and who later helped to make the XNA game development tools, announced his departure from the company today after working for 18 years at Microsoft.
Multerer used his Twitter account to publicly announce he was leaving Microsoft, saying, "It was a good run. Xbox was Great! Time to do something new."
When asked by a fan if he was departing the company due to any unhappiness with the Xbox's leadership team, Multerer replied, "Nothing is perfect, but Xbox Leadership is fine. On the other hand, I'm complicated. I think that is good?" He didn't want to reveal what he was working on next but did say, "But OMG is writing code every day and exploring ideas fun!"
During his time at Microsoft, Boyd Multerer was the very first person to log into Microsoft's Xbox Live, made for the first version of the console. He later helped to create XNA, which was used by many small development teams to make games for Windows and the Xbox 360. In his last years at Microsoft, Multerer was the Director of Development for the Xbox One console.
Source: Boyd Multerer (Twitter), Via: Neowin
I respect him for such an important contribution to Xbox gamers!

A pioneer for premium subscription services for gaming! Good luck man

Good people keep leaving Microsoft...

Are you saying that Steve Ballmer was one of those "good" people?

Stop razing on Steve Ballmer! He set things in place and Nadella is following through on them.

Steve Ballmer was an alright person and he too got billion's and billions of dough.

Wow, must be insane knowing you were a part of something so big. (I just started using Xbox Live for the first time this Christmas)

I was an Xbox Live beta tester for the original Xbox...I think that was back in 2001...Xbox Live has changed A LOT in 13 years!...I still have my beta tester t-shirt, game save controller pack and cd wallet that they gave me for beta testing...Good times!

Good job with XBL and I hope your future endeavors bring you as much or more success! Adios amigo!

Yes thankyou for xbox live a fabulous development in modern gaming good luck for the future not that you will need it.

Wow, big loss. When listening to him in the architectural panel for Xbox one, this guy was pretty hyped with Next Gen console and new his stuff.

Related to recent DDoS woes?

Nope, his comment about being excited to write code pretty much sums it up. When you climb the ladder past a certain point, you never really get to write code as part of your job anymore. For people who are engineers at heart, that really sucks.

Boyd box coming next Xmas

Man you have my respect. Thank you.

Thanks for an incredible platform hope he does well in his new venture

Xbox live is definitely the best gaming online service hopefully we continue to see good service

Considering consoles last 10+ years on the market now, he would be in maintenance mode instead creating new things. Good time to leave while Xbox One is set to coast for a few years

Seems old folks are leaving ship

Good job well done, you'll be missed.

"Nothing is perfect, but Xbox Leadership is fine" That doesn't sound like much of an endorsement. Makes me think he doesn't like Xbox/Microsoft management.

If it wasn't for him there wouldn't be a Xbox live.

His successor better be the poop!

Xbox "was" great? Should we read into that?

Oh nooo.
The brain drain continues...
Can somebody please calculate when the last employee leaves Microsoft given the current departure rate?!

Am I the only one that seems to remember the good old days when you could play console games with your friends without paying monthly? I remember firing up full mmos on the good ole PS2 and not paying a dime more than the price of the game. Hell, you could do this on the PS3. Now the PS4 comes and Sony saw how Microsoft leeches as much money as they can off their customers so Sony does now too. No one should have to pay for a service that should be free. Don't pretend you are putting a ton of money back into free things for the customer or using it to give us "the best" servers to play our online games with. Xbox Live Gold one free game a month is a joke. They could give us 10 free games a month and profit. 99% of the money they make from us goes towards creating ways to make us give up more money. Soon Microsoft will make us pay $10 a month to allow our PCs to connect to the internet. Damn.

Who stated that online gaming must be free? One datacenter costs $600mln and it is only one part of the whole infrastructure that let you playing online. It's a service, not a vital need. A corporation have to build an entire infrastructure, maintain it and invest on it for what?charity?anyway I paid 32$ for 12months subscription. It's nothing. I spend more money on friday night.

Is Nadella running out all of the hardware people? Posted via the WPC App for Android!

Would he have been part of the team that came up with the train wreck that is Xbox Music on Windows Phone? If so, good riddance. Where's the guy who developed Zune?
Windows Central Newsletter
Get the best of Windows Central in in your inbox, every day!
Thank you for signing up to Windows Central. You will receive a verification email shortly.
There was a problem. Please refresh the page and try again.