Xbox Live's Eric 'e' Neustadter announces departure from Microsoft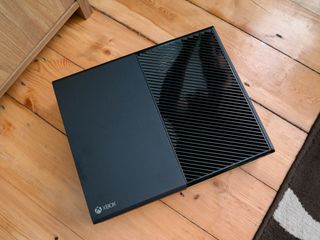 Eric Neustadter, Microsoft's operations manager for Xbox Live, and known to many by his gamertag, "e," has announced his departure from the company. A Microsoft veteran of over 18 years, most of which had been spent at Xbox, Neustadter helped to build Xbox Live into what it is today.
Nuestadter made the announcement on Twitter:
In addition to working on Xbox Live, Neustadter also served as one of the co-hosts of Major Nelson Radio, alongside Larry Hryb, also known as "Major Nelson".
Nuestadter hasn't announced what he will be doing next.
Source: Eric Neustadter (e) (Twitter)
Windows Central Newsletter
Get the best of Windows Central in in your inbox, every day!
Good luck with your next venture. Um... Hopefully it's not at Apple getting their gaming platform up and running lol. Though it's his choice to do what is good for him and good on him.

He said it was his last day. How do we know it was his choice?

Yes this sounds like something went down and it was abrupt

Or maybe he just doesn't feel like telling the world his reasons for leaving?

Its abrubt to us, by may have been company knowledge for a month already.....and to avoid troll questions, its just announced at the end...

It's not that abrupt, actually. He took a sabbatical from Microsoft in April and May because he said he was burned out. Looks like this is just the final culmination of that. Eighteen years at the same company, most of which were in the same job, can wear on people.

in that case it would be crappy mobile games, because that's all Apple cares about, mobile boring stuff. their desktop OS is not that great, not even their software that once was good choice like FCP. so even if they are preparing for gaming platform, it would be crappier than Nintendo, which is already meeeh. it would probably more at a Ouya level, but selling more of course, after all, there is many Apple Zombies that even if they don't game, they sitll would get it only because it's from Apple.

Another high profile departure

@AeriesDog:
Steve Ballmer, Blaise Agüera y Arcas, Joe Belfiore.
Shall I continue?
Disclaimer: I wish the amazing Joe B. and his family just the best. But I don't believe in his return to Microsoft until we see it happen.

He's been there since I discovered podcasts. Feels like I'm losing an old friend. Did meet him once for a quick picture as the Major Nelson group was rushing to a panel.

Follow him on Twitter and he'll always be a friend.

Welp, there goes Xbox Live!

Take him off the MS All Stars from the previous post!

On a side not I feel we are on the verge of have 2 tiers of live a basic that gives you multiplayers d a premium that gibes party chat games with gold etc

I doubt it, unless they keep gold as it is and have a cheaper MP only option for say 75% of the price. It would be pretty pointless IMHO

Wow I wonder who managed to bag him

Dark times are ahead, Harry. Posted via the Windows Central App for Android

Give me a job there.... I'm MS #1 fan

Another article this week stated the Xbox group was being judged by Xbox live, not Xbox sales. Now the guy running Xbox live is leaving. Must be some kind of disagreement.

That's an interesting point

He may be burned out. He took an extended vacation earlier this year and on the podcast he just seems so... something. He didn't sound the same anymore.

No one can stay anywhere for too long in this day and age...I can't even stand my job of 5 years now! It's different working and just being a fan. If you see someone else that could get things further today, then maybe it's good to let someone else have a go. Being at the top someone's isn't all it's cracked up to be either...I wish him all the best. :)

Agree with being at the top. Those not at the top don't understand what it's like. Expectations are completely different. It becomes your life, it is required to be your life. You have to be on 24/7. Sure, you might make more money, but your expectations are exponentially larger.

Bye I wish you the best of luck for your future and we'll sure miss you. Thanks for your contribution in building an Xbox Continent for the gamers.

As a fellow Microsoft employee, it hurts to see you go. You will be missed dearly.
Windows Central Newsletter
Thank you for signing up to Windows Central. You will receive a verification email shortly.
There was a problem. Please refresh the page and try again.