The 3rd straight week with no new Xbox Windows Phone game can't spoil our summer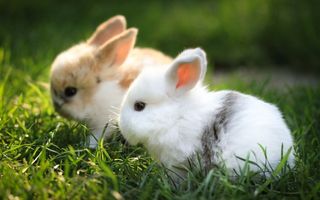 It looks like this is the third week in a row with no new Xbox Windows Phone game. That officially makes this the second drought of the year. Now, last week I complained about the lack of release and some people felt I was being too harsh. So this week we'll look at the bright side of a new game not coming out.
The most obvious advantage of not having a new Xbox release is that it allows us to catch up on our reviews! We published our Tiny Plane review today, and last week our Monopoly Millionaire review ran. If Microsoft bothered to keep publishing a new game each week like gamers want and expect, we probably couldn't have finished those reviews. What can I say? It takes me a while to play a game and then give it a lengthy and detailed review.
Hobbies!
The Dark Tower
A new Xbox Windows Phone game not coming out also means we mobile gamers have more time to do other things. You could play older games you haven't finished yet. Maybe even indulge in some Xbox 360 gaming. The Ultimate Game Sale is still going strong, after all. Plus World of Tanks and Ascend: Hand of Kul beta invites just went out, and the participants need to get cracking.
Besides, a lot of us play too many games as it is. We all need to do a lot more reading. Have you guys picked up any good books lately? I'm in the middle of Stephen King's The Drawing of the Three, the second installment of The Dark Tower books. Fantasy, western, and horror fans owe it to themselves to try the series! I also just finished my favorite author Neil Gaiman's latest: The Ocean at the End of the Lane. It's a breezy and magical read.
One place where you definitely couldn't play a new Xbox Windows Phone game – even if you had one – is inside a movie theater. That would be rude! But going to the movies is a lot of fun, and an important part of the cultural tradition of shared storytelling. I can't say what you should watch right now though. I thought Man of Steel was dour and tiresome, World War Z has NOTHING to do with the book, and early buzz says The Lone Ranger is as awful as the trailers make it look. Despicable Me 2 or This is the End, maybe?
Not quite dead yet
Halo: Spartan Assault
Now, some people have suggested that Xbox Windows Phone games coming out every week would be a bad thing. Quality over quantity and all that jazz. That principle ignores the fact that everyone likes different kinds of games. One man's trash is another man's treasure. A healthy gaming marketplace needs variety, is what I always thought.
But assuming we went crazy and DID want new Xbox games to come out, what would we have to look forward to? Well, Halo: Spartan Assault is due out sometime this month on both phone and Windows 8. Beyond that, Gameloft's Six Guns, Kingdoms and Lords, Uno & Friends, and Order & Chaos Online are still coming to Windows Phone 8 eventually. We also expect Rovio to publish Bad Piggies and Angry Birds Friends as Xbox games on Windows Phone 8 and indie games on Windows Phone 7.
Whew, looks like we all got through another terrific week with no new mobile Xbox game in one piece. In all seriousness, what do you guys plan to play this week?
Top photo courtesy of The Greatest Blog Alive.
Windows Central Newsletter
Get the best of Windows Central in your inbox, every day!
Paul Acevedo is the Games Editor at Windows Central. A lifelong gamer, he has written about videogames for over 15 years and reviewed over 350 games for our site. Follow him on Twitter @PaulRAcevedo. Don't hate. Appreciate!
/grabs balls (kidding kidding..)

This article is hilarious... Satire has not died! Great job, Paul.

Thanks dude! It felt really good to write.

My friend just launched his new platformer Piezoelectric for Windows Phone 7 and 8 this week. No big title game but pretty fun if you ask me: http://www.windowsphone.com/s?appid=d172fa72-d323-403d-a583-e4940e59c560

The sarcasm in this article is too damn high!

...and Microsoft isn't fully helping its phone and tablet platforms! Ease up Xbox Live submissions, align WP with more standards and tools, etc, etc...

Paul is on fire today!!! hahaha

You think? Nah... It's really hardly noticeable, if there is any to even notice. ;)

MS is waiting for WPCentral to announce a winner in their picture contest before they release any more games.

Love the kindness on the article!!! Go Paul!! hahaha
Six Guns, Kindoms annd Lords, Order & Chaos Online: only 3??? There were 12 games from Gameloft announced? Where is the other? Was cancelled?


Whoops, forgot about Uno & Friends. Thanks.

:) Paul, I forgot to say: two weeks ago we got a Wordament update in the first Wednesday withou a Xbox Game Release... Now today we got a Wordamente update again... Now we have the "Wordamente release of the week" instead the Xbox Game release of the week... Yeayhhhh!!

Wait has uno and friends been released.... Oh and tell Microsoft studios to bring me family feud ( the Xbox live version ya know with achievements and all ) then I'll truly be happy.

Also on The Drawing of the Three for my first read through of the series, I've got it pinned on my 8.1 and wp8 home screens, viva la pin!
Great alternate view on the no games/drought topic, found it refreshing and not sure if sarcastic or not it seemed a little bit of both so well played!

That's rad that you're on the same book as me! Maybe when I get my Surface next week I'll start dabbling in eBooks as well.

I wonder if Square Enix will port over Chaos Ring to Windows Phone 8? Does anyone think its kn the Road map?

Square Enix did tell me they were going to patch it for WP8 compatibility, but they couldn't get specific about a time table. We'll see!

YES! Well thats good news. Im down for waiting, as i have plenty of games to be played. But im glad they at least got back to you on it!

People on WP/Xbox department need to make the Xbox branding something like the GameCenter on iOS.Must be more lax with the certification progress and give the oportunity to every developer to apply his game for the certification to obtain the xbox branding.
At the moment popular titles (indie) have surpassed xbox wp games on the WP store.


Terraria and Halo is coming out this month supposedly. That should make up for the drought for me. With Windows 8/8.1 taking off app-wise I remain cautiously optimistic that the games situation will right itself.

There are those who like a new game every week and it is good for the phone's library/publicity, but personally it does give me more time to catch up on other things such as all of those games I keep buying and never have a chance to get round to, so even though I appreciate the sarcasm of the article it is still a very good point (especially if you have other consoles).

I sense a little sarcasm, hmmm??

Great article and the change in perspective is very much appreciated. I'm am Windows 8 Desktop, Windows Store App and Windows 8 Phone developer and it take time to digest all of the new Technologies. So much to do and it all takes time. We want to build great apps on the platform and its difficult to see users excited about their hardware, deal with the time it takes to get things done, meet buyer demands, pay the bills and have a life worth living :-). There's a lot of excitement, crazy energy, awesome creativity, big brains and passion in the developer communities all over the globe and the apps are coming; cool, useful, fun and meaning applications.

I know paul doesn't like people get off subject, but where are the funny/sarcasm posts on the last xbox music update for wp? It's been 7 months since Xbox music on WP got it's last update... The app is still pretty well unusable.

I ain't going to quit complaining until Xbox Music gets a little more attention! See my forum post about Windows 8.1 update - Xbox Music 8.1 = lipstick on a pig!!

No new release today? I guess I will have to spend the day outside. Denver Zoo with my wife! By the way, I kind of like these droughts. As you mention, give me time to catch up on other games. I have been able to play nova 3 finally and also complete several.windows 8 games. Sadly like I said before, now even after the halo game was announced, gaming, at least as far as Xbox games, on the windows phone appears to be dying fast....

Great read Paul!...I'm not much of a reader but I am enjoying Stephen King's "Under the Dome" tv show so far....What do you think of it?...Also, my nephew started playing the Halo Wars demo and it inspired me to work on finishing that finally...Lastly, I just got my beta code for World of Tanks so I'll be playing that the next few days!...Almost forget, NBA Jam is only 25 games away from all achievements on my windows phone so I'll be working on that this weekend.

Thanks, Kevin Smith! :) You know, I have listened to part of the Under the Dome audiobook, which I greatly enjoyed before getting distracted and forgetting where I left off. Will have to get the real book someday. I hear tell the show is free on Amazon Prime so I'll definitely start watching it soon and get back to you. Ah, NBA Jam. I just played a game of that a couple of nights ago. I should really play a game a day or else I'll never get to the end... You know how it is, a very long road to the finish.

Please actually be Kevin Smith.

Its a drought even the Xbox 360 arcade games have been crappy releases the past couple of months. When will these idiots at Microsoft wake up!!!!

Any news about plants vs zombies 2 for wp8 ??

Is daar enige nuus oor plante teen dooie mense 2 vir wp8

What else do I do? I'm leading a Scout survival camp Friday.
Just read my first Jack Reacher novel - Tom Cruise does not fit the image of the tough ex military policeman.
Looking forward to Halo Spartan assault.
Wish that fable coin golf was on WP8, to go with my free Fable 3 GonD (thank you Microsoft)

Haha yeah drawing of the three is a great book, haven't read any of the other DT series but yeah its an awesome read! And any news of gun bros 2 coming out for WP8? That wud be AWESOME!! Lol ✌✊

Awesome we have a winner, thank you Paul! Very fun to read, nice attitude man.
Still not cool 3 weeks in a row...but i have so many stuff to play, i should be okay.

ya drought, where is monsoon?

I hear you man. Btw, read your series about how ms could rescue xbl for WP. Well done, lots of things Im always complaining about. I still can't believe we have no cloud savegames, nearly no smartglass support, no Connected experience so I can play miss splosion man on the phone from where I left it at the Xbox,... I could go on and on. Appreciate your series. Keep up the good work.

They need to fu!'d$g come wit it❕❗❕❗

I wonder if Asphalt 8 and Modern Combat 3 or 5 will eventually come to Windows Phone.

Nice article Paul. Hilarious.

Nice to see the readership of WPCentrals blows as fickle as the wind. Last week Paul was ripped a new one for his "no new release this week" article, and this week everyone seems to agree that the Xbox games draught is unacceptable.

Why do I bother with the commentors...

Im not overly bothered by a new game every week. What I would like though is more games that are cross platform with xbox 360 and win 8. That also share your progress between them. I like playing on my 360 but ive got a family to think about so any more than an hour a week is out of the question. But times like now when im on a lunch break would be perfect to continue a game.

Xbox branding needs to be something like the GameCenter (iOS) and Google Play Game Services (Android)
Let Developers freely put the xbox branding on the games they create with a small lax and fast certification progress.
Gaming on WP will suck untill they will make what i said before!
P.S Someone from WPCentral that talks with MS P.R department should recommend something like this if it's possible please.