The 3rd straight week with no new Xbox Windows Phone game can't spoil our summer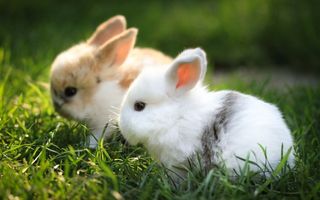 It looks like this is the third week in a row with no new Xbox Windows Phone game. That officially makes this the second drought of the year. Now, last week I complained about the lack of release and some people felt I was being too harsh. So this week we'll look at the bright side of a new game not coming out.
The most obvious advantage of not having a new Xbox release is that it allows us to catch up on our reviews! We published our Tiny Plane review today, and last week our Monopoly Millionaire review ran. If Microsoft bothered to keep publishing a new game each week like gamers want and expect, we probably couldn't have finished those reviews. What can I say? It takes me a while to play a game and then give it a lengthy and detailed review.
Hobbies!
The Dark Tower
A new Xbox Windows Phone game not coming out also means we mobile gamers have more time to do other things. You could play older games you haven't finished yet. Maybe even indulge in some Xbox 360 gaming. The Ultimate Game Sale is still going strong, after all. Plus World of Tanks and Ascend: Hand of Kul beta invites just went out, and the participants need to get cracking.
Besides, a lot of us play too many games as it is. We all need to do a lot more reading. Have you guys picked up any good books lately? I'm in the middle of Stephen King's The Drawing of the Three, the second installment of The Dark Tower books. Fantasy, western, and horror fans owe it to themselves to try the series! I also just finished my favorite author Neil Gaiman's latest: The Ocean at the End of the Lane. It's a breezy and magical read.
One place where you definitely couldn't play a new Xbox Windows Phone game – even if you had one – is inside a movie theater. That would be rude! But going to the movies is a lot of fun, and an important part of the cultural tradition of shared storytelling. I can't say what you should watch right now though. I thought Man of Steel was dour and tiresome, World War Z has NOTHING to do with the book, and early buzz says The Lone Ranger is as awful as the trailers make it look. Despicable Me 2 or This is the End, maybe?
Not quite dead yet
Halo: Spartan Assault
Now, some people have suggested that Xbox Windows Phone games coming out every week would be a bad thing. Quality over quantity and all that jazz. That principle ignores the fact that everyone likes different kinds of games. One man's trash is another man's treasure. A healthy gaming marketplace needs variety, is what I always thought.
But assuming we went crazy and DID want new Xbox games to come out, what would we have to look forward to? Well, Halo: Spartan Assault is due out sometime this month on both phone and Windows 8. Beyond that, Gameloft's Six Guns, Kingdoms and Lords, Uno & Friends, and Order & Chaos Online are still coming to Windows Phone 8 eventually. We also expect Rovio to publish Bad Piggies and Angry Birds Friends as Xbox games on Windows Phone 8 and indie games on Windows Phone 7.
Whew, looks like we all got through another terrific week with no new mobile Xbox game in one piece. In all seriousness, what do you guys plan to play this week?
Top photo courtesy of The Greatest Blog Alive.
Get the Windows Central Newsletter
All the latest news, reviews, and guides for Windows and Xbox diehards.
Paul Acevedo is the Games Editor at Windows Central. A lifelong gamer, he has written about videogames for over 15 years and reviewed over 350 games for our site. Follow him on Twitter @PaulRAcevedo. Don't hate. Appreciate!