2flicka delivers a killer Flickr experience for Windows Phone 8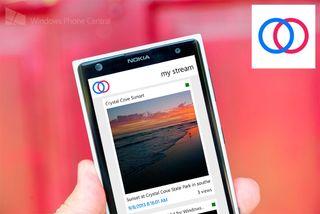 The official Flickr app for Windows Phone is slacking off. It hasn't been updated since 2012 in March. Thankfully, we've got a ton of great developers stepping up to the plate to provide solid Flickr experiences on Windows Phone. Some of our favorites include Pixl, Indulged, and Viewr for Flickr. Feel free to add newcomer 2flicka to that list of awesome Flickr apps for Windows Phone. Let's check it out.
2flicka is a new app for Windows Phone that just came out. It's from the development team that brought us SNUpload – an app that lets you share an image to multiple social networks at once. Taking their experience with images, they've created a really compelling Flickr app for Windows Phone. We're digging the design and performance so far. Here are all the features you can look forward to with 2flicka:
Snap HD pictures directly from the in-app camera.
People search.
Ability to edit/delete your own pictures.
Upload multiple pictures to Flickr
Search interesting/recent Flickr pictures on our Explore page.
Share your uploaded pictures with only the people you want using our easy privacy settings.
Share pictures on Twitter and Facebook.
Swipe easily through your contacts', recent and your own pictures in full screen browsing.
Pin additional Live Tiles to your home screen for quick access to the in-app camera, friends' activity and your photo stream.
View your picture location on map
Ability of viewing nearby public pictures when clicking on your picture location from map
For a first release, 2flicka is a feature packed for a Flickr app on Windows Phone. You've got a killer camera with Lens support to jump to it faster. And a ton of features you'd want from a Flickr app. We're big fans of the UI too. Navigating around the app is fast, you can swipe between photos pretty fast.
2flicka is available for Windows Phone 8 users. It'll cost you $1.49, with no trial. But if you're looking for a nice Flickr app, this could be the right one for you. Grab it in the Windows Phone Store, use the QR code, or swipe to the right in our app.
Windows Central Newsletter
Get the best of Windows Central in your inbox, every day!
"Upload multiple pictures to Flickr" <== THAT'S IT DONE

Microsoft needs to make it mandatory for all paid apps to let people test the app and see if its for them. They advertise test before you buy. Not that $1.49 is to much but if I paid for every app I tested I would be spending alot.

Yeah a lot of people are getting ripped off on a lot of fake apps!

Thats why you look at the reviews :p

What you may like I may not.

People liking fake apps have to be illegal.

Reviews of fake products are either fake as well, or are by people who were ripped off by the product. Not a great solution.

You're right. I found one just yesterday. Fake as a 3 dollar bill called aria.

Early reviews says its unstable. No trial? No way.

Early reviews? You mean that one in the Store? lol Either way, I've been playing with it the past couple of hours and haven't seen a crash or anything to indicate it being unstable. Of course a trial is always a good option.

That is my major issue is the lack of a trial. I picked up an app yesterday for the first time with no trial, some Siri wanna be and it is straight garbage. But this is a good risk?

Been using it the past month or so - I have to say that this is just as, if not more stable, than several of MS' own apps. A lot better than Facebook and Twitter, 100%

Is it only me, but flirck is always too slow for me...

Screenshots looks poor design pass.

No trial? Maybe after some other souls pay. I've been burned enough by the Apple App Store to know better. Sounds like what I want though.

Do any of these Flickr apps allow automatic upload when you're connected to WiFi like skydrive? With the 1tb storage that Flickr offers, this could really come in handy, especially when skydrive only offers 7gb

I'm wondering the same thing. Auto upload just like Skydrive would be great!

Flickr Central just updated there app to allow auto uploads to my flickr account.

I will not pay for this app! There is no reason in the world we should have to pay for Flickr on top of already paying for Flickr pro. I don't care what you say.
Especially if I can't even at least test its performance first.

I think it's time for someone to a thorough flickr app-off. I've having a hard time comparing the features & stability of the different apps based strictly on the description of the app & the very extreme reviews

I think the functionality may be there, but the UI looks very rough. Stuff doesnt quite line up, grid is nonexistent, text of the nav touches the images. I hope to see the UX and overall design tighten up before paying for it.

Can you put your pictures in your sets with this app? If no, im not interested.

Yes, you can add photos to photosets straight from the upload tab, or later from the photo option page.

Fails repeatedly on uploading, crashes accessing the phone's gallery. Looks like another attempt copying instagram with advanced features. Just poorly named and not well designed. But at least we got another option to choose (or not).