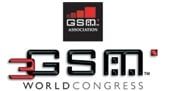 3GSM is over and done now. Even though I didn't make it to Barcelona myself, I'm still pretty exhausted by all the new product announcements. We did one roundup that mainly focused on WM6 and then one more that took a look at all the upcoming WM6 devices. If you're still in the roundup mood, here's a roundup of other sites' roundups.
Slashphone may not have a roundup ..up, but who needs one when you have an entire 3GSM category?
eWeek has a nice article up too.
(update) Here's InfoSync's best-of
I hereby promise not to use the word "roundup" again for at least a full week.
Windows Central Newsletter
Get the best of Windows Central in your inbox, every day!