4G in India: Everything you need to know
4G is finally going mainstream in India.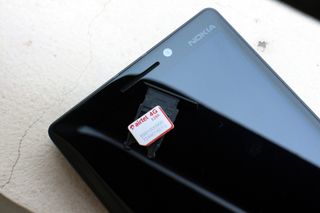 India's mobile market has seen a meteoric rise in the last few years, and it doesn't look like the growth will abate anytime soon. The country has witnessed a 23% increase in phone sales in Q1 2016, and it is estimated that over a billion phones will be sold by 2020. A key part of that vision is 4G connectivity, which has been rolling out in phases since 2012.
In addition to increasing phone sales, an estimated nine crore (90,000,000) subscribers will use 4G services in India by 2018, and as such there's a huge potential for carriers to upgrade their infrastructure to support 4G. With Reliance Jio set to enter the market with its pan-India 4G license, the segment is slated for its largest expansion yet this year.
4G bands and frequencies
When compared to 3G, 4G offers greater bandwidth at a lower latency, with downloads quoted in the vicinity of 45Mbps. However, receiving those speeds is entirely reliant on network connectivity and congestion, which was a major issue during the 3G rollout. Carriers often saw a high amount of congestion on their networks, which meant that most customers never saw the claimed download speeds. This time around, carriers are looking to mitigate the issue of congestion by investing heavily in infrastructure. That said, there's still no guarantee that you'll actually see the claimed download seeds. For instance, although Airtel offers 4G in Hyderabad, the bandwidth is only marginally higher than what you get on 3G.
Indian carriers are leveraging both TDD-LTE and FDD-LTE standards to offer 4G connectivity in the country. The government auctions spectrum to the carriers for a duration of twenty years, with the most recent auction netting over $16 billion in revenue. There is an auction slated for later this year, where the government will make additional spectrum in the 700MHz frequency. The low-frequency band is attracting attention from carriers, as it offers a wider range and is unaffected by buildings, whereas higher frequency bands such as 2300MHz can transfer more bandwidth over a smaller area.
Band 3 (1800MHz) is primarily used for 4G coverage in India, as the spectrum was already in use during the 2G era. Carriers that offer 4G on Band 3 include Aircel, Airtel, Idea, Reliance Communications, Reliance Jio, Telenor, Vodafone, and Videocon.
Band 40 (2300MHz) is the second frequency on which carriers offer 4G connectivity. The government had auctioned airwaves in this spectrum to Aircel, Airtel, Reliance Jio, and Tikona in 2010. Reliance's pan-India network will primarily rely on the 2300MHz frequency for cellular coverage.
Band 5 (850MHz) will be used by Reliance Jio and Reliance Communications in ten circles. If you're interested in purchasing a Windows Phone to access 4G connectivity, make sure the phone supports Bands 3, 5, and 40.
Carriers and their circles
India's 29 states and seven union territories are broken down into 22 telecom circles, which are largely defined by state boundaries. Moving between circles incurs roaming charges for calls and texts, which is a main reason why phones with two SIM card slots are preferred in the country. Having two SIM slots available makes it that much more convenient for those traveling between two circles to cut down on charges. Here's the breakdown of the telecom circles in India:
Andhra Pradesh and Telangana
Assam
Bihar & Jharkhand
Delhi
Gujarat and Daman and Diu
Haryana
Himachal Pradesh
Jammu and Kashmir
Karnataka
Kerala and Lakshadweep
Kolkata
Madhya Pradesh and Chhattisgarh
Maharashtra and Goa
Mumbai
Odisha
Punjab
North East (Arunachal Pradesh, Manipur, Meghalaya, Mizoram, Nagaland, and Tripura)
Rajasthan
Tamil Nadu
Uttar Pradesh (East)
Uttar Pradesh (West) and Uttarakhand
West Bengal
Airtel
Airtel was the first to offer 4G services in India all the way back in 2012. Dubbed the "widest 4G network" in India, Airtel is offering 4G in over 350 cities across 15 circles. The carrier operates on the 2300MHz frequency and has access to 20MHz of bandwidth, along with a license to offer data on the 1800MHz frequency in six circles. Being the first to launch 4G has led to Airtel netting a userbase of over 2.5 million subscribers as of the first quarter of 2016. The carrier has extended its 4G network 15 kilometers off the coastline at the behest of the Indian Navy.
On the 2300MHz frequency, Airtel has a license in eight out of 22 circles in India (Delhi, Mumbai, Kolkata, Karnataka, Maharashtra, Haryana, Kerala, and Punjab) and has recently acquired access to Aircel's spectrum in eight additional circles: Tamil Nadu (including Chennai), Bihar, Jammu and Kashmir, West Bengal, Assam, North East, Andhra Pradesh, and Odisha. The move puts Airtel in a much better position to face the imminent arrival of Reliance Jio.
As an introductory offer, Airtel is offering 4G connectivity at 3G tariffs. If you're using the carrier's 3G data plans, you can make the switch to a 4G SIM and continue using your existing plan. To know more about getting your 4G SIM, head to Airtel's microsite.
Airtel also offers its own suite of music, movie, and game streaming apps on Android and iOS, dubbed Wynk. You can choose to subscribe to Wynk separately for ₹99 a month, or buy a bundled plan that offers these services for free. For instance, 1GB of 4G data combined with a 28-day subscription to Wynk Music (including unlimited song downloads) currently costs ₹279, whereas a standalone data plan costs ₹259. In essence, you're getting Wynk Music for just ₹20.
If you're looking to make the switch to Airtel's 4G network, head down to the link below to see the coverage and tariff for your locale.
Reliance Jio
Reliance Jio has the most amount of liberalized spectrum among Indian carriers, with a nationwide license on the 2300MHz frequency, along with airwaves in the 1800MHz band and 10MHz spectrum in the 850MHz frequency that's purchased from RCOM in ten circles: Assam, Bihar, Haryana, Himachal Pradesh, Jammu and Kashmir, Madhya Pradesh, Mumbai, North East, Odisha, and Uttar Pradesh (East). The carrier is looking to create an integrated 4G network that leverages all three frequencies to provide seamless connectivity.
The carrier was slated to launch its 4G network last year, but was met with constant delays. In December 2015, Reliance Jio commenced a soft launch where it made the service accessible to its 100,000 employees. The carrier will is now testing its network capabilities in an invite-only trial, with a full launch planned for December 2016. During the trial, Jio is offering three months of unlimited data, but the caveat is that you have to purchase one of the phones in the vendor's Lyf series to be eligible to use its 4G network.
One of the key differentiators with Jio's network is VoLTE, which allows for high-definition voice calls to be placed over the data network. Reliance is also looking to the upcoming 700MHz auction to bolster its voice-based offerings. Using a lower frequency band for VoLTE has significant cost benefits as it reduces the need to install a lot of base towers. Coverage on the 700MHz band is twice that of the 1800MHz band, and four times as much as what you get on the 2300MHz frequency.
Reliance Jio is also investing in its app ecosystem, and is slated to offer digital content services that include streaming music, video-on-demand, and a digital payments solution. Jio has a multi-service operator license, which allows it to introduce live TV as well as television-on-demand services on its network.
Idea
Idea may turn out to be the underdog in this segment, as the carrier is now offering 4G in over 575 cities and towns in 10 circles, installing up to 14,000 4G base stations in the process. In terms of userbase, Idea is the third largest carrier in the country, coming behind Airtel and Reliance. As of Q1 2016, the carrier has 680,000 users actively using its 4G services, with over 2.7 million subscribers owning a 4G-compatible handset. The carrier is aggressively increasing its coverage, and plans to have 4G available in 750 towns across the country by June 2016.
Idea uses the 1800MHz for 4G coverage, holding spectrum in ten key circles which culminate to over 60% of the carrier's revenues: Andhra Pradesh and Telangana, Haryana, Karnataka, Kerala and Lakshadweep, Madhya Pradesh and Chhattisgarh, Maharashtra and Goa, North East, Odisha, Punjab, and Tamil Nadu and Chennai.
The carrier's coverage indicator offers a city-wise breakdown of where the 4G service is available. If you're an existing subscriber, you can check out if your location has 4G services by heading to the link below.
Vodafone, Reliance Communications, and BSNL
Vodafone has its 4G services available on the 1800MHz frequency in Kerala, Karnataka, Mumbai, Delhi & NCR, and Kolkata. The carrier is content with playing the waiting game and seeing the demand for 4G before investing in the remaining 17 circles. International roaming is available for Vodafone's 4G customers when they travel abroad to the U.K., Romania, Spain, and the Netherlands. The carrier has mentioned that more countries will be added to the list shortly.
Reliance Communications — a different entity from Reliance Jio — has signed an agreement with Jio to let the latter use its 850MHz frequency in ten circles: Assam, Bihar, Haryana, Himachal Pradesh, Jammu and Kashmir, Madhya Pradesh, Mumbai, North East, Odisha, and Uttar Pradesh (East). The carrier will switch its CDMA customers to 4G once the network goes live.
State-run BSNL is also getting in on the action, and has announced that it will offer 4G in 14 circles. The network holds 20MHz liberalized broadband wireless access (BWA) spectrum in the 2500MHz band.
VoLTE is coming too
As we've already mentioned, VoLTE is a key component of Reliance Jio's 4G service. The carrier partnered with Nokia last year to roll out VoLTE across the country on its network in a deal worth over $100 million. If you're wondering, the following Lumias offer VoLTE:
Lumia 550
Lumia 640
Lumia 640 XL
Lumia 650
Lumia 950
Lumia 950 XL
We'll have to wait until Jio's network goes live to check VoLTE compatibility with Lumias.
With voice call quality becoming a significant issue in recent months, carriers will be looking to switch to VoLTE to ensure better service. While there's no official confirmation, it is being rumored that Airtel, Vodafone, and Idea are also in talks with Nokia over VoLTE.
Airtel will leverage its 4G network for VoLTE, offering the service in areas where it has 4G coverage. The carrier will fall back on 3G and 3G voice-based services in locations where it does not yet offer 4G.
What about phones?
The momentum is not limited to carriers, but has also made its way to the handset ecosystem. Most phones sold in India now offer LTE as standard, even in the budget segment. That's true for Lumias as well, with the budget Lumia 550 offering 4G connectivity on Band 3 (1800MHz).
The aggressive expansion by Airtel and Idea means that 4G services are no longer limited to a few cities in the country. And with Jio set to enter the segment with its pan-India coverage, 2016 is the year when 4G becomes mainstream.
Windows Central Newsletter
Get the best of Windows Central in in your inbox, every day!
Harish Jonnalagadda is a Senior Editor overseeing Asia for Android Central, Windows Central's sister site. When not reviewing phones, he's testing PC hardware, including video cards, motherboards, gaming accessories, and keyboards.
In Kerala idea and Airtel has 4g everywhere

Does Lumia 535 offer 3G BSNL usage in Hyderabad? I use Lumia 720 for Airtel 3G in Hyderabad. I get no 3G in Hyderabad for Lumia 535(BSNL), why?

India is a huge huge and very huge telecom and network services market.
Just the lack of infrastructure and general awareness...hinders the adoption rates of new technologies.
But glad that we're catching up fast! Posted from the Forever stylish- Lumia 830

Not the lack, rather the quality. There is infrastructure, a lot of it, but the problem lies in its sate: Poor and half-baked.

Yeaa.... The Lack of infrastructure maintenance.

I think we need some kind of an overhaul. Something that allows the infrastructure to be set up from the ground up, from the very first wire so that the mess is cleared. If we continue building on the current infrastructure, we'll adding more mess to a mess.

Stricier rules from government will help in uplifting the quality.

The government can't do anything as long the officials sitting in the responsible companies don't stop ******* over money.

It's a bit of both I think..

The one of the biggest issues with the high frequencies, is power output, to obtain a decent range. Higher output stations at the edge of their range can impact the battery life of a phone. In an ideal world, lower frequencies are desirable, due to lower power, greater range. Then you have bandwidth within the allocated frequency, say 10mhz. This in itself can cause bottlenecks in the network. One way to get over this is to transmit horizontal and vertical, allowing more band width. India is a huge continent, and let's hope it all works out, and a few more W10 devices get sold there!

*country. And no, at least sales of W10M will remain poor here due to lack of good devices. PC sales are growing year on year though, W10 devices will hopefully rise with it.

7 months after Lumia 930 was launched,it was removed from stores.I was surprised to know this from the store manager.MS is not at all aggressive for flagship sales here

Wow removed? Haha I went to nokia dealer and asked about lumia 930. They said no phone is launched by the company. And also asked about back cover for lumia 830. They said its discontinued more than a year ago, surprisingy, it was released 8 months ago :D Lord at Age Of Emperors, AOE: Castle Siege

I could not find a new NFC back cover for my Lumia 730..its only available online..

yeah..there is no choice here..

Microsoft have written the death sentence for w10m here in India by taking existing phones off the shelf in record time and with their reluctance to introduce a true mid range device even though they know no other brand is ready to release w10 phones. I don't see w10m surviving here anymore

Manufacturers did release phones with WP8.1 and even updated their phone to WP8.1 update 2 which most Lumias didn't. But lack of Microsoft's support to update to windows 10 mobile shows them no necessity to release new phones. For instance, the XOLO WIN Q1000 shows as "Good news, we are working with your manufacturer and operator to bring windows 10" in the upgrade advisor app, and is yet to get an update, though it resembles the BLU WIN HD in every aspect internally and externally that did get the update.

Harish, did u forget to put it here on Windows Central too? Coz I Read it yesterday morning on Android Central.
Great article btw, very informative.

Frequencies and VoLTE is half the story. More advanced techniques like Carrier Aggregation and MORAN is on the way. CA can atleast double the current data bandwidth and even 4-5 times is possible on supported handsets and network. Then there is MORAN, which helps multiple operators use the same antennas and equipments halving the costs related to site maintainence. AFAIK, Idea is currently testing CA and MORAN with Vodafone in Kerala circle. I know because i'm an NSN on roll employee. The major networking equipment supplier for Idea, Vodafone, Airtel etc..

Thanks for the information..

There are some miss ups I suppose
Reliance Jio is actually to use Reliance Communications' 800MHz spectrum and not vice versa as you stated. Hence, RCOM is migrating its CDMA customers to 4G everywhere across the nation except for just 4 states, Rajasthan and three down south. As of now Jio doesn't own 850MHz spectrum in states that you mentioned. They are actually sharing it with RCOM. Everywhere else where MTS has a network, RCOM has shifted its CDMA customers to MTS' network, as MTS is also owned by RCOM.
Moreover 1800MHz LTE is available on Lumia 625, 638 (also supports the 2300MHz band), 820, 830, 920, 925, 930, 1020, 1320, 1520 too. Microsoft never did release the 640 LTE Dual SIM variant in India, because they had to put the lame 650 out on shelves. There are more operators like Telenor that provide 4G on narrow band 1800MHz in a few cities here in UPE like Varanasi & Lucknow.
Even Vodafone texted me to get a free 4G SIM upgrade here in Lucknow, though on a network search I only see IND-JIO & IN-TELENOR, no Vodafone 4G, may be they are preparing for launch. Posted via the Windows Central App for Android

And posted via the Android App because the W10M app is pretty poor to use on my 640. Posted via the Windows Central App for Android

That's right. RCOM is sharing the airwaves with Jio, and not the other way around. Altered to reflect that. Telenor's 4G is limited at best, which is why I didn't include it. Will add it in once it becomes available in more areas.

You forgot 1520...that also supports 1800Mhz Posted via the Windows Central App for Android

Will 4G work on my Lumia 640 LTE (the AT&T GoPhone) I had imported to India? Been using it for a couple of weeks on Airtel with the T-mo ROM (because I couldnt find an Indian one).

Check for the bands that your AT&T variant has, you can look up to GSMArena for it. If there is Band 3(1800 MHz), Band 5(850MHz) and Band 40(2300MHz) it will most certainly work. Posted via the Windows Central App for Android

It supports 3 and 5, so I dont think it's gonna work in Bangalore at least judging from the article. :/

Airtel will not work if it only operates on 2300 MHz in your circle, though they have also aquired Aircel's & Videocon's 1800MHz in some circles, so you might be lucky If you live in any of those places; but other operators will do. Reliance Jio has 2300MHz license all over India, along with either or both 1800MHz & 850MHz licenses in most circles. There are more operators in 1800MHz license than the other two bands.

My Lumia doesn't support Airtel's band 40 which is why I can't use 4G in my entire state. *sighs*
~Sent from L830

Errm how can I download pics from the article? Posted from the belly of the beast

I have the jio sim with me now, but waiting for Microsoft to update the OS for support with VoLTE and VoWiFi. As i could only use data but no calls. Please release the updates asap. I am very excited for the Jio network. Any one having the same issue?

Although airtel.offers 4G here but the network is not at all good. I hardly get 4G at home and in many areas. The does is always low, many a times around 4Mbps

yes it is really bad... even 3G has worsened these days... I hardly get 1 - 2 Mbps speed for 3G and approx. by 20 Mbps for 4G.
I remember hopping into one of the airtel gallery. The guy over there was really excited to show me 4G speed with airtel, but he was dumbstruck to see that speeds couldn't go above 2 - 4 mbps.
I just wish I get back the speeds I used to get back in 2011, even 2G was satisfactory at that time. Now its difficult to even facebook with 2G network.
Posted via Windows Central App for Windows 10/Android

Which band does 830 support in India? I hardly get 24MBPS in Hyderabad. I use Airtel 4G

The Indian variant will only support LTE operators on the 1800MHz band, which includes Reliance Jio, Vodafone, Telenor, Idea, Aircel, Videocon all subject to the operator's licenses in respective telecom circles. Posted via Lumia 640

idk where you got it, but no network provides 4G in Assam.

I also use Airtel 4G in chennai in my L 1520.... Don't know the band frequency of 1520 though.

Vodafone is the worst. Always plays catching up game.

And a reply to said comment...

VoLTE ? What actually are the benefuts ove LTE?

VolTE is voice over LTE. It means voice calls will also use LTE network instead of standard network used currently.

Hi can anyone enlighten me whether Lumia 435 will support 4g in India specs says 4g(hsdpa+) but no LTE what does that imply Also it mentions various frequency 2100 1800 in the list it supports Don't know how to read this. Thanks in advance

HSPA+ is advertized as 4G in many countries though actually it is not. Here in India, you will see it reported as H+ or 3.5G. And no, Lumia 435 does not support 4G LTE.Its radio can receive frequencies of the following bands only: 2G networks: 850/900/1800/1900 MHz of which all Indian Operators use only 900/1800MHz 2G band; 3G networks: 900/2100 Mhz, of which both are used by Indian operators. It lacks 4G radio because it has a Snapdragon 200 processor. SD200 does not have an inbuilt 4G radio. Hence, no 4G LTE.

Does Lumia 535 offer 3G BSNL usage in Hyderabad? I use Lumia 720 for Airtel 3G in Hyderabad. I get no 3G in Hyderabad for Lumia 535(BSNL), why?

thanks a ton ; that helped

Good article, Thanks! I have Lumia 830 in India, which bands it supports? I guess it does not support Band 40 (2300). Does it support VoLTE?

Does Lumia 535 offer 3G BSNL usage in Hyderabad? I use Lumia 720 for Airtel 3G in Hyderabad. I get no 3G in Hyderabad for Lumia 535(BSNL), why?
Windows Central Newsletter
Thank you for signing up to Windows Central. You will receive a verification email shortly.
There was a problem. Please refresh the page and try again.