Activision Blizzard CEO Bobby Kotick calls initial response to lawsuit 'tone deaf'
The CEO has also referred to the week following the lawsuit as "difficult and upsetting."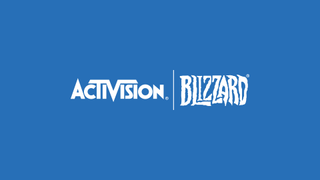 (Image credit: Activision Blizzard)
What you need to know
Activision Blizzard is currently faced with a lawsuit from the State of California, following a two-year investigation.
The lawsuit alleges multiple instances of sexist workplace behavior and abuse have been allowed to take place at Activision Blizzard.
The response from Activision Blizzard was mixed, with President J. Allen Brack saying he felt angry and sad, while Executive Vice President of Corporate Affairs Frances Townsend claimed the lawsuit "distorted" past events.
Activision Blizzard CEO Bobby Kotick has responded, calling the company's initial response "tone deaf."
Activision Blizzard CEO Bobby Kotick published a statement for Wednesday, referring to Activision Blizzard's initial response as "tone deaf" while saying that it been a "difficult and upsetting" week. The lawsuit follows a two-year investigation by the State of California, alleging inappropriate workplace behavior, sexist misconduct and abuse have all taken place.
"It is imperative that we acknowledge all perspectives and experiences and respect the feelings of those who have been mistreated in any way. I am sorry that we did not provide the right empathy and understanding," Kotick says.
Kotick outlines five points for the company to address in order to "...build the kind of inclusive workplace that is essential to foster creativity and inspiration," stating that claims will be investigated to provide employee support, listening sessions hosted by third-parties will be created, managers will be evaluated to ensure that any who have "impeded the integrity of our processes" will be fired, diverse hiring practices will be reiterated and finally, inappropriate content from games like World of Warcraft will be removed, following fan feedback.
Activision Blizzard's initial response to the lawsuit saw mixed tones, with Blizzard president J. Allen Brack referring to the lawsuit's findings as "extremely troubling," while Executive Vice President of Corporate Affairs Frances Townsend said that the lawsuit "distorted" the facts.
Several hundred current and former employees have signed an open letter calling for immediate action, while many Activision Blizzard employees are planning a strike on Wednesday, protesting outside Blizzard headquarters in Irvine, California.
Activision Blizzard maintains some of the largest gaming franchises around, including Call of Duty, World of Warcraft, Diablo and others.
Samuel Tolbert is a freelance writer covering gaming news, previews, reviews, interviews and different aspects of the gaming industry, specifically focusing on Xbox and PC gaming on Windows Central. You can find him on Twitter @SamuelTolbert.
"right empathy and understanding" ???? Gtfo is my initial reaction and I'm sure i'm not the only one. Empathy is not an acquired skill or something that can be defined with mere words in a or statement. It's a trait defined by actions towards others. Phrases like "extremely troubling" diminishes the pain, suffering caused and experienced. If a company's initial reactions are is to play something of this magnitude down. Then it is extremely rotten at it's highest level. So right now immediate changes have to be made with specific dates when these changes will be implemented. That's what's needed not false platitudes. If there are no indications of prompt changes. Then I hope Activision / Blizzard is made a global example of in the courts - to showcase such disgusting behaviour is not normal and never should be tolerated. Only then the industry will change and perhaps force much needed worker protections in the US especially for Whistleblowers and victims of Sexual Harrassment.

Before you get all hyperventilated. Doesn't due process have to take place to separate fact from fiction, and someone judge if the true parts constitutes wrongdoing? (Courts normally perform that duty)
Otherwise it's trial by Internet.
Sometimes people do make false accusations. Humans have all sorts of motives. Picking this apart will no doubt take time.

Yes, I'm all to aware. I said dates when changes are to be implemented. Therefore showing an indication that changes will be made promptly. These dates effectively become a plan of action. I didn't say changes had to be made yesterday lol.... *facepalm*...

No logiciel for this activities in entreprise, Activision-Blizzard, Ubisoft … and many others ?
Windows Central Newsletter
Thank you for signing up to Windows Central. You will receive a verification email shortly.
There was a problem. Please refresh the page and try again.