Bargain Lumias continue to grab Windows Phone market share, Windows 10 makes a dent
Lumia 535 continues to grow, Windows 10 grabs some of the market, and new mysterious Lumias are discovered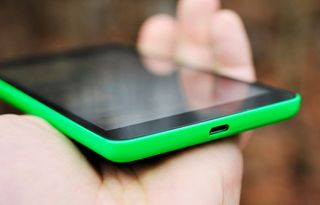 The story of Windows Phone market share within itself is now a familiar one, with budget phones abounding. Last month we saw a rapid entry of the new Microsoft Lumia 535 to many markets, including India. AdDuplex (AdDuplex.com) has now released its numbers for February, 2015, and they mainly reflect this trend.
No surprises here as the biggest gains were seen by the Lumia 530, Lumia 630/635 and the Microsoft branded Lumia 535. However, some new unannounced Lumias were also spotted, giving us a peek at next week's MWC event.
Low-end dominates globally
Worldwide, the Lumia 530 and Lumia 630/635 series now accounts for nearly 20% of the Windows Phone ecosystem. This number is up from 16.8% just last month, and it continues to demonstrate the success of Microsoft's entry-level Windows Phone strategy.
Interestingly, the Lumia 535 now appears on the charts nabbing 3.1% of the global Windows Phone market. The 5-inch budget phone seems to be hitting all the right notes with customers, mostly due to its generous display, dual 5 MP front and rear cameras and 1 GB of RAM.
Lumia 535 gaining on Lumia 520 in India
Last month, the Lumia 535 rocketed to 9.1% of the Indian Windows Phone market. This month that growth continues pushing the device to 15%, nearing closer to the Lumia 520's massive 25% share of the Lumia market.
Nokia name does not matter?
Perhaps the most interesting takeaway that has gone unmentioned is the Nokia name change. Having acquired the Nokia mobile handset division, the Lumia 535 represents the first Microsoft-branded Lumia Windows Phone.
Many people were under the impression that phasing out the Nokia name from the Lumia line would be dire, due to brand loyalty. The contention was that new Lumia phones would not sell as well with the lack of Nokia branding, especially in emerging markets like India where the Nokia name carries more weight than in the US.
This concern over naming now seems to be nonsense, as the Lumia 535 is clearly doing very well in most markets where it has been introduced.
Although the Nokia brand is dead for smartphones, the Lumia spirit clearly lives on with Microsoft. So far, the market has not negatively reflected upon this change.
Windows 10 preview gets 0.2%
Although the Windows 10 Preview for phones is relatively new, having only been released this month to a subset of Lumia Windows Phones, it has already picked up 0.2% of the share.
This number is an almost negligible. However, it does seem to demonstrate a strong interest in Microsoft's upcoming operating system. Considering how early of a build it is, it will be fascinating to see how that number changes in the coming months.
Meanwhile, Windows Phone 8.1 heads to 68% of the Windows Phone OS market, gaining another 5% over last month.
New devices?
Finally, AdDuplex highlights numerous unannounced phones appearing in their database. These findings include:
Microsoft/Nokia RM1062 through1067 – 720x1280 5.7-inch display, including a version for AT&T
Microsoft RM1072 through1077 – 720x1280 5-inch display
There are also reports of a phone with a 480x800 4-inch display, but details are scarce.
Next week, Microsoft is expected to announce two phones at Mobile World Congress, neither of which are flagship or high-end phones. Indeed, Microsoft looks to be continuing to push in the emerging and budget phone arena, a space where they are demonstrably having much success.
The Lumia 640 and Lumia 1330 have been device names batted around, and it will be curious to see how those rumors align with what is revealed next week.
The Lumia 1330 is thought to be a replacement for the aging Lumia 1320 a budget phablet phone announced in late 2013. It is believed to sport a 5.7-inch 720p display, 1.2 GHz Snapdragon 400 processor, 14 MP PureView rear camera, 5 MP front-facing camera, and 32 GB of internal storage. The screen size number at least matches RM106x noted above, suggesting such a phone exists.
The RM107x, however, could be the Lumia 640, a phone recently discovered in Brazil. Due to the 640's number designation landing on the '0' and not a '1' or '2', we believe this phone is meant for worldwide markets and not just Brazil (although the DTV option is a local addition).
Assuming the two models match, the Lumia 640 could bring 1GB of RAM, a 5-inch 720P display, and a front-facing camera, addressing many of the Lumia 63x's shortcomings.
Windows Central will be covering Mobile World Congress live next week, so stay tuned to see how all of this shakes out.
Source: AdDuplex
Get the Windows Central Newsletter
All the latest news, reviews, and guides for Windows and Xbox diehards.
Daniel Rubino is the Editor-in-chief of Windows Central, head reviewer, podcast co-host, and analyst. He has been covering Microsoft since 2007 when this site was called WMExperts (and later Windows Phone Central). His interests include Windows, laptops, next-gen computing, and for some reason, watches. Before all this tech stuff, he worked on a Ph.D. in linguistics, watched people sleep (for medical purposes!), and ran the projectors at movie theaters because it was fun.
Well..It seems people are more inclined to Lumia brand rather than Nokia!

This . Also i think the Lumia brand has much better reputation than "windows phone"

Dumbest comment I've seen in a while. Lumia is Windows phones. You can't say Lumia without thinking Windows

I don't see how your comment contradicts his? He's saying the Lumia branding is the important thing here, not Nokia, not Windows Phone. I think we are all in agreement with that.

He's saying Lumia has a better brand reputation than Windows. What I'm saying is they're the same thing. Everyone knows Lumia only makes Windows phone. Therefore it makes no sense.

Except, this is not true - especially of everyday people who are not phone enthusiasts. A lot of people say they want to buy a Samsung - not knowing anything about Android (just that it isn't an iPhone). The same can be said of people looking for Lumia's and recognizing that branding without any knowledge of the operating systems around.

I see lots of people call any Android phone a "droid". I think it's fair to assume lots of people have no idea what their phone is running.

People want to buy a "Galaxy" anything or S<insert number>, not a Samsung.

That's because Microsoft has not been getting it's phones onto retail shelves. When shoppers browse they see litterally dozens of Android phones of many makes. If lucky they may see one Windows phone maybe the 520/21. But hopefully this will begin to change with the number of OEMs building wp. Getting those phones on shelves and building phones with at least 1 gigabyte of ram instead of 512 will send market share much higher. Microsoft should have done a hardware refresh of the 1020 and 1520 over the holidays and many would have love them for it.

That's not true at all. A lot of people I spoke to would have negative thoughts when you say "Windows Phone" but no one really hates Lumias. It's their good hardware that counts here.

You do know Lumia's have a high defect rate. Posted via the Windows Phone Central App for Android

When Daniel reply to me I feels Like a superstar has replied to me...

I'm replying to you. How do you feel now?? Still feel like a superstar? Want to go rescue puppies now? ok I didn't think so..... lol

Before you put your foot in your mouth any further, you might want to reread what she said. She was referring to Daniel. Just thought I'd let you know since I'm nice like that. ;-)

Lol this is exactly what I was thinking.. He just wanted to seem cool to and it didn't work lol.

A - Did you not realize his implications? B - Did you understand that he was implying that Daniel is NOT a super star, and you find this to deeply violate your beliefs of Daniel Rubino's celebrity status in society? C - Hive minded feminist plot furthen the agenda of male bashers? D - A or B or AC or BC?

You forgot option E) AC/DC

If there was a 40-year-old Lumia that still kicks ass we could call it the AC/DC Lumia, and I would own one!

A) I did. Do you? B) That is not what he implied as written, learn to read. Also, what does this have to do with what I may or may not think of Daniel? C) At what point did I even mention his gender? He doesn't need me to make a fool of him, he did that all on his own. D) E, F, G...

The fud was too strong, my mistake :/

S/He was talking about how s/he felt when Daniel R. was replying . The comment meant that it felt like a celebrity was replaying.

@dsr11 Sorry but i think u didn't get it... @ladydias thanks

@ Nadia & Ladydias - Me so sorry. Whatever, I was just bored and having fun, hence the lol at the end....sorry you didn't get that. Childlike behavior is fun sometimes in anominitity, you should try it. Damn I don't think I spelled that right.

Throwing "lol" at the end of a statement doen't change you completely misinterpreting what she said but whatever, not worth fighting over. The internet is the internet. :shrug:

I didn't misinterpret what she wrote, not what she said. I took my own view, and put a spin on her view. This is too much fun for a afternoon....god I love the internet and skittles! And before you reply, thanks for replying again! This is fun!

Nadia needs to get out more apparently :P

I'm replying to you bb. superstar != superhero ;p

Its all about India. India dominates the first place in the world.

India dominates the "razor thin" margin of sales. Can sell a Red Mi for 3* the price in the US and the buyer would think it was a good deal ;p

Frankly, who cares? So long as we grow, that's what is important. If it is through Lumia great, MS great, even apple great...so long as we grow.

well yeah obviously but it's like Samsung , people only know of the galaxy brand name and have no idea what android is

What? Did you just say people with a Samsung galaxy doesn't know what android is?

yes and it's true . Outside of internet forums and technologically literate people there is a whole world that doesn't even know the OS of the phone they are carrying

Haha do you know it says android on the flash screen? Posted via the Windows Phone Central App for Android

For some people absolutely. My uncle this weekend was asking me to help him with his phone. I asked what kind of phone do you have? He said I have a Samsung phone. I asked which version operating system is he running? He said whats that mean? I replied which version of Android? His respsone was "whats an Android"? He had no clue what Android was or any connection to Google. Alls he knew was he had an Samsung phone that he bought because of the TV commercial he saw, and it wasn't an expensive iphone. There are millions of consumers like my Uncle out there who don't read tech news or hang out in tech forums, they just want a phone, and usually its a "Samsung phone" or "LG phone" because they saw it on tv clueless to an operating system. Ironically after seeing my Windows phone he bought his wife a Lumia 520 because he liked how it looked and worked so easy. He said had he ever heard about the 520 he would have bought a 520 instead of his "Samsung phone"

Yep... I see this on an almost daily basis. We have many users in our office that have company cell phones. Most of them are Galaxy's. Very, very few of the users even know how to turn their phones on much less know what operating system it runs! Most iPhone users I've met don't know they run iOS either.

No idea why you got downvoted. US segregation of mobile devices: - iPhone -> Yep, Apple is the best and most affordable phone on the planet. $700? No, I paid $100! Learn to do math stuff - Samsung -> Droid does what iPhonedon't? :O Wait, what's a droid again?? - 'Droid -> My droid is OK, can't seem to get voice calling to work but w/e. I can recieve nudies from my gf so its cool - Lumina?? hablar a espanol por favor

There is no 'N' in LUMIA. Am i the only person who see so many people here at Windows Central mentioning 'Lumia' as 'LumiNa' ?!

Too funny, does Windows Central represent the entire USA?
Protip:
-Go on Craigslist.
-Find a Lumia FS
-Talk to the guy/gal
-2:1 the person on the other end identifies his/herself as Hispanic/Latino who pronounces Lumia as Lumina. Not trying propagate hate, was a joke with a bit of truth to it.

Hey hey hey, i'm not telling a joke here. That was a genuine doubt. Pronouncing an English word as something else is onething But pronouncing a Brand name wrongly is different. It is a huge failure from the brand's side. I remember Volkswagen advertising in most major indian newspapers one day saying the actual pronounciation of the word is 'Fox Wagan'[ˈfɔlksˌvaːɡən]. They wrote it in 22 Indian languages to make people understand the pronounciation. In Lumia's case i believe it's a failure of the brand and ignorance of the people. How hard is it?! Do they spell 'Apple' as 'Apkle' or Samsung as 'SameSunk' ?

You seriously missing the point. Also, there is some thing for HARDWARE! Its not always the OS!


That's nothing to do worth brand value. People think of WP when you mention a Lumia because all Lumias are Windows Phones. If Nokia had put out Lumias with Android, it would be different.

Agreed.. Lumia brand has its own reputation in India

Well, add on the fact that most of the 'Nokia' priority stores who sells Lumia devices in India are still branded as NOKIA, not Microsoft. i'm just saying.

Shhhh! Don't break the illusion! Let's keep pretenting these phones aren't being sold in stores under a big "Nokia" banner.

I think thats what Microsoft is planning...cleverly that too...sell Microsoft Lumia products under the Nokia banner to spread enough awareness until they slowly transitition their retail arm completely as well... Also, Lumias sell just as much online as they do via retail stores if not more...so I dont think the Nokia banner has had a significant effect everytime...

You call that clever? //so I dont think the Nokia banner has had a significant effect everytime// Well, ask that to a Nokia Prority Dealer. You and me know the difference between a Nokia Lumia and a Microsoft Lumia. But there are many customers who don't read about phones. They just need a phone.

I have asked. The 535 is a bestseller for them and they have done their job to make sure people know everything is now Microsoft. I've seen how they explain things to the customer and they aren't discouraged...if you ask me people would only think the phones are now under a stronger company...
And yup..i think it is clever...if they transitioned everything to Microsoft as soon as possible ppl would be confused where the Nokia brand really disappeared to....they are moving slow and steady to ensure the new phone from MS sell along with other Nokia phones so that they are all recognized to be under the same brand....after all each of these phones are ultimately called Lumia even by the sales rep...people aren't that dumb; they can put together 2 and 2...

Trust me, in lots of countries especially developing ones Nokia's name was synonymous with good quality hardware and durability, and there devices sold like hotcakes. Had they adopted Android instead of Windows Phone, maybe they would have survived and may have even thrived today. But there were internal conflicts in the company as well, so we can't accurately determine what would have happened. The creation of Windows Phone and the introduction of extremely good quality budget devices really sparked up a reveloution and increased the competition for other OEMs and manufacturers of other phones and OSes, so Nokia adopting the Lumia or Windows Phone branding is good for us as consumers. For the company, Nokia, it was a terrible decision. Also lots of people think that the Lumia name still means Nokia, similar to how lots of people called Sony devices "Sony Erricson" instead of just Sony even after they split up.

No, for me Lumia is windows phone not Nokia.I really don't care about nokia cuz I hate their Symbian OS especially s40.

Agree but I like s40, hate s60. For me lumia is Windows phone & Microsoft

People are inclined to cheap. Not names.

Nope.. Nokia does matter. Here every shop owner still using Nokia name and banner to lure people. And customer also say nokia vala dikhao. Everything else is self understood.

5.7" display with 720x1280 resolution?! That's pathetic, isn't it?

I dunno, for a budget phone, why not? Windows looks just fine at 720P, imo. Regardless, it's all relative to price and other features, so too early to decide.

A budget phone with a 14 MP PureView camera ? 830 is like 450$ and it's only 10 MP :/ why to put a wonderful camera in a budget phone while it doesn't have other stuff ? They should reduce the mega pixels of the camera .. But not make it shitty like 1320s' cam and add NFC or wireless charging instead.

The 830 launched here in October for 390e, it's now around 250e everywhere. Sure, the original pricing sucked compared to what was offered, but this happens all the time, why would I ever get a Lumia during launch when I can get it for half the price 6 months later. I bet they are going to do it again with the 1330, launching at something ridiculous like 450e, or $499, or similar. And yeah, the same argument somewhat applies to other OEMs as well, but rarely do they drop the pricing as much.

I wish there were more phones with high-end CPUs and 720p displays. To me, 1080p is rather gimmicky on a phone, and it would be better for the battery.

Snapdragon 610...1.7gb.....10mp/3mp......325 dollars.

I have a 1020 and wish for 1080p in a furure 10x series

Well, it depends on the rest of the device. The 920 is a 4.5" device with a higher resolution (1280x768), but it was also a high-end release. The 5" 830 carries that 720p resolution, and remember that the Lumia 1320 was a 6" device with that 720p resolution as well. These are budget devices.

I think 720p is still great on the L830 though.

There are TVs with 720p and they are not that bad. Besides, a 72op resolution on a budget phone is quite good. 1080p would increase the price quite a lot.

Sure TVs are different in that they could upscale to 1080p if wanted but usually native resolution is better suited

The difference is distance. A TV looks fine at 720p because it is normally 10+ feet from your face. If you had to have a 720p TV up to your face all the time, you would notice the lower pixel density. However, I am fine at 720p with my TV because of my bad eyesight, as much as anything.

the 6" display of 1320 has 1280x720 and it's far from pathetic so no it is not

Yeah...expecting more from 1330. I own 1320 and I really feel the absence of a good cam and NFC. I hope they add it in 1330.

No way at the current price point. Maybe NFC but a pureview camera would probably make it $100 more expensive

4-inch display with 480x800 display. Call me old-fashioned, but I love it.

If they update wp7 to 10, there would be 10% phones with w10

Its impossible to update 7 to 8 and I am not even talking about 10.

I guess hardware limitation of the answer

Why? Htc hd2 runs wp8... And it was first win mobile 6.5

The installation process wouldn't be normal, people would have to go through risks to boot the OS and it may brick their devies. Also the hardware is weak to support running Windows Phone smoothly. The HD2 is more of a proof of concept kind of devices, it has been demoed to run virtually every version of Android as well.

It is hard to believe WP7 still has 10% market share at this point. I wonder if those users will upgrade or jump ship.

i have no intention of ever upgrading past windows 7.8, until they support hardware keyboards again. or if they support bluetooth keyboards. also having a working music and zune application makes it even better.

Ah, I get it, if they update wp8 to wp8.1, there would be 20% more phones with wp8.1, right? Oh wait...
DUH! some people simply won't update! just forget wp7, will you? Let it R.I.P.!

Get used to it. W.p 7 is dead

not to me. i actually like having a working music app with zune ftw.

zbox is better. I had a Samsung focus flash.

Look at the Lumia 520. Still the best phone out there.

I'm not sure about 'best' phone out there, but certainly most prevalent

That's what Daniel is saying.

I mean obviously. Out of the hundreds of millions of iPhones people are using, all of them are high end, because ALL iPhones are high-end.
​The fact that 520 and other budget phones are so prevalent is because... well, they're actually most of the lineup themselves. How many high-ends? In x2x series: 920, 925, 928, 1020. How many midrange to low end? 520, 505, 525, 620, 625, 720, 820, 822, etc... By basic probability it just goes to show that high-end WP devices won't dominate in WP space unless they're abundant as the Android high-end phones are...

It's not surprising, when all we've had release in the past year has been budget stuff from the Lumia line, beyond the international 930. Throw in that the best-selling devices for the lifetime of Windows PHone have been the budget ones, and this is 100% expected. Also, what's with the new article style? It's weird, and I'm not a fan.

"Also, what's with the new article style? It's weird, and I'm not a fan."

We wanted some weird that people wouldn't like.

I really enjoy the new format, was wndering when it was going to start rolling out more the last few months as you'd see it occasionally. Nice, clean, modern, and fonts! Good job guys.

Thanks! I should note it's not finalized, we still have some tweaking and adjustments. We're listening to user feedback here too.

Sweet! My only note would be keep the lefthand nav on articles link this when I select "view all" and just act as anchors that jump down the page to the corresponding heading. It would leave the article content more centered and avoid the large right handed empty area that feels a little weird when I select view all on my tablet.

i saw this type of new article style on android central and was very much impressed with it and knew it was just a matter of time we(windows central) got the same style too,i think this new style is way better for long articles as we dont need to scroll all the way down. I think this is the way to go forward and feel we should have a thread in forums about this new style about what people thnk.

FEEDBACK: I would note that scrolling down to read an article is more natural. Feels odd to have to click on arrows just to continue to read. Also scrolling makes it easier to go back and read a section rather than having to use the navigational indexes or arrows to go back.

You still can scroll, this simply allows the OPTION, to have a smaller load on larger articels. Or if you are mobile and worried about data, maybe only loading the sections of articles you actually care about. If you want to scroll, click the show all button and scroll away, that's what I do on desktop, but on certain phones and tablets prefer sectio by section.

As far as I can tell all data is downloaded when you load the article (just some of it is hidden depending on which slide you are viewing) so I don't think you are saving any data (I could be wrong). Also, the only way of knowing which section you are interested in is to download the whole thing which kind of makes it a moot point. Also, as it is you cannot scroll and have the slides as an option. It is backwrads. You have slides and as an option you can click view all and scroll. If this is the preferred format by writers I can live with it but I wish an option to always make these type of articles single page would be available to the few of us who prefer that option.

One click, "view all," back to scrolling :)

Or with a permanent option no need for any clicks. :) Or at least cookie based. I know this discussion is probably academic because you guys like this direction. Maybe time to finally install Greasemonkey and see if that will do the trick.

I like the previous formate better but, more importantly, whatever you do, never, ever, ever, break up an article into multiple pages. The recent trend of other websites doing that and forcing me to click 2-10 times (and therefore load up 2-10 new pages) just to read a full article is pretty much the worst thing that ever happened to the World Wide Web.

I woudl tend to agree. Hopefully at least on the app we can read the whole article on one go.

We've done something better than that behind the scenes. These slideshow posts don't actually refresh the page. Just the portion where the content is. So ads don't reload, neither does the header and all the other gubbins. But we give you the option to make it go away before you get to any of the article text.

I just wonder what the point of the style is. Does it load faster or something? It seems that there are more animations, which would make it slower, and the article seems segmented, which makes consuming the content slower. Just curious.

What is the point? is a very good and valid question. I can see this kind of style being somewhat useful when doing an article such as the one for the five tablets to buy for which it naturally makes some sense (I dislike having to click multiple times to read an articale so I am already biased in the 'single page' camp). For this one it does not make as much sense to me because it is not as natural to break the data presented into multple 'slides' or single page sections (because of the nature of what is being shown, I know Daniel will disagree with me which is the reason he used the format which is OK). I hope you guys add an option in our profile or something like that to always present this kind of article in a single page (as when 'View All' is clicked) so we don't have to click it every time. We are probably in the minority but it would be nice to have.

Believe it or not these posts actually load faster than the old style blog posts. Because there's less sidebar stuff, less ads. Slideshows won't be for every post, so don't worry. We have them for posts like this where it helps break up the content.

Now you guys should take the forum. Duh

I don't like clicking 5 times to read a whole article either. Not a fan of the slideshow thing. I'd rather just have it be in one list.

Doesn't matter to me as long as quality stays.

cant be 640...they cant start 40 series without completing the 30 series..1530 1330 1030 are missing...until they have those..entering the 40 series will be illogical unless they are skipping the 30series for those 3devices

Not skipping, wait for W10

That would severely hurt the W10 release. It would mean they have to sit and wait on a new 900-stores until after they put out the 1000, 1300, and 1500 devices. They would be screwing with mass market appeal to cover three niche markets. It's more likely they skip to the 1040/1340/1540 with these new devices. Heck, they might go to xx50 because it looks better, the multiple of five setup.

Did no one see the AT&T in the picture? They coming to U.S. !

Market share still isn't looking good against competators and ultimately that's what counts.

Of course. However, looking within the ecosystem is just as important for strategy and marketing. Knowing what is working, what is trending, and what is failing is super important to grow Windows.

Does anyone know the market share in India for WP and for Lumia? Does WP have already close to 10% market share? And what portion does Lumia devices represents of that?

That's what counts according to who?

Developers? Although, they would also care about the lack of high end users as those are usually willing to spend money on apps as well.

I have WP7.8 and WP8.1 :)

Hate to say it but if they don't step up their game a Galaxy S6 is going to be my next phone.

+1 Its high time for a flagship. Flagship >>>>> Marketing.

The Zune HD was a great player with terrible marketing behind it. For that, I disagree with you.

I sort of agree. Marketing isn't the biggest issue. Incredibly made high-end devices market themselves these days. It's too late for this now, but Microsoft should have made a flagship for GDR2 as well. Back when they used to have a flagship with Amber (920), Black (925, 1020), Cyan (930)... Every OS revision should have a flagship. I mean Samsung outs two flagships every year (S and Note), and they're doing fine. SMH @ 730, 830 not even making a noticeable dent in the worldwide marketshare. Tragique.

I think what MS strategy is correct although I am high-end user.

Nothing is holding them back from releasing multiple level of phones. I would have upgraded my 1020 by now, if they had a 1030 out.

Who cares about YOUR phone!
You want a galaxy 6 which is based on rumors cause nothing official is out yet.
You look like a blind trend follower.
Open your eyes.

I'm thinking along the same lines, the only thing holding me back is image quality. I think I'll still hold onto my 930 but get an iPhone as well. It's time I found out how bad the app gap is ;)

14 MP rear camera!!!
It can't be low end, it's midrange in my opinion

Pixel is not only thing in camera performance factors. Sensor and lens, aperture, and etc...

Pureview ticks all the points bro its going to be a mid range phone with high end camera with pricing around 830

1330 could bw the besr midrange lumia if priced 20,000 or 19000₹

"This concern over naming now seems to be nonsense, as the Lumia 535 is clearly doing very well in most markets where it has been introduced.Although the Nokia brand is dead for smartphones, the Lumia spirit clearly lives on with Microsoft. So far, the market has not negatively reflected upon this change." While I agree that the name change probably did not have much of an impact, it is of course hard to know what the counter factual would have been. :)

Counterfactual would have been the Lumia 535 tanking in sales. Instead, it seems to be doing very (very) well, racing to the top in many markets.

What I meant is that it is hard to know whether it would have sold less or (even) more (in particular in certain markets) had it still had Nokia branding. The important thing is of course that it's in any case selling quite well within the WP market slice.

I don't see why it's surprising that people buy Lumias even though they are not Nokia Lumia phones anymore. It doesn't matter what the box says. Even if the phone is named Lumia Cr@p, if it's actually good, then there is no reason not to buy it.

Phone sales rise and fall with the point of sale offering it to you or not. The market doesnt care what WC writes or what you think on Reddit about it. If you go into a shop and they tell them .. buy this nice android device or iphone than guess what..

Sure there are people that know absolutely nothing about phones, so they'll get that they are told to get at the store. But there are people that do some research before they buy a phone. These people don't care about the name of the phone, they care about the phone itself.

Hey is this where everybody starts crying about "flagships" even though they don't even really know what those are?

Hey can u tell me what flagships are? I honestly have no idea about them :(

It's the commanding vessel of a given fleet, much as Star Trek's starship USS Enterprise is usually referred as the flagship of Starfleet

Well, at this point, most current Windows phones, are low end budget phones for emerging markets. The U.S. market has one low-mid ranger and a couple low budget ones that are sold in blister packages in drug stores. Hardly exciting.

Excuse me! Nokia name matters for me :3 -_-

replace "we" by "I" and nobody cares about what you care ;)

I don't care, Microsoft name cares

I wanna upgrade from 520.. But first I wanna try w10 before buying another windows phone.

Well, add on the fact that most of the 'Nokia' priority stores who sells Lumia devices in India are still branded as NOKIA, not Microsoft. i'm just saying. :)

I asked the store from where I brought my 730, and they said that they don't know when that's happening.

Many people know, now Lumia is from Microsoft not from Nokia. I am also just saying

Seeing a lot more kids at my school with Lumias:)

Just tell them about Windows Central and the pros of a Lumia :)

I had the feeling they were here already

Nonsense, Daniel. This entire article is full of lies and deception. There have been absolutely zero sales of Windows Phones in India. I mean... People apparently worship Nokia like a religion and despite our attempts to tell them that the Nokia name isn't a big deal anymore, they insisted. I call BS. Remember "just wait until the Nokia name goes, sales will immediately drop because everyone loves Nokia and hates Microsoft"... Obviously

Don't let facts get in the way of your ranting. They just slow you down.

Does everyone really need to be told something is sarcasm?

Might be somewhere morning over Nokia. :P

I'm here. I just don't like to spoil the fun of Jas, while he parties over the decrease in WPs marketshare and the dropping of support from developers ever since Nokia left WP.

WP has grown faster than the rest of the smartphone market since Microsoft took control (30% vs. 26%), so market share has gone up. Plus, for someone who gets mad at US centric posters here, your "major apps are dropping" (I.e. 2) seems pretty US focused. Plus, I've learned to stop believing half of what you say I mean... Lets recap You on the WC article about Nokia's phone division being sold: "Europe isn't the US, Daniel, corporations can't do what they want. It will never pass." Then it did "Sales will drop since people won't be stupid enough to not realize that when the smartphone says Nokia, it'll really be Microsoft. These faux Microsoft phones will not sell." Then they did "well, ok, just wait until they say Microsoft... THEN sales will go down" Then they went up faster than they ever have. I'm starting to notice a pattern here...

1 - You can't blame me for thinking that Europe would be concerned with its economy. Of course, then the Commission didn't bother and what happened? Microsoft fired a ton of people and the Finnish government immediately regretted having allowed the deal. As I said they would. 2 - Overall sales have dropped. And the world's marketshare dropped too which means that Microsoft, although being able to sell more phones than in the previous year, wasn't able to make the growth follow the market growth. Which means even though they sold more phones, they didn't sell enough to avoid the decrease in marketshare. You can sell more and still have sales dropping. Because demand also increased and that increase wasn't in favour of Microsoft phones, on the contrary. Also, the news about India...yeah, focusing on shipped units when the 535 has a massive display problem which lead to tons of phones being replaced. 3 - It wasn't only US banks that dropped support. However, it's also not my fault that WC pretty much only focus on US and UK news. Then again, as usual over here, statistics are only valid when they can be twisted to paint a favourable picture for Microsoft. By the way...remember when our good old Daniel said Nokia wouldn't return to devices? And I said they would? And then not even a month later they released the N1? Yeah. Mark these words: Nokia will also return to phones. And when they do, then we shall see which phones sell faster ;)

You are the only reasonable person I've ever meet in here

Hahahahahah damn dude, I smoke this blunt for ya! Peace

What???????. Does their OS boot Nokia or Windows????

Dumb, this data is given by adduplex, not windows central. Why your butt hurts

I'm glad we're seeing MS label instead of Nokia. I'm actually looking to replace my broken L730 with L535, as I use the phone only for chatting and occasional surfing.

If u use your phone for chatting and occasional browsing, how did it break? o_O

Same here, I am waiting for a good Microsoft branded midrange phones to replace my 630

Brand name enough to buy phones.

Lumia phone can use fast lane nokia x features on Lumia phones.on windows 10 ?

We have Action Center? And with interactive notifications coming, I don't think that Fast Lane is necessary.

I'm too lazy to read. Did Windows phone grow in market share in India, or was this just about individual models growing within Windows phone market share itself?

Im too lazy to answer to your question. I'll prolly have sex with the next door mom.

It's not like when people by 535 those on 520 throw them away. They appear together, that is GROWTH Freind.

Daniel any news of Microsoft stopped the production of 730.. Because in most of the shops in India 730 is out of stock.. Retailers saying only small quantity coming... Even here I read in some thread some carriers stopped 735 in European countries... Anything true... Any information pls reply...i want to buy a 730 that's y...

730 is available @flipkart and amazon.in

Budget phones are only successful if they are growing overall WP share. Taking share from current models isn't a big deal imo

Taking share from current phones what do you mean????

Do you ever go to school?

Nokia brand is not dead. MSFT just does not have license for it (save feature phones). We will see new Nokia brand smartphones, just not by Microsoft Mobile.

The 1520 which I believe is the current champ seems to be missing? Or did I read that wrong?

I'd be surprised if they started the x40 phones before Windows 10 launches. Synergy and whatnot, yah know? Maybe they'll call it a 639? Then again, I don't know why they continue to put out MORE varients of their dozen phone lineup. I know they're not all in every region, but confusing nonetheless.

Whenever I see windows 10 in the article, I get excited thinking its about TP

It appears there is a push to 5" or better screens across all resolutions. I think it's interesting that at the budget sector that Microsoft has been able to keep the price point competitive. With that being said, there is hope that the follow up to the 1020 will have a larger screen.

I prefer Microsoft over Nokia branding, but I don't care having any of them, I just need some more apps and I'll be 100% satisfied with windows phones! Windows should be first if you ask me(with windows 10),I can't wait to see Microsoft's OS as a "big player"!

Why does asphalt 8 lag in MS lumia 535 but not in Nokia lumia 520,considering RAM?Is it that Microsoft cannot create better phones than Nokia in terms of hardware?

Asphalt 8 lags on Lumia 520

Wtf it lags on Lumia 520 too.

Asphalt 8 runs buttery smooth on the Lumia 530. I guess the higher resolution of the screen on the Lumia 535 is increasing the burden on the processor.

Because, it has sd200 processor

Hell even the Nokia Lumia 830 lags

Interesting, I imagine the success of the 535 is that the device is a significant upgrade from the 520 and the fact it has a 5mp ffc is a winner for the selfie-addicts :P. Not to mention it is actually priced cheaper than the 520 in certain regions / stores.

What they need is a flagship phone released everywhere, and for every network. It's the only way to make any dent on iPhones and Galaxies.

I want to see the McLaren resurrected

Give it a revive or take it to the Pokemon Center

Proud owner of lumia 535 from Pakistan and waiting for wp 10

1330 they reduced the screen size

None of you are experts. None of you are "market analysts". Please stop, stfu and accept the numbers for what they are.

can i ask, i'm after a new widows phone, my nokia 520has broken....anyway which should i go for?? 635 or 535?? i like the idea of the 5 inch screen, front camera and 1gb ram on the 535 but the 4g on the 635 sounds great. can anyone tell me how good the 535 is??.

I used both of them hands on, I would advice to get 635. Also 635 with 1gb ram coming out, try to get that if possible :)

Will be funny when Nokia branded lumias and Microsoft branded lumias are side by side in stores.

Hey Daniel, I bet a lot of us, those owning aging high end Lumias, will jump ship and buy the latest high end Microsoft Lumia smartphone when it hits the stores later this year. And if that happens, Microsoft would have a great headline : 5 Million Microsoft Lumia 1530 (or 1030) sold in a week. Nice!!!

If they would just release a single flagship phone, or maybe (2), with different size / camera configurations, with multi-band LTE support, dual sim, world wide release, same day, multi carrier, no exclusive. Samsung and Apple are able to do it, why cant Microsoft Mobile, formerly Nokia. Its what they are currently doign wrong - too many versions of the same thing, nothing distinguising anything, other than a number. Its confusing as hell, and quite frankly is probably a good reason people are not getting Windows Phones. I have 4 or 5 friends that are interested, they recently got Surface Pro 3, and want to buy into the MS ecosystem, but what is out there for them to buy - 1520, over a year old, Lumia Icon / 930.....well, Verizon has stopped selling the Icon, and 930 is overseas only, 1020 - great camera, but 2 years old. Get your $hit together Microsoft, and release a flagship already. I told my friend to get the HTC One with WP on it, but he didnt want the crappy camera, he wants a Lumia Camera (pureview). They are about to get Iphone 6, if MS doesnt release something soon.

Samsung has a bunch of blackphones as well. I only 'owned' a Samsung Galaxy Y (super low end way back in 2012. And I never bought one for myself.
As for the new Microsoft Lumia high end device, well, wait longer. I bet it will arrive in time for Windows 10, which is later this year. My 1520 got cracks at the back just below the camera and another one on the usb slot. And this yellow biggie phone's screen has been smashed once and I did replace it. Then again, ill hhold on to this bright and attractive beauty until a successor or a Surface phone (metal/aluminum cover) surfaces the market this year. Patience. Yeah, we Windows Phone users are highly known for that. Hehehe

I've been using my 920 for over two years now. I love it, but it's starting to show its age. Expecting users to wait three years between smartphone upgrades is just a bad idea. I agree with you that patience is sometimes needed, but there is a limit. Three years is an eternity in the smartphone market.

"Although the Nokia brand is dead for smartphones" Yeah, we´ll see about that in a couple of years.

Yeah you will see that name again after 10 years.

Yeah, in the "other" section of Android OEMs that all collectively have 1% market share

I am talking about Nokia not Microsoft.

I promise you, it won't be nearly that long.

You meant 10 months. Because, in case you don't know, the non-competition deal with Microsoft ends 31st December 2015.

If won't even be that long.

It's very good to see the Lumia brand staying strong!

Touch sensitivity still an issue on my Lumia 535 !

Phantom touch is still my issue on Lumia 1520 so.

And what a downer of an event that will be. Nothing but lame toy phones, nothing impressive. Certainly no flagship.

About to get Lumia 535 when they have fixed touch issues. Now I'm sticking with Lumia 520 my second windowsphone & second smartphone. :)

Yea they are gaining market share within the 3%

A 5" 720p phone that isn't $500 at release might get better sales in the US. The Moto-G has the US market sown up in the value segment and is the phone to target. Microsoft need to price to attack that, else non-iPhone users will continue buying Android devices.

I wish Microsoft would make a budget Lumia with front facing stereo speakers, that feature alone made to 2014 Moto G kind of popular.

This 5" 720p 10mp/3mp 1.5gbram....1.7ghz...325dollars.....

I want windows 10 in my 720, please help me

A Lumia 1530.3 could be nice !!! Its cool to see the indestructible 920 still big in the worldwide market, i should kept mine !!

And there are people here still waiting for a true flagship, real 920 predecessor...

I think you mean "successor."

Really should make one or two high end phones

Guys
Why not like Android

Moto g nice phone are like Moto

MS is a clever bitch... Getting thousands of free testers... Reducing their workload... Though good for us as we can help shape the OS... Still MS is the one who's benefited more....afterall it's just a business for them... I though miss the emotions pf company with ppl which ex-nokians used to do.... Still doing with Jolla... :)

Is Microsoft flooding the market with Lumia? I think +720

Where's DJCBS at? I'm sure he'd love to chime in a baseless argument on how Microsoft will never be a successful mobile brand by removing the Nokia name Posted via the Windows Central App for Android

WP marketshare has dropped ever since Nokia left, along with many developers, including major companies. I rest my case.

All I would like to see is a windows phone that comes with a digitizer supported stylus, like the Galaxy Note line does. Using OneNote on that thing would be amazing.

No surprises, as low ened devices is what MS focussed on selling.

Will windows release 10 for Lumia 520

http://windowscentral.com/commenting-guidelines

Microsoft lumia advertisement rocks here in India. it rins everytime during ICC cricket world cup matches.

Low end phones continue to grab market share because they are the only products being offered. No high end devices, and when flagship devices are offered, they are not easily available (carrier exclusivity & limited country release, not available in Canada, etc).

I am somewhat fascinated by how Microsoft seems to be obssessed with itterating their cheap phones. The Lumia 4XX, 5XX, and 6XX seem to get a new variant almost quarterly with tiny tweaks to the phone itself that make no sense for anyone to actually "upgrade" to the newest version of the low end series unless you picke dup one of the originals. Maybe if Microsoft spent less time iterrating their low end phones and more time focusing on a few specific product lines Windows Phone might have more traction. Instead of a 4XX, 5XX, 6XX, 7XX, 8XX, 9XX, and 1XXX cut it down to 3 or 4 models and make those incredibly great devices rather than iterrate 7 models making each version obslete every 6-10 months. I understand that one of the target markets for Microsoft is developing nations and not all the Lumia devices are availabe in the US, GB, Europe, etc... but it seems crazy to have so many variants. I think Apple has a smarter approach in making the previous generatation or 2 the "entry level" devices for iOS rather than designing phones specifically for the low end (i.e. the iPhone 5C which wasn't exactly a roaring success). Perhaps, this strategy is only for the major markets and you still have 2-3 variants for developing nations but this still seems better focused than scatter shotting hardware all over the board.

One of the main reason no high end phone since the 920 has any market share is because no high end phone since the 920 has been available at the same time in all markets backed with a significant ad campaign. The 920 series would have been even more popluar in the US if they would have released it on Verizon, Sprint & T-mobile the same time as it was on AT&T. Microsoft & former Nokia biggest problem for high end phones & all their phones in general has & will always be getting the same exact phone on all carriers worldwide at the same time with a big ad campaign to support it. There are way too many different models currently for the average consumer to sift through. They will never gain significant market share until they have a signle phone that everyone can get on any carrier, just like the Iphone, HTC One, LG G, Experia Z or the GS. They need a high end phone with a simple name everyone can remeber easily after seeing a ad and can get it no matter where they live or what carrier they have, period! The current Name with number scheme is terrible. The Lumia line is pretty much associated with low end budget windows phone now. They need new name for the halo phone that not everyone can buy but acts as a feeder to the other Lumia phones. Sorry for the rant, just had to get that off my chest...

I'm glad MS is making progress, and I totally understand them positioning themselves in the low-end market. I'm sure these phones are fine for their target audience. However, there is another target audience - admittedly smaller - that really, really wants high end superphones. I fall into that category. I've been really happy with my L920, but it's starting to show its age now. I want an upgrade - not surprising after almost 2 1/2 years of rocking this phone. Right now, I don't have any really good Lumia choices. The L930 and L820 both feel like sidesteps to me. If MS released an L1030 tomorrow, I'd be all set and they'd retain a customer for another two years. As it is, I think I can hold out another six months before I have to upgrade. If there isn't a suitable Windows hero phone by that point, then I'll have to go to Android. I don't want to, but if MS is abandoning the market segment that I fall into, then I really have no choice. That would really bum me out because I've been championing WP since my Focus, which I dearly loved.

My guess:
- Lumia 635 (refresh); - Lumia 1230; - Lumia 1330.

I want to buy the Microsoft brand 1080 screen resolution replacement for the Nokia lumia 1020 41 pixel camera smart phone, if verizon had had a version of it i would have bought that instead of the Nokia lumia 928. I hope that Microsoft does make this replacement 1020 41 mega pixel smart phone a cross Carrier smart phone so Verizon can sell it as well as AT & T, or T Mobile. A lot of folks want a Microsoft brand replacement for the Nokia lumia 1520. the new smart phones mentioned are n0t Flagships because they have no 1080 screens and are not equal to the Nokia lumia 1020 o1520 Damn Microsoft at least give us an updated version of a Microsoft brand replacement for the Nokia Lemia 1020 with it's 41 megapixel camera. All Microsoft would have to do is keep the same case but put 1080 screen on it and people would buy it. if they make a microsoft brand 41 pixel Windows smart phone with a 5.7 inch 1080 screen People would kill for that smart phone

So I get the low end device push = increase in market share. It's time to get the rest of the business right. Remember that low end users will convert to high end users. Plus, there are already a number of high end users on the ICON, 1020, and 1520 looking for bigger and better. MY CONTRACT has been expired for 4 months now and there are no Flagship high end devices to upgrade to. Okay, I get the bad timing with WM10 right around the corner, but Microsoft needs to start baking some high end cookies. Even a few "concept devices" at Congress in Spain would be nice. MS needs to build and support a half dozen devices and have them at all carriers. (Much like Apple.) 2 or 3 low end, a 1020 replacement, a Phablet, and ICON replacement. They need to have these devices available at all major US carriers. (No more exclusive nonsense.) AND, Microsoft needs to elimiate the carrier from the OS update process. I think that these are common concerns and challanges that all of us who have been around the Windows Phones for a few years now have at the top of our list for MS to address.

I think the main thing that can Help windows smart phones is A "Blue Stacks" App. All full Windows 8/8. computers can run this app to access and use Android apps. if there were a Version of this app for Windows smart phones then Android apps would be on Windows smart phones making them have all the apps they do not have that Android.has. Now when Windows smart phone go to Windows 10 OS if there is a AN MS UNIVERSAL "Blue stacks" app for the Windows desktop/Laptop/Tablet then it should run on Windows smart phones because that is what UNIVERSAL APPS IS ALL ABOUT. Maybe the Bluestacks app develpoers will make a Universal app version of their app specifically for Windows smart phones to close the APPS GAP FOREVER !

I haven't seen a flagship in a year.

I am happy to see market growth anywhere with WP. but as I read the specs on these types of mid-range phones, the great majority won't be able to utilize "hello Cortana" if it requires 800+ snapdragon (from what I've read). I myself am looking forward to an upgrade soon and the ability to enable "hello cortana" is a big factor. Without that feature i can just stick to my rock solid L928 on denim. Let's hope Verizon will deliver. These phones are pretty decent other than that.

The"800 x 480 - 4 inch" seems quite close to the Lumia 620. Lol.

"Nokia brand is dead for smartphones"
Aaaaaaaaa!

In my opinion lumia 640 should carry specs sheet as follows
1. 4.7/5 inch qHD display with 540 x 960 pixel resolution.
2. Dual SIM with LTE connectivity
3. 5 MP rear camera with auto focus and led flash, 2MP front camera
4. 1GB RAM, 8GB internal memory with microSD card expansion
5. Snapdragon 400 quad core processor This could be the good upgrade for lumia 630/635 model. Posted via the Windows Central App for Android

Hallelujah!!!!! Some new phones to possibly stop me from having to get a 930 or 830 come upgrade time.

Lumia 535 project my screen is not working, when using a USB cable. Ms please try and fix it.

Why can't Microsoft not just release a 1020 with better specs? Is that so hard?? I really hope they mention something about a 1020/1520 successor otherwise I have to get icrap or crapsung!