We built an AMD Ryzen 9-powered gaming PC with the NZXT H1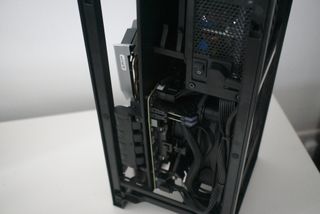 (Image credit: Rich Edmonds / Windows Central)
The usual method of building a gaming rig includes a mid or full tower case, but it's entirely possible to put together an equally capable machine with a compact ITX case. The H1 from NZXT not only looks the part, but can handle the heat output of a 12-core CPU and power-hungry GPU.
Image 1 of 3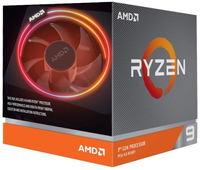 (opens in new tab)
AMD Ryzen 9 3900X (opens in new tab)

CPU

This CPU is likely going to be overkill for most builds, but if you want to do other tasks like video editing or streaming, the 12 cores and 24 threads can really lend a hand.

(opens in new tab)
Corsair Vengeance 32GB Kit (opens in new tab)

RAM

This 32GB kit from Corsair rocks two 16GB 3,000MHz modules with considerably good speeds. Because we're using a Mini-ITX motherboard, fetching a kit with two high capacity RAM sticks is a must.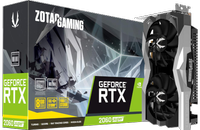 (opens in new tab)
Zotac RTX 2060 Super Mini (opens in new tab)

GPU

Zotac's RTX 2060 Super Mini is perfect for 1440p gaming with settings turned up in a variety of games. GTA V, The Witcher 3, Stellaris, PUBG, everything looks great.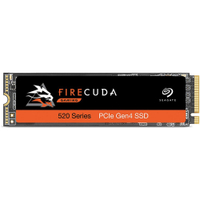 (opens in new tab)
Seagate FireCuda 520 NVMe (opens in new tab)

SSD

The Seagate FireCuda 520 is an impressive NVMe SSD, rocking solid speeds, an aggressive price, and a compelling warranty. With transfer speeds of up to 5,000MB/s, it's ideal for an OS and game library drive.
Building a compact gaming PC
Packing all this into such a small chassis is impressive, but so too are the thermal readings and noise. Because the H1 only uses a single 140mm fan for the AIO cooler, you don't hear much when using the PC for various tasks, but gaming can push considerable heat through the chassis.
The AMD Ryzen 9 3900X (opens in new tab) can handle even more demanding tasks, and the RTX 2060 Super (opens in new tab) is first-class for 1080p and 1440p gaming. The H1 allows you to configure your desk any way you want and it looks smart enough to be shown off to those who won't believe what's contained inside.
This is one build I wouldn't mind having as a main rig.