Analysis - Nokia progressing through challenging transition with Windows Phone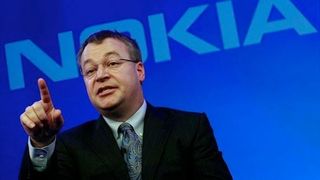 Today Nokia revealed its interim financial results for Q2 2012. Nothing too shocking, really. Keep in mind that this is a company that was once the largest phone manufacturer in the world, driven by Symbian and feature phones. Nokia now has to find its place in the smartphone market, and this position will really depend upon the market success of Microsoft's Windows Phone platform.
With that in mind, Nokia shipped 4 million Lumia phones during Q2. It may seem like a drop in the bucket compared to iPhone or Samsung (Android) numbers, but when you compare it against RIM's latest quarter (the shipped 7.8 million BlackBerry phones), it shows some forward momentum.
Overall, Nokia sold 73 million phones. That's 69 million non-Lumia phones. The company's huge challenge is to hang onto the low end of the feature phone market (under attack from Android) while also converting many of its Symbian smartphone users onto Nokia-branded Windows Phone products in the future. It's a tall order, but Nokia has a pretty good fighting chance...
In terms of financial results, Nokia Corporation did 7.5 billion EUR in net sales, including the Nokia Siemens infrastructure division. 4 billion EUR came from devices and services. The operating margin for this device & service business stands at negative 9.1%, which is obviously something Nokia hopes to change as it cuts costs and restructures its business.
Cash-wise, Nokia is in pretty good shape. They've got 4.2 billion EUR in net cash and, while not publishing a full cash flow statement yet, appear to be holding onto that number. They're losing money on hardware sales but they are getting a juicy quarterly payment from Microsoft to the tune of $250 million (196 million EUR), and they also get an annual minimum software royalty payment that comes pretty close to this level.
Nokia's disclosure says:
Given that Nokia is the largest (and some might say only serious) supporter of Windows Phone, Microsoft's future in mobile depends upon the success of Nokia. Hence the platform support payments.
Q3 is not going to be pretty. Nokia said to expect continued losses in the hardware business, and a transition period in advance of the release of Windows 8. The parallels to RIM here are very strong. Nokia will see weakening demand for Symbian, and even the existing Lumia phones (non-upgradeable to Windows 8), just as RIM will see weakening demand for BlackBerry 7. Both firms are racing to get their next platforms out, running a brand new operating system intended to carry them through the next decade of mobile computing.
The good news for Nokia is they've got cash, they are aggressively restructuring to avoid bleeding cash, and they have huge financial support from Microsoft as the company goes through the biggest transition of its existence.
As of this writing, Nokia's stock is up 15% to $1.80 a share and had hit a high of $1.96. That contrasts with the low of a $1.63 a few days ago meaning the market seems to be responding well to the news today.
(Chris Umiastowski is a contributing writer to the Mobile Nation network. You can see the rest of his posts here at AndroidCentral, iMore and Crackberry.)
Get the Windows Central Newsletter
All the latest news, reviews, and guides for Windows and Xbox diehards.