In-app purchases generated 55% of developer revenue in Windows Stores for Q1 2015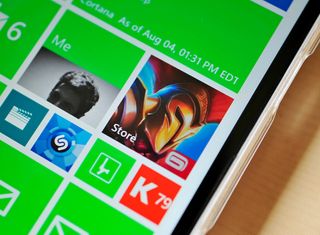 An update by Microsoft on current trends in app downloads from the Windows Phone Store and the Windows Store showed that in-app purchase are now taking up 55% of all revenue taken in by app developers from those storefronts.
The new numbers, which cover the January to March 2015 quarter, show that in-app purchases are becoming more important for developers than getting revenue from paid apps. Microsoft stated:
The US is still the biggest market for both Windows 8.1 and Windows Phone apps, However, Microsoft noted that there was a sizable increase in Windows Phone app downloads in the past quarter from India, Brazil and Vietnam. That's in part due to the recently launched option of carrier billing to pay for apps and in-app transactions. Microsoft stated:
80% of all Windows Phone Store app downloads come from Windows Phone 8.1, with 93% of Windows Store downloads are for Windows 8.1 devices, according to Microsoft. 68% of all Windows Phone app downloads are to low-memory devices, which are defined as 256MB or less of RAM for Windows 7.x phones and 512MB or lower for Windows Phone 8.x devices.
Not surprisingly, Games is the most popular app category in both stores, while ones in the Social category have the highest ratio of downloads per app, although Microsoft notes that the Photos catagory is a close second in the Windows Phone Store.
Source: Microsoft
A platform that has most of its customers in the low end side usually means less incentive for developers to make quality applications because they know barely anyone will pay. However this seems to not be the case with Windows Phone, with over 80% of the revenue coming from Windows Phone...nice! I wonder how these stats compare to Android and iOS though.

Look android and ios has different story. Ok suppose ios and android have greater market share but this is not the case because wp is not in that case. However ios appstore is different and wp is great. ( this is how I had written in my history paper of board exam and I passed).

Clearly it was a history paper and not English ;p

Of course . I could never pass in English paper in that way.

Carrier billing also makes sense , like I don't have a bank account or PayPal , but I can buy using my SIM card balance which is cool

Where are you getting the idea that most apps in the Windows store are quality applications❓
........
Not sure if you mean that, but that's how your post reads... This article is nothing extraordinary, and nothing to get excited about..

Quality apps?
Check out this app and other 20+apps by this guy .
http://www.windowsphone.com/en-us/store/app/e-paper/ca83d315-2cb0-4890-b...

Wow❗ $175.00 smakarooos... They must be hoping someone's kid clicks on that.

Wellllllll, we don't want a Apple store....

That app developer has gone bonkers!

IIRC, a few years back one WP user used 2 times as much on apps as an Android user, but it was 6 times for iOS users (no wonder devs target the platform). edit: should point out that that was before all the low-end phones

Interesting.... I think I remember reading that.

Meantime MS for half of year (or more) cannot fix annoying marketplace bug. In-app purchases sometimes disappears, you have to validate them again and again. Good job, MS. But most interesting how this common bug silencing by any WP fan site.

Makes sense, I probably should have done that. I have a free app with ads that's been downloaded over 200 times and haven't seen a dime yet.

App is called: Hot Spot Miami

I have over 11,000 downloads and haven't seen a dime (besides MSFT perks). I'm really close to the first threshold, though.

Wow, I guess that explains it right there, either charge for your app or create in-app purchases if you want to make a profit

What happens after the first threshhold

You have to hit thresholds for them write you a check. Even though my app has made a small bit of money, it hasn't been enough to cash out for the first time.

You are lucky: I have two apps (2 simple games without add) and I have seen 12 downloads (not 200!!!)

Kinda copy/paste of what they said before for operator billing

Off subject but does anyone know if MHL usb to hdmi will work for the Dell Venue Pro 8?

Every time I see "off topic but", I think of "I'm not racist, but...". Bro, we have forums (;

Greatt job, give this motherfucker a cookie!

I am going to say, long answer yes, with an 's', short answer, no... With an 'o'...

We're all going to hell. Never bought a single bloody energy. F2P is the worst thing that met gaming business..

Which is funny, because every time I see an app priced to make a profit, say anything above a buck or two, people complain about it being too expensive...

You mean Freemium? Free to play is not a bad thing. The bad games are those that you can't play unless you pay.

I'll admit. Worked on me a few times. Lol. More levels!!!

Sad news. I like the "you buy, you own" way.

Where are the real, solid, numbers❓❓❓
......
Can't ever get total, factual, numbers with WP.

I just want Microsoft to list how many times an app or game has been downloaded. I understand why they don't, but it sucks that they don't.

The only thing we can go by is user reviews.... I just wonder, on average, what percentage of people actually submit reviews... That would help a lot to know that...

Android shows app reviews and downloads. You can get a percentage from there ...then apply that to an app that is the same on windows.

Why would we apply that to Windows❓

I have found (as a dev) that it depends quite a bit on the push being done from the app. Initially, I placed a "review" button in the About screen and got 'N' number of reviews. Then I showed the About screen at the begining when the app is opened, and got 3xN number of reviews. Then I placed a reminder message after lets say 1 week of use of the app, and got 5xN number of reviews. So people will do it if its kind of put it in their faces. On the other hand, I did not wanter to 'pester' the user, as many apps do since that is super anoying. I think I found an ok balance.

None of the other platforms do it, but we demand it from Microsoft? An analytics company released some data that 40% of the apps on iOS have never been downloaded once. Apple does not release the number of apps that have never been downloaded, they just say "we have 1 million!!!!" Which just shows that the number of apps doesn't mean jack if nobody actually downloads them.

What about Android? They show at least if an app has archived a certain amount of downloads

Because Google's not scared... MS is a scared a$$ company...

Maybe you should use an Android phone before spewing garbage from your mouth eh?

WTH are you talking about❓

Lost will to reply... Deleted my original comment.

Lol... I see it in my email.

Trying to do all the right things according to these Microsoft reports on my new unique app: My Memories Interactive Slideshow we'll see if it pays off. I've already got the universal app and have mutliple languages supported on the Windows Phone version. Looks like I need to add a few more languages to support though. I guess the success of the app will just depend on one thing... is the app good enough for people to pay for the IAPs? I hope so! By the way, is Windows Central still doing the App Spotlight features? I haven't seen any in awhile. I posted my app in the developers forum... could really use some publicity! :)

Looks like a nice app. Already downloaded and running. :)

Cool! Working on an update now. Adding ability to manually select folders or individual images... as well as some bug fixes. Plus I just added a few languages to my to-do list. Hopefully Google Translate is good enough! I haven't had any complaints about the other languages yet.

I find the translations on Bing translate better.

Thanks for the tip 2uiam!

If you're in need of a German translation I'd be more than happy to help.

Thanks CaptainAnywho. I've got a German translation, but it may not be very good. If you get the chance, please check out the app and let me know if there are better words/phrases to use. Just use the button on the about section in the settings page to send me an email. Thanks!

This app is cool... I wonder what it could evolve into... 5 Stars❗ Thanks.
........
I will tip WC..

Thanks rodneyej! I appreciate the feedback and the tip to WC! Thanks!

Devs, take notice: Brazil is a huge opportunity for you all!!

Indeed. Translated my app to Portuguese Brazil :-)

Just translated my app to Portuguese Brazil today! It's been approved... just waiting for it to show up as an update in the store. If you don't mind, please check out my app and let me know if there are better words/phrases to use since I just used Google Translate :) My Memories Interactive Slideshow

Well then MS, lets make more cheap phones at the dollar level...

I remember buying my first app on WP7. Weave. I was new to the smartphone thingie. Browsed around similar apps but bought Weave at like 15-20 bucks or something. At least. I remember thinking "well, a bit hefty". Anyway. Well worth it. Games then. I don't play much games. I use my console and computers for that. Wish there was some premium companion apps out there though. That I would pay for. And my favorite websites to be fast, well coded and ad free. And a good fb app. And a hbo app. And a (good) viaplay app, a better Netflix app... And an app that tracked all my hbo, Netflix, and viaplay history and future. There is a ton of stuff I would pay for. But most developers can't or won't make it. That sucks. Oh. Btw. Is there an alarm clock app that can play radio? Or start a Spotify or mixradio playlist? That would be nice. Suggestions?

It was 2.99 or 4.99, or5.99 back then Posted via the Windows Central App for Android

To support the developer, I'm ok with annual fee to continue using the app especially weather apps or other quality apps. It doesn't make sense to pay once while the developer continue to improve the apps and make no extra money. What is .99c or 2.99 annually anyway?

If there are yearly subscriptions expect an exodus. Why pay for a service that is free on both IOS and Android? It's not my fault the platform isn't growing.

Really there are pros and cons to that model. The bad is that people just instinctively cringe when a subscription is put in their faces. Instead of charging customers $1/year, I would rather pay $4.99 to own the app free and clear. That's a guaranteed five years the dev might not have gotten otherwise. The good is of course is that with an annual subscription, the dev will be forced to keep maintaining and updating the app to incentivize customers to keep their subscription whereas as an dev that charges all the money upfront could abandon the app after they stop seeing an influx of new customers.

Makes sense since most of the sales are of low-end devices. That said, I bet sales per smartphone are still higher for the higher end model. Hunkers back to the chicken and egg problem. Higher end phones need better quality apps and better quality apps require more high end phones. What this means is that there is a critical need to push higher end phones into the market. Or you can forget about ever getting those big names on board. They really dropped the ball here after the 920 launch. Hopefully, they pick it up and actually start pushing a flagship here.

The 925 was a great follow up to the 920. I love my phone.

What 920 had going for it was a global roll out. 925 didn't have that...they took a page out of the Blackberry playbook for that. Obviously didn't go well.

Brazil and Viet Nam roughly equal population of the US

Really? And why apps support are still so poor on Windows Phones?? And please, fix that windows phones store! Searching for apps is a pain in the butt. All unrelated results are being thrown to the users.

The search problem is partly the dev's fault. The dev supplies 5 keywords that can be used as a match in the search. But they can be unrelated to the app, and often are. E.g., a weather app might have 'tiles' or 'music' as a keyword. So if you search for one of these, you will get the weather app.

Why not return applications like Snapseed or Eyeem ??? Win.phone of great cameras , and these are missing here .... I wrote a mail to Eyeem but written off that do not intend to return to WP Store . Why ? I do not understand .

The paradox is that WP has a great camera in the phone , but mentioned apk . there are missing ....

"State Bank Anywhere" for Windows Phone http://www.windowsphone.com/s?appid=19ac38a1-b206-460a-b22b-e1a94fce91a6

Just goes to show that you can never underestimate the power of stupid people in large groups. IAPs? Really? Good on the developers for getting people to buy into this business model but we'll never be a part of it. We just have to shake our head.....

I do indeed hope that Microsoft gets more developers to make apps for Windows touch screen devices. a lot of People have not bought Windows smart phones and tablets because of lack of apps. I hope that Microsoft gets their folks to have a better approach to persuade developrers to make more Apps. One thing for sure with Microsoft's new "Windows Apps' designer can make one app that with a few modifactions can work on more than one Microsoft Windows 10 device. this will be a big factor in getting more apps on Windows 10 devices. I wish Microsoft the best for their hard work on this.

This is good news. Dollar amounts not needed, this simply shows devs that apps that are free still garner purchases from users. They are painting the picture that WP is worth their while. Everyone complaining about this info must not what developers on this platform. I'd understand developers complaining about lack of info, but come on... Let MS spin it in the best light possible. I'm sure devs might get more info at BUILD anyways, for the layman, we get this info here packaged for positivity.

I do appreciate getting a basic service for free and then extending the functionality of an app, sometimes a la carte, through IAP. It's been useful to me as a customer--similar but different to the trial model, which is also a good idea but not ideal for every situation.

This sucks. I still prefer the old-fashioned model, pay up-front, pay once.
Windows Central Newsletter
Thank you for signing up to Windows Central. You will receive a verification email shortly.
There was a problem. Please refresh the page and try again.