App Update Roundup: Asphalt 8 and Nokia Storyteller receive bug fixes, while AppQuiz gets more levels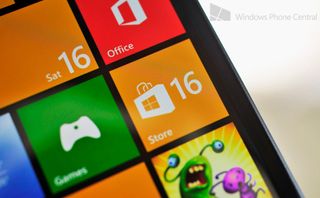 We're half way through the week and while there are still numerous stories to break before the week ends, not to mention our own Windows 8 app and more, we've got an app update roundup for you all. Today we'll be covering Asphalt 8: Airborne from Gameloft, Nokia's Storyteller and AppQuiz. Head on past the break to see what's new.
Asphalt 8: Airborne 1.0.0.2
Asphalt is a popular series of racing titles available cross-platform, including both Windows 8 and Windows Phone 8. The latest instalment is one of the most intense and action-packed racing games you can download on Windows Phone and today we're looking at an minor update.
We're not entirely sure what's included in this latest release, but since it's a minor bump to 1.0.0.2, we'll assume there are bug fixes and performance improvements. It's well worth downloading if you haven't already got the game installed.
You can download Asphalt 8: Airborne from the Windows Phone Store for free.
Nokia Storyteller Beta 1.8.1.10
​This awesome app from Nokia sorts through all your photos and automatically arranges them, using HERE services for data and categorisation. There's nothing worse than a messy album of galleries and Storyteller helps make this an issue of the past.
The app has been bumped to 1.8.1.10 and since there's no official announcement or changelog, we'll again have to go with minor fixes and improvements. Be sure to let us know in the comments should you notice anything new since updating.
Own a Lumia Windows Phone? Grab the Storyteller app from the Nokia Collection (Nokia Lumia Amber update required).
AppQuiz 1.2
Love your Windows Phone and all the apps installed that you use on a daily basis? If so, why not put your Windows Phone app knowledge to the test with AppQuiz? This sweet little title requires players to use letters available on-screen to work out the title of the disguised app icon (even Windows Phone Central is included). You can even find new apps you may not have been aware existed, making it a rather unique concept.
Version 1.2 adds the following:
100 new GREAT levels!
Fixed bug in level 26
Fixed bug in level 40
Fetch AppQuiz from the Windows Phone Store for free.
Thanks to everyone who tipped us on these updates!
Windows Central Newsletter
Get the best of Windows Central in your inbox, every day!
Rich Edmonds was formerly a Senior Editor of PC hardware at Windows Central, covering everything related to PC components and NAS. He's been involved in technology for more than a decade and knows a thing or two about the magic inside a PC chassis. You can follow him on Twitter at @RichEdmonds.
If you want to update your game you will need again an extra 820mb space Jeeeesus

Haha! Had to delete the game then reinstall it.

Yes but isn't a smart solution they should change that on the next update

i have 1gb temporary files in my storage check ,it won't clear it ,what should i do ? pls help

Same here man, around 800mb.
Last time it cleared after the installation, but this time it doesn't seem to go away.
EDIT: Now it's gone! Phew :)

Actually u can uninstall asphalt 8 download it from ur pc and then transfer it....

Only if your device has SD card. Otherwise, it doesn't work that way.

Time to reinstall asphalt again lol. Only 1.5 gb left :/ I need option to install apps on sd card asap!

I know that feel bro :c I downloaded it last week xD

exactly same problem.. all my saves goes..

Save data is not a problem, you can always sync cloud saves, but reinstalling games with every update is annoying. :(

Your saves won't go anywhere.
In the beginning it asks whether you want to start fresh or continue from last saved.

I have almost 3 Gb free, but it still wont let me install the game :(

me too,i have 2.6 gb free space but it won't update,says no free space.....why is this ?MICROSOFT do something about this problem,i had installed also dungeon hunter 4 but i deleted it beacuse i couldn't update it (no space) ,now again i need to delete asphalt 8 and install it again and i have enought space 2.6gb ?

Is cloud save available for A8?..

I tried to download that Asphalt 8 update and ran out of space completely on my 1520

What's the ice cream app (app nr. 2) in that game?

I have Lumia black but I am not able to download story teller app

Me too :(. I'm guessing you have a Lumia 520 in India as well...

Same here. Is it available for all Windows Phones?

I downloaded this update in my pc and transferred it in my phone sd but when i try to install,store error message appear with error code 80070057,plz help me anybody

I can't download stroy teller and refocus on my Lumia 520...is it due to low RAM ?

I update Story Teller and all my album names are messed up!

Mine too guess this is the update we should all hold out for!

Would love Story Teller but T-Mobile has seen fit to hold off in the Black update for the 925!!!!! Why???????

Story teller never works on my 1520

64 days to go. U all know what o mean

64 days to go. U all know what o mean

Updated to Lumia Black, but still ain't able to get Nokia Storyteller, for Lumia 520! Isn't it available for 520?

Updating Storyteller completely screwed up stories/folders.
Pictures and names like exploded and landed randomly...
Did Nokia get help from MS with this update...❔

Same thing here, all the folders and names are mixed up and some photos even miss form the storyteller app!!!

Same here bro ,the recent ones don't even appear on the app

Not often Nokia mess up like this, but this time they hit big. Wifey mad, used a long time sorting pics and after updating it's a major mess...

bad day for me. reset my lumia 820 for the 2nd time this year. tried to update asphalt 8 and failed. checked my storage and the system gone up to 3.5GB. got no other but reset. now everything is back to normal.

To those who have not updated storyteller, DON'T update. It will messed up your existing story and some photos could not be shown. It becomes very unstable and crashes a few times on my Lumia 1520

The Game is very good but its eating up lot of space :( in my phone there is 1.6gb temp files not getting deleted if any one have any idea how to delete it please let me know

Hi Guys i found out the way :) Once the game is installed if you want to delete temp files then go on settings-date change 2100 from 2014, then open storage check, there your all temp file will be around 3-4MB & then after go to date and correct your date ( recovered almost 2.72 GB :D

Hi Guys i found out the way :) Once the game is installed if you want to delete temp files then go on settings-date change 2100 from 2014, then open storage check, there your all temp file will be around 3-4MB & then after go to date and correct your date ( recovered almost 2.72 GB :D

If we change system time (date) OS will release the storage and clears the old files that are expires after a cetian period..I have cleared upto 300MB.it will clear the temp files from all Apps.except the Recording files,Mailbox,In App storages.

Also Viber they update it, with the sticker shop!!! now we have more sticker to use, I hope they keep adding more, and now we need LINE to improve the sticker store!

Nokia Storyteller is only available on certain region. For example, it's not available in Indonesia. I use proxy trick to download it.

I hate Gameloft's update. It is more a reinstall than an update. File is too big.

Storyteller do not work with Nokia smart cam & nokia camera

What does error message 80070057 mean?