Action Center in Windows Phone 8.1 will allow an app to display 20 notifications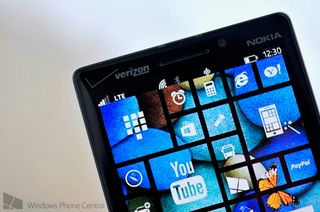 At this rate we might not have much surprises left for Build 2014 next month in San Francisco. We've learned a lot about the big picture for the future of Windows Phone ever since the beta Windows Phone 8.1 SDK was leaked. Since then it's been a steady stream of information about the upcoming update.
Earlier this week we finally got out first look at Cortana in action on video. Earlier today some more Windows Phone 8.1 information made its way onto the web. Today we're learning a bit more about the Action Center in Windows Phone 8.1.
As you'll recall, Action Center is going to be the upcoming notification center in Windows Phone 8.1. A few weeks ago we saw a video of an early build of the Action Center.
The Action Center will be a place where users can access and toggle 4 quick actions. You can customize which actions are shown. For example, you can put internet tethering, Wi-Fi, airplane mode and Bluetooth there to quickly turn them on and off. But you'll mostly be loving the Action Center for all the notifications from apps that go there.
Action Center is the central location for all surface missed notifications. Thankfully apps can also intelligently manage notifications. Developers and users can control whether or not notifications are added silently, updated or deleted.
But we already knew all that. Here's some new info about the Action Center Management APIs for developers and features for consumers like you.
Consumer features
20 Notifications per app
Persistent notifications for 7 days (or shorter)
Users can "chase" (tap) a notification
Users can remove a notification
Users can remove a group of notifications
Users can remove all notifications
Action Center is only available on phones
Action Center Management APIs
Manage app notifications
Developers can remove one or many notifications
Developers can tag and group notifications
Developers can replace a notification with a new one
Developers can set an expiration on notifications
Developers can send "Ghost Toast" notifications
Action Center and Cortana are the two biggest changes coming in Windows Phone 8.1. There are of course a ton of little changes that will all add up to huge update. But if we're looking at two headline defining features it's going to Cortana and the Action Center.
It's great to see Microsoft take ideas from the notification center on Android and iOS, but make them a little bit better. For example, "Ghost Toast" notifications might not seem like much, but they're definitely a differentiating factor.
An app can send you a notification without turning your display on or alerting you if it's not that important. An example of that would be an update about gaining a new follower or friend request on a social network. It's something you can attend to later and don't need to divert your attention towards right away. It'll still show up in the Action Center, but only when you purposefully go there.
We're very much looking forward to Build 2014 next month. Windows Phone 8.1 is going to be a big deal around here and we're excited to see it in action. What features are you most looking forward to?
Get the scoop on all the features we know about in Windows Phone 8.1.
Source: @AngelWRZ, @AngelWRZ
Get the Windows Central Newsletter
All the latest news, reviews, and guides for Windows and Xbox diehards.