AT&T Tilt 6.1 Upgrade Coming August 26th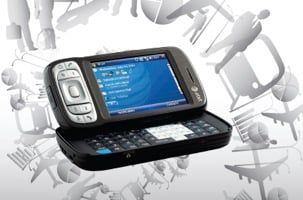 The wait for Windows Mobile 6.1 for the AT&T Tilt continues. We already know that it's coming soon, since we already reported that the download page is up, but it points to an already existing, Windows Mobile 6 ROM. Annoying
Good news is the wait is nearly over -- an anonymous tipster tells us that we can expect the 6.1 ROM for the Tilt to officially drop one week from today, on August 26th. In other words, quit spamming that "refresh" button and sit tight.
I wonder how credible your anonymous tipster is. We've all been told different dates by a multitude of AT&T and HTC reps that the update is coming. Hopefully your tipster is an actual higher-up at one of those companies who provided you that information in the form of an actual physical company memorandum. We've already heard the "internal memo" speech and have all been copy-pasted the same response e-mail from HTC stating the update will come "end of month". As before, everything all seems speculation. I want to believe another date though. So, as more and more deadlines pass us by for our update - I will get my hopes up again for yet another date. Here's to hoping you're right!!

Believe it when I see it...

Woo-Hoo! (but still not holding breath)

I stand corrected. Your source was absolutely correct. Link to download page. Enjoy! http://www.htc.com/us/SupportDownload.aspx?p_id=67&cat=2&dl_id=94
Windows Central Newsletter
Get the best of Windows Central in in your inbox, every day!
Thank you for signing up to Windows Central. You will receive a verification email shortly.
There was a problem. Please refresh the page and try again.