AT&T's new Rollover Data plan for its Mobile Share Value users starts Jan. 25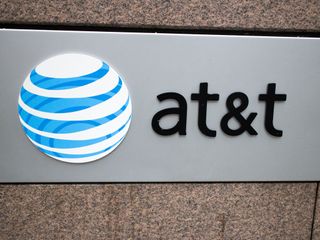 AT&T will begin offering its own Rollover Data plan for all of its 50 million Mobile Share Value customers starting on Sunday, Jan. 25 at no additional cost. This news follows that of T-Mobile which announced a similar plan in December for its customers called Data Stash.
AT&T offered an example of how its Rollover Data plan will work for its customers:
AT&T added that customers will be able to see just how much Rollover Data balance they have on the myAT&T app or on the company's website.
Source: AT&T (opens in new tab)
Windows Central Newsletter
Get the best of Windows Central in your inbox, every day!
T-Mobile is making all other providers change the way they do business. I like it. If T-Mobile's service wasn't so bad here and they had a better selection of Windows Phone devices, I would've jumped ship from AT&T by now.

I can live with the phone selection, given that I can buy unlocked phones for use on T-Mo very easily and often for less than I'd otherwise pay off contract. But yeah, the service itself is still pretty much garbage here in Ohio, so there's no way it would work for me, unfortunately. All I can do is hope that AT&T or Verizon will compete on pricing in other ways.

TMO is upgrading towers. Hang in there lol. I live in a country area and about 90% of the towers in 30 miles that were 2G are now 110Mb LTE. The one near my house is still on progress. Takes about 2 weeks per tower. Called and asked. Basically phasing out 2G.

I know slow developement is still good if it gives you something positive. But TMO's response for 3rd biggest city in the state saying that "we can improve coverage in your city if you get some more customer complaining about same what you are saying and ask everyone to log in request on our site"....really?? I am happy since I left TMO 2 yrs back. They are making some good changes in plans, but I know that from where I came, all their new changes were there for me already.

Yea but, TMOUS is the king of spotty coverage in a lot of areas. They might be upgrading but, they have a LONG way to go to complete with Verizon or even AT&T....

Man their service sucks in Dayton and Cincy, if it ever changes ill give them a try

I would jump too, but in my area T-Mobile doesn't even exist.

T-Mobile exists in my area and I was happy with their service for a while but when they implemented the 100MB (yes, one hundred megabyte) roaming data cap, I had to switch to AT&T. I travel to Northern Minnesota frequently and T-Mobile has no service up there. AT&T, Verizon and Sprint have towers but T-Mobile does not. That means I'm roaming on AT&T's network. It doesn't take much to blow through 100MB and you don't even get the option of paying for more... you hit 100MB and your roaming data service is cut off until the next month.

That's the best part about competition. I honestly didn't think it would happen this fast, but I'm glad it did. Now my only question is, is it for new customers, or existing ones as well.

Even though it's not exactly like T-Mobile's offering, it's a start. I think it'll be part of any Mobile Share data plan, new or existing.

Not wanting to jump ship here. I know better. I just sit tight, wait a month or two, and the service always shows up at AT&T. Got the extra data per month for free, now I'm going to take advantage of the roll over data as well. Oh, yes... I'm happy.

I'm with ya rhapdog. I've been with AT&T now over 16 years. They're not going anywhere and I need a cell phone (for life, with the progression we've seen) & @ 44 years old, I'm hoping I'm only at the ½ way point :) I don't have T-Mobile or Sprint in market but Verizon literally JUST opened their doors in Alaska against some well established and 'built out' local providers 'wired' into the 'Bush'....it's a massive state. When Verizon showed, they aggregated (local providers, both IPOs). AT&T has followed suit like the rest of the nation, doubling the 'family bucket' from 20-40GB two months ago and I don't believe we've ever exceeded 12-15 @ the absolute highest. And that's being liberal Now I've got to teach myself the same. Liberal data usage which is tough after years of 'rationing' bandwidth. Just used to home or work to stream HD content, even Spotify for lengthy periods of time. No. More! I'll have at least 60GB in February and by summer I'll have 'banked' @ LEAST 100GB! Very nice for the fishing trips and Spotify in the woods :-)

actually you can't "bank" rollover. it is only good for the following month. if unused, it disappears. you then have to revert to your plan alotment and start over.

I only left T-Mobile because of spotty coverage where I live.

The thing that really does not make sense about T-Mobile's data change is that you don't pay for going over your data limit anyway. Your speed is simply throttled if you go over with them. So whoopdifreakingdo if they let you roll over your data. I mean throttling sucks but it does not cost you a dime. Now that being said, this is something ATT and Verizon NEED to do because they charge you outrageous fee's for going over. I just don't understand why anyone would give a crap about T-Mo doing it.

If I leave AT&T, will be for VZW, which would increase my price, I am happy enough with paying AT&T for great coverage

Be careful about VZW. Did you see the other article today about Verizon's disappearing Lumias? They're moving toward GSM (SIM chip), but you can only BYOD if it was originally sold by VZW (legally CDMA-flashed for their service). After having to toss a favorite feature phone when I left Sprint, I'll never go with a CDMA carrier again.

And I'm surprised they did this

Not sure why. Saw this coming. Posted via the Windows Phone Central App for Android

Well T-Mobile has unlimited data but ATT wont do that in fact they are tryn to trick people into giving up their unlimited data in exchange for a lower monthly bill

AT&T's old unlimied data plan is really only 5GBs and then they throttle you like crazy down to about 100Kbps. I know because every month arount the 22nd I get throttled. It is barely usable with a lot of apps not even working.

Is it wrong how I immediately thought how Data Sense could handle that (or not handle)?

Normally you tell data sense that you have a set amount of data per month. In its current state, you would have to change it each month if you wanted to use that extra data. More likely, you would just increase it in special occasions.

One other note about Data Sense... it only keeps tabs on how much data you use on the phone on which the app is installed, not the total data available to all users on a mobile share plan. In our house, we have 10 GB data shared by 3 users. But when I open Data Sense on my phone, I only see how much I've used on my phone, not the total used on all 3 phones. The rollover is available only to mobile share plan users. I'd rather just leave Data Sense where it is and have the rollover as a buffer, for road trips, and occasionally tethering my laptop when I have a deadline to meet.

Microsoft does provide backend hooks into Data Sense that the carriers can tap into. If AT&T chooses to use this, then they could dynamically adjust your available data in Data Sense at the start of each billing cycle. That said...AT&T was never a big fan of Data Sense. In fact they used to disable it on their Windows Phones until Microsoft decided to bypass the carriers in 8.1 and force it out to everyone. More likely Microsoft will have to provide an update in the future that can automatically "rollover" your unused data into the available data for the next month.

Well, being ATT chose to use visual voicemail, just maybe, they would be encouraged to help us out by plugging in the backend... Don't take that the wrong way. I've been banned enough.

The main difference is Data Sense is all data in and out wifi and cellular the carrier would only care about cellular and their stated usage would end up on your bill. Data Sense at least gives you an approximate number for cellular that the carriers bill should match closely. Thats my understanding of it. This way we dont solely rely on just the carriers word.

Hows this work on double data promo. Like 15gb turns into 30gb for your plan. Like I have. Also tmobile total data seems better.

Definitely not better. I've done run tests and pulled up the coverage maps of all the big four. TMo trails by alot, sadly.

Sorry didn't mean coverage or speeds. Meant there amount of roll over. Which could appeal to more people.

I'm on the same boat as you. I assume it should be the same. Use only 20gb and the rest will be rolled over.

The data promo is permanent. So, if you "enrolled" for the new "savings" (which really just a restructuring of plans that allowed previous plan users on lower limits upgrade for "free") then that new data limit qualifies. There is also a faq that refers to the promo as "double data": http://www.att.com/shop/wireless/rollover-data.html#fbid=bJki0Rewu8u?hashlink=legal

Nice. I'm on a grandfathered unlimited plan, but this is good for those who are not or if I one day see a benefit it changing my plan for some reason.

I was grandfathered, but gave it up to have a cheaper plan, by adding my wife and kids to the plan. Would have been crazy expensive to maintain my unlimited and pay.for data on each line. I wish they would compete with T-Mobile in plan pricing.

Keeping the grandfathered plans now only really make sense anymore to single lines who take a large subsidy every two years. Works for me, but most like those early next upgrades now.

Sweet time to downgrade and save money!

Good call, I did that a couple months ago and saved a TON.

I just left t mobile for Verizon before they announced the data stash. With the free 10 GB they give its almost like getting unlimited data

I wish more carriers worldwide would do this.

It's worth pointing out that this is not quite as sweet as T-Mobile's Data Stash since they will only let you rollover your data for one month. Still, it's more than we had before. Thanks T-Mobile!

It's also worth pointing out that Tmobile's coverage is hugely inferior to ATT.

It's still a "Thanks T-Mobile" moment. No way in hell would AT&T have done this if T-Mobile hadn't.

I think is something related by law, it started in China last year.......

Honestly, I'd rather they just drop the pricing or go back to unlimited plans, because this is going to be Rollover Minutes all over again. How many of us remember what happened with that? We accumulated thousands of minutes that we could never use but were still paying for it. Or, you think one month, "ah hell, I've got the data let's splurge!" So the next month you're penny pinching again because you go over your limit. I don't consider this to be competitive. I consider this "more of the same". Competitive would be excluding music/video streaming (not downloads) from the bandwidth allocation. Competitive would be dropping the rate plans down another $15-20/month.

Correction: I do see where they say "within the next month" so not longterm hoarding of data. In which case, it makes this even less interesting, because it will continue to be data you pay for but never use.

Welll, if you don't use all of your data, why not downgrade to a plan that costs $15-20 less a month? If you DO use all your data anyways, then it should only change things a bit (same as it would have with T-Mobile), as they only roll over for a month on AT&T's version. I think it would be fairly hard to accumulate a lot of data.

Funny that you say that, I have about 4k rollover minutes right now. The unlimited data is even better!

I have that too but looking to save some money somewhere, if you don't use 2yr plans this deal is better than my current grandfathered plan.

Has T-Mobile CEO made fun of them yet for this half hearted response to T-Mobile like when AT&T launched Next? T-Mobile doesn't expire the rollover for a year and still no overage fees.

Tempting, but still wont switch from my unlimited data.

I was hesitent too, but you'll likely save some money.

It's good they are doing this. I still have unlimited data and have no plans of getting rid of it.

I have AT&T and I'm happy with AT&T but this is for marketing only..... T-Mobile rollover data is good for a year. The AT&T press release says it's only good the next month. So sure it's nice and all but it really lacks when compared to t-mobile's rollover data.

Those on other carriers should be thanking those of us who deal with the T-Mobile coverage issues to support their pricing. T-Mobile has completely change the mobile industry in the US.

This is why I'll never leave AT&T. This is huge news.

Or maybe goto the company that has forced AT&T to do business differently the past couple years????

This is not an option for many people. Yes T-Mobile seems to be doing things right, however their coverage, especially indoors is absolutely horrendous in much of the country. Posted via the Windows Phone Central App for Android

Are you serious? Leave AT&T because someone else did this first? That's nuts. This is how free enterprise and competition supposed to work. Besides, its all about the service and AT&T for me has been stellar. T-Mobile in Las Vegas? Just marginally better than Sprint, which sucks like a Hoover.

And unless people are willing to go with a company doing things for their customers even at he expense of a little less coverage how long do you think T-Mobile could stay in business??? And what do you think AT&T would do if they went out of business? Immediately go back to overcharging their customers like they used to. Think about it.

For international readers: Hoover is a brand of vacuum cleaner. ;-) I agree, Jazmac. I'm here in metro Orange County, California and T-Mo has great service all around me -- except for a 3-square-block area in which I live. If I try to make a call on T-Mo inside my house, zero bars and phone tries to connect to ATT's strong signal. BTW, have you had any reason to call ATT customer service recently? I've really been impressed as it seems they've empowered their 1st-tier CSRs to keep customers happy. When I set up a phone in July, they waived activation and when I upgraded a friend's feature phone to a WP on GoPhone, they moved his expiration date forward 2 weeks, and gave him a $5 credit (the unlimited talk/text + 1 GB data is now $5 cheaper than feature phone service pricing). That made the Christmas gift even better.

Hello Nerdy Woman. LTNS. My story is this. For the last 3 1/2 years AT&T has been one major surprise after another. When I signed up, we could not get a phone call to stay connected in my house. I called AT&T, they said I'm in a spot where a lot of towers merge signals and that kills my phone. They also said I needed to get a MicroCell . Then they gave me a number to call. Long story short, AT&T provided the MicroCell and didn't charge me a dime for it. Then they reduced my bill for the next 2 months. Then I got the 10 gig NEXT shared data plan for my family which reduced my monthly bill from 230 to 159. About 3 months later, they announced they would double it and they did. They find a way to say yes and that was unheard of when I was with sprint. The LTE speeds, the service I get has been outstanding. That is one awesome story of yours too. Waving activation is a real plus for a customer if you can get it.

Because they copied T-Mobile with an inferior data stash service? Interesting. (Don't get me wrong, there are reasons to keep AT&T over T-mobile, but I was a bit amused :P )

I say the free market system and competition is working as it should.

...Yes? ...Finally? The point is I was just amused that you cited AT&T providing an inferior service copying something T-Mobile did as a reason why AT&T is great. AT&T is better than T-Mobile for many reasons, but playing catch up in a worse way isn't one of them :P

Read up txDrum. You never read me saying that AT&T is inferior to T-Mo.

This is a positive step going forward. It's laughable people here are complaining. Stop whining, if you don't like it switch carriers. Otherwise be happy for the progress. Posted via the Windows Phone Central App for Android

Some of us live in a place called The Real World (not to be confused with a crappy reality show of the same name). Things like service coverage matter to us. I love the thought of using Tmobile. I don't love the thought of not having service when I'm at work or visiting my family in the country where the best cell coverage is still 1-2 bars on AT&T/Verizon.

Competition is good. I'm on the double data plan 30GB for the price of 15GB. This'll definitely give me even more buffer over time. I'll be watching more streaming movies.

So the data is only rolled over for 30 days... That's not quite the same thing as John Legere's plan but that guy is pushing this industry forward in ways that make a huge fundamental differance to all of us.

I wonder how the data app will work to reflect that type of change. I am sure this will be a tricky one but possible. Now, will att allow Microsoft to reflect that roll over features through the data sense app? Guess will see with Windows 10 for phone....

In a word, NO. The Data Sense app only tracks usage on the device in which it is installed, not the total amount of data shared by all users on a mobile share plan. It doesn't pull data from AT&T's database. Maybe that's why the Data Sense app states at the bottom of the Overview page, "As measured by your phone. Your carrier's data usage measurement may differ." Maybe user confusion or misunderstanding the difference is the reason AT&T removed Data Sense from their original WP 8 phones.

I am going to roll over 14+ GB per month with this, win!!!

Not necessarily, it's only one month a at a time.

Wish they offered this on non-share data plans. I'm still on an unlimited data plan but my kids have 3GB a month. It has been a roller-coaster ride trying to get them to stay under the data cap and having rollover data would help avoid those annoying "you've exceeded your data" charges..

It really wouldnt help you out though George that's the problem. If you are having trouble keeping them under the 3GB there will be nothing to roll over and if you do have rollover and they use the 3gb plus the roll over there will be nothing to roll over the next month. At this time this plan will not change a whole lot for people. It's a start though.

Fortunately it's not a consistent issue and there would be months they came in under the 3GB limit. But you are right, the roll-over minutes wouldn't last very long.

If you have kids (plural), why not put them on a family share plan? 10 GB/mo costs the same as two 3 GB individual plans.

What about the 3GB users?

As I read the presser, this only applies to those on the Mobile Share plans.

This is amazing! My family shares thirty gigs, and we almost never use more than 10gb. Well have data for a long, long time. Any word on how long data will roll over? As in, will 5gb foreword more than one month?

AT&T is scared to death of T-Mobile. Hence why they keep copying things they do. This and the Next program that they ripped off of JUMP! Keep it up.

As long as people value coverage ATT has nothing to fear.

Sure, and that's exactly why they keep mimicing everything T-Mobile does, including lower prices. None of these things would have happened right now in the AT&T camp if not for T-Mobile. But keep on drinking the AT&T Kool Aid and singing its and Cricket's praises every chance you get! Tool.

I'll sing their praises as long as they remain praiseworthy. :) Providing coverage in your BF's kitchen is a good start. Sorry T-Mobile.

And T-Mobile couldn't even get passed Sprint in 2014. Yup, even with absorbing MetroPCS they are still #4. I am sure the folks at AT&T are just shaking with fear right now. /S

At this time this plan will not change a whole lot for anyone but it's a start. If they didn't expire for a year then that would be something. However I don't see why people are complaining. It won't change the cost of the current plan you have. It's something extra for the time being. Maybe one month you will be on a trip and the little extra data for GPS, games, movies etc will come in handy!

This is honestly a pretty lame deal. The rollover data only comes into play after your regular data cap is reached. So the only way to use your rollover data is to go over you cap which means that you have nothing to rollover into the following month. It would look like this on a 15GB plan Month 1: 15GB - 10 used 5 carry over Month 2: 20GB - 10 used 5 carry over 5 expire Month 3: 20GB - 15 used 0 carry over 5 expire Month 4: 15GB - 20 used - 5GB overage charge You are still loosing data that you paid for in most scenarios. It's not horrible since it's free and I guess it's better than nothing, but this is not a very customer friendly system at all.

Yup. Not like I was expecting it would be.

From the example in the article, it sounds like you only rollover data for one month. It isn't like the old Cingular rollover for talk that expired after a year from when they were banked.

We need to dig up the old ATT commercials where the non-expiring minutes were the selling point. https://www.youtube.com/watch?v=nuu3jdmXQ4Y

Doesn't this make the Data Sense app completely useless, because it relies on a set data cap to begin with in order to calculate the remaining data? So if I have a 10GB data cap and rollover 5 to the next month it will assume I still have a 10GB cap the next month when I really have 15GB.

Prediction: Verizon will be reactive and come out with something similar and not as good. Call it some new grand name likes its the best thing since sliced bread too.

Will greedy Verizon bite next?

Thank you AT&T. I only share a plan with one other person, but we could use this.

Everyday I'm happier and happier with AT&T, so glad I left Verizon! Btw, am I the only who has a crush on Lily (The girl in the commercials)? She's hot!

Oh boy I can't wait to see this in Canada! /s

Can T-Mobile really keep this up? At&t and Verizon has really deep pockets and can pretty much weather price cuts made by T-Mobile for a long time. Note: T-Mobile may be gaining subs at a faster rate, but At&t and Verizon are still gaining subs.

This is nice. Goes back to why ATT was great to be on before because of rollover minutes. It's like a modernized version.

At&t just rocks. And their Gophone service is just the best. However their high speed allotment on the sixty monthly plan is kinda odd. 2.5 gigs? Show us Gophone fans some extra love too and make it an even 3 gigs. Love ya at&t and thanks for the unlmted throttled data it's actually usable.

Only use about 2 gb of data for 5 lines and have 15gb, guess I will have a bunch of data going to be available soon! :)

Now every one say thanks to T-Mobile.

So only 1 month of rollover before it expires?

Yep, they're def not gonna let people rack up seemingly endless amounts of LTE data coverage.

When will AT&T release the denim update to their phones? I've been waiting for my 925 to get the update for a while, and I heard in previous comments in other articles on this site that it was being released today

I don't think this is true in the description of how it works. From what I have read it works like this: 4 people 15 GB shared data, 10 GB used.
5 GB rolls over to next month, for a total of 20 GB.
If the additional data is not used, it expires and you reset on the next month at 15 again. Someone please point me in the right direction if I am wrong, but I have read this on like 10 other sites.

hack14u I think it referrers to the 5GB. So let's say example Family A has 15GB only uses the 10GB has 5GB left and it rolls over to 20 next month right? So you start off the month with 20 but let's say Family A only uses 10GB again. They only roll over the first 5GB b/c that is part of their plan. The other 5 GB that rolled over from the month before expires. At least that's how I understood it.

myAT&T app currently doesn't work on my 920 after updating today. Even after a hard reset. In the store it says "app is not available for your device" even though it's installed.

When I read the title I was excited. Then I found out what it actually encompasses. For the loner on a single plan like myself, nothing really changes. For those of us with family plans, they do sort of get rollover but only for the next month. There is no Data locker or way to save it up it just comes and goes. This is a step in the right direction but still lacking. I hope this is reevaluated in the future and includes all of AT&T members not just the ones with the biggest plans.