Be quiet! Dark Base Pro 900 Rev. 2 review: A PC case modder's dream (with one unfortunate flaw)
There's plenty of space inside this case for all kinds of PC builds.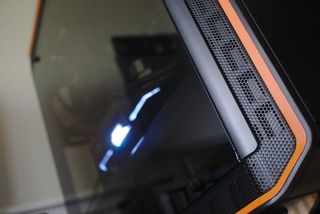 Mid-tower cases are brilliant for putting together a compact PC, but if you want to go all out with a unique, interesting build with the potential for a custom water-cooling loop, a full-tower provides ample space to get creative. The Be quiet! Dark Base Pro 900 Rev. 2 is the second revision of this massive PC case, and it adds a power supply unit (PSU) shroud and some faster case fans.
Is this behemoth worth the asking price?
Be quiet! Dark Base Pro 900 Rev. 2
$269Bottom line: Be quiet! almost made the perfect PC case.
For
Build quality
Loads of space
Whisper quiet
Tempered glass window
Modular chassis
Against
PSU mount and access
Not the best airflow
Excellent soundproofed modular case design
The Dark Base Pro 900 Rev. 2 is a monster on paper. Weighing in at just over 14 kg, it's a challenge to simply unbox the case. This weight is because of the aluminum and steel construction with a hefty tempered glass side panel — as is the norm with PC cases in 2019. Our review unit arrived with some orange accents both inside and on the exterior of the Dark Base Pro 900 Rev. 2.
Swipe to scroll horizontally
Category
Spec
Motherboards
E-ATX
ATX
MicroATX
Mini-ITX
I/O
One USB 3.1 Gen 2 Type-C
Two USB 3.0 Type-A
Headphone/Mic jack
Qi wireless charger
Expansion
8 PCI
7 HDD
14 SSD
Fans
Front: Three 120/140mm
Top: Four 120mm/3x 140mm
Rear: One 120/140mm
Bottom: Two 120/140mm
Filters
Front
Bottom
Side
Radiators
Front: up to 360/420mm
Top: up to 360/420mm
Rear: 120/140mm
Clearance
GPU: up to 472mm
CPU: up to 185mm
Weight
14.39 kg (31.72 lbs)
Dimensions
655 mm x 325 mm x 680mm
Materials
ABS, aluminum, steel, tempered glass
Warranty
Three years
The goal with the Dark Base Pro 900 Rev. 2 is to provide system builders with everything they need to put together solid-looking PCs; keep everything well ventilated; and ensure barely any noise escapes the nooks and crannies. Since this is a full-tower case, you have support for all motherboard sizes up to E-ATX, and dimensions come in at a whopping 655 mm x 325 mm x 680 mm. It's massive.
Speaking of system builders, if you like to create and manage your own water-cooling loop, Be quiet! has you covered with plenty of radiator mount options. You can throw up to a 360 mm or 42 0mm in the front and top, as well as a 120 mm or 140 mm radiator in the rear (ideal for AIO cooler kits). There's also plenty of space within the case for running tubing and installing any pumps, reservoirs and other water-cooling equipment.
Three dust filters are pre-installed on the bottom, front and side of the case, and there are a total of 10 fan mounts available to hook up all your favorite blades. Providing just enough air for all these spinning blades are two side mesh rails that go from top to bottom, keeping the case looking fresh without having any protruding vents.
Image 1 of 2
The Dark Base Pro 900 Rev. 2 looks just as premium as the price suggests. The company utilized a strange set of materials, including ABS plastic, steel, and aluminum throughout, but the end result is quite something. The front panel is actually a door that's held on by two latches and magnets, hiding the front panel dust filter and Silent Wings 3 fans.
The right side of the case is clear, aside from the removable panel that covers fan mounts and an additional filter, just in case you need some extra airflow. The left side houses the full tempered glass panel, while the top plays host to a Qi wireless charger, and a few minor vents to aid with heat dissipation from any installed fans and radiators beneath. Lastly, the rear of the Dark Base Pro 900 Rev. 2 is standard if you overlook the modular design (more on this in a moment).
The front panel I/O is where things get a little interesting, and, yes, I did just mention the Qi wireless charger — you can lay down your compatible smartphone on this case and charge it without connecting any cables. We have the usual power button, HDD activity LED, and two audio 3.5 mm jacks. There are also two USB 3.0 ports, a USB 3.1 Gen 2 Type-C port, and a further USB port to connect all the things.
On the exterior, Be quiet! did a tremendous job with the original Dark Base Pro 900 Rev. 2 and it's great the design is unchanged with this second iteration.
Building inside the Dark Base Pro 900 Rev. 2
Taking off the tempered glass side panel, you're greeted by a clean inside, the new PSU shroud located at the bottom, and a retro-style dual-ODD chamber up top. It's apparent from the get-go just how much space is available with plenty of expansion slots for all your PCI cards, radiators, and fans.
What's even more exciting with the Dark Base Pro 900 Rev. 2 is that pretty much everything is modular. Want to invert the motherboard? You can do that. Wish to switch out the mesh rear panels? That's possible. Don't like the PSU shroud? Remove it entirely or just detach a few of the top panels. All of this modularity makes it easier to clear the room required to add personal touches to the case, if not for an expansive cooling solution.
Image 1 of 2
Be quiet! includes a whole host of optional extras, too. Bundled inside the case on shipping is a rather large box full of accessories, including extra HDD cages, water pump mounting, further fan brackets, and all the screws you'll need. There are also two RGB LED strips that can be connected to the fan or lighting hub controller, located behind the motherboard tray.
This hub can control the speed of connected fans, as well as the lighting using the button on the front panel or the fan control slider behind the front door. Interestingly, you can also connect this hub to your motherboard to synchronize all your installed lighting.
Actually building inside the Dark Base Pro 900 Rev. 2 is a blissful experience, and you can literally pull the case apart before installing anything. This provides so many angles to work with, making the actual process of building a PC almost painless thanks to just how much space is available.
We put together a quick test build to see just how silent the Dark Base Pro 900 Rev. 2 is and to measure thermal performance. We left the default case fan setup intact and tested the case as is, as well as with the front door open, to see if the panel itself restricted airflow enough to impact cooling. Average temperatures were recorded after ten minutes of idle and then a stress test. CPU is an AMD Ryzen 9 3900X. Room temperature was 21 C (70 F).
Swipe to scroll horizontally
| Category | Idle | Load |
| --- | --- | --- |
| Baseline | 50 C (122 F) | 65C (149 F) |
| Door open | 49 C (120 F) | 62C (144 F) |
The Dark Base Pro 900 Rev. 2 came in at just 41dB with a room recording of 39dB. This case has enough dampening to prevent most noise from components and fans to barely register on equipment. I was unable to pick up any noise at all from just a foot away.
Where the Be quiet! Dark Base Pro 900 Rev. 2 falls short
The PSU mount and pass-through is annoying to use, and it baffles me why Be quiet! needed to ditch the standard rear bracket for the PSU and have the power supply installed inside the case with an extension cord to reach the rear panel. That means you'll be using the usual power cable, which is then further extended to reach the PSU inside the chassis.
I hope Be quiet! will address this in the third revision, especially because PSU shroud now forces you to remove it to toy with the PSU itself, which is then bolted to this internal bracket. Another improvement that would make a world of difference would be to replace the front magnetic plastic door with a mesh version to aid with airflow. A dust filter could be attached to the rear of the door itself, but such a move would restrict airflow — that's not bad but not fix the best either.
Finally, the tempered glass side window is rather large, making it weigh a fair amount. There's no hinge or latch to secure it to the chassis while you attempt to remove or install the panel. For added peace of mind, it would be nice to see a hinge or latch, mimicking how other case makers like NZXT handle the tempered glass side window.
So should you buy Be quiet! Dark Base Pro 900 Rev. 2?
The Base Pro 900 Rev. 2 is an amazing case, and it should be at this price, but Be quiet! made some strange design choices with the PSU, which may result in some frustration. Aside from that, it's a case modder's dream, with full support for all kinds of builds and water-cooling loops.
If your budget can accommodate such an expensive PC case, you'll be able to tinker around with all the modular parts that make up the Base Pro 900 Rev. 2. The Silent Wings 3 fans are great for providing ample air over components without causing a racket, and the case does a fine job at preventing sound from escaping. It's whisper quiet.
Overall, the case performs really well in tests, allowing enough airflow to pass through the bottom and front vents — though I'd love to see a mesh front door panel for additional fresh air — and it looks just stunning. There's plenty of expansion with most parts of the chassis being modular.
It is truly close to being perfect.
Modder's dream
Be quiet! Dark Base Pro 900 Rev. 2
It's almost a perfect case for PC modding

Be quiet! made a great case with the Dark Base Pro 900 and improved on a few things with this second revision, but the company should have used a normal PSU bracket and ditched the extension.
Get the Windows Central Newsletter
All the latest news, reviews, and guides for Windows and Xbox diehards.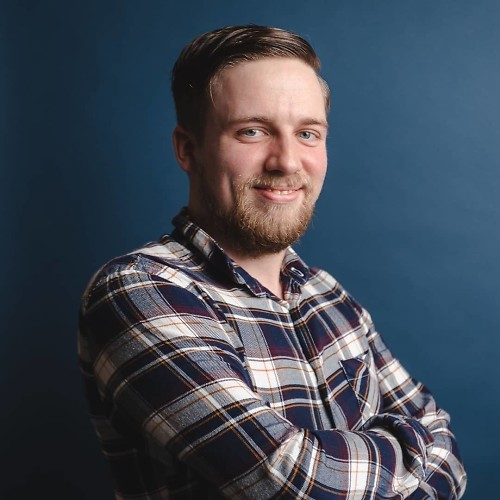 Rich Edmonds was formerly a Senior Editor of PC hardware at Windows Central, covering everything related to PC components and NAS. He's been involved in technology for more than a decade and knows a thing or two about the magic inside a PC chassis. You can follow him on Twitter at @RichEdmonds.