BECU Money Manager app now available for Windows Phone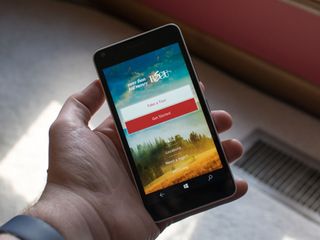 While we have seen other banks and credit unions depart the Windows Phone platform in the past year, some others have released their own apps. One of them is BECU, a Washington state-based credit union, which recently launched its official app in the Windows Phone Store.
Here's a quick look at the features it offers its customers:
Combine and view your BECU and non-BECU financial accounts in one place
Budget based on your spending, income, debt and expense history
Locate the nearest BECU, ATM or shared branching partner credit union
Transfer funds
Deposit checks
View accounts
Pay bills and view payees
Review Alerts
Updated design and expansive user experience
The app's listing also shows a tablet and desktop version as well but that is not yet available. BECU's Twitter page states it will be released as a future update to the app.
Download BECU Money Manager for Windows Phone (opens in new tab)
Windows Central Newsletter
Get the best of Windows Central in your inbox, every day!
more banks need to jump on (or back onto) Windows...

"need to"? Why when a itty bitty tiny portion of the population uses windows phone? Nobody needs to do anything.

Because I want to check my account balance on my Xbox One to make sure I have the funds before I purchase a game. :-P

Because 110+ million people are on win10 already and making universal apps is good for them

My bank's on WP and their app sucks compared to IOS and Android...:(

I want a Chase universal app!!!

As a BECU member, I was very happy to learn of this news. This and the imminent Lumia 950 launch are probably enough to keep me in the Windows Phone fold.

Excellent, keep more coming. As much as I hate them, i'm hoping to see Bank of America do a universal app.

So far the app is really good, much better than the website, plus there are more tools at your diaper.

Very very welcome addition as a BECU member. Used the mobile check deposit feature yesterday. Great first release!

I'm so happy this is finally out! I'm glad a smaller-ish (compared to like Chase) took the time to do one for the Windows Phone.

I've been calling my credit union for years asking when are they ever going to have an app available. The usual answer we are working on it Alliant credit union such a bunch of bullshit !

I love BECU !! Thank you sooo much!

Oh hell yes. On another note the previous version of BECU Money Manager looked so bad on Android that I thought it was malware at first and refused to enter my credentials.