Best Adobe Premiere alternatives for Windows PCs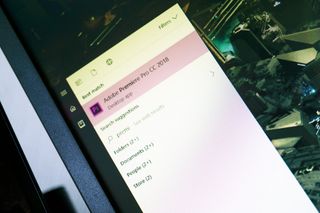 Adobe Premiere Pro is an excellent piece of kit, allowing anyone to become quite the experienced video editor on Windows 10. A major drawback to the Adobe software is the price, which requires a monthly subscription. Luckily, there are a number of alternatives to Adobe Premiere Pro for Windows 10, including Premiere Elements 2018, which is a great alternative, especially if you're only just starting out.
Powerful editor

If Adobe Premiere Pro is simply too much for what you require from a video editor, then PowerDirector from CyberLink is likely going to be a better fit. It's also substantially cheaper, not requiring a subscription, and makes it easy to get accustomed to the well-designed UI.
User friendly

When you're running Windows 10 S or only wish to download software from the Microsoft Store, Movie Edit Pro Plus is an option worth considering. Available through the Windows app store, it's easy to keep it updated, download across multiple PCs you may use, and offers a number of tools to get the job done.
Cheaper sibling

Adobe Premiere Elements is the less-powerful sibling to Premiere Pro, but that doesn't mean you shouldn't consider it as a capable video editor on Windows 10. This software has more than enough to do basic and intermediate edits. The best part is you only need to pay out once.
All-in-one

DaVinci Resolve is an all-in-one video editor that doesn't require you to leave the application to do things like Fusion effects, motion graphics, and advanced color correction. If you only want to do lighter editing, there is a free version as well.
Professional grade

Avid's Media Composer is a powerful video editing software that's used in the television and movie industries. There are three different versions of Media Composer to meet different editing demands including a free version. Avid has a useful chart to choose between the different version. The versions vary quite a bit, but each is competitive within their own price category.
Built-in

The Photos app that's built into Windows 10 isn't intended to compete with professional video editors, but you can use it to make basic edits.
These are the best video editor alternatives we've come across on Windows 10 that will cater to those who want to cut together a few clips or make a short movie. If you want a taste of Adobe Premiere Pro without the expensive monthly subsciption, be sure to try Premiere Elements 2018, my personal favorite when wanting to do some editing.
Rich Edmonds is a word conjurer at Windows Central, covering everything related to Windows, gaming, and hardware. He's been involved in technology for more than a decade and knows a thing or two about the magic inside a device chassis. You can follow him over on Twitter at @RichEdmonds.
You left off several alternatives that are really good. One being DaVinci Resolve. It's a very powerful Video Editor with a lot of features. That's completely free to use and stacks up well against any video editor on the market.

Da Vinci seems nice, but you need min 16gb Ram and min 32gb for the "aftereffects" features. I think PowerDirector is quite good enough when you have an older laptop and it has a lot of features.

"Da Vinci seems nice, but you need min 16gb Ram" It does? Runs extremely well on my SP i5/8gb/265gb. Better than Premiere as a matter of fact.

That's a lie. Resolve will run out of VRAM on machines with small GPUs or iGPUs with 1080p projects. I have an iMac with a similar configuration to your surface. Out of VRAM errors all the time. I have no problem calling you a liar, cause anyone can go to r/VideoEditing and see my experience is not anecdotal. With 8GB RAM you are going to have issues once you start using Color or Fusion Tabs. Premiere will run performance circles around it on that configuration. It's also slow AF on an i5. Resolve can all of the 4GB VRAM on my PC on fairly simple projects. I have much better machines. Resolve will use 12GB RAM (max allocated in settings on a 16GB machine) within a minute when trying to do any motion graphics in Fusion. I had to upgrade to 32GB for that. 16GB is needed unless you barely use the software - in which case you're probably better off with something lighter and simpler anyways; as it's overbearing for simple projects. That's why even experienced editors often keep other NLEs installed for simple projects. Anyone saying Resolve outperforms or is more stable than PPCC on a 8GB i5 Surface Pro with iGPU is absolutely lying - blatantly. This is not, and never has been true. You need a powerful machine to get any decent use out of Resolve. The developers are very open about this. Premiere Probis much swifter on low end hardware, and was designed this way so that Adobe could cater to education and college crowds - the grass roots with which they grow their user base. Also, Resolve runs much better - and is far less buggier - on macOS than on Windows 10. It has full Metal support there, which has only improved things for those users. Premiere Probis the opposite. Only major benefits of Resolve over Adobe is color grading and pricing. Resolve has the highest system requirements of all the NLEs on the market - and definitely the highest GPU requirements by far.

I posted, and then forgot. I am back... a few days late lol I guess the point I was attempting to make is that several good alternatives were left off the list. DaVinci is just what I use. I use them, because there software is completely free to use, and packed with quite a few featues Although, they do have a one time paid version that is for teams who want to collaborate. Plus it may have a few extra features. But with the free version I am able to edit and render out high quality HDR 4K 60FPS videos. Although I don't currently work with HDR in my workflow. I'm still trying to figure out how to record HDR gaming videos from PC. Unfortunately, OBS doesn't support this. Computer Specs are not a problem for me. 6950x, which I bought used off of Ebay at a great price. Ten cores is awesome for rendering 4K!!! Plus a1080ti and 32GBs of Ram. It also depends on what you're editing. If you're talking a short low quality video with a low bitrate than I would think you would be able to edit with 8GBs of ram. My workflow is 4k at the highest bitrate YT will allow me to upload at lol. My usage when editing is around 5GBs, but approaches 10GBs whe rendering. These numbers could be slightly off. With 32GBs of ram, I rarely pay attention to memory usage. lol

What about Corel VideoStudio Ultimate X10 or Pro X10? Just an honest question. Also, it would be nice to know with every opinion, whether it is based on professional "paid work product" experience or hobbyist "unpaid" experiences.

It's the best mid-range iMovie replacement for Windows users, IMO. The 2018 version has been out for a while. It comes with some really good Titling and Motion Graphics plug-ins in the Ultimate SKU. Decent rendering times, but unorthodox timeline editing philosophy. I would recommend VideoStudio to macOS users moving to Windows and looking for something to replace iMovie (though VS2018 is more powerful, IMO, by a drastic clip). Plays nice with PqintShop Pro's native format (PSP, PSPImage), as expected. I use this a lot for designing and rendering out prefab title sequences, and smaller social media videos. For a 20 minute VLOG episode I would prefer an editor with separate source/record monitors and more extensive keyboard shortcuts; as well as more thorough performance optimizations and performance features (render caching, support for mezzanine/optimized media, etc.): Pinnacle Studio Ultimate, Resolve, Premiere Pro CC, Video Pro X, etc. I don't use Vegas except for rendering out masters to ProRes on Windows. The performance is too bad. Media that plays back in Premiere at 4K 24FPS (real time) will get like 5FPS in Vegas without using sub-VGA Resolution playback at low quality settings. It's clmlletely unusable to me for editing. VideoStudio is good, if it meshes with your requirements and how you edit. The main video track auto-ripples non-configurably, like iMovie. Some people hate that. It also puts all media within a single library, within folders, like iMovie. The projects are mostly for the timeline. This is different from a lot of other NLEs which open with empty bins and the project file contains everything.

Hitfilm Express is pretty awesome too.

Vegas 16 Pro is the best video editor over all of the ones listed in the article. That is if you want professional results. Vegas also makes lesser versions which are way better than anything Adobe.

The hate for Adobe has blossomed into full blown retardedness. Cause only a retard would agree that Vegas > Premiere. People would not be spending $600/year for Adobe if Vegas and Affinity were better, like the haters keep yelling. But keep trying. Vegas isn't new. If it was so good, people would have already been moving to it in droves, and Sony wouldn't have sold it off. It would have gotten a major updates within the past decade. Instead, everything they release is like a service pack. The software has barely evolved since Vegas 8. The cheap versions are cheap, and worth it over SOME other consumer editors due to price and timeline editing philosophy. That's about it. Only people who don't use Premiere for anything beyond useless gameplay videos think Vegas is better. Cut a documentary or something in both and see. Just the playback performance is enough to make most people run back to Adobe. Vegas is awful.

Have you guys done a breakdown of the hardware and software WC uses to produce videos and podcasts?

Clearly the article writer is a total ignorant! Failing to mention the best and most famous alternatives to Adobe Premier is unforgivable!!! Even the 2 alternatives he mentioned are not real alternatives becouse they are not full-blown, professional NLEs, instead, considered as basic entry-level NLEs. In my humble opinion, the best alternatives are Magix Vegas Pro 16 and Blackmagic Design DaVinci Resolve 15. In fact, those two video editors are superior to Adobe Premier in so many aspects and I found them to be better overall NLEs.

VEGAS is only worth it in the consumer market if you go for Movie Studio Platinum for low end machines. The Pro SKU is a rip off, and quite terrible in that market. Resolve is great. Skip Vegas and get Magix' other - much better - NLE, Video Pro X. Premiere is still a better NLE than both of those. The benefit in using the alternatives isn't getting a better NLE, but saving money. After Effects is way better than Fusion for Motion graphics, to the point that you'll probably still want it even if you don't use Premiere. This makes Premiere not worth replacing, since you will get weaker editing and it isn't that much more to just go to a full CC subscription if you're going to pay for After Effects, anyways. HitFilm Pro is also a superior option to Vegas Pro, IMO. Vegas Edit costs more than Resolve Studio. It's just a badly priced upper-Prosumer editor with an ancient codevase lacking in optimization and support for modern hardware (ie GPU acceleration - that's not the same as hardware encoding btw). Only fanboys are eating money on Vegas, still. Sony developed a new NLE and sold it off for a reason.

Movie Edit Pro is actually much more powerful and definitely better developed and supported than PowerDirector. PD was great years ago when it was early in implementing hardware acceleration, but these days it has been totally leapfrogged by competitors. The rendering speeds are okay, but the results often trail in quality (they prioritize speed over quality for benchmarking purposes). And good luck if you want to render to AVI CODECs on Windows (Cineform, HQX masters). It doesn't properly support DS/VFW Encoders. Preview performance is worse than other consumer editors I've tried as well, and capped at full HD. I think the people recommending PowerDirector are suck in the last decade. It isn't that good. They recently had a Humble Bundle for v15 Ultra. It's awful. 16 isn't really any better, IMO. The preview performance was really bad compared to Corel VideoStudio, for example. The don't really develop it well because they want you to buy their other apps (AudioDirector, ColorDirector, ScreenRecorder Ultra, etc.) or buy Director Suite. Very poor plug-in Bundle in the Ultimate Edition. AudioDirector is replaceable by Audacity, and ColorDirector replicable by NewBlue ColorFast - bundles with all Corel Ultimate SKUs (VideoStudio or Pinnacle) and likely with movie Edit Pro as well. Vegas Movie Studio Platinum has proper color wheels and secondary correction built in. It's 90% of Vegas Pro. Pinnacle Studio Ultimate best editor for people on a budget that don't have a high end machine. Vegas MSP is better if you want to save even more money. For people with good computers: go with Resolve 15 and don't look back. 16GB RAM and a 4GB GPU is good enough for 1080p. You can use Optimized Media, Proxy Preview, etc. to speed things up for Fusion and Color Tabs. I would never waste money on Premiere Elements. Like PowerDirector, it lacks VST and OFX support, no decent color correction, doesn't support HEVC/HEIC, has very weak titling and text tools. No QSV/VCE/NVENC encoding on top of industry trailing render times. At $99, PrE makes no sense compared to ~$50 Movie Studio Platinum or perpetually discounted VideoStudio or Movie Edit Pro Premium.
Windows Central Newsletter
Get the best of Windows Central in in your inbox, every day!
Thank you for signing up to Windows Central. You will receive a verification email shortly.
There was a problem. Please refresh the page and try again.