Best Music Streaming Services
Which streaming music service is right for you? Here's a look at some of the top options.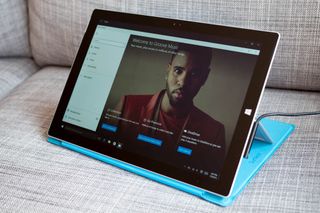 Over the last several years, music streaming has become arguably the most common way people choose to listen to their favorite tunes. Alongside that rise, a number of services have popped up from major and minor players alike, all competing for your subscription dollars. While many of these services no doubt share a lot in common, there are some differences that give each its own personality.
If you're trying to choose the right music streaming platform for you, here's a rundown of some of the more popular options in no particular order.
Spotify
Why you can trust Windows Central Our expert reviewers spend hours testing and comparing products and services so you can choose the best for you. Find out more about how we test.
At more than 100 million users (40 million of which are paid subscribers), Spotify is the current king of the music streaming space — and it's not hard to see why. The service is available on a wide variety of platforms with quality apps, and its free tier acts as an effective way for new users to see what Spotify is all about. If you want to remove ads, Spotify offers a $10 per month individual plan or $15 family plan.
Spotify offers a unique way of helping users sift through its catalog of more than 30 million songs as well, thanks to its weekly Discover playlist. As the name suggests, the playlist is refreshed weekly with new tunes Spotify thinks you might like based on your listening history. While other services have also thrown their hat in on curated suggestions, Spotify's Discover Weekly playlist has earned consistent praise from those who like the adventure of finding new artists and songs to check out.
Pandora
As one of the first names in the streaming music game, Pandora is probably already familiar to many. Pandora operates as a streaming radio service, allowing users to start a radio station based around a particular artist or genre. You can then personalize each station by giving a thumbs up or thumbs down to each song played, allowing Pandora to further hone in on your tastes.
Pandora has also introduced Pandora Plus, a $4.99 per month subscription option that allows you to replay past songs, take your music offline, and skip as many tracks as you want. While this is a slightly tamer version of the unlimited, play-what-you-want offerings of other services, it's also cheaper and should work just fine for those who enjoy Pandora's streaming radio stations.
Sign up for Pandora (opens in new tab)
Google Play Music
As far as its catalog is concerned, Google Play Music can go toe-to-toe with every other service on this list. While the service is restricted to a web browser or an app for iPhone and Android, you should be able to find almost anything you're looking for — with the exception of certain exclusives. At $10 per month for individuals or $15 for families, the pricing is right too. Add in the service's quick access to playlists sorted by mood or activity, and things start to get interesting.
Where Google Play Music really shines, however, is its tie-in with another Google-owned property: YouTube. Included in your subscription is also a subscription to YouTube Red, which removes ads from YouTube and gives you access to some exclusive content. If you already watch a lot of YouTube, that definitely makes Google Play Music an attractive option.
Sign up for Google Play Music (opens in new tab)
Apple Music
Apple is a relative newcomer to the streaming music scene, but it's already making quite a name for itself. Available via iTunes, as well as on iPhone and Android, Apple Music serves up catalog of music that's just as compelling as other options on this list. Apple has also shown a knack for securing exclusive content, including from big names like Taylor Swift and Chance the Rapper.
Apple matches the pricing of its competitors, coming in at $10 for individuals and $15 for families. One of Apple Music's more interesting offerings, its Beats 1 radio station, is available for anyone to stream for free, and includes interesting shows and interviews from celebrity DJs like Elton John and Josh Homme. Otherwise, subscribers will find plenty of on-demand music, along with some pretty compelling curated playlists in the service's "For You" section.
Sign up for Apple Music (opens in new tab)
Groove Music
Microsoft's latest shot at a music streaming service is called Groove Music, and, like the others, includes a pretty large catalog of music for $10 per month. The service is widely available on multiple platforms, including Windows 10 PC and Mobile, iPhone and Android. Groove is even available on Xbox, letting you stream your favorite tunes from your console.
Like others on this list, Groove Music offers up its take on curated playlists and suggestions in its "Your Groove" section. There, you'll find relatively nuanced suggestions centered around mood, genre or other parameters based on tracks you've listened to in the past. Another of Groove's unique features is its tie-in with Microsoft's cloud storage service, OneDrive. Simply upload your own tracks to your OneDrive storage, and they'll be accessible from your Groove library across all of your devices.
Sign up for Groove Music (opens in new tab)
Amazon Prime Music and Music Unlimited
Amazon curiously has a few different offerings on the table when it comes to music streaming. For Amazon Prime subscribers, you automatically get access to Amazon Prime music, which includes a comparatively paltry selection of songs that Amazon says come in at over a million. If you're looking to step things up, however, the company now offers unlimited streaming of a much larger catalog that includes "tens of millions of songs" at $8 per month for Prime subscribers, or $10 for everyone else.
Like the others, Amazon Music Unlimited is ad-free, and includes on-demand music and curated playlists based on mood and genre. Where things get interesting is if you own an Amazon Echo, for which Amazon is offering a cheaper $4 per month Echo-only option. With Echo, you can do things like play a song based on lyrics you remember if you happen to forget its title.
Sign up for Amazon Music Unlimited (opens in new tab)
SoundCloud
If you're looking to venture away from the mainstream a bit, SoundCloud is worth a look. As opposed to the other services on this list, SoundCloud made its name on remixes and indie artists, and includes a ton of that content for free.
SoundCloud does offer a subscription option at $10 per month, which includes offline playback, ad-free listening, and access to its full catalog of music. You'll be limited to streaming either through the SoundCloud website, or via the service's Android and iPhone apps, but there's no substitute if you're looking for a wealth of indie artists and remix tracks.
What's your pick?
What's your go-to streaming music service? Let us know your pick in the comments!
Windows Central Newsletter
Get the best of Windows Central in your inbox, every day!
Dan Thorp-Lancaster is the former Editor-in-Chief of Windows Central. He began working with Windows Central, Android Central, and iMore as a news writer in 2014 and is obsessed with tech of all sorts. You can follow Dan on Twitter @DthorpL and Instagram @heyitsdtl.
Groove music is really good...i don't pay for music streaming though but the songs I own are stored on OneDrive and the integration between the two apps is amazing

All Groove need to do is introduce a family plan similar to Spotify. If it wasn't for the integration with all my Windows devices I would be on Spotify rather than paying for two Groove Music plans for me and my wife

Why are y'all paying for two? My wife and I share ours together and just make different playlists. Just saying.

My wife and I
have been looking for a way to share a family "ZUNE" now Groove Music Pass account.

They need to add that, but for now she just use my account on her android phone and I use it on my windows phone and just make separate playlists.

Exactly. I would love to use Groove but among those listed, it is among the most expensive of the bunch. So I can't pay MS for the pleasure, especially for the amount of time I have for streaming music. I went with Spotify and I may give Apple music a look because it offers a 15 dollar a month family plan. And you can't really beat Spotify for its Jazz music curation either. If Apple can get close to curating Jazz like that, it may be a fall back for me.

I use Groove Music Pass for streaming. It's quite good and very useful since it has apps all over the place (Windows 10, Windows Phone, Xbox, web app, etc.). I don't get why they don't offer a free, ad-supported version of the service, though. Their competitors do it, and it would draw in more customers. Also, Groove has the best logo.

Should look at some MediaMonkey features. I miss automatically updating playlists based on filters!

I pay for zune music pass, then Xbox music and now Groove music ))

And whatever they rebrand it as next year.

Jeez, the old Zune Pass was the best offer in the world. $14.99 and you get to keep 10 songs. The best.

Also there is Audiocloud client for Windows which is much better app than official one on Android and IOS

Hmm, I have to check this out.

In some ways it's better, but if a user requests their tracks aren't shown on third parties (which is almost everyone) then you have to resort to using the browser.

Pandora changed it's name back to Napster.

You're right. Thanks for the correction.

These lists always leave off Rhapsody (or napster) which had beaten the others to market by over a decade. However, the name change was a terrible idea, it reminds me too much of the 90's.

Groove is really great, if I ever tire of Deezer I reckon I'd pay for groove. The groove player itself looks good, I need to play around with it more in terms of sharing playlists etc

I think that's the main thing it's really missing. I personally use Groove and love it, but some of my family members really like the social aspects of Spotify. For me, the ability to upload my own music to OneDrive and stream it through Groove is a huge advantage.

Agree with that, I have GBs worth on OneDrive in terms of features and usability MS always come up with the goods, just wish they could advertise it more to really push it cross platform so sharability can take off

Sadly, Microsoft is horrible at advertising. They simply don't have any clue on the topic.

I wish Groove Music had a family plan so I could switch back from Spotify.

You nailed it....family pass is needed big time

With the 4 allowed devices to download on and unlimited devices to stream on, you actually have a pseudo family plan. I know, it's not exactly the same but do-able.

The problem with that is all devices have to be logged in as the same person. You then lose having your own music collection/song list/radio stations. The last and a killer is you can only stream to one device at a time. They just need to come up with a family plan.

Yes, they need a family plan. Well, I need a family plan. We simply won't pay twice the price for my wife and me.

Yes, exactly. I switched away from Groove because of Spotify's family plan. If Groove had the same deal, I would switch my whole family back.

Groove...hands down, I wish they would hurry up and bring back the videos though.

I use Groove for my own songs, Youtube for playing random x-hours mixes. For Groove i only need feature to play folder as "playlist"

Groove has 40 million more then some of the others on top. Annoyed it was left out even tho its clearly stated on there site :P

As I am a long time Zune Pass user, I would really love to see MS offer a Family pass like others do. If MS really wants to remain in this business, then they need to offer that functionality. Hell, MS Office 365 supports family members. But it likely has to be negotiated with the MPAA and other music consortiums for proper licensing.

Spotify of course. But for wp app is ****. Tried apple music, their suggestions are ****. Tried groove music, everything beautiful, but the music library is less than Spotify and also there is no family plan

In pure numbers the libraries are fairly close. There are albums that show up in one service and not the other and vice-versa...

I'm using Spotify since February 2016. Last week I used groove. I wanted to make the same playlist in groove as I have in Spotify. So I couldn't find some songs which are available in Spotify.

Groove has a bigger library though.

However I didn't find songs in groove that I have in my Spotify library

Yeah, same thing for me but opposite. Spotify misses songs I want, like Onkel Kånkel.

I would love family pricing on Groove. I am a Windows Mobile owner and like to integrate with my family to save more.

The Deezer UWP app is among the best. And their music library is satisfactory too.

A satisfied Groove use here. The app in Windows 10 gets better with each update.

Groove has really made some great progress this year, but still has a ways to go. Groove has problems synching what I have on OneDrive with what I have locally on my devices with the Groove catalog, so that it keep trying to download the WMAs for music I already own. Also, it will match an explicit song that I have with the edited version of the song in the catalog. I can't figure out how to tell Groove what songs/albumns I own match to what is in their catalog.

I have tried paid groove but I did not like it as much as Spotify. I pay for Spotify and I love it!

I'd be interested in Groove and Pandora, if they were available here in Hungary. Until than, I stay with Deezer. It offers a Premium Plus subscription for 1500 HUF (around 5 dollars) a month, and I love the flow, and the artist mixes, and their UWP app is pretty damn good. The only thing I miss is german music. There's no Rammstein (maybe 2 songs), and Die Toten Hosen, because they can't get along well with GEMA. Don't know if any of these streaming services has those. But there are some other german bands, so it's not so bad :D And yeah, I listen to SoundCloud sometimes, with the SoundByte UWP app :D

Soon to be Deezer Premium+ user as well. I looked for Rammstein as well and it turns out that they have some deal with Spotify. Would guess it's the same with that other band.

https://music.microsoft.com/Artist/206B0000-0200-11DB-89CA-0019B92A3933 https://music.microsoft.com/Artist/87B80000-0200-11DB-89CA-0019B92A3933

What also should've been noted is the sound quality of the services though. Not easy to test but a local television program in the Netherlands tested it and groove was really compressed. Bit on normal headphones you won't hear the difference though

Groove is full of bugs and crashes on PC and Xbox, it's only useful on phones.

not for me... works fine on PC Haven't tried XBOX

Nice, for me it constantly crashes to desktop after about five songs, I've tried resetting the installation but it doesn't fix it. The xbox version has decided recently that it only wants to play about ten songs on shuffle and then stop. This is only a recent issue though, it used to work fine.

My family and I have been users of Groove since the Zune days and love it. About a month ago when my brother decided to switch to Android (for some particular apps) I asked him if he had downloaded the Groove app for it yet. He was surprised and amazed that Microsoft made an app for a competing mobile device. My reply to him was, "Yeah, Microsoft is not a ***** like that."

Groove music is my choice. I tried Spotify but didn't like neither interface. And with a Windows Mobile phone Groove interacts better with my ecosystem, for example Cortana. Also, in my country is a couple of bucks cheaper.

Deezer's Windows 10 app is really bad.

I'm still on the fence about rental streamers. I still like to buy physical CDs and/or buy digital albums/songs outright. If I were ever to go streaming I'd lean between Groove or Deezer. One day when I know I can take full advantage of the month to 3 month trials I'll have to sample some out.

Google Play Music beats everything. I also have had Zune > Xbox > Groove Music pass since the Gen1 zune and I like it second best, but Google Play's apps, catalog, and streaming quality is better. Great to have options though. At this point it just depends on your ecosystem really... All of them are getting pretty close I guess. Don't like spotifiy, or Deezer, and Apple Music is the worst unless you own all apple everything.

I like Google Play Music the best, since it includes YouTube Red. I cancelled my subscriptions to Groove and Spotify, since I found Google Play Music to be a better value.

This is just superficial. Price is only one thing in the equation. There are other important things like the quality that each service provide. Groove audio quality was poor compared to the rest (maybe this have changed?) and there are premium services with more than 256kbps.
Other comments talk about integration with OS..... Superficial article.

I believe ZUNE music purchases/downloads were highest quality. I'm interested in how the services all compare now for streaming and for purchases downloaded. I'll have to BING it when I find time.

This is 'Filed under: Apps'? Four of these services don't offer native apps for Windows Mobile and for three of those there's nothing at all. And this article doesn't say anything of the quality of the apps that there are. It's a helluva pitch for ditching your Windows phone and switching to Android.

And he forgets Deezer. Which shows proper dedication with nice UWP apps including regular updates. Including the great Deep House mix.

I'm still confused why Groove usually takes a couple days to get new releases vs other services.

Family Plan for Groove nooooow!

Deezer and Groove. Both also have great UWP apps.

I tried Xbox Music now Groove Music 30 day pass but saw last.fm isn't supported so thats why I subscribed to Spotify. Once last.fm gets supported in Groove I'll cancel my Spotify account and subscribe again to Groove. I ñoleGroove, but lets be honest, I love last.fm much more.

Groove is my choice. I just wonder why Microsoft doesn't show itself off more. I introduce most of my friends to Windows software and devices. I also wish they would just hurry up and design/ build a great Windows phone too!

A couple of things I dislike about Groove. Firstly, not having a family plan is a pain. I pay for three separate Groove Passes, one each for myself and each of my two daughters. Secondly, I find the hard limit of 100 syncable playlists a pain. Any play list in excess of 100 stays on the local machine only, and does not propagate to other devices. Finally the 1,000 song hard limit per playlist is too restrictive. Apart from that, I find everything else to be superb on Groove. I love having it on my Xbox One console so I can play my music through my surround sound home theatre system.

How could you miss Deezer? Besides Groove which is not yet widely supported, is the only that offers very decent official UWP app!

I want to use groove without paying monthly subscription, of course with annoying advertisement.

Waiting for Spotify to hit India, runner-up (For me) Is Soundcloud.

I like the Groove interface better than the old Zune interface, but Zune had features that many competitors recently developed and Groove dropped. Zune had social, Zune had curated lists, Zune had device to device sharing. Lots of cool features that disappeared with Xbox Music and now Groove. Luckily, they have been restoring some of that functionality this year. Now, if they will come out with a family pass before my last subscription expires I will be very happy. Even if they bundle it with Office365. Why can't they just make it an add-on. Office365 Home Premium for $99 yr, add Groove and Xbox live Gold for all users for an additional $199 a year. $300 a year for Gold, Groove and Office would be a no-brainer for my family. Maybe even $350 a year.

Yes. ZUNE had many many great features and then, of course, Microsoft started over. I hope someday we'll get all the features back again, and more.

Please also mention - - Deezer - This is a great service. As good as Spotify. Or better? - Digitally Imported (www.di.fm) for dozens of channels of electronic music. Really awesome. - Flat Beats or Mixtapes / 8Tracks.com
Mixes by real people that really have great and wide tastes! - Beatport - another awesome electronic music site. About soundcloud.com - a few months ago they changed the service for the independant musicians and DJs who place their music on the site, making it far less appealing for independent artists.

Honestly, I'm not being bias or anything, but Groove Music is my favorite and they have put a lot of effort into making it imo the best music service out there. My wife and I use it together. :)

My wife and I
haven't figured out how to share an account?

My wife just sign into my account on her android phone and I sign in to my account on my Windows Phone.

No love for Tidal? I think it's a major player in the market with all the stardom.

I just can't justify giving Jay Z & Co. any of my money. Besides, isn't Tidal being considered for acquisition by Apple?

I used Groove Music for the past 5 years however with recently changing to an Android device I am now using Play Music. Groove music is better in terms of the UI of the app and the fact that it is available pretty much everywhere (PC, Xbox, W10M, Android, iOS) however lack of a family plan and google cast support is holding it back. If/when this is available I may jump back to Groove music.

Agree 100%. I just submitted my vote in the feedback hub for this.
feedback-hub:?contextid=293&feedbackid=62d70d57-eb36-4446-a3c8-3a55c5ce72d9&form=1&src=2 Or search for "I have a family of four" in feedback hub and you will find the most popular suggestion for a family plan. Just looking at this now I realized they have implemented most of the top requested features.

I think Songify is probably the best free music app hands down,groove is good but ya have to pay,although it is really cheap,but their are some titles that cannot be found on groove,however Songify uses YouTube and Spotify to search and converts the videos to a mp3 version,so if it can be found on YouTube you can get it,and its forever,no catch

How much do I really miss Mix Radio. None of these services come anywhere close to it

i have only one OPTION AVAILABLE to me from this list : Apple Music so apple music ftw

I would have preferred side by side comparison with amount of songs for each one of them, platforms supported, features available, audio quality ...

What you don't consider is Audio quality. Ok, won't matter on a smartphone, but at home. From my experience Groove and Spotify deliver 320KBit MP3s, while Apple is delivering bad encoded AACs and Amazon only 256Kbit. In Germany we have another service "Deezer", with a quite good song collection, and also 320Kbit and Apps on all plattforms (except Blackberry). And really funny TV ads ;-) I myself use Groove, but my girlfriend uses Deezer, and they are comparable in every aspect.

That's partly right. If you buy the songs on groove, you get 320kbit/s MP3s. But if you subscribe to GrooveMusicPass, you get crappy 192kbit/s WMA.

Just checked. My ears say it's 320 or better, download size of the song confirm that. Maybe it has changed, I'm using it only since 3 month, before I used Spotify.

At least in Germany, it seems that the quality is 192 kbit/s. Where do you come from?

I was subscribed to Groove for ages and loved it. I would have liked to be able to choose music quality though and would have liked a feature like Spotify connect. Unfortunately I currently can't afford the service.

I'm a paying Groove member since its debut as Xbox Music

Groove was the best... Until the latest update took music videos off........................

I use Groove Music Pass. The only issue I have is they not accepting my currency (Brazillian R$). They charge me in US$. I also actually buy the songs of the bands I like the most (and they charge this in R$)

Google Play Music also allows the user to upload up to 50K tracks for free, which makes one the best solutions to someone who already have a large library and is not too much interested in finding new things. Groove is improving in a fast rate but still missing a lot of features. The metadata is incomplete and thus often fail to proper handle multiple CDs albumns. Also, there some metadata editing capacity but it seems not to work in every track. It is necessary to use additional software to rip your cds and finally, although it support FLAC, it only do so to local files, not streaming. I guess all those services are aimed to a younger audience that don't have a library yet. Still, when my daughter ask to subscribe one of those services, one that offer a reasonable family plan and a good management of my personal collection will probably get my money.

I use Groove. They pay FAR better royalties then almost everyone else. Plus the OneDrive integration is excellent. Groove works great on W10m also.

I use Groove, but the thought of a family plan has me looking at Google or Spotify...

Those of you using Groove music for your own music without the subscription (uploading to OneDrive) how are you making this work? I have a lot of music on OneDrive. When I go to play a song through Groove that I have uploaded it tells me I need a subscription. Full disclosure...I am now on Android.

Spotify fan of the first hour

Is groove thing available in India?
If not, then WEN IN INDIA?

I love using Groove Music, it's gotten a lot better over time, but i love how my own collection gets mixed in with my other streaming playlists. The catalog is huge, and i do find exactly what i'm looking for. Also i love how i can get a free month through Microsoft rewards. That's far better than all those other music services, when i can get a free month, infact i gotten up to 4 free months and i'm good till February until I pay $10 again. Groove is also accessible on my Surface 3, Xbox One S, Lumia 950xl, Cybertron gaming pc, Lenovo Flex 2, and my Galaxy Note4. Which those other services are only in a browser or just on Android.

Because I like the Groove app, I would directly subscribe to this service. But with the Music Pass you only get crappy 192kbit/s WMA files. Spotify offers much better streaming quality.

Spotify is crapware on Windows Phone, for me anyway. For the folks using Spotify with Windows Phone, how is it working out for you? I don't have a premium subscription but 9 out of 10 times the damn thing gives me "error The audio could not be started. Please resart the application." message. A solution that seems to work, is to soft reset the phone uninstall and reinstall the app. Does having the premium sub help with this error? I don't want to have to go through this just to use Spotify. As mentioned by a lot of people, Microsoft needs to come out with a family subscription.