Biggest gaming disappointments of 2017
The year 2017 was a fun, if turbulent, one in gaming.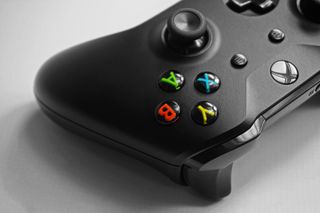 Nintendo's tablet-like Switch exploded onto the scene and continues to defy expectations. Dozens upon dozens of great games hit the shelves. Microsoft launched its own line of VR headsets with its OEM partners, complete with SteamVR integration. And of course, Microsoft launched its 4K beast, the Xbox One X.
As usual, though, it hasn't all been fun and roundabouts.
As 2017 draws to a close, it's time to look back on the year's biggest misses. The most disappointing games, most disappointing companies, and the most disappointing happenings.
Visceral Games shut down
Here's a more recent one that stung particularly badly. Citing a lack of faith in Visceral Games' Star Wars project, EA shuttered the studio, putting a few hundred of the industry's most talented developers out of work.
Visceral Games built many games, but the Dead Space series was by far the most famous, arriving at a time when "AAA" survival horror seemed to be on the ropes. Dead Space 1, and 2 launched to critical acclaim, while the third died in a fiery mess after EA forcibly attempted to broaden the game's appeal, injecting needless co-op, Gears of War-like cover-based combat, and an early incarnation of micropayment accelerators.
Since Dead Space 3's failure, Visceral went on to make the generally fun, but lacking Battlefield Hardline, and later, a linear action game set in the Star Wars universe.
Deciding the potential for epic $$$ cash money $$$ was weak, EA didn't just kill Visceral's Star Wars project, but the entire studio. Announcing just a few days later that it would be acquiring Titanfall dev Respawn Entertainment for several hundred million dollars. Watch your back, Respawn!
Star Wars Lootcratefront II
Speaking of EA, the unpopular publisher managed to piss off the entire internet to the point even mainstream news outlets begun taking notice.
Star Wars Battlefront II should have been game of the year material. EA outlined plans to address all grievances from the previous game, including a canonized campaign for Star Wars fans, improvements to gunplay and, crucially, space combat. There would be boatloads of extra maps, new content arriving for free, instead of using a playerbase-dividing season pass, and more. Battlefront II would also be getting a marketing boost from the launch of Star Wars VIII: The Last Jedi. What could possibly go wrong?
Despite being relentlessly fun, artistically stunning, and authentic, EA's chronic greed got the better of it once again. The publisher had DICE design every aspect of the game's progression systems with the capability to bypass time investment with real money, creating an uneven playing field between rich and poorer players. The backlash continues even now, with EA practically silent on what it intends to do to fix things.
It's not just Battlefront II, though, to be fair. Battlefront II just became the focal point. 2017 was the year that gambling loot boxes seemed to become the norm across most "AAA" premium games, including Assassin's Creed Origins, Middle-earth: Shadow of War, Need for Speed, Forza 7, and many more. They've been creeping in for years, of course, but this year, it felt like publishers stopped worrying (or caring) about any potential backlash. It looks like this is the way things will be, from now on.
Death of Mass Effect
I figured since we're bashing EA, we might as well bring up Mass Effect Andromeda.
As a huge fan of the franchise, it pained me to review this game, which launched in a horrific state earlier in 2017. Game-breaking bugs, notoriously (and uncharacteristically) hideous animation work, and general blandness led EA to slam Mass Effect Andromeda on hiatus, which is a depressing end for what was easily the publisher's flagship RPG product.
The studio charged with building Andromeda was also dissolved and absorbed by other EA studios, and planned resolutions to the game's plot hole-filled story via post-launch DLC were killed off. Andromeda could have been salvaged had it been delayed to provide extra polish, but EA prioritized short-term gains and shareholder targets over gamers and long-term success, as per usual.
Halo Wars 2 "Ultimate Edition" isn't Ultimate
A slightly less egregious issue, but I received quite a few messages about this, and Microsoft's insistence on using the "ultimate" monicker for games that aren't, well, ultimate.
Marriam-Webster dictionaries describe "Ultimate" thusly: _"last in a progression or series: final // their ultimate destination was Paris." So if "ultimate" means "final," why didn't the Halo Wars 2 Ultimate Edition include the most recent DLC, Awakening the Nightmare (opens in new tab)?
It's not a question of value, really. The Ultimate Edition included tons of great content, and I think it's fair for Microsoft to have sold Awakening the Nightmare separately, as an expansion, given the abundance of quality content that comes with it. The issue is one of false advertising.
It goes for the whole industry, really. Stop advertising your games as ultimate edition if they're not ultimate.
Death of Kinect
As far as the mainstream goes, I doubt many people will say a prayer for Kinect, but fans of the Microsoft ecosystem know better.
Kinect wasn't the best solution out there for gaming inputs, but it spawned dozens of quality and fun titles, particularly for non-gaming families to enjoy together. There's something natural and intuitive about motion controls if you've never handled a gamepad, and Kinect was easily at the forefront of this sort of technology.
Kinect lives on in HoloLens and Windows Mixed Reality headsets, using similar spatial mapping technology to remove the need for external sensors in VR environments, but for many, it wasn't always about the games.
Kinect gave Xbox owners an Amazon Echo-like experience years before Alexa arrived on the scene. "Xbox, record that." "Xbox, watch TV." "Xbox, go to BBC iPlayer." And so on. There was something futuristic about getting home from work, turning on your Xbox via voice, and consequently, your TV via the integrated IR blaster. Kinect also recognized faces for instant sign-on, something now available in Windows PCs via Windows Hello.
Microsoft announced this year that Kinect production had ceased, and that the peripheral was basically dead. As a result, it looks as though any development for Xbox's Cortana-powered voice commands is effectively dead too, as Microsoft basically concedes the entire personal assistant and home automation market to Amazon's Alexa.
Kinect represents one of Microsoft's biggest missed opportunities, whether they know it or not.
Xbox One X, where's VR?
I'm frankly surprised I'm including this disappointing morsel, considering how much I've been hating on VR for the past year.
Having only used Oculus Rift and PSVR, I failed to imagine a world where VR might be fun, intuitive, and above all else, accessible, for someone as lazy and set in their ways as me (and for the many others like me). Enter Windows Mixed Reality (WMR), which does away with annoying sensors and external cameras, putting all the tech you need directly on the headset. The inclusion of joysticks on the WMR controllers also gave me the opportunity to play VR without motion sickness, eliminating the need to turn physically. I love it, and now believe in the tech.
That's why it's a bit of a disappointment that the Xbox One X doesn't support VR out of the box.
It's not a question of power, the X is more than powerful enough to provide VR experiences via WMR, but there's a question of software support. The vast, vast majority of quality VR games right now rely on a Windows PC. Microsoft is building up its own Store offering, but the library is slim pickings as of writing, with probably less than ten games worth your time.
Hopefully Microsoft will double down on this exciting new paradigm sooner rather than later, lest they concede yet another platform shift as they did with Cortana, mobile, and much, much more.
Xbox first-party line-up (or lack thereof)
Despite the successful launch of the Xbox One X, Microsoft has been dogged with criticisms of its first party exclusive support for the box. Sea of Thieves has been delayed a few times into 2018, and Crackdown 3, previously intended to launch with the Xbox One X, also slipped to next year.
The only new exclusives to ship with the Xbox One X to showcase its power was Super Lucky's Tale and Forza 7. Super Lucky's Tale is a quirky and vibrant platformer aimed at kids, but it's not exactly the photorealistic showcase the X deserved. Forza 7 picked up the tab to some degree, but the Xbox One X relied on third-party titles like Assassin's Creed Origins to do the heavy lifting.
PlayStation dominates the narrative when it comes to exclusive core games, with major hits from the likes of Persona 5, Nioh, Horizon Zero Dawn, Nier Automata, and many more. Most of Xbox's exclusive titles this year were either smaller games, such as Cuphead, or niche efforts, like Halo Wars 2. Microsoft has sorely lacked an acclaimed heavy hitting "AAA" action-oriented exclusive for what feels like an eternity at this point, and gamers have noticed.
Microsoft is also less willing to share details on games further out in the roadmap too, when compared to Sony. PlayStation gamers know what's coming soon, but they also know what's further away on the horizon. Xbox gamers don't have much information, and that's a bit of a problem.
Microsoft CEO Satya Nadella and gaming lead Phil Spencer have both expressed the desire to rectify this situation, with more funding and efforts, but it could be a long time before we see these initiatives bear fruit.
Still no Half-Life 3
Damnit Gaben. Earlier this year, Valve veteran and Half-Life writer Marc Laidlaw, left Valve.
Half-Life is a landmark sci-fi shooter series that ended in an excruciatingly unresolved state, never giving fans any sort of plot closure. Over the years, the idea of any sort of "Half-Life 3" coming out has dwindled, as Valve moved away from building its own games, and into digital distribution with its Steam platform. Most of Valve's current games are service driven, supported by microtransactions. Half-Life doesn't really fit this model.
Given Laidlaw's departure, the likelihood of more Half-Life seems bleaker than ever.
That's a wrap!
There were tons of disappointing moments this year, but these ones stood out in particular, at least for me. What were your biggest gaming gripes of 2017? What were the worst games? What companies pissed you off the most? Sound off in the comments, let's all vent together.
Get the Windows Central Newsletter
All the latest news, reviews, and guides for Windows and Xbox diehards.
Jez Corden a Managing Editor at Windows Central, focusing primarily on all things Xbox and gaming. Jez is known for breaking exclusive news and analysis as relates to the Microsoft ecosystem while being powered by caffeine. Follow on Twitter @JezCorden and listen to his Xbox Two podcast, all about, you guessed it, Xbox!
"Death of Kinect" When I pre-ordered my XBOX One X, I made sure to pick up a new Kinect and adapter cable. I love using the Kinect for voice commands and better yet, to Skype my family from the comfort of the living room. And yes, I do try to purchase and support any games that were developed for the Kinect. I only wish KINECT PARTY and the original (not this Rivals junk) KINECT SPORTS were ported...at least the bowling game.

I still use them, got both Kinect for 360 and the One, amazing devices to be honest. To see their potential, you need to use them.

I still use them, got both Kinect for 360 and the One, amazing devices to be honest. To see their potential, you need to use them.

It still really sucks that you have to purchase a separate adapter. I mean really, the adapter should come in the box, or be available with a coupon redemption or something like that.

It sucks that you need to use an adapter, it should work without an adapter. Also, Microsoft should have released a Kinect v3.0 for X Box One X, but unfortunately they don't know the value of Kinect.

> Cortana-powered voice commands
> is effectively dead too
Harman Kardon Invoke... just saw the vid today on their dev channel.
With enough demand, maybe MS can intergrade xbox control into the AI.
Or simply... let user plugin any USB noise cancelation speaker.

I still use my kinect also, and got one for the One X. I like using it for Dance Central. I really think that game is underrated. Then there's the Nike Kinect Fitness. Wish they would port that over to the XBONE. I wish they made more use of it in other games. Like in SplinterCell you can use the kinect to distract the enemy characters on the screen. In some parts of Tomb Raider if you lean over in your chair to peek around a corner, Laura and the camera will pan over to see around the corner. I think all of the shooters should have had that feature. Also have a nice horror game on the kinect that I like. The kinect wasn't perfect but it's fun. :-)

Oh yeah. I was really hoping to see the hololense get integrated with the kinect. I think that would have made for some nice game play experiences. I imagined being able to play a shooter like Halo, and if you have the Hololense, the HUD shows up there instead of on the TV.

I finally picked up a Kinect (Gamestop used for $17, how can you not?), and I returned the first one, because I thought the Mic was broken. The second one was just as bad at picking up commands. I expected, foolishly, the same or better quality than the Kinect 360. I installed Cortana, and it is way better, and usually works. But the fact that the neutered the setup by removing gesture controls, pretty much doomed it. It's good for switching apps, but the second you get there, you need to pick up a controller anyway. I use it for: -Turning the Xbox on/off -Turning my volume up -Pausing/Playing movies They should have left gesture control in it, and made sure it could act as a "cursor select" in any app. Even if you didn't use it for games, it would have been a worthwhile accessory, that I would have paid $100 for. But since they crippled it in comparison to the 360? Stupid. Just absolutely STUPID on Microsoft's part.

Basically sums up that the MS has really blown it on multiple markets. They've lost mobile, assistants, exclusives, VR, and now they're losing corporate and education to chrome. Is there anything they CAN do right?

I seriously fear for the company next year.

VR? Does it have a place in majority's living room? MR/AR is more suitable for living room environment and VR isn't. VR's not for arcade either cause of hygiene problem. Amusement park is where VR can truly shine. A related WC forum topic :
https://forums.windowscentral.com/xbox-lounge/466992-windows-mixed-reali... * I'm a main programmer in a major game studio that has over 4k employees. We have VR experiment team. It's not what I'm doing right now but... it's not like I've never participated in their exercise (their activity area is close to my seats).
We have all the major VR equipment in our studio and I've tried a few round of Zero Latency. Simply put...
MR can do VR but VR cannot do MR, AR can do MR but MR cannot do AR, logically.

"I'm a main programmer in a major game studio that has over 4k employees." Main programmer who doesn't know the meaning of benchmark... LOL OK...

Exclusives... are you comparing with ps4 exclusives? To be honest... The few ps4 exclusive that most ps4 owners bought and care about... are Uncharted (2015, 2016) and Last of Us (2014). Majority plays GTA, FIFA, BF, COD, Witcher those typpa games... Dragon Quest? Most sales came from Japan and Japanese don't really buy western games, hardly contribute software sales.
ps: Quite many friends I have in Japan... bought ps4 JUST for DQ. Only play DQ on their mobile...
* Japanese console market is dropping YoY. GoW4 alone sold more than 6.4m and it still has continue income... (else why MS and its e-sports business partners are still frequently throwing big bucks at players?)
* Halo and Forza has similar business model.

Except a new Uncharted game came out this year, and you might not realise that Horizon zero dawn is a thing.

Once again you're ignoring the point of the importance of a BIGGER, MORE DIVERSE library. That is a selling point. Why do you think all these companies including MS talk about "Exclusives" in conferences? The very fact that some gamers say I'll buy a PS4 just for their exclusives is significant. Less people are likely to say I'll buy XB1 just for it's exclusives since it hardly has any...

Losing corporate... This is what MS's been doing. * UWP (cross pc, xbox, iot, ar/mr) + free unlimited cross-platform cloud sync that leads to BC/FC/XPA.
* BC/FC + cloud leads to GamePass business model.
* Maintain C++, C# and other open source projects.
* Biggest contributor to GitHub.
* Cross Linux.
* Visual Studio goes free, free project manager / SVN for small team.
* Drop WinPhone for win10ARM.
* AR/MR, IOT, etc. If you read IT news, you'd know MS's partnering with quite many enterprises in... a lotta strange field... meantime essential to our daily life... But I'm just a game programmer, what would I know. What I can tell you is, we've over 4k employee (more globally). Just bought office 365 and other MS's business solutions.
I'm a client-side game programmer (I can do server tho. C#, JAVA, Unreal, Unity, Javasscript, html5, webGL, php, sql, you name it, I can start fumble'em around day 1, without book). We use JAVA to build our game servers, now switching over to C#...
Well... Console games still use C++ but Unity projects... C#. And, not just *.exe and UWP (xbox, iot, ar/mr, pc, win10s, win10arm) apps, you can use C# for Android and iOS apps nowadays (I'm a C++ guy but objective-c is just freaking ugly... C# is def better looking than objective-C).
Why C#? Sharing source code and game logic between client-side and server-side… why not,? There's no down-side.
I cannot tell you for sure cause it's not up to me and depends on how fast the integration takes, but... at some point, we might start hosting our game server on Azure...

lol the usual copy-paste bs... I still don't know what is win10ARM. The only person I see hyping that up is you. Can you tell me what it is and where can I get it? You have tried to ignore these questions in the past so I don't expect an answer from you...

Really? win10ARM is exactly that! You're on a windows tech site. Can you explain........anything. Guest says it ALL! Go away!!

Wait, EA killed another Star Wars game? Too bad. But, well. For years I've been longing for Kotor 3, I guess time to abandon the hope. If that happened, the end product could be comparable to Andromeda, and capable of tainting the series' good name.

Oh, but unless I heard it sucked or microtransactions ruined the gameplay, I would happily pay $100+ for KOTOR3. I still think the first one, for its time, might just be the best game I ever played.

I know it's a joke but that whole half life 3 meme must stop at some point , please let this meme die . The Mass Effect drama was the worst of the year for me since Mass Effect was one of my favourite game franchises and one of the best sci-fi universes ever created . I am still waiting for a remastered ME trilogy GOTY .

The no VR on the X is a misplaced criticism. WMR is NOT ready for the Xbox. I own the Lenovo and can say it has some issues on the PC. VR on Xbox needs to work perfectly and not be a 1.0 product. I really like WMR and it should come to Xbox just not yet.

Did you see E3 2016? VR was a main selling point when they talked about this console back then. As time went by they talked less and less about VR on scorpio...

Have bethesta by the Half-life rights from Valve and then have Machine Games make the next Half Life 3. Nuff said....
That is the only developer that could probably do the half-life franchise Justice. Heck in certain ways, Wolfenstein is better than half life

How about Scalebound cancelation?

The VR criticism is a little harsh. Until the headsets are wireless I wouldn't even consider VR/AR in the living room. Way to much potential for broken stuff from competing cables, pets, kids, spouses in the same space.

Great article. For me the biggest disappointment is how 2017 became the year of the loot box. And like said in the article, it's not just EA. Many of these major companies did it. EA just pused it a little too far and all the anger that was building up fell on them... This is quite sad for gaming but there was quite a few positive to the year too. For me, Cuphead, Zelda breath of the wild and Horizon Zero dawn were brilliant games.

Kinect and VR In my opinion Ms could literally had just dominated the VR industry if they didn't lack vision. Can you imagine using the kinect to map your hand and body gestures instead of having a remote to do things. I mean just imagine able to see it tracking your arms, legs, hands, even your fingers. I just think of the possibilities so sad.

Yep. You are right. But they have to improve Kinect. But maybe they found another way to track player movements and are preparing the bomb for the industry. Who knows?

How about that terrible new version of minecraft? Major downgrade over the Xbox One edition...

Downgrade? What's wrong with the new version? I'm asking because I really don't know. I'm not a fan of minecraft...

I love the Half Life reference Jez.