Bing gets new tools for learning about the stars, molecules and more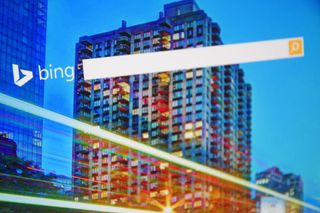 Microsoft has rolled out some updates to Bing that should make learning a little more fun for students of all ages. The latest additions include interactive ways to learn about constellations, family trees and much more.
As noted on the Bing blog, students can now learn more about specific stars and even molecules with interactive charts and diagrams. All either requires is a Bing search for a constellation if you're interested in the night sky, or a specific molecule like methane, and you'll be presented with detailed information on each.
Bing also now includes a way to learn more about specific family trees for royal families, along with the members within. Perhaps most interesting are the new citation tools — which will help you correctly cite academic research — and a Rubik's Cube solver which does exactly what its name implies.
Each of these additions should be available now for related searches.
Dan Thorp-Lancaster is the Editor in Chief for Windows Central. He began working with Windows Central as a news writer in 2014 and is obsessed with tech of all sorts. You can follow Dan on Twitter @DthorpL and Instagram @heyitsdtl. Got a hot tip? Send it to daniel.thorp-lancaster@futurenet.com.
I would like Bing to give us dark theme like the old days.

I have had the dark theme for quite a few builds now, you don't?

Add lord of the rings family tree and im in

Yea I really don't care much for royal families... People forced others to worship them? That should be stricken from the records.

Yeah, make that bing geekier...

Star wars? Stargate? Yes please!

I don't see where to do the works cited but this is AMAZING!!! This will blow google out of the water and they need to push this more.

There's an abundance of things already on Bing that blow Google out of the water. In fact Google has copied a LOT of them (like the internet speed test and infinite image scroll)
Also, just because, here's some other things Bing can do: QR code generator, HTML formatter and base64 converter (and more, for the devs), it can recognize famous people in image results, guitar tuner, solar system, fantasy football rosters, direct links to read classic novels ("Oliver twist ebook") etc etc. As you use Bing over time you find more and its much more useful than Google, people just don't want to switch. Honestly I tried to go back to Google but the results seem too inconsistent and much less helpful in all practicality. Also i just compared a search for "weather" on each and Google's mobile site still looks like something from 2009...
Don't be afraid to tinker around with it or try it out real-world. Bing has a lot up its sleeve.

Is any of this US Only, I can get some things like the molecule one to work, however constellations and html formatters don't work. Is there something in particular that I must do to get it to work?

Not sure to be honest. They are a US based company so we do get it first, but as you can see they do work hard and they aren't stingy, they don't leave others out, so it's only a matter of time...

Ha, you are absolutely right and I also know about the programming stuff, I'll have to try out the stuff you mentioned that I haven't seen yet. Good post... Only thing I'm disappointed is why they have been spitting out commercials showing these feature killing google including benchmark's that best chrome, Firefox, safari and the rest. They could be pushing the fact that not only is apple way behind, but so is the rest in the PC world including browsers. Phone can only follow...

I found out the molecule thing out by accident a couple weeks ago when I typed in C2H5OH while looking at a diagram in Dear Esther. Ethanol, it turns out, which is relevant to the story. Very cool stuff.

Kind of. Dark around the outside but not throughout like Windows 8.1
Windows Central Newsletter
Get the best of Windows Central in in your inbox, every day!
Thank you for signing up to Windows Central. You will receive a verification email shortly.
There was a problem. Please refresh the page and try again.