Bing introduces image searching by usage rights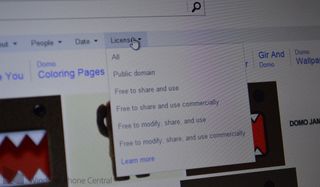 Any journalist, blogger, or business owner knows that purchasing image rights can be an expensive process. Many of us turn to websites like Flickr to search for photos with Creative Commons licenses that allow commercial usage. Starting today, Bing is offering the same ability – to search by license types.
Many day to day users will simply overlook the "Search by License" feature, but for those who need it - this is a breath of fresh air. When heading to Bing Images you can now select from a barrage of Creative Commons options:
Public domain
Free to share and use
Free to share and use commercially
Free to modify, share, and use
Free to modify, share and use commercially
It should also be noted that within Office 2013, users can search directly for Bing images within the application; the images that have been shown are Creative Commons content and employ the same technology that is now powering Bing Images.
Try the new filter option out and let us know what you think.
Source: Bing Blog
Windows Central Newsletter
Get the best of Windows Central in your inbox, every day!
Very cool. Thanks for the tip! BTW, for those who might be confused, the license filter appears after you've done the search. After that you can change the various filters to your heart's content.

This is wonderful! I just hope the public domain search yields some good results.

Bing seems to be getting better all the time. Still use Google but this may switch my image search provider.

I just realized the Bing! Tile is gone from W8.1

Before somebody says anything, I do understand that the Search button in the Charms menu covers all the search. But I kinda liked the Tile.

I miss the Bing Metro button, If you ask me....

There's some kind of issue with my Bing tile. Every time I startup my laptop, the Bing tile just comes back (broken of course) and I have to uninstall it again.

Only thing I like on Google's image search is the ability to upload a picture and find all its locations on the Internet..

As an author, this is really useful as a way to better find the rights to images to use in book covers too.
This just places Bing one step ahead of Google in that area.

ahh Bing just keeps getting better and better. I think it's time for me to switch from chrome to IE and Google to Bing

I did that.... Ie in surface is as fast as chrome....and surprise, Bing is good as goofle for my search's, even I don't believe, buy it IS!

I can use this. Great feature.

As soon as Bing provides the ability to filter by date ranges (outside the US) then I'll be there. This is a great feature though, probably doesn't work in Aus either, will check.

Aaaand it's US only. Again.

Might be an idea to label ALL Bing News with USA ONLY as most of the nice new features do not leave the shores and get to the rest of the regional Bing Sites..
(WHY THEY CAN'T IS BEYOND ME)

LOVE THIS! I used it today!
You can also search this way with flickr, though Bing should get more content.