Bing rounds up the best of its homepage imagery - downloadable theme available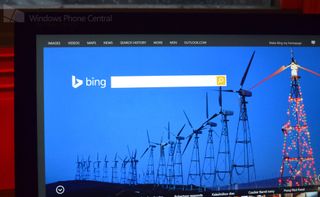 The ongoing Bing vs. Google debate is not one that has any intention of ending soon, but it is hard to state that Google's homepage can ever be more breathtaking than some of the imagery supplied by the Microsoft team for Bing.
In honor of the great imagery that has been used over the past year, Microsoft released a list of the most popular Bing homepages along with a downloadable theme for Windows 8 that you can access after the break.
The top ten pieces of photography capture life around the world in Singapore, Spain, New York, California, Hawaii, Seychelles, Chicago, Rhode Island, Nevada, and England. Much to the enjoyment of our English writer, Richard, England has topped out as the number one Bing homepage.
You can head over to Microsoft's blog by clicking here to view the full list along with all imagery. You can also download the Windows 8 theme including all the imagery by clicking here.
What is your favorite part about Bing?
Source: Microsoft
Get the Windows Central Newsletter
All the latest news, reviews, and guides for Windows and Xbox diehards.