Borderlands: The Handsome Collection update for Xbox One fixes prior-gen save files transfers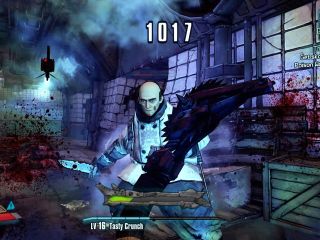 Gearbox Software has released an update to the Xbox One version of its first person shooter Borderlands: The Handsome Collection. It allows owners of Borderlands 2 and Borderlands: The Pre-Sequel for the Xbox 360 to transfer their Badass Ranks and customizations from their game save files to the Xbox One versions of those games.
Gearbox states:
Borderlands: The Handsome Collection was first released in late March for the Xbox One and the PlayStation 4 and contains the content from both Borderlands 2 and Borderlands The Pre-Sequel that were previously released for the Xbox 360 and PlayStation 3, along with all of the post-release DLC packs from both games.
Source: Gearbox
Question.. Will a save transfer unlock all the achievements on X1 that you unlocked on the 360? Has anyone tried this?

Thanks. Would have been nice..

I was wondering the same thing.

It would be cool if it did
Windows Central Newsletter
Thank you for signing up to Windows Central. You will receive a verification email shortly.
There was a problem. Please refresh the page and try again.