Bridgestone Australia picks Windows Phone as their fleet smartphone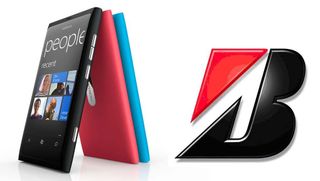 Windows Phone and Nokia received another vote of confidence. This time from Bridgestone Australia who has chosen the Nokia Lumia 800 to replace the company's smartphone fleet.
The Nokia 800 won out over the iPhone and Blackberry in part due to the Windows Phone support for Outlook, Work and Excel. Bridgestone's workforce was a little divided in their needs with Sales needing easy email access and managers needing better integration with business apps. Then there was the desire for a device that bridged employees work and personal lives. Scott Baxter, Group IT Manager for Bridgestone commented,
Baxter also commented that Nokia Drive and Maps were two appealing apps that will allow staff to dispense with separate GPS devices.
Source: ITWire; Thanks, Hassan, for the tip!
George is the Reviews Editor at Windows Central, concentrating on Windows 10 PC and Mobile apps. He's been a supporter of the platform since the days of Windows CE and uses his current Windows 10 Mobile phone daily to keep up with life and enjoy a game during down time.
Please they are only buying 140 phone only

would you rather they bought 140 androids? or 140 iphones?

I would rather they bought more 500 or 600 its big company u know or at least thats what i heard ;)

Its not about the quantity its about the quality.

Love reading articles like these! Let the revolution begin!

Bridgestone US will come as soon as their corporate offices hear how amazed everyone in the Aussie office is. ... Unless of course the decision makers are spiteful apple fanboys. Which is likely.

In a war any win is a good thing. And in one where your so vastly out numbered you take what you can get.

Windows phone OS better, richer overall, any day

It'll get better in areas it needs to improve in. Personally I luv WP, and my Lumia 900 is excellent. I'm not missing Android or IOS at ALL!

I work for a big beverage company in the US with well over 200,000 employees worldwide and they just switched some employees to the iPhone and iPads 2 days ago and people in my position will all switched over early next year. Now that's worrying because just 2 years ago we all had Windows mobile phones and PDAs! Wish Apollo will be here soon to change it. Doubt but wish.

Organizations will catch on when they realize a $99 phone has better integration with the business than $199 phone. Especially when there are significant savings of 35-50% on hardware.

Those prices make me want to cry. Lumia 800 is AU$700 and the AU$800 for the 16 GB iPhone 4S. The Aussie dollar is 1:1 with US$

Whoops, That's the Lumia 900 price. The 800 is $450-500

It's no different in the US either mate. Those prices you've quoted are for the unlocked phones. Just like in the US, here in Australia we get massive discounts on the phones when we go into a locked 24 month plan, sometimes we even get the phone for free. AT&T in the US gave people a great deal in the US by giving the phone for free on the plan. I believe we'll be seeing a similar offer with the titan that's coming here soon.

I was feeling cool today and thought I'd access a SharePoint Excel spreadsheet on my phone instead of my laptop. It worked fine until I tried to switch to one of the other tabs within the spreadsheet. It turns out you can't access tabs (or at least I couldn't figure it out). Yet another FAIL for WP. It's embarrassing. Every time I hear them touting that it comes with Office it makes me cringe. It's borderline false advertising. And I'm a fan for chrissakes.

Click the outline button in the menu. You're welcome.

Well goddam. Thank you! Are they not called tabs, but outlines?

Learn to use the phone before complaining

yeah aussies! and windows phone! go you good things

You sound like my wife: no offense...the feature is there, flick the headings (Locations, etc.) until you find what you need.
Windows Central Newsletter
Thank you for signing up to Windows Central. You will receive a verification email shortly.
There was a problem. Please refresh the page and try again.