New Broadcom chip to finally bridge the gap between wireless charging standards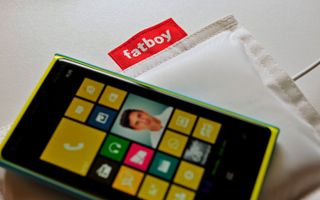 Broadcom has announced a new wireless charging chip that aims to simplify wireless charging by combining all three current standards onto a single chip. The Wireless Power Consortium (WPC), the Power Matters Alliance (PMA), and the Alliance for Wireless Power (A4WP - of which Broadcom is a member) all have their own standards, though the PMA and A4WP have recently agreed to merge.
While the WPC's Qi standard has found its way into many products, it faces some challenges. For instance, though Nokia includes Qi charging in its phones, models bound for AT&T in the U.S. use the PMA standard, thanks to the carrier's partnership with the Alliance. This is set to change with Broadcom's new chip.
Broadcom's BCM59350 chip is an effort to provide a single low-cost, energy-efficient solution to the problem of multiple standards without leaving some customers out in the cold or having to wait until one standard wins out over the others. The chip enables automatic selection between the specifications from the three standards groups, and Broadcom wants to use the chip to drive the A4WP's Rezence resonance wireless charging specification into the mainstream.
The chip is not yet available to most manufacturers, but Broadcom is currently sampling it with select customers. How do you feel about Broadcom's attempt to unify wireless charging? Tell us your thoughts in the comments below.
Source: Broadcom
Get the Windows Central Newsletter
All the latest news, reviews, and guides for Windows and Xbox diehards.