Can customs seize your Windows Mobile device?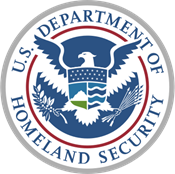 A bit of hoopla was raised last week over border search policies disclosed by the U.S. Department of Homeland Security. In almost every news story, the word "laptop" was used in the headline. And this is true. Your laptop can be seized and its information inspected for an unspecified amount of time, no suspicion necessary.
If you're visiting WM Experts, you're probably a fine, upstanding member of society, and a model patriot and benefit to the American way of life, blah blah blah.
But the next logical question is, "Can they take my Windows Mobile device?" Check in after the jump for the answer, and for some tips that could save you some time and embarrassment. (Though if you're looking for a way to completely sneak one past the government and cause some shenanigans, you're at the wrong place.)
Welcome back. So can The Man snag your phone and look at your data?
The answer is: Absolutely. Along with just about anything (electronic or otherwise) you have on your person.
From the Policy Regarding Border Search of Information (pdf link), dated July 16, 2008 (bold section emphasized by us):
The policy isn't new, and it applies to anyone entering the United States, citizen or not.
Handling the information
So customs can snag your device, copy your data or inspect it on site, and there's not a whole lot you can do to stop them from doing so. If they find probable cause (opens in new tab) that you're up to no good, they may "seize and retain the originals and/or copies of relevant documents or devices, as authorized by law."
And your data can be copied and shared with just about any other governmental agency.
Absent probable cause, they can only keep information regarding immigration matters.
Other provisions
Windows Mobile is primarily still a business device, and businesspeople tend to travel with sensitive information.
There are provisions for "business information," though it doesn't say much more than "We'll do what we can to keep your stuff from falling into the wrong hands." And it adds that "Depending on the nature of the information presented, the Trade Secrets Act, the Privacy Act, and other laws may govern or restrict the handling of the information."
But we don't recommend claiming that the photos you took of the, er, entertainment, on your - cough, cough - "business trip" to Tijuana are proprietary information.
Attorney-client privilege is also addressed. While claiming such can't keep them from being searched, it should bring an extra level of oversight in the handling of your data.
What can you do?
The easiest answer is, leave your laptop or WinMo device at home. But that's not much of an answer, is it?
Here are a couple of simple solutions.
1. The cloud: We love the cloud. We talk about the cloud all the time. Store your data in the ether, and you don't have to worry about someone snagging it off your device. (Who has access to it way up the sky is a whole 'nother matter, but that's for another day.)
2. The ninja-stealth move: We'll keep saying it until we're blue in the face. Backup software is your friend, and SPB Backup 2.0 (opens in new tab) is perfect for this one.
It's as simple as doing a full - and encrypted - backup of your device, and saving that backup to a storage card (which you should already be doing) or, better yet, somewhere in the cloud (though the 20-meg or so file sizes could be a problem there).
Then, before heading back across the border, do a hard reset and wipe your device. When you get back home, restore from the backup, and you're right where you left off. No muss, no fuss.
The caveat
This isn't a foolproof way to keep your data completely out of the hands of, well, anyone but you, nor is it meant to be. If Jack Bauer wants to make sure you're not using your phone to make his next 24 hours a living hell, he's going to do so. (And, yes, we're well aware that it takes more than a simple reformatting to make data irretrievable.) This is just the equivalent of keeping a screener from riffling through your underwear in your suitcase, looking for a shotgun.
That said, there isn't a whole lot of legal precedent for this sort of thing yet, so there likely will be some bumps in the road.
Look, we certainly don't endorse transporting anything illegal over U.S. (or anyone else's) borders. And we're all for catching terrorists before they strike. So please don't view this as a way to circumvent policies and procedures meant to safeguard all of us.
But your data, your privacy and your Fourth Amendment rights are priceless, too.
Get the Windows Central Newsletter
All the latest news, reviews, and guides for Windows and Xbox diehards.