10 awesome apps that ARE available on Windows 10
By Richard Devine published
It's getting dull hearing about all the apps leaving or that just won't ever come to Windows 10. Let's celebrate the apps we have instead.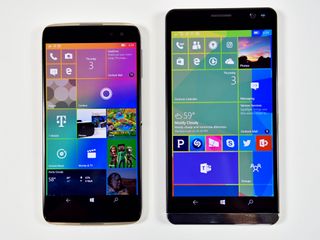 Not a week goes by it seems without a story coming out that another app for Windows 10 is being killed off. It gets tiresome pretty quickly, even more so for folks who use the apps that are getting canned.
It also takes away the focus from some of the incredible apps we do have for Windows 10 PCs, tablets and phones. So let's do something about that and instead focus on the good. Because whatever the numbers (or the media) may have you believe, Windows 10 has some incredible apps.
We can't list them all because we'd be here for a while. But consider this selection is the Windows-Central way to celebrate all the great, talented developers out there who are building for our platform and making our lives a little better.
Unstream
Sure, not everyone watches Twitch, but if you do then you should definitely use Unstream. The developer has built a terrific example of what a UWP app can be, with a seamless experience across both PC and mobile.
Twitch may continue to ignore the platform, but you're missing absolutely nothing by using Unstream, over just going to Twitch.tv. Everything is there, even picture-in-picture, so you can keep watching a stream while you do something else within the app.
It's now free to use, but if you like it you can (and should) consider donating to the developer inside the app to help him keep it awesome.
Download Unstream from the Windows Store (opens in new tab)
Enpass
You really should be using a password manager, and if you're using Windows 10 (or iOS or Android) you should give Enpass a try. One of its strengths is that it's available on any platform. Another is that it embraces the individual features of those platforms.
On Windows 10, for example, that means Windows Hello support for simple, secure access to your private data. The universal app enables this across both PC and phone, and it's being well designed and smartly executed.
With OneDrive backup of your encrypted data, you can move from device to device with ease. It's hard to recommend any other app of its kind.
Download Enpass from the Windows Store (opens in new tab)
Just Eat (UK)
This might only be for Brits, but Just Eat is a service that has thrown all its weight behind Windows 10. It even features the platform in its TV ads. (How many companies can say that?!) Essentially it's a way to get food from your phone, your PC or even your Xbox One, from a variety of different takeout joints.
There's nothing flashy about it, but it's a well-designed, easy-to-use app that's nicer to use than its Android or iOS compatriots. And for those of us who don't like to go outside, or even get off the couch, it helps us avoid starvation!
Download Just Eat from the Windows Store (opens in new tab)
Readit
Reddit done right is Readit. Another app available on mobile, PC and Xbox One, Readit lets you browse for all the dank memes and cat GIFs you could ever manage in one lifetime.
Reddit on the web isn't exactly a treat for the eyes, but Readit certainly is. With a sleek, minimalistic design, Readit mostly gets out of the way and lets you focus on what matters most.
And with neat touches like a live tile and the ability to set it to open on your favorite sub-reddit, you're never far away from what's important to you.
Download Readit from the Windows Store (opens in new tab)
Grover Pro
Grover Pro is an amazing podcast app for phones, PC and Xbox. Podcast apps have come, some have gone, but few were ever as good as this one. And once more this is an app you'll find across phone, PC and console. It uses the iTunes database, so if there's a podcast you want to listen to, there's a solid chance you'll find it with ease through Grover Pro.
It's easy to move over from another app with OPML playlist support, and with OneDrive sync you can keep in check across your devices.
For the podcast afficianado, there's a whole host of features to control refresh, sync, downloads and cleanup, as well as a dark or light theme to really make the experience your own. It's three bucks well spent.
Download Grover Pro from the Windows Store (opens in new tab)
Fitbit
Wearable support for Windows 10 is pretty slim, especially with Microsoft winding down its own hardware. One that remains, however, is Fitbit. And Fitbit is continually developing its Windows 10 platform to be bigger and better.
Besides selling some of the best fitness wearables on the market, Fitbit doesn't treat Windows 10 as a second-class citizen. All the features and data you need are there, just like on other platforms. And it's wrapped up in a great-looking, easy-to-use application.
Currently Fitbit is testing some new, exciting features, such as GATT notifications. So there's never been a better time to love both Fitbit and Windows 10.
Download Fitbit from the Windows Store (opens in new tab)
Audiocloud
If you like Soundcloud and Windows 10 you should be using Audiocloud. It's very similar in look and feel to Microsoft's own Groove Music app, which is not a bad thing. It also doesn't try to be too complex, just giving you a solid Soundcloud experience in a well-packaged app.
You've still got core features like commenting and adjusting playback speed, but most are kept out of plain sight behind a menu button. When you're enjoying your content you just have a great-looking music player in front of you.
Download Audiocloud from the Windows Store (opens in new tab)
Sofascore
If you're a fan of sports then you'll be a fan of SofaScore. With 17 sports and 5,000 different leagues at your disposal, you're never far away from keeping tabs on your favorite teams.
Besides stats galore, SofaScore has its own algorithms in play that it calls "AttackMomentum," a unique way to follow a live game that you have to try. When all is said and done, you'll find links to highlights made available to you within moments of the action.
If you're into darts or waterpolo, or some more "common" sports, you'll be well looked after with SofaScore.
Download Sofascore from the Windows Store (opens in new tab)
Sygic
Sure, you get a free maps and navigation included with Windows 10, but it doesn't automatically mean you should use it. What you should look at if you're a road warrior is Sygic, an excellent sat-nav app based on TomTom Maps.
While it's free to try, you do have to pay for the privilege of using Sygic. But it's worth every penny. You get a rock-solid app packed with up-to-date maps, traffic, points of interest (POIs) and an easy to follow user interface with clear lane guidance.
A personal favorite is that Sygic will keep you appraised of how far you are from the nearest important POIs, such as the next fuel stop on your journey. Little things like this make all the difference.
Download Sygic from the Windows Store (opens in new tab)
Audible
Amazon's regular app is nothing but a web wrapper, but its Audible app is really superb. It even supports Continuum. It's the only way you can listen to your Audible audio books. It's feature-comparable to the company's apps on the other platforms, it looks great and performs just as well.
The sleek dark-themed app has recently been updated to include Audible's new clips feature, and perhaps best of all is that you're not kicked out of the app to visit the store. Keep on listening and browse while you do.
You even get achievements and stats based on your listening habits. Audible is a Windows 10 app done right.
Download Audible from the Windows Store (opens in new tab)
That's only a small selection of what we love to use on Windows 10. Tell us in the comments about any apps we didn't mention that you'd like to celebrate, and maybe we'll unearth some hidden gems.
Richard Devine is an Editor at Windows Central. A former Project Manager and long-term tech addict, he joined Mobile Nations in 2011 and has been found on Android Central and iMore as well as Windows Central. Currently you'll find him covering all manner of PC hardware and gaming, and you can follow him on Twitter and Instagram.
M talk should be on top 10

Why's that? Never heard of it. Gotta tell us why we should be using it!

It's a nice UWP app for Tapatalk. A lot of us use it to post on the WC forums.

Tapatalk app for Windows 10

One of many. 8 of those mentioned in the article I did not even know about.

They should do a bi-weekly awesome apps for Windows Mobile 10. I am trying out Unstream and Readit first. Will try out the rest later.

Agreed. I try to install and try out random apps on my own but this site promoting a few every other week or so after some time using them would give me new apps to try and devs some much needed exposure.

It crashes for me and missing many of the forums i use.. I wish there was a real forum app for windows .. i miss that from leaving android

I might give Readit a try, but I also prefer sticking to using one app and navigating web pages, rather than having to switch and load apps all the time. That's the nice thing about just going to a web brows,er IMO (especially when this site's app is so unstable). The other 9 apps, they offer me nothing. I can remember my passwords well enough, I don't need food in the UK, and I don't listen to podcasts. Sadly, the app situation is just plain dire. I keep hoping MLB.TV will get a 2017 release, but given it didn't get one in 2016 on mobile, I suppose it won't happen this year either (hoping UWP and its availability on XB1 and W10 PCs will get it a mobile release). The only apps I find myself using on my phone are the built-in ones and this site's, but more and more, I just wait until I get home and come here on my PC's browser instead. The apps I have installed and used to use (Unified Remote, TeamViewer, imdb, IM+) have all become less useful in my day-to-day habits, or have deteriorated in quality to the point of being unusable (imdb, IM+).

IMDb app does not load images for me anymore. Does it for you? Like you said, quality has gone. I can use it only if I want to get text.

Itdoes not, which was my main point. It hasn't had an update in years, and is quite disappointing because of it.

Yeah, IMDb was well written and had been usable for years; now it's just fading into dust.

Yeah it was a great example of the Windows Phone design from then

I used IM+ for Google Hangouts. Then I moved over to Client for Hangouts but the company somehow got kicked out of the store. Its difficult to find any information about it, but its disappointing because Attractor Mobile Software had some really good UWP apps out. But now I can't even download the app anymore after I got a new phone. Maybe Windows Central can help them out? They said Microsoft isn't telling them why they were kicked out or something like that.

I used it for access to AIM mostly, with Yahoo and Facebook Messengers as lesser reasons. 99% of my use was for AIM. However, in the past year or so, the app has gotten frequent errors trying to connect to AIM. It hasn't had an update since '12 or '14, I can't remember which. I don't even touch it anymore, unless it's an urgent matter (read: once a year). I've tried to migrate folks to Skype as a result, but they are uninterested in doing so.

Is that what happened to Client? Because the app ******* sucks now when it started out great. One of the reasons I'm thinking of going to android

I too, I can't understand why anyone would need a YouTube app when I can just go there, I can pin it to my start screen and make a custom tile for it. I use Microsoft apps that come with the phone the most. Of course I need WhatsApp, Viber, Telegram, WeChat and Skype because the of all the people I communicate with each has their own likes. I have more photo and video apps but use them seldom. Bank apps i can see may be useful though only my wife has them, I still carry cash but I don't live in America anymore. I don't know but for me I have downloaded so many apps to just later uninstall them on both Android and Windows. Android has 1.6 million apps and a million of the are totally useless. Microsoft should just start making more apps themselves. That's where Apple and Google make most of their money.

@bebochek: You were talking about phone specfically. On your phone, can you play a video in YouTube in Edge, then multitask by switching away to another app while continuing to listen to the video? No, didn't think so. Playback stops when the app loses focus. Meanwhile, an app such as Tubecast can do that. (On PC, Edge does continue to play YouTube.com videos while multitasking). "But videos are meant to be watched!", I can image you/someone might say to that - and I'd reply by saying, "There's lots of music videos on YouTube, there's lots of live streamed events with downtime (sports included), there's lots of audio-focused content (ASMR, people singing, people playing instruments, creating music etc), plus why should an app (Edge) decide that I MUST give it 100% of my focus?" If I'm playing a video and decide I want to switch to another app for a few moments or even a few minutes (or longer) while letting the video continue to play, that should be a choice I am able to make, not one (that doesn't allow me to do that) forced on me by some narrow-minded app developer. Microsoft's 'Movies & TV' app on the phone behaves the same way - video playback stops when the app is not focused, while on the PC, the 'Films & TV' app (aside: brilliant naming consistency there, Microsoft!) does the same ONLY when the app is in full-screen playback, otherwise in a resized (not full) Window mode, it magically continues to play while you go about doing other things. Mobile bug on Feedback Hub: https://aka.ms/I6e92k (currently 691 upvotes) PC bug on Feedback Hub: https://aka.ms/Do9ozg (currently 1 upvote)

I with you there with the MLB.TV app, I was pretty much done in 2016.

I prefer 8stream over unstream, there were a lot unstable unstream update. I think even ztwitch is better

i use LiveGaming - simple, fast, effective

Those have been pretty much dealt with now. Been solid for a while. That said there are a few good Twitch apps out there as well!

I moved from Unstream to ZTwitch, and it's good. Unstream is nicer, but ZTwitch is more stable.

Unstream keeps crashing at startup on my L930.

How about some good expense trackers?

I use Money Tracker. Beautiful app. It needs a Windows Central review. I like that it doesn't connect to my bank like Mint so I have to actually be accountable for my finances. Stunning and great features in the app

I find 2 when I search for money tracker. Which one is it?

Yes, Money Tracker Pro is one of Windows 10 and Windows 10 Mobile UWP exclusives. Really great and usefull app. I couldn't find good equivalent on android and ios.

Will give it a shot. Thanks. I really need one with cross platform compatibility as I occasionally use an android phone

I use MoneyLover and I love it. I'm using it for about a year it've got frequent updates and great support that is really willing to help. After a little struggle with configuring it to my needs (setting up categories, subcategories) It really helps me track where I spend my money and how much I've got left. It also let's you plan future expenses, setup recurring events and many many more + it's UWP!. And it's multiplatform if you need :)

It's says minimum os is 8.1 so doubt its UWP. However if it works, i don't care

I just use Office Lens to snap my receipts, honestly.

Excellent app. I use it all the time.

I have been a toshl user so far. They promised a windows update ages ago, but still nowhere to be seen

Also like Toshl. Also waiting for that WP update... I'm a bit afraid of it going down the drain, too... It's very good, I like the quick expense live tile where you can also register GPS coordinates and get a map over where you leave the biggest amount of cash..;) Would like to see an update with possibility of taking a snapshot of the receipt, though.

They have the ability to add receipts on Android. Hoping they will have feature parity (if they ever update)

I think the best expense tracker/ budget app is YNAB - forgive that there is no first party support, because This Is My Budget app has you covered. It's got the most involved and helpful developer behind it, and he has literally written specific functionality into the app at my request. https://www.windowscentral.com/e?link=https2F%2Fclick.linksynergy.co...

I use Mobills Personal Finances. It is cross-platform with almost all features required for a regular user, provided in the free account. It has got a web based UI as well. It is available only on the phone, no UWP app. The Windows Mobile app UI is neatly done. The app updates frequently.

spelling mistake in the Enpass bit. yes im that arsehole that points it out in the comments section.

That's fine, it happens :) The amount of words I've written while I've been doing this for a living it's still an occupation hazard. Thanks for the heads up!

I like Enpass, but the fact that they don't have an Edge Extension available is a major drawback IMO.

I need an app that can play h265 video format. Films & TV, VLC, CCplayer, CnXplayer can't play them. I mean, those apps can play h265, but either just sound or just video, or with grayish video glitches, or with video lag etc. So ... suggestions?

Nah it doesn't work. I think this is cuz of the OS still lacks support for h265 format. Thanks anyway ;)

Not sure about underlying API's but Edge supports H.265 including the H.265 MP4 streaming codec.

Try Metro Video Player https://www.windowscentral.com/e?link=https2F%2Fclick.linksynergy.co...

This one is really great, great looking app. Don't know why but some videos are playing fine and some others aren't. Thanks mate. Though, I'm really impressed by the look of the app. Cheers!

Unless you are trying to decode 10bit x265/H.265, Movies and TV should play them. It does on my Surface Pro 3. Have not tried yet on my L950.

I prefer Baconit over readit. It is also available on Win10, Win 10 Mobile, and XB1. I like the expierence on there a lot more.

Baconit has better UI but has CPU usage(PC) and pic scaling issue(mobile). I too prefer Baconit but use readit most of the time, plus readit has "open on other device" feature.

In the Netherlands we received only weeks ago the apps Ziggo (TV/internet/phone provider) and Dumpert. (uploading pictures and movies). And this morning found out that the YouTube app Awesome Tube also available for Continuum. So, I am good 😊 O, forgot to mention: All three apps are gorgeous 💋

Yep, and of those apps I know the Ziggo app is an UWP app.

Prisim is a great expense and accounts tracker with bill pay functionality. Anothe good podcast app is podcasts. I absolutely love the flexibility and power of the HOMEREMOTE. And you choose how beautiful it is with the designer app for win32. Last for me of must haves is edge...its getting awesome and replaces 90% of the apps we don't have with web interfaces that in most cases are exactly the same interface as an iOS or android app, or edge is better. And if edge gets pen, reader and bot support in mobile then web might be the future of apps anyway. Though Cortana on bots might be the endgame.

Same here, TheHomeRemote is a briliant app and you can design your own interface with the free designer... it connect to tons of IoT and connected plaform... I am currently using it to replace the Smartthing app... Bonus, theHomeRemote also works as an UWP hence I will also do a design for my Surface Pro 3, controlling everythings from a the Surface. (used for Smartthings, Logitech Harmony etc). You can also integrate web page into the design, hence will later integrate the oil tank gauge (oipal.com) Edge does replace a few iOS/Android only app with the same web interface (in many cases the Android app only encapsulate the Web interface anyway)... I pin the edge page to start and job done.

I would like to know what makes these ten apps awesome?. I only have one of them and that is Fitbit. Yes its awesome but only if you have a Fitbit wearable.

That this list is almost all third party apps is quite sad. Microsoft really can't get it together. What are they doing to fix this issue? They need to compel people to use the store, but it seems like they aren't even trying.

Does it really matter who makes an app so long as we have one and it's awesome and gets support? Unstream, for example. Better app than the official Twitch app on Android or iOS. And guess what? Those guys using those platforms can't use it.

I just checked it out on my SP3 and Unstream looks terrible. You can't even tell what service you are using. It has no twitch logos and doesn't follow their color scheme or design at all. I see no reason to use that over the website and it really looks bad compared to the Twitch's first party Android app. It feels low rent at best. Certainly not something to be bragging about.

considering a lot of people disagree with you... i'd say you're being a bit picky. maybe you're just concerned with it simply not being the UI you're used to? just because you don't like it doesn't mean it's necessarily bad. Moreover, i'd like to know what Android apps run on you SP3? Point being that UWP is a feature that shouldn't be ignored. i doubt that app looks good on a big screen monitor or TV. Unstream probably looks tons better than Twitch on Android if you hook up a windows phone to a big screen tv.

Twitch also works on Android TV and Chromecast, so TV UI isn't an issue. I don't need to run Android apps on my SP3. Websites work just fine with a full browser so I haven't bothered with BlueStacks. I don't use any UWPs either because nearly all of them are terrible. Even Microsoft doesn't put much effort into them, it is no wonder why people don't bother with the Windows Store.

oh, ok. yeah. i didn't realize who i was talking to. sure, you're probably right.

I am just saying that Microsoft needs to do something to get people involved with the app store on Windows. Maybe you are OK with all these mediocre third party apps, but Microsoft shouldn't be. They are too big and capable to be so complacent. We have to keep them on their toes, not just accept and make excuses for their shortcomings. They need to lead by example and I don't see that happening.

Why don't you just forget it and stop your whining? Go use google Apple or whatever.

I have been using Google, just like everyone else. I guess wanting Microsoft to step up is whining. You are happy with them becoming enterprise only? They are losing the consumer market, where will they be in 5 years at this rate?

Haha. I love watching Windows fans/users give up while trying to defend their beloved operating system.

I grow tired of folks who bash the OS by putting forth faulty arguments or nonsense conclusions. I wouldn't say it's giving up. It's simply choosing not to engage in intellectually void dialogue. It's clear the person is already entrenched in their position and Windows could magically have 99% marketshare and it still wouldn't change their mind. Then we have people like you who decide to twist and fabricate their own stories to fit their needs whilst trying to sound superior. It's extremely tiresome dealing with such childish banter. Folks like you or bleached don't take part in dialogue, you just yell your points repeatedly. It wouldn't matter if any point is countered as it would simply be met with the same argument, simply louder. So, I'm glad you find amusement. Though as they say, a simple mind is easily amused, so I probably wouldn't brag about it.

Wow. Harsh. Now I remember why Android Authority people always seemed nicer than WC peeps...

In fairness, your post was basically designed to antagonise and speak down at W10M users. Little wonder you don't get 100% politeness back.

The users aren't dumb, just the OS. You're right tho.

Why in gods name would you want Twitch logos everywhere? I mean...if you downloaded it you'd already know it was a Twitch app, right? Twitch's first party Android app is pretty rough. Or would you like me to show you one of my other phones to prove I'm not just being "pro-Windows" for the sake of it?

Why would you want a Twitch logo in your Twitch app? Good question! Why would you want to be consumer friendly? Why would you want it to be obvious what your app does? I guess Microsoft doesn't care about consumers anyways. Nerds will be able to figure it out and professionals don't care about apps. What is wrong with the Twitch Android app? It seems to work quite well, streaming is much faster than it used to be and it is really easy to use. It was quite bad a year ago, I will give you that. Now I have no issues with it.

Yes, it does matter. It matters to drawing eyeballs and foot traffic. The quality of Unstream is not bringing people to the platform. Even if the official apps suck, having names like Twitch, Niantic, Snapchat, and Google putting out content on the platform gets the attention of the masses and lessens fears of an app gap. Plus, you avoid something like the Snapchat mess, where third-party access gets obliterated. If Twitch started taking steps to diminish the availability of third-party app connections to their platform, the quality of Unstream's app would be 100% meaningless.

Complete ignorance. As has come to be expected from the users of this sight.

Ha ha, that's rich - you say most of us are ignorant yet you can't even spell the word "site" properly.... stunning hypocrisy.

OneNote could easily be on this list, but I'm guessing they were going for Windows 10 exclusives, which rules out most Microsoft apps

"Amazon's regular app is nothing but a web wrapper". Big deal! it works, and works great! I have others too that are web wrappers, and frankly they are better than the apps. WTH is the big deal. Oh wait! I know, its W10M being shunned!

Did anyone say it was a big deal? It's meant to highlight the EXCELLENT work put into creating a full-featured, native app for Audible.

Agreed that it doesn't matter if the wrapper is good, but that's not always the case. The My AT&T app is a web wrapper, and it's a flaming pile of feces. That, of course, goes for native apps as well...and all software.

Richard, before writing the article you should have considered that not all apps are available in all countries, markets and languajes, so many people can't use them. Sygic version for W10 Mobile works very, very bad in Spain (it doesn't open, it crashes, etc.), but Android version is a very good app (I don't know iOS version).

Don't know why being in Spain would make Sygic work like crap for you? It's the same app as I use in the UK and when I'm driving in mainland Europe and it works very well.

More likely he is on a different OS version, app version, or chunk of hardware.

Truth. Only half the story I guess! I used a 650 as a sat nav for a full European road trip last year and didn't skip a beat.

I use the latest version of Windows 10 Mobile, version 1607 build 10.0.14393.693, on a Lumia 550. I've uninstalled and installed the app three or four times and it works fine many few times. On the Spanish version of the Store most comments on the app are negative.

I have to add my 10c here. Local apps developed in South Africa for Windows phone are just as great. Because of Petrol/Fuel price fluctuations here it is good to be on top of the price of fuel. A local app "petrol price" does just that. Other apps like the "SA weather services" are way better than anything I can find on IOS. Where Navigation is concerened Waze is my champion. Although support has been halted on the app it still has features I can't find anywhere else. (features like sending someone your live location to track you if you need to pick them up. Beats waiting in the rain for someone if they are stuck in traffic). International apps like shazam somehow works better on the windows phone than on the iNonsence. Spotify is also brilliant on the windows phone.

tubecast moliplayer pro. the list is endless.

"list is endless" Lists 1 app

I use OneFootball for my follow-up on the English Premier League. Sofascore is very good to use, it covers more than soccer.

Again it is all about global apps, I have not yet seen a post about local apps. I really feel the app gap when it comes to local apps like Transit, Weather, TV, Radio and etc. ABC RADIO FTW!
Aussie TV FTW!
SNCF
LONDON TRAVEL
SGibus
Hello, TV

Sure, I could post a bunch of local apps to me. American's wouldn't be very happy though would they! London Travel is excellent. I use it every time I'm in the capital!

How about an article about all the great apps that are exclusive to Windows? Nextgen Reader, 2day, MyTube!, etc.

How can you activate dark theme in the fitbit app?

AudioCloud is one of my favorites. I guess I really need to check out Sygic, since I keep hearing about it's greatness. That aside, I am a big fan of this idea!

Sygic - I assume $37.99 is for life time. I use WAZE, I put it on every day on the way to work and the way home. The reason is real time traffic that my factory navi in my car does not have and speed traps. When you driving and find you navi tells you to take an exit... with no traffic, pulls you off the road, take back roads for 5-10 miles, I get back on the highway and in my rear view mirror, not a car in sight. WTF ? Then I turn on the radio and find out that the highway was shut down. So Waze made me completely miss any traffic, and I didn't even know that the highway was shut down with about 4 miles of parked cars. I drive an hour each way to work, and partly heavy traffic, to have this happen 2-3 times now, Free or $50, it would be worth every dime. Never mind the "Police ahead" message, that chances are saved me $100's in tickets. With out real time traffic, GPS is worthless...

Sygic has TomTom HD Traffic..check it out. Besides Sygic is an UWP app, so free for other W10 devices. Or to plan a trip on another device.

Well, its just a matter of time til Waze doesn't work. The app became unsupported after it was purchased by Google. I'm surprised the app even still works after all this time.

Microsoft had a great app in Here Drive but they scrapped it in Windows 10 upgrade for their less than good Map navigation...

HERE wasn't their app. Nokia didn't sell that to Microsoft, and the service was eventually sold by Nokia to a group of auto makers (I think BMW was the leader in the purchase). So, Microsoft HAD to get away from HERE. If they didn't, and the new owners decided to bail on the platform (as everyone else has), there would have been no baked-in mapping and navigation. Regardless, Microsoft's mapping isn't terrible. It certainly progressed much better than Apple Maps, and they were pushing 3-D maps better than HERE.

MS Map app is pretty poor in the UK, Switzerland and NZ...I gave up trying it on my mobile. I have an old iphone with TomTom that works significantly better. If I can't use that, online google maps is also significantly better, especially for walking, public transport or finding "things nearby" . At a push I use gMaps on the mobile and that has a VERY frustraing interface. HERE had the cool "enhanced reality" feature too. So the qustion is why didn't MS strike a deal with the motor manufactures for HERE? Surely, it would have raised the profile and provided an opportunity for more integration with new vehicles...

I don't think you've used the Windows Maps app in a while. It is top notch now. Better than HERE Drive ever was IMHO; which always had a clunky interface. In fact it is my current favorite GPS app, and I've used most all of them, including CO Pilot, GPS Voice Nav, Waze, Google Maps (on iOS/Android). The way way it lets you keep tabs of recently found spots is really superb.

It is better on some counts, but it has killed some really good features. Option to select between time taken and distance travelled to time required and distance tobe travelled was great. Also, one could see at the end how much time was taken for the trip and what was total distance traveleld. really miss things like that now.

Have you sent them feedback? Sounds like features that they could include without too much trouble.

to add to the list, NEWSFLOW, SPOTICAST, XODO, TORREX, OUGA, 9ZEN Store

I use Ouga for tumblr, but recently it just stopped working for me. Shows splashscreen for a while and crashes after that. I tried reinstalling but still doesn't work for me. Did you face such issue?

I just tried newsflow for my phone, but it displays article headline pictures in awful quality. any tips to make that work?

I'm more interested in those wallpapers

Ask Dan. They're not my phones in the picture!

can anyone recommend a good package tracker app, that uses cloud sync? They used to have a good one in the store but it's gone now

https://www.windowscentral.com/e?link=https2F%2Fclick.linksynergy.co...

My Parcels looks like a good option. Haven't tried it yet myself. https://www.windowscentral.com/e?link=https2F%2Fclick.linksynergy.co...

I just send some feedback to the sofa score team and they answered me, sorry but there will be no more updates for Windows Phone. Is so damn frustrating to be in this platform, you found a good app and it is already dead.

omG. but I don't use them:)

All the listed app, I don't think i have up to three apps in my phone. And I don't really have per fences.

Poki - app for Pocket is a work of art and with better functionality that official one for Android.

Poki is good. In some ways I prefer Latermark, but it's kind of buggy.

Grover Pro may be worth trying. I have been using Podcasts since I first heard about it coming to Xbox One, but the sync rarely works, so I end up mostly listening on my phone instead of using the background music feature anyway. If Grover's sync is more reliable, it's definitely worth $3.50 CDN.

Grover uses OneDrive to sync across devices and seems to have a pretty good refresh when you open the app. No complaints here.

SofaScore will no longer update its app to Windows platform. It's terrible!!

WIN10: Perfect Tube. Ouga. Dropbox.
WIN8.1: MetroTube. TBlog. QONQR.

Atlast moving to Android. Ordered 1+3T. Use my old Lumia 730 for testing fast rings. My current mobile apps use to crash like hell, GPS issue. Hard to find battery replacement, the one I ordered all are cheap china fake products.

That's my next phone. This Lumia 950xl is getting on my last nerve. Microsoft waited too long for the Surface Phone.

Rapdialer. a true replacement to msft phone.One of the best Windows phone app written. Windows 8 and 10.

I have always liked the Win phones. I'm on my 4th one. But since Win 10 update, there have been so many things that worked just fine on Win 8 but not on Win 10 that I am getting frustrated. I'm talking about basic things like messages not having notifications, not being able to copy/paste from one function/app to another. Win 10 has a great easy way to report problems. But there one can read other reports and many of the problems have been going on for months, reported by many people. One time I was looking at that section and saw that people were saying that the camera on their tablet had quit with one of the updates. Sure enough, mine wasn't working either. Shortly after that, the next update fixed that problem. I don't expect that the app developers will jump on board unless Win fixes the basic useability of the mobile platform.

True :) nothing is as bad as being treated second class citizen in your own country.

I have some suggestions too. Moovit - its a transit app, top class. Converge - for The Verge, Windows Central and OnMSFT and some other news in one app. Saavn music and radio - for music lovers of Indian langauges, top notch app. I use these three a lot. :) Checking bus on moovit while listening to music on saavn and reading tech news on converge; big part of my day :) Other honorable mentions would be Times of India, the guardian, The Weather Channel, dropbox and dailymotion. Nice work by these guys too in WP apps.

I used the map feature in 2015 ALL THE TIME on an extended trip it was amazingly helpful The map on the Win 10 upgrade has more features, but it is also more complicated to use, so not so great when we are driving. But very frequently it doesn't work because it doesn't ge a satellite signal.

Thanks ☺ windows central! I don't even know some of the apps

This article is absolutely correct. Grover Pro is awesome! And it's easy to add podcast URLs too, like those found on www.fourble.co.uk (I never knew there was an original Star Wars radio show).

Sofascore , Tweet It & Readit are my fav w10 apps

Sadly, I recently had a communication from SofaScore to state they aren't developing the app any further for Windows.

where can I get those wallpapers on the picture?

nice article. im just tired of reading articles and post about apps leaving Windows 10.
I use several Apps that I would like to recommend! they are awesome:
- Share Across Devices
- Video Compressor (fast and easy)
- Vinci (Prisma App alternative)
- Matissa (Prisma alternative)
- Photo Shader (Way better than Photoshop Express)
- News Flow (Rss feed reader)
- Modern Translator (Uses Google Translator engine)
- Header Tiles
- Hot Tiles
- XE Currency
- ProShot (Windows Camera alternative)
- myTube (Youtube client)
- Client for YouTube
- Nebo (AWESOME note taking App... very professional, incredible accuracy and advanced writting, just amazing)

I really wish someone made an app for Bandcamp... This is something I'm missing a lot.

One app I can't do without that works perfect is "Truecaller" hats off to the dev team on that one. I used to get an average of 3-6 tellesales calls a day from various companies from store credit to life cover or insurance to just plain "419 scammers". This app will tell you who it is before you answer. It also blocks those people that hide their numbers.

Gee, my phone company does that for me. If the number is hidden just don't answer it.

Ah maybe you don't know the backgroung of this problem. In my country we have criminals that will call you enlessly in order to kill your phones battery because they have cloned your sim via criminal activities. The moment your phone dies then the new sim is activated and they have control over incoming messages. So with this app you can direct all unknown or withheld numbers to your voicemail.

Oh, jeez, not sure how I didn't mention Truecaller! Yeah, it's worth it for sure.

Truecaller is one of the rare apps that works BETTER on WP than iOS, due to limitations imposed by iOS.

Absolutely! Probably the only app that works BEST on windows

I used to use Just Eat when I had windows phone as my daily driver, very nice app. Also, the Windows 10 app is very good as well. Highly recommended.

Any good app for ace stream?

foobar2000 mobile​. Excellent player.

@Richard Devine I might be a little biased here as I'm the developer of this, but you might want to give OneLocker a try. Sure, it's not available on every platform like Enpass (as Enpass is backed by a company with dozens of engineers), but as far as W10 specific features, OneLocker has a ton of additional options and functions that Enpass lacks :)
Would love to hear what you think!

Its only matter of a few months before the development of this apps for mobile phones with W10M will be discontinued - and later these mobile apps will be pulled out of the store. I like windows 10, but I am really angry on MS for what they did with their "mobile OS", MS "forced" me to leave W10M, the situation around apps was/is horrible

These are my favourite apps
Imo
Client for YouTube
Monument browser
Theme+
Free charge uwp
Flipkart
Cc player uwp
Instagram
Uc browser

The store doesnt allow me to down Just Eat :( why ?

The first thing to check is that you're actually in the UK?

Step one; go to settings, Step two; open location, Step three; turn on, ......

Myer splash, Groove, Windows Insider, Pin it, Tube Cast, Weather, One Note, Instagram, Flip book, Maps, Edge, Discus, Poki, Converge, Windows Central, Office Lens, Reading List, Twitter, Uber, Group Me, Outlook Mail, Calendar, Skype Preview, Xbox, OneDrive, LinkedIn, WeChat, WhatsApp, Word, Facebook, Cortana, Photos, Shazam, People, Westpac, Wallet, Camera, News.......and many others but the above I use every day, often. 🤓

And after filtering MS products of the list, what is left? Pretty much nothing...

I wish there was an app for Beam.pro. Although pinned!

Does Grover allow changing the playback speed? That is a key feature of a podcast app for me and it does not look like Grover does it? I am checking out OneCast, which looks like a very promising new UWP Podcast app.

Went ahead and got Grover, and it does allow control of playback speed. Really nice control too, has a slider so you can pick anything you want up to 2.5x, rather than just a few presets. Sweet! They should really highlight that in their app description and screen shots. First impression is great. Hopefully it'll be reliable over time and let me replace Pocket Casts which seemed great at first but has proven to be an unreliable bug fest.

I'm afraid in a few months time there will be a new article: 10 last apps that are available for Windows 10

Gee I don't know but my Windows Phone is getting updates for my apps like everyday. 2,3 or 4 at a time. Doesn't seem like something on it's way out.

Also, Windows 10 is a lot more than phones. The ecosystem isn't going to disappear anytime soon.

It is microsofts fault I felt as many others did, hope for the new windows phone instead it was killed off.

Is Sygic better than CoPilot? Also, Daniel likes Navigon, if my memory serves correctly. Could y'all do a GPS Nav app roundup? I recently discovered Audible's Win10 app. As an Amazon service, I was shocked that they made us an app AND that it was so well done.

I mostly use Mytube, IRC Explorer, and many of the apps that come with Windows 10.

Frankly speaking I don't use any, but one, of these apps and reading the article does not really give me a reason why I should. The only one I could consier is Sygic. But if it solves the only problem I have with bing maps. That is that it does not show real time traffic while on navigation mode. So even for navigating, my way around is first look at the route to take, memorise the point where I have to take a turn and then put normal maps on (without navigation) The reason is that traffic patter changes pretty quickly and if the commute is longer than, say, an hour, then the suggested route at the start might not be best by the time you reach mid-way. Here maps (even on Symbian) showed this nice little stat of minutes for stoppages, which was a pretty good indicator of traffic jas on the way.
Other than that I would have loved to see final stats like distance travelled, time taken and (maybe) top speed on the route. At least first two are a must have.
I am not sure if sygic has those, but will go through reviews and if some of it is there (real time traffic while on navigation mode is a must), then I will give it a try. Otherwise it will just be a waste of already very limited storage on my phone.

Enpass is quite possibly the WORST password manager I have tried. All are far from perfect. Still waiting for a good one. Right now I'm stuck with an old Version 7.9 of Roboform Desktop (the new Version 8 of Roboform Everywhere is not as full featured as Version 7 Desktop, go figure).

I am a long time user of LastPass. Works as a charm as a plugin in the browser, even in Edge on W10. And since a few months even the app for WM is free. It also has a LastPass authenticator app that enables a one-click login to the LastPass password vault.

I too am a big LastPass fan. Their browser extensions are unmatched. I tried to be a fan of Enpass, because of their Windows commitment. But despite paying for it on both Windows and Android, I still went back to LastPass.

If you just want a W10/W10M password manager (so if you don't mind if it isn't available on other platforms), try OneLocker!
It has background sync, multiple field types, windows hello support, custom live tiles and jump list, tons of settings, password generator and tester, secondary users, card templates and much more :)

LASTPASS is great for me.

I bought Enpass awhile back, but eventually switched to Passkeep because it supports multiple databases. If Enpass can now handle multiple databases I might give it a try again.

I use password passlock - synchs via one drive to all my Windows devices. Just don't forget your master password

Bookviser should be on here, as should Freda. Two great Windows phone e-book applications.

Just eat is also in the netherlands, but if im correct its named little bit different

For me it's Yandex Maps, Yandex Metro Map. Yandel maps show traffic and even accidents that people near there help by clicking on the crash sign to help tell you if it's still there or cleaned up. Shows where buses are and what number bus it is, great thing that! Shows best/ fast route. Always up to date.

Would support Just Eat on Windows phone but if you use the app you can't get Quidco cashback so I always just use the website even though I have the app installed and really like it. One disadvantage of Apps..!!

Finance apps are my priority and none are available from all my institutions. I would really like to get that T-Mobile Alcatel phone right about now but the lack of apps make it hard to switch from my iPhone. My Nokia 925 is still kicking but hardly gets used for anything other than calls.

Tweetium is a must have app if you are into Twitter

Mangablaze is also a terrific uwp app. Although it's targeted at specific audiences.

Regarding the photos of the phones at the top of the article: I'm surprised that there aren't more LIVE tiles providing information? To me, a big static tile is better than the "chicklet icons" found on other mobile phones, but having "information" is so much better and, really is a major "selling point" of Windows Mobile, that Microsoft and Microsoft fans seem to forget? I have the following as large information tiles: Microsoft News, Microsoft Money, two Email accounts, Windows Central (needs work), USA Today, Groove, CBS, Audible and Photos. Medium tiles that change are Weather and OverDrive. I keep the static tiles as small ones. Lets show people that we have "information" on our start screens. When out in public, I make sure my windows phone and the "information" on the start screen can be seen. Just my thoughts. Best Wishes

I can't believe they made an entire article listing the best apps on Windows without mentioning MyTube. I mean, sure, everyone's needs are different, but MyTube is BY FAR the best YouTube app on any platform. Just my 2¢.

my tube is super buggy. Sometimes there is no text field because it's being covered by the keyboard. There are also no notifications off new videos like on perfect tube which is also super buggy. The official YouTube app for android blows it away.

Probably because it's been mentioned alot in other articles and comments that they think that everyone already knows.

Would like to see more articles like this one. Something like an indie dev spotlight would be a good read. Just read an article from CIO highlighting cross platform apps that transfer data between platforms using point to point network connections. I found two interesting apps there that I haven't seen elsewhere. Articles like that would be a good fit for WC readership as well.

Sygic is a Windows 8 era app. Would need to see them commit to Windows 10 UWP before plunking down any money.

I would add:
- MyTube!;
- Dropbox;
- Feedlab: a very good third part client for Feedly;
- Maga Blaze: to read manga and comics;
- My Car: to keep under control your car costs;
- Piny: a very good third part client for Pinterest;
- Trakter: to keep under control your favourites tv shows and film;
- UrzaGatherer: to manage your card's collection of Magic: The Gathering;
- Xodo: a good PDF reader with a lot of useful features.

Can't say I'm really impressed with SofaScore. I'm Canadian and love my hockey, the stats and game info in this app are abysmal. Clearly it is focused mostly on Soccer (football). Anyone know of a decent NHL/hockey/North American sports app that is available in Canada?

The absolute BEST APP is PRISM...
Hands down nothing works as good or does an amazing job to pay all your bills, I have 18 accounts that it pays each month.

Newsflow should be on the list

Instagram? It's quite popular but one of the best win10 apps. We also need one for games

Just missing one app in this article and in the comments. Geometerpro 10, a little bit expensive but really nice for navigating with GPX files during hinking, cycling or motorcycling. It haves a lot other functions POI's storage, create GPX files, change GPX files, record GPX files, compass, 8 map sources (including the here map), tracklist, create routes, send destination to the Map app (for some quick navigation with a car). The developer always responds on emails and likes to help you. Personally I like this more then Garmin for navigation with GPX files. And it's UWP.

I'm just happy Audible, Bank of America, Nextgen Reader, Ring Video Doorbell, Spotify, TeamViewer are there in some form.
Windows Central Newsletter
Get the best of Windows Central in in your inbox, every day!
Thank you for signing up to Windows Central. You will receive a verification email shortly.
There was a problem. Please refresh the page and try again.