Chinese authorities raid four Microsoft offices for reasons unknown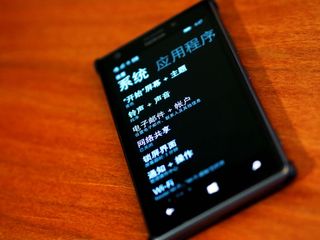 Officers from the Chinese government's business agency have raided Microsoft offices in four of that country's cities, but as of now there's no word on why this rather extreme action has taken place.
The offices were located in Beijing, Shanghai, Guangzhou and Chengdu. According to reports, the State Administration for Industry and Commerce sent investigators to those locations. A spokesperson for Microsoft in China confirmed the reports and stated that the company will "actively cooperate" with the government but there's no word yet on what the investigators are checking out in those locations.
Microsoft and China have had a rather tense relationship lately. In May the government said it was banning the use of Windows 8 on its own computers for security reasons. However, Microsoft still sees China as a huge market and is planning to launch its Xbox One console in that country sometime in September.
What do you think the Chinese government is up to with this raid of Microsoft's offices?
Source: South China Morning Post via Neowin
Windows Central Newsletter
Get the best of Windows Central in your inbox, every day!
May be they weren't allowed dibs on the xbone... :D

Oh yeah u r right...thanks for pointing it out...

Blizzard servers were down for maintenance, so raiding in WoW had to be replaced by actual raiding for the time being

No. China steals trade secrets. There really isn't anything to steal from the Chinese.

Wrong, fried rice recipes are being used without permission by MS employees

Hahaha! Posted via Windows Phone Central App

I disagree, we can steal their money. I say we (the US) just default on our loan from China and leave them holding the bag and tell 'em if they want it they can come and get it. We need to do this soon however, because before long we will have gone bankrupt and China will have a military worth being concerned about. Right now the LAPD could beat China's military. <sarc>

Too late China has a bigger Military than we do. (not saying we'd lose)

@black ramm
Trade secrets stolen? You're obviously a plant for disinformation. American companies are walking a fine line with Russia and China for the sake of market share. Letting these companies look behind the curtain will lead to copying of intellectual properties. Russia and China already have their copied versions of all of America's great internet sites and services and our lame duck gov't won't say a word because our immense debt is owned by these two dangerous rivals.

LOL... I liked those two words you used for this situation : Dangerous Rivals !

Dangerous my ass. I dare those punks to pick a fight with U.S.

How about Russia and the U.S?

China may have good chunk of US debt but, Russia come-on don't make me laugh. At last count it was $152 billion (mostly held by criminal oligarchy establishments) of Treasury notes. 152 we piss that much on drunken night. Yet you fear them for pittiance? However with China I do fear them on a technology level with their ability to wage espinoage. Moreover they seem very blatant about doing it. The US government and other western nations better get back some of their missing "jeuvos" when dealing with China. They are no longer that litle startup who we can ignore and just pass the buck along to the next administration. I really see the Chinese government continous attacks and IP stealing of any Western or Asia based companies a much bigger concern. Mind you I am not talking aobut the direct Western goverments vs Chinese governement technological attacks; that is a different ball game on a different palying field all together.

Ms using pirated softwares

Pretty much. They are trying to steal all the IP they can get their hands on to make their own OS, covering it up with some bogus excuse for doing so. I would think that MS would be smart enough not to store any of their sensitive IP in China, so hopefully this ammounts to nothing.

I bet it's all about NSA, they'd want to save the whole data within their country to keep it safe. Russia is already doing that.

Thats what they want you to think :-/ Russia wants the data in their country so it's easier for them to spy on their people.

Chinas' too much for secrecy!! They think that others are snooping upon them!!

Here's your toffee -->> ~==~

They don't have any timepass

Maybe they stole some nudles?

Sure your not talking about flied lise?

I lil the way you Rwoll Rwoll

The no 1 hackers more in that b country.

"Chinese authorities raid four Microsoft offices for " for what?

They are looking for grandma's cookie recipe...

Windows 8 computers are being used inside the officers their, they're going to make them roll back to win 7 Pro : )

Wrong. Should be win xp without any service pack.

If they are worried about MS, wonder what they think of the packet sniffer on the iPhone?

Yeah, I read about that. But most iPhone users are oblivious anyway. They eat, vote and purchase what they're told. It's a sad commentary on today's consumer.

I didn't and only found references to tools to actually do that and not a hidden sniffer to spy users. Would you elaborate a little more?

This drives me crazy. I have conversations with people who have an iphone and they are really impressed by the features and depth of the windows phone, but their excuse for not switiching is always "I'm really concerned about my security and privacy, and that's why I stick to Apple". I can't even... I just stare at say ok...

Lol Microsoft you are fucked!!

Thank you for that valuable contribution to the conversation.

which of contributions here are valuable?

I don't do black music, I don't do white music, I make fight music for high school kids.

Maybe they were bored and they just wanted to see what its like at Microsoft.... Really though who knows, they are kind of weird with secrecy. I don't see any good reason for this.

They're just paranoid, because of all the spying they do, they think everyone else is doing the same

Ya they were like, "do you think..., what if????!! Lets go raid!" Posted via Windows Phone Central App

That does seem to be rather too believable. What else can anyone do though? China runs the world. They possess the most of everything we want. Til we stop wanting that, we're freely submitting our futures to them.

Is not paranoia when it's real.

They stole the win 8 code and are now going to Chinese bootleg it and make new company call chinasoft

will it have an app problem too?

Two things. They're still pouting about XP being dropped, and two, they're probably trying to steal information on how to build an OS worth a damn. Chinese is woeful and filled with whiny, lying little idiots.

Ha, our government is indeed pushing forward a native OS called RED FLAG based on Linux, claiming that for the sake of our national security. That OS sucks, just another pretense for wasting money.

They should call it the ctOS (Chinese Totalitarian Operating System).

I thought the Chinese government killed Red Flag Linux last year?

Yes they did, and it's NOT founded by their government

Probably to get more $$$ China got some weird policies ... Check out the rules for car makes who wants to sell car in China for an example.

How are they members of the WTO?

Because companies want to sell their stuff there :)
It's a really big market

China is pissed because MS ended support of the Chinese government's most pirated OS, Windows XP.

As a Chinese, neither can I make sense of such absurd actions taken by our government. You know our government is still very arbitrary and autocratic, and that's why we Chinese people are still banned from Facebook Twitter YouTube and so on. Maybe this can also account for Microsoft.

I think the word you want is authoritarian, not autocratic.

Thanks, my my English sucks, can't distinguish the meaning of authoritarian and autocratic

Then overthrow them. Can you imagine the powerhouse that China could be, if it's people decided what happens in China and not unelected, communistic oligarchs. .......... Right now China will fall. All the decisions this government is making is building for a catastrophic and immense collapse. And who would suffer the most? The people and definitely not the government.

People always suffer the most

As a good communist, I wouldn't overthrow my government just because I cant get on facebook youtube inc.

I'm not suggesting overthrow, but it wouldnt be about Facebook or youtube. Its about a government that thinks it has the right to control everything you see and do versus a government 'of the people'. So ironic that the governments that claim to be the "people's" are so far from it.

If only its that easy. Remember what happened to tiananmen? Opps! I just said 'tiananmen', some Chinese guys might not see this WPCentral page! LOL

saving your data from NSA... but not from chinese intelligence of course

What's facebook, twitter and YouTube got to do with this? Microsoft have nothing to do with any of them... That's google who owns them sites...

I'd say they were pissed when Snowden exposed those NSA little secrets.

Out to get more fresh W8.1 licenses to copy...

China wanted to get info on Windows Phone 9 before the official reveal

Hahahaha! Ya they wanna Xiaomi to be the first running WP9. LOL! Posted via Windows Phone Central App

That would be awesome! Xiaomi running Windows phone!8-)

They ve fallen in lov with windows phone and they want to get a phone for every officer....

They're looking for Cortana....she has all the answers ;0)

lol, top comment of the day

Ain't that a bitch haha! Posted via Windows Phone Central App

OMG I'm laughing with tears

They're probably not happy anymore with their outmoded pirated XP in their computers so they decided to raid Microsoft's office in the hope they can gather data to build their own version of Windows 7/8 for use in their PCs!

When you play with the devil, you get burned. Posted via Windows Phone Central App

I'm Chinese and I don't think it's stupid, it's wicked

Y u no hav pork bun in yor haaand?

I feel for you and the people of China. But in order for change to take place, the people must demand it. Freedom won't be given to you, you have to fight for it.

The problem is, in the commies go away, China might fall apart. The country wasn't always united and the different regions would start to fight for power. The alternative was to bring back the Imperial family... Except the remaining members of the Chinese Imperial family are all the CEOs and owners of the biggest corporations in China. They have no interest in getting back to political power when they have the financial power which is far more important nowadays.

Incisive view! Seems that you are pretty familiar with our Chinese society and history!

Don't even think about it,,,, communists own the military and we won't hesitate to use it on the people who has guts to stand against us.

You probably don't want to know how many are already fighting for freedom every day

And your brilliant govt owes our money genius.

China might need money so if MS give few dollars, it will be OK.

Saw another headline referring to antitrust violations, but don't know how viable that is.

May be they wanted 8.1OTA badly with cortana

Hmm most probably to intimidate Ms...and get a deal out of them....or to steal code for there new is os COS

Maybe those little rascals wanted to know about what Microsoft is doing for WP 8.1 update 1!

Probably, they're checking why it is taking so long for them to release Cyan update.

Yea probably. I bet they found no answers... Nobody has the answer for that. :/

China is over exaggerated. Microsoft should refrain from doing anything in the Chinese market, in fact the developed world should just cut china off. Their production is cheap and shoddy with poor quality. And the overwhelming majority there is still living in poverty and couldn't even afford to purchase anything like an Xbox.
..........
Besides, the government controls everything and have been known to build massive backdoors and monitoring features into their products.
..........
Also their debt is 250% their GDP, the housing market bubble is far worse than any before it which is nearing collapse. And their banking practices are shady and suspect.
..........
No nation should do business in or with the Chinese until the market there is free from government control. It's frustrating how nations are so quick to give credit to the Chinese. In about twenty years China will fall back to where it was ten years ago. Poorer, oppressive control freaks.
..........
I think Microsoft deserves what happens to it in china for being persuaded by cheap labor and horrible quality merchandise. Brazil, India or some other nation would prove far more beneficial in the long run to the Chinese and their shady, con like ways.
..........
Sorry China, you suck. The middle class may be rising but considering the illicit practices by the government the people will suffer once again when all that comes crashing down.

Ha! You don't want to know how much more everything will cost when you cut off China.

I'm a Chinese and I generally agreed. But how come our debt is 250% our GDP? What's more,3499 yuan for an Xbox one is really an affordable and reasonable price

Doing business in Australia has loads of government regulation but people do and it works. It's not government regulation per say, it's what they do with it. I'm not surprised, can't do business without having to cash up some officials, lol.... but this seems bigger and systematic, so not sure exactly what Beijing are up to. Wonder if they raid Tencent in Shenzhen :P

They are looking for the old start menu. It's gotta be in one of those file cabinets.

They get Cortana early and that's what they do..

Usually raids on businesses are done over taxes or accounting in general.

That's what you get for giving Cortana to the Chinese first before U.K. and India

their coming up with there own os bsed on what the find

It's intimidation, it payback depending on how you look at it. They're trying to strong arm Microsoft into continued support for the billions of XP computers among their population and in their government, among other things.

NSA screwed up all US IT companies.

agree.. there is definately more suspicion now than before

That totally makes sense, don't forget Obama's behaviors

Non-US hosted services is the new hot thing around here. Which is funny because 2 years ago no one gave a shit (you'd be called paranoid).

They probably raided MS for the remaining WinXP copies hahahahahahaha

because microsoft fucked up with cyan update

Urgh, Microsoft should just leave China and India. Government this and government that.

They should ignore 2.6 billion potential customers? I don't think so.

When you consider how many copies of Windows are pirated in China you can knock that number down massively. Also in terms of technology and office secrets how much has Microsoft lost?

2.6 billion? The population of China is 1.36 billion human beings.

2.6 billion including India Posted via Windows Phone Central App

India? Ate you crazy!? India is the largest market for WP MS has right now.

its okay, we can also pirate like the chinese no big deal (Sarc intended) ...

"Chinese authorities raid four Microsoft offices for reasons unknown" Microsoft is my new hero ;)~ lol

They raided in the attempt to catch MS doing something illegal or unethical.

If something's not free, might as well take it by force, except, Apple.

I'm 59. We should have done to China what Douglas McCarthur wanted to do...Drop 100 nuclear bombs on China!

And kill countless innocent civilians? What the f*ck is wrong with you? You are seriously demented.

I own a machine shop and I've been to too many auctions of machine shops because the Yuan is devalued by 40% and pegged to the dollar. If China wants to be in a global culture, they should be open to competition...and put pollution control devices on their cars!

What does you being 59 have to do with an inhuman view being sensible? ;) Other than you remember 1989 like it was yesterday.

why are you alive? burden on earth

do that now it will be your own disaster

So they are going to rip off whatever source coding they can find and design elements to give their state welfare corporations.

I certainly hope that the IT admins at MSFT built in "Cole Protocol's" for any sensitive data / servers in China. This is bound to happen to any US company doing business in China and certain steps must be taken to protect the company's IP and trade secrets. It is sad but predictable that this would happen.

Chinese government is always looking to steal, spy, and extort. Hopefully MS realized this was a dangerous place to do business and didn't leave themselves exposed.

They are accusing MS of witchcraft. They disassembled a 930 and couldn't find the tiny woman known as Cortana.

How hard would it be to have an emergency switch that would delete all data and / or destroy the hardware that data was on?

Probably stealing tech, it wasn't like the vast majority were paying for XP, which is why they were so hurt over support ending.

A few of them were probably from Samsung on a Ride along.

Guess they really don't like Windows 8 either.

New rules. Maybe they wanna demand for protection money. Lol! Posted via Windows Phone Central App

Not entirely unlikely. It wouldn't be like that "exactly"... but when they throw a bunch of things you need to pass - paying officials is general common practice. Remember when they did the boss of Guomei for corruption, seemed crazy because he was doing business "just the way everyone does". Like when government people crack down on corruption (which they do need to and should so), it's also crazy because they're mostly all guilty - more a way of making an example of political frenemies within the party.

its a chinese way of hacking in to Microsoft to get WIndows source code

as if MS will keep its source code in china

that's what chinese goverment thought .. the way they stole Google's code

They were looking for Cyan update.

Them and everyone else. LOL

Ask yourselves: How many of those 18000 people Microsoft fired where in China?
Retaliation.

Oh no, they have taken Cortana for questioning !!! ... Hope they don't ask her for the ying tong song.

Maybe she did some inappropriate Chinese impersonations?

Doing piracy probably?lol

why steal something thats already free?

Just a other witch hunt......Chinese government is afraid of everything what relates to the "free" west. Just plain politics.

Why else??? They were raided to steal MSFT's trade secrets...

Chinese govt is so corrupt!

Sure, but you still gotta do business the China way.

True, every business that wants to go big, has to go trough the Chinese

What else is new with her Communist gov't? If they can concoct the nine-dash line, they can do anything illegal. For all we know they just used the raid to put bugs in MS's offices.

I would've said looking for patents, but companies hand much of that over when they outsource manufacturing to China. But it's more likely they looking for info that would help them spy on devices used by their citizens or anything that might be able to spy on them considering the recent banning of windows for government computers because of paranoia.

Lol, China's government is insane.

I'm not surprised at all, they're even stealing our islands in West Philippine Sea.

Yes, our oil-resources filled islands which are inside the 200 nautical miles of Philippine exclusive economic zone. I dunno how China is trying to claim it as theirs when it's very far from their country. All they have is a fake, fabricated historical claim while we have an international law, International Tribunal for Law of the Sea(ITLOS) which even China is a signatory of.

Eh. Most likely political. It would seem the Chinese government is still sore from the US branding Huawei and ZTE as security threats.

Cocaine is one hell of a drug.

A good friend of mine works in China and rumor has it that the Chinese government keeps getting anonymous accusations of spying against Microsoft. Not really sure who could be spreading these accusations, but I do find it funny that Apple and Google are not scrutinized by the Chinese government at all. Things that make you go hmmmmm.

Because nobody use Mac OS here and Google has escaped ;P

I'm pretty sure Microsoft knew not to keep "trade secrets" in office since they knew how China can be.

Is Google prank calling the Chinese Government again?!


Fuck China!!!!!!Fuck China!!!!!Fuck China!!!!! What will you do now government, come to Ireland kill me and take my Microsoft stuff

I'm a Chinese, and I am here only to read all these comments...

Are you aware what your country is doin to other countries? Most especially the Philippines?

It's,Samsung that sent them:)

didn't Microsoft recently partake in shutting down a cracker/bot network which caused outages for some other users? i bet this has something to do with that. i am about sure done of those offenders were working for the Chinese govt. can't imagine them being to happy about it. they are probably hoping that windows remains unsecured .

China have baidu and computer driven cars already. All foreign techs should get out from there immediately!!!! Unless you want to become a meat jerk, all juice sucked by the government.

Maybe they're looking for Cortana, or Coltana? Nevermind lame joke

I'm fairly convinced that the Chinese government has conjured some cause to feel their national security is being tampered. They're paranoid, their system of government is terrible for most of the citizenry, but they're not exactly stupid, something gave them a damn good cause to make such a serious move. That stuff about copies of XP is funny, the uncalled for prejudice however is just high schooler attitude, but then again I've heard America has some reputation for rudeness :(

Same as the US did to Huawei. Politics Posted via the WPC App for Android!

Probably getting even for nixing XP & releasing 8

Chinese Government is paranoid!

Too many idiots around in forums. Nobody cares to know what happened and why raid happened..?? But all are cracking jokes.. And eager to fight. I'm not from china but what they did was very wrong.. Did they even have a warrant to raid..??

No doubt they are just looking to copy what Microsoft invents and sell it cheaper!

Well, why am I not surprised at this news? Oh wait, that happened before, last time it was Google who got screwed up pretty good by Chinese government. So who's next? Apple perhaps? Or Samsung?........

The world should ditch the China Market, they are another dictatorship government

You Americans should close your mouth! Just see what your government do against those innocent Chinese and Russian company!

You should shut up, you guys just steal everything from technology to resources to islands. You can't invent anything because all you have are stolen, rip off ideas from those investing in your stupid country who's government mistreats your workers by overworking them but giving them small compensation. I'm a Filipino from a beautiful country of Philippines that your trying to steal islands, resources from.