Codemasters working on F1 racing games for Xbox 360 and Xbox One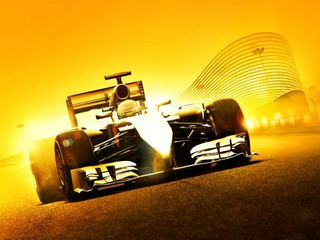 Codemasters revealed today that the UK developer and publisher is working on two new F1 racing games. One of them is due out this fall for Microsoft's Xbox 360 and other older generation consoles, but the second, due out in 2015, will be released for the new Xbox One console.
F1 2014, will is due out October 17th for the Xbox 360, PS3 and PC, will feature all of the new circuts, the new turbocharged cars, and all of the driver moves in the current Formula 1 racing season. Codemasters says:
However, the team is also working on F1 2015 for the Xbox One, PS4 and PC. It will be released earlier in the 2015 season but will receive downloadable updates after launch. Codemasters says, "These updates will deliver 2015 content into the game as the season unfolds, ensuring you'll be competing against the same drivers and teams you watch week in and week out!"
Are you excited at the prospect of two new F1 games coming from Codemasters?
Windows Central Newsletter
Get the best of Windows Central in your inbox, every day!
What about getting a good f1 game on windows phone although cant wait for the next installment, cracking games.

Yeah game company working on game is hardly phone news. Slow day I guess... Clickbate.

Formula 1 is awesome! It's been a while since I've bought a racing game though. I'll keep my eyes out for it because I do love F1 racing.

Everybody that wants a TRUE racing simulation needs to check out iRacing.com. The only simulation that has sanctioned events by Indycar, Nascar, GrandAm plus they have V8 supercar (Ford Falcon), a Williams FW31 Formula 1, 4 different RUF 911 Porsches, Riley Daytona prototype plus many more!! They also have relevant events I.e. The day before Daytona 24 hours. They have a multi-class 2.4 hour race that usually has over 1000 participants split by rank into 40 cat fields!! Racing simulation at its finest!! Oh and no AI, all other cars are actual drivers all over the world!

RBR? Enlighten me. I have been simulation racing since 1991 on Doug Kaemmer's first sim, Indy 500! I have raced it all from Grand Prix Lengends, Netcar Pro, Rfactor to iRacing and for me, iRacing is by FAR the best simulation out there. I am a race driving instructor for several orginizations and I am also a current licensed amatuer racer with SCCA. Several teams and orginizations have hand picked drivers from iRacing and put them in real cars with amazing results!

Codemasters graphic are sharp and awesome,remind me of (burnout dominator and black) ps2

Codemasters need to fix the issues with loading, it takes about 10 mins from putting the game to and actually start a race.

Agreed. The loading times in Dirt 2 on both Xbox 360 and PC were awful.

We need a good rally racing game again

It's been a long time since I last enjoyed a good F1 game.. So who knows..

Need more Dirt. And not like Showdown.

Codemaster's Game Engine is really one of the best out there. I'm sure they are gonna present it in the best possible way. Posted via Windows Phone Central App

Exciting! Now we just need a NASCAR game!

There are tons of official NASCAR games

To bad they all suck, the last good NASCAR game was on the PC NASCAR 2003 I think is the year by papyrus.

F1 is so dull to watch until people crash then its great fun. There should be an arcade more where the objective is to crash. Having said that the race last weekend was said to have been the first good race in years ago maybe its improving.

A load of rubbish, f1 is the pinnacle of motorsports!

There has as been lots of excitement this year, if you know where to look.

Original comment just no. This season started off pretty lame, but compared to last year there have been plenty of exciting races. Although maybe a different sport might suit your attention span better.

There demolition derby for that...

You want crashes and think that is exciting you have NASCAR for that. F1 is for racers.

I disagree! I love all racing, but NASCAR produces some of the best racing I have ever seen. But... If it has wheels and competes, I am watching it!

There is more to F1 than just the racing, if you want the definition of dull watch an Indy race, red flags because of a rain drizzle, safety car galore, full course yellows up the wazoo. As an F1 fan I will say that the sport needs some work, they are losing viewers due to the latest rules. Restricting development and letting Mercedes run away with the championship is not helping and goes against what F1 has always been about.

If you really want a good racing sim - Assetto Corsa is miles ahead of everything else.

Eh, Assetto Corsa is ok, I have it. But for true simulation look no further than iRacing.com!! This is the pinnacle of racing simulation for the general public.

i got the 2010 one and it sucks,hope they improve em

Why is the news here? Just a one more multiplatform game...

The news is that they announced new F1 games for Xbox 360 and Xbox 360. It's not hard to grasp.

Codemasters need to make a Cricket Game for the XBox One.

Paint Dry Simulator 2015 :P

Probably the hardest game to do well in all of sports. To make it have any longevity they need to make the scores semi realistic. But bowling through a whole day as the AI racks up 450 runs would be incredibly frustrating. How do they get the balance right? On the old Lara games the bowling side became so easy you could get the AI side out for about 40 on the hardest difficulty level, get 200 with the bat in 5 or 6 overs then bowl the AI for 40 again. The whole match would be done by lunch on day one of a test match. How do they make it harder to score runs quickly and bowl the AI out for a low score but not make it an incredibly boring and frustrating experience?

I understand the issues surrounding batting vs bowling but I'm just longing for a top notch Cricket Game on The ONE.
Btw is there any Cricket Games on the XBox 360 (USA Region)?

Hey Codemasters, how about a sequel to 'Dizzy' or 'Micro Machines'?

Hopefully they make Lewis Hamilton's car more reliable than his team has.

Nice, I hope they get the sound right

Great news., will buy a Xbox if they release it.. Love f1

You should try iRacing.com, they have a near perfect modeled Williams FW31. Fantastic ride!

iRacing is fantastic, just WAY too expensive for my taste. Monthly subscription then you have to buy cars and tracks.

Well that depends, you can get early renewal dicounts of $99 for two years. That's $50 a year. If you buy the new version of others every year, it's that much or more. You do get a decent amount of cars and tracks included. But if you want to compete in higher series, yes you have to buy tracks and the car you want. But I have done it over time since 2008 little by little, much less painful on the wallet

loud ass semi dramatic music used to cover the fact that the engines this year sound like shieeeeeeeeeeet.

Good racing games like their Rally games used to be or the watered-down arcade type games they have been producing for the last decade?

Hopefully the F1 game comes to North America this time!

I think Forza Horizon 2 is gonna sit me better.

Will it come out on disk this time

I didn't realize that Codemasters managed to get the F1 contract from UbiSoft. Unless they didn't and are multi licensing which is unusual for them. It could be due to the reduced number of viewers this year and if that's the case they are in a worst spot then they have lead on.

Codemasters have been the licensed developer for a few years now, the first one i got was 2010, but there's been one every year since, and i don't know how many before. For the most part they are excellent.

I dont remember TOCA games. But it seems Race driver Grid 1 is still the best game they have made ever. Am I right?

Looking forward to it Posted via Windows Phone Central App