Comic book reader Cover launches for Windows Phone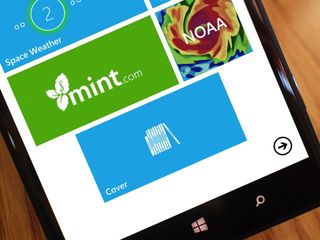 Comic reader Cover is now available on Windows Phone. We told you about the beta last month and a lot of you signed up to help test it out. Cover is one of the popular comic reader apps on Windows 8.1 and so we're happy to now see it on Windows Phone.
Here's a full list of features currently available in the first release of Cover for Windows Phone:
Comic book management with shelves (folders), read/unread, page count, current page, etc
Add folders to the library or open standalone files
Supported file types: CBZ/ZIP, CBR/RAR, 7Z/CB7, PDF (beta), EPUB (images only)
Supported image types: JPEG, PNG, GIF, BMP
In-app purchase to unlock unlimited library
Open files directly from Files app
Indexed library for quick search
Customizable page layout: single or dual page, fit width/height/page
Pinch zoom, swipe et tap supported in reading screen
left-to-right or right-to-left reading (aka Manga mode)
Change page background color
Display only recently read, unread, etc
Cover works with any DRM-free comic book and accepts most major file types. It's a free app, but an in-app purchase will give you an unlimited library. A future update to Cover will introduce OneDrive integration and cross-device experience when moving between phone, tablet and laptop.
An important note from the dev: If you have unlocked Cover on your Windows 8.1 device, you will automatically receive the same unlock on your phone. It may take some time for the Store to associate the two apps, so in the meantime DO NOT buy it if you already did on Windows (but you can try to "restore" your purchase in the app settings).
We still read most of our comic books the analog way, but we think now's a good time to buy one digitally and use Cover on Windows and Windows Phone. What do you think of the app?
Thanks for the tip Sankho C!
It really is awesome reader, it does what is suppose to quite smoothly

Is it better than Comicana?

Same question. I like comicana still i ll try this one too.

I never really cared for Comicana. You have to import the books/files to the app, and open it from there... And I didn't care for th interface. Cover doesn't neccessarily import the files, it just reads them from their location on the phone memory or SD card (and soon onedrive?) To me, this is by far the better option.

What I wanna know is what's a good alternative for Marvel? Since they don't seem to ever wanna support Windows for their digital comics store... =[

Hey, guys, I will take advantage of this post and spread to you my request in Windows Phone UserVoice. It is related to comics. I would be honored if you could check: https://windowsphone.uservoice.com/forums/101801-feature-suggestions/sug...

What is that space weather app there, can anyone tell me that please and provide the store link of it?

Let me google it for you: http://www.windowsphone.com/en-us/store/app/space-weather/a6f54073-41ac-...

Can someone tell me how to delete comics from documents folder of sd card?? All my cbz and cbr files give an error that it cannot be deleted when I try to remove them by connecting my phone via laptop..

Why not try deleting it from Files or other file manager if you want to delete from your phone? Also, if you are using an SD card, you can just pop it out and use a card reader to delete the files from a computer.

I prefer comicana. Plus I bought the full version so....

Can someone please tell me where I can download The Flash comics for free? Or please recommend where I can download free comics.

Download them via torrent man:P

@cover: If you guys are reading this post, then I must let you know that cover is far from a finished product, it usually hangs and the app closes by itself after reading a few pages of any comics, I sincerely hope you will look into the issue, btw I must congratulate you on the job you are doing of making a comic app for users like me who love to read comics on phones, thanks!

Hi, we're reading :) This is a first release, so there is improvement to expect. However, we've tested on the most low-end device that exists on WP 8.1 (Lumia 520) and reading went fine. Of course, with low-end device you can't expect too much performance. We're doing our best to improve the app on all kind of devices though. Thanks for the support.

Thanks for replying, yes comics were crashing on my Lumia 1320, I will wait for further updates and improvements from your team :)

Beautifull app. I can't access the "unlock app" feature though.. Taping the icon does literally nothing..

Hi, we've run into some troubles with the Store and universal apps. Hopefully it will be solved between today and tomorrow.

Thanks for caring :) Nice work !

I shall give it a whirl. Hopefully it's as great the the Windows 8 version.
Windows Central Newsletter
Get the best of Windows Central in in your inbox, every day!
Thank you for signing up to Windows Central. You will receive a verification email shortly.
There was a problem. Please refresh the page and try again.