Check out Destiny Stats, an unofficial Destiny companion app for Windows Phone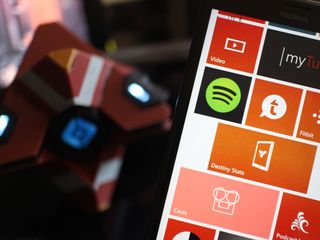 Playing Destiny on your Xbox One (or Xbox 360)? Then you're probably bummed that Bungie didn't make an official companion app for Windows Phone. They're currently have no plans to make a Windows Phone app, so no good holding your breath. Instead, try out Destiny Stats for Windows Phone. It's an unoffocial app that gives you read-only access to your Destiny data.
It's not perfect, but Destiny Stats is a worthwhile app to check out if you're playing Bungie's latest open-world shooter. It's also view-only, so you don't be able to customize your Guardian like you can in the official Destiny apps on iOS or Android. That's not at all a fault of the developer, just a limitation of the circumstances.
That said, Destiny Stats for Windows Phone is a great app to keep by your side when you're playing Destiny. It's fun to use the app to check out your last game stats in the Crucible. You can view game information like kills, assists, K/D ratio and more. You can also check out your Guardian's gear and see what sort of weapons you've unlocked in the game.
Right now the app isn't loading an image of your Guardian, but we're sure that's something that could be worked out in short time. The game did just launch yesterday, so we'll give the developer some time to suss out the kinks and get this app fully up and running.
It's a free app for Windows Phone and the best app to download if you're playing Destiny. Check it out and leave some feedback fro the developer!
Thanks for the tip everyone!
Get the Windows Central Newsletter
All the latest news, reviews, and guides for Windows and Xbox diehards.