Developer Interview: Levi Fussell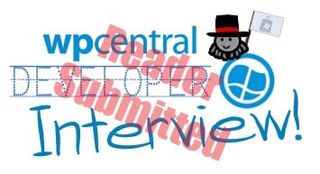 Dalton Carl is a Windows Phone fan, an aspiring developer and a WPCentral reader. Dalton had the opportunity to interview Levi Fussell, developer of several Windows Phone apps, and shared the interview with us. We in turn thought we would share with you.
What caught Dalton's attention was Fussell's Windows Phone game Rooftop Rage (link opens Zune). According to Dalton, it was the only game outside the XBox Live titles that made him go "wow". According to Dalton, "It was such an interesting game, I had to know more about the creator".
Follow the break to read Dalton's interview with Levi Fussell.
Question: So tell me about yourself and your background in programming and gaming in general.
Answer: I am Levi Fussell of Quark Down Games, a one-man team that is published under the name Fussell Corporation. I am 15 years old and have been developing for a little over a year and a half. I have published four games to the WP7, these include Space God, Legless Ninja, Neon Raider, and my most accomplished and current best game, Rooftop Rage. I avidly love the Windows Phone 7 and where it is going, and hope to release more games to its ever expanding market.
Question: When did you first start making Mobile games?
Answer: I began developing mobile games a few months before the release of Windows Phone 7, around July of 2010. Although that was not very long ago, I was already adapted to the idea of a small mobile screen using touch interface, as I programmed for the Zune HD. Zune HD only enabled 3rd party releases personally and not on a public market, so I was stuck with publishing my half-completed applications to zuneboards.com.
The Zune HD is what originally kick started my interest into game development, and since the Windows Phone 7 release it has become a natural favorite of mine to develop games made for playing on quick occasions, such as waiting in the doctor's office or sitting on a bus.
Question: What made you choose to develop apps for WP7?
Answer: There are quite a few reasons as to why the Windows Phone 7 was my device of choice over the Android and the iOs devices. Firstly, I was already accustomed to the XNA framework after developing for the Zune HD, making the switch of devices an easier one. The next reason is due to my connections via Microsoft. I was able to start my first year contract with developing for the WP7 for free.
So why would I not take that opportunity? Although I did choose the Windows Phone 7 as my "device to develop for", I sometimes feel that games and applications can have a slightly better chance on the marketing side of things when on the Android or Apple market. The only games on the WP7 marketplace that seem to be having the largest audiences (and are not free) are Xbox Live titles as I see it now. But in truth, Microsoft has a brilliant program currently and I am happy to be a part of the ever growing publicity of the WP7.
Question: There's lots of "City Runner" type games, what do you think makes your game stand out from the rest?
Answer: Well, just by playing the Rooftop Rage once, you can immediately tell the odd ideas that ran through my head during development. I originally started this idea by building a game that really enabled me to manipulate the environment around the player and throw in random obstacles that the player must overcome.
Canabalt (iPhone game) is one of the first things that pop into people's minds when they first start Rooftop Rage, but there are actually quite a few differences. Beside from running on the rooftops of buildings and breaking through the occasional window, Canabalt has less of a changing game style. Turnips, stars and pigs add to the enjoyment of running from your death, especially when the pigs are sent squealing behind you into an inevitable death of blood and blades. That side of Rooftop Rage adds a sense of enjoyment and humor for the player. The one stand out aspect of my game compared to the rest of the city runner type games is that Rooftop Rage is more interactive with its environment, enabling a fun, addictive, re-playable game for the modern game lover.
Question: Rooftop Rage has great retro graphics, why was this chosen for the art style?
Answer: Great retro graphics? Why thank you! Actually, the truth behind my graphics is that I struggle with them. Being a one-man developer I enjoy the programming side of game making, not so much the art side, and so when it comes to the day at which I have to draw all my graphics, I think of the most visually catching and yet easiest way to accomplish my "art".
Surprisingly, all my art was drawn on a zoomed in MS Paint canvas, and then converted to Paint.NET by printing the screen of the MS Paint canvas. After seeing how much I was struggling with the retro graphics I decided to create more colorful pixel images, rather than detailed artwork. This is the reason behind the bosses in my game, and why they look like giant blobs rather than fierce monsters. Animation is also one of my weak aspects, hence the reason behind the minimal movement of the pigs (only their tail moves), and the stutter of the jet pack's flame.
Question: Is there a reason you choose to have the levels randomized over preset?
Answer: Rooftop Rage is quite a random game in itself, so what better way than to randomize the level? Randomized levels also have quite a few advantages. One, it keeps players coming back for more each time they play the game. Although it is randomized, some aspects are kept the same to act as checkpoints for the player, giving him/her the feeling of accomplishment each time they reach one. "Checkpoints" are represented as boss battles in which each boss becomes slightly trickier.
I have never actually made it past boss number four J. Another reason behind randomized levels is to give me the freedom of making one game completely different from the next. For example, the first game you may play could be just running along the buildings, jumping a few gaps and killing a few pigs. You think to yourself, "That's it?" And then you play again and suddenly there are lava pits that you have to jump over or the ground suddenly disappears and a jet pack is necessary to cross the other side!
Question: Is there any other games in the works? Or future updates to any of your current games?
Answer: Currently, I have no Windows Phone 7 game in the work. I have decided to quickly give development for the Xbox 360 a shot, and am planning to convert Rooftop Rage to the console. But for those that are enjoying my game on the phone, at this moment I am working on a new unlockable theme for the game. That is not all I plan for Rooftop Rage though. I am contemplating over a new game mode, in-game traps that can cause deadly outcomes for pigs and the player and, of course, new awards to keep you coming back for more.
Get the Windows Central Newsletter
All the latest news, reviews, and guides for Windows and Xbox diehards.
George is the Reviews Editor at Windows Central, concentrating on Windows 10 PC and Mobile apps. He's been a supporter of the platform since the days of Windows CE and uses his current Windows 10 Mobile phone daily to keep up with life and enjoy a game during down time.