Developer Interview: Pratik Kothari of Techark Solutions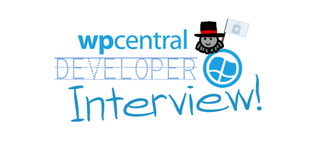 For this week's developer interview we've had the pleasure of being joined by Pratik Kothari of Techark Solutions. The company has produced some high quality (and highly rated) Windows Phone apps with Social Mints, Mood Swing and RedMinder to name but a few.
As well as having Social Mints winning the Core77 Fast Track to the Mobile App International Design Challenge and being featured at Mobile World Congress by Microsoft, the developer has also been selected for the "Your App Here" campaign.
Head on past the break to read the full interview.
Tell us about yourself and how you got into software development.
My passion has always been to solve intriguing problems in an efficient manner.
I have a Bachelor's and a Master's degree in Computer Science and I have always loved to program. Moreover, I am busy running my own software development firm, Techark Solutions and work as Director of IT for reQuire, LLC. Both of these positions have luckily presented me with various opportunities to play with state-of-the-art technologies and have consistently motivated me to keep taking that next step.
Finally, I am sure a lot of developers would agree that there is just something magical about cooking up an idea and then harnessing our skills to develop and bring that idea to fruition. At the end of the day, that is what matters to me.
What do you think of Microsoft's platform (from a user perspective) and how do you compare it to competitors?
My answer will certainly be biased from a developer perspective. I have 12 distinct apps in the windows marketplace and none of these apps are a port over from other platforms.
From a user perspective though, the platform is intriguing and very refreshing. I have converted several of my friends to enjoy this dynamic, new experience. As my day job at reQuire, I had our entire sales team switch to a Windows Phone last year and this phone has been a common winner after all these years of BlackBerry, Android and Windows Mobile 6.5 experiences.
Practically speaking, Windows Phone is exciting and powerful (not just for developers).
What's the number one feature you love the most in Mango, and what are you looking forward to in Apollo?
Seriously speaking, there is a lot to love and learn about Mango. I am amazed at the incredible effort that the entire Windows Phone team must have put in. Personally, I love the background agent and multi-tasking features. From a user's perspective, Bing Vision, Voice and Local Scout are incredible.
With Apollo, I am really looking forward to the friendship of Windows 8 and Windows Phone and the role Windows Azure plays in this mix.
What path(s) led you to develop for Windows Phone?
When I learned about Windows Phone in late 2010, I felt right at home due to my experience in various .NET tools and technologies. I strongly believe that Microsoft's ecosystem will really catapult this platform and that is exactly where I decided I needed to be. Also, joining early has offered several advantages. Several of my apps including Mood Swing, Dress Pal, Social Mints and ..honey, I got it have been top selling apps and have earned great reviews with their unique designs.
What's your take on the Windows Phone development process, is it worthwhile?
The development process is really an enjoyable experience. While the development tools and SDK guidance is top notch, the community support is fabulous. Most important of all is the motivation provided by evangelists like Dani Diaz, Joe Healy, Andrew Duthie (to name a few) and several other folks in the marketing team (Kathy Romig, Mary Perisic) that are always ready to help and encourage. Various campaigns like the recent 30tolaunch provide the ultimate boost for a developer sitting on an idea.
How does the development process compare to other platforms?
We have developed few apps for iOS but none on Android yet. There is a lot of guidance available for both platforms but Windows Phone dev experience is a true joy. Certain steps like submitting an app in the marketplace is a breeze.
Talk to us about the concept of the uniquely popular Mood Swing, how did you come up with this idea as a Windows Phone app?
Mood Swing was the very first app I developed for the Windows Phone platform. During my wife's pregnancy, people would always ask us about any mood swings and then we came up with this idea that there should be a fun way for people to track and share their emotions. Mood Swing was recently featured by LA Times for its unique design and therapy purposes.
All of your approved apps are highly rated, with some taking 5 stars, can you walk us through your secrets of success?
All my apps are very practical and based out of necessities in one's daily life. The app graphics and layouts are very compelling and vibrant and help make the apps easy and fun to use.
A good example is Social Mints (winner of Core77 FastTrack to the Mobile App contest) which provides a mesmerizing metro design experience to offer sentimental analysis of social trends.
What's planned for the future of your already approved apps?
The feedback, ratings and recognition I have received for my apps are very encouraging. As a developer, it makes my day to see a 5-star review getting posted for any of my apps and how people use or love the features.
I have some cool things planned in the pipeline for Social Mints, Dress Pal and RedMinder. Stay Tuned!
What other Windows Phone projects are you working on, any that aren't in the Marketplace?
With the success of my apps, I have been approached by several businesses to build their mobile apps. We are currently working on several client projects. I have some new ideas brewing as well to build some cool games.
What advice would you give to other aspiring developers from your experience?
Few pieces of advice, if you are a passionate developer looking for an idea, just look around you. Your next app may come out of a very small need that you discover. The pleasure in building that app is immense when you believe in it. Also, we are all extremely busy in doing various things in our lives but you will realize that you somehow find the time and energy, only if you believe. Finally, there are folks out there (count me in) to help you so reach out and join the ride.
Thank you for your time. Any closing words about WP7's future?
To Microsoft, there is a community of passionate developers (like me) who believe strongly in this platform and have experienced the joy, first hand. In fact, it is not about the future of just the Windows Phone anymore…there is much more to it now.
There you have folks. Be sure to check out Techark Solutions' official website and Twitter account for updates.
Get the Windows Central Newsletter
All the latest news, reviews, and guides for Windows and Xbox diehards.
Rich Edmonds was formerly a Senior Editor of PC hardware at Windows Central, covering everything related to PC components and NAS. He's been involved in technology for more than a decade and knows a thing or two about the magic inside a PC chassis. You can follow him on Twitter at @RichEdmonds.