Do you yearn for the simpler days of the 'dumb phone?'
Most of us love our smartphones and have trouble being away from them for more than a few minutes at a time. But for many people, life was much simpler without the digital tethers that are modern mobile phones.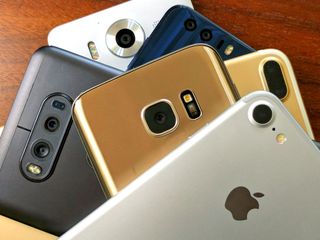 Smartphones are amazing devices for countless reasons. They keep us in constant touch with our friends and loved ones. They help give us instant access to our favorite online services. News and information are always at our fingertips. Smartphones deliver seemingly endless amounts of apps and game to keep us entertained. They even help us find our way around, thanks to apps such as Windows Maps, MapFactor and NAVIGON USA.
But smartphones aren't perfect, and there are some very real downsides to using them.
For example, they keep us in constant contact with friends and loved ones, which means most of us are NEVER truly alone, even when we want or need to be. Smartphones can be finicky and undependable when you need them the most, or if you lose wireless coverage. And they're expensive, when you consider the total cost of ownership.
There's a lively thread in the Windows Central forums today from member TgeekB that poses the following question: "Have you ever wished you could go back to using a dumbphone?" It's an interesting query because TgeekB didn't ask if you wanted to switch back, but instead asked if you COULD. Many of us are literally dependent on smartphones these days, for work and personal reasons, so we couldn't switch back even if we wanted to.
What say you, Windows Central reader? Do the benefits of using a smartphone outweigh the potential downsides? Would you switch back to that old Motorola Razr or other dumb phone if you could? Hit the link below to pop over to the forum and let us know whether or not you, like TgeekB, yearn for the simpler, more innocent days before the dawn of the smartphone.
Have you ever wished you could go back to using a dumbphone?
Get the Windows Central Newsletter
All the latest news, reviews, and guides for Windows and Xbox diehards.
Al Sacco is content director of Future PLC's Mobile Technology Vertical, which includes AndroidCentral.com, iMore.com and WindowsCentral.com. He is a veteran reporter, writer, reviewer and editor who has professionally covered and evaluated IT and mobile technology, and countless associated gadgets and accessories, for more than a decade. You can keep up with Al on Twitter and Instagram.