Dovetail Games to create new flight sim game series using Microsoft tech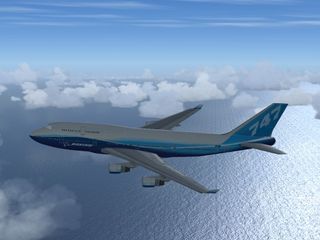 UK-based Dovetail Games has announced a new agreement with Microsoft that will have the developer create and publish "all-new flight products based on Microsoft's genre-defining flight technology" while also gaining the rights to publish Microsoft's last game in its Flight Simulator series as a digital release on Steam.
Microsoft Flight Simulator X: Steam Edition will be released in late 2014 on Valve's game download service via Dovetail Games. It will contain the content in the Gold edition of the 2006 released Microsoft Flight Simulator X combined with its Acceleration Expansion Pack.
The bigger news is that Dovetail Games will use the Flight Simulator engine from Microsoft to create new flight sim games on its own. Dovetail said that it is "currently investigating new concepts in this area and is expecting to bring a release to market in 2015." The specific financial terms of the deal were not disclosed. Dovetail Games was formed in 2009 and has released a series of popular Rail Simulator games for the PC over the past several years.
Microsoft Flight Simulator was one of Microsoft's longest running PC software products. The first version was released in 1982, even before the first version of Windows. Microsoft ended up developing and publishing over a dozen games in the series in a span of over 25 years.
In 2009, Microsoft shut down its internal Aces Studio, the team responsible for the Flight Simulator series. The company tried to re-launch the franchise as a free-to-play game called Microsoft Flight in 2012 but stopped adding extra content to the game just a few months after it went online. Microsoft plans to shut down the online servers for Microsoft Flight in October, although the single player portion of the game will still work.
If you are a long time Microsoft Flight Simulator fan, what do you think about this new plan for another developer to make games using Microsoft's flight sim engine?
Source: Dovetail Games
Get the Windows Central Newsletter
All the latest news, reviews, and guides for Windows and Xbox diehards.