Dying Light 2: Stay Human for Xbox, PC: Story, gameplay, release, everything you need to know
The free-running zombie action returns — and the world's gone downhill.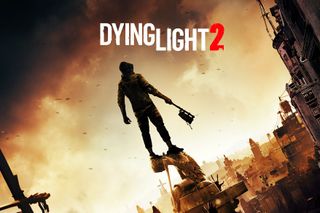 (Image credit: Techland S.A.)
Dying Light was a 2015 game that managed to stand out in a sea of other zombie apocalypse fiction with its unique free-running mechanics and its day/night cycle. It was a hit, amassing roughly 17 million players. Naturally, developers Techland greenlit a sequel, which was announced at E3 2018: Dying Light 2.
Development on the game has been rocky, and series fans didn't hear much about Dying Light 2 for two years. But in May 2021, Dying Light 2: Stay Human finally received an official release date: Dec. 7, 2021. Here's everything you need to know about the upcoming game.
What is Dying Light 2?
Dying Light 2: Stay Human is a sequel to Dying Light, set 15 years after the events of the first game. It's set in a massive human settlement called The City, and stars Aiden Caldwell. Like its predecessor, it's a first-person action title in which the main character must navigate the environment using free-running, and frequently traverses urban areas via the roofs.
The universe of Dying Light operates on a day/night cycle. The zombies that roam the streets are relatively harmless during the day, but morph into ravenous, dangerous monsters as soon as the sun goes down. While uninfected humans may fight each other during the day, nighttime is strictly about survival and keeping the zombies at bay.
What is Dying Light 2's story?
Dying Light 2 is set after the events of the original game, and the virus that brought about the zombie plague on that game's city, Harran, has now spread across the entire world. Society has devolved into a dark age, and there are very few human cities left. The setting of the game is one of the last in Europe, and it's simply called The City.
Protagonist Aiden is a runner in The City, someone who runs errands and handles odd jobs for the human citizens. He's looking for his sister, from whom he was separated after they were both subjected to scientific experiments as children. He will be able to ally with one of the various powerful factions who are vying for control of The City, which will affect not only Aiden, but everyone else in The City.
What kind of gameplay does Dying Light 2 have?
Dying Light 2 is a first-person action game, and the main traversal mechanic can best be described as first-person platforming. The safest way to navigate the city — which Techland claims is four times the size of Harran — is via the rooftops, and the player will need to take full advantage of Aiden's free-running abilities to avoid being overwhelmed by the zombies on street level. This will be especially important at night, when the zombies leave their nests and are considerably more dangerous.
The game's combat is heavy on melee weapons rather than guns, as shown in Techland's May 2021 gameplay demonstration. Aiden will be fighting humans as well as zombies — both enemies of whatever faction he sides with and others who can't be reasoned with. The day/night also offers high risk/high reward gameplay, as the zombie nests can be looted at night for valuable items such as medicine.
Will Dying Light 2 have co-op?
Yes it will. Dying Light had a co-op mode, which allowed up to four players to join together to take on the hordes of Harran. Similarly, Dying Light 2 will have co-op for two to four players, and Techland encourages players to check out how different each player's game is: "Host your own games or join others and see how their choices have played out differently than yours."
When will Dying Light 2 release?
Techland revealed in May that the game would release on Dec. 7, 2021. Dying Light 2 was originally projected to have a release date sometime in 2020, but it missed that release window and delayed the game indefinitely. A tweet from the official Dying Light Twitter account responded to a fan questioning the game being in development hell by saying it'd simply revealed the game too early.
The development of Dying Light 2 has been somewhat rocky. The development has been dogged by reports of misconduct on the part of Techland, and lead writer Chris Avellone was fired from the game after sexual misconduct accusations. The Gamer published a report about the allegedly toxic working conditions at the Polish developer, and Techland has since denied these allegations.
What platforms will Dying Light 2 be available on?
Dying Light 2: Stay Human is launching on Steam, the Epic Games Store, Xbox One, Xbox Series X, Xbox Series S, PlayStation 4, and PlayStation 5. It's currently available for pre-order, and links to pre-order pages for every platform can be found on Techland's website. Given the game will probably look and sound best on next-gen platforms, we recommend you get an Xbox Series X headset and enjoy the game on the most powerful console.
Dying Light 2: Versions and pre-order bonuses
Dying Light 2 will have four different versions available at launch: Standard, Deluxe, Ultimate, and Collector's Editions.
Standard Edition: $59.99. You receive Dying Light 2: Stay Human.
Deluxe Edition: $79.99. You receive the game, access to the first story DLC, exclusive weapon charms, the Legendary Skins Pack, exclusive wallpapers ready to print, and the digital comic and artbook and soundtrack.
Ultimate Edition: $99.99. You receive everything in the Deluxe Edition, as well as an XP booster, crafting items, and access to the second story DLC.
Collector's Edition: $229.99. This version is available only with physical copies of the game. You receive everything in the Ultimate Edition, as well as a "Defender of The City" statuette with a stylized UV lamp, a physical copy of the artbook, a real map of the city, a physical flashlight and UV stickers pack, and the Collector's Edition box.
In addition to the full versions, users who pre-order will receive the Reload Skin Pack, which contains an outfit, a weapon skin, and a paraglider skin. Users who connect their account for the original Dying Light will receive other extras, including an outfit called Aiden's Epic Outfit. Users who pre-order the game for a PC platform via Techland's website will receive "an exclusive wallpaper as a token of appreciation."
Are you afraid of the dark?
Dying Light 2: Stay Human
Get ready for sundown all over again

Dying Light 2: Stay Human, the sequel to the cult classic Dying Light, is set to launch this December. Enter The City, one of the last remaining vestiges of human civilizations in a world decimated by zombies. You, as Aiden, are out to search for your long-lost sister and, along the way, you might just influence the future of The City.
Get the Windows Central Newsletter
All the latest news, reviews, and guides for Windows and Xbox diehards.
Rachel Kaser is a Windows Central gaming contributor, who's been writing since 2013 and gaming since the age of five. She's covered everything from gaming news, reviews, and analysis -- if it exists in gaming, she knows about it. She also contributes to Future's other sites, iMore and Android Central. If you want to hear her opinions on games, pop culture, tech, and everything in between, follow her on Twitter @rachelkaser.